What is the content of YouTube's "Music Key" paid service of about 1000 yen per month?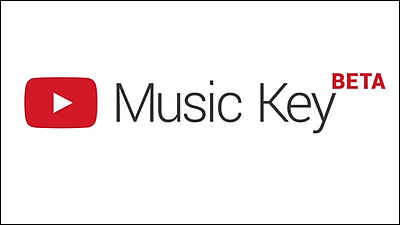 Advertisement is not displayed when viewing video Introduction of paid planThe YouTube reportedly received a charge service of $ 9.99 per month (about 1100 yen)Music KeyWe began offering beta version.

Official Blog: Music on YouTube that hits the right note
http://youtube-global.blogspot.jp/2014/11/youtube-music-2014.html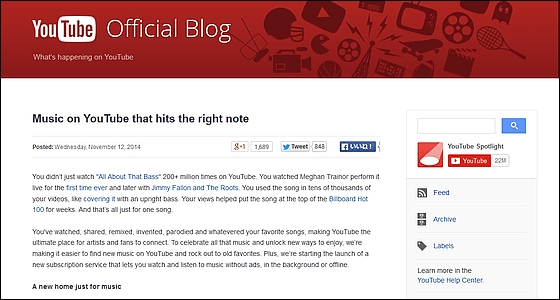 YouTube Music Key beta - YouTube


According to YouTube official blog, YouTube's first paid service is called "Music Key", a service that YouTube's high-fidelity full album + music video of a label artist under contract is unlimited. It is a platform specialized not only for PC but also for mobile devices such as Android · iOS, etc., and it can be used for "advertisement non-display function", "offline playback function", and " Background playback function "and various other features.

When you hide the advertisement, it looks something like this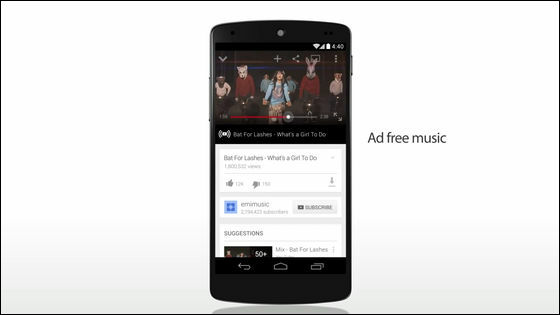 Click the download button on the right to play offline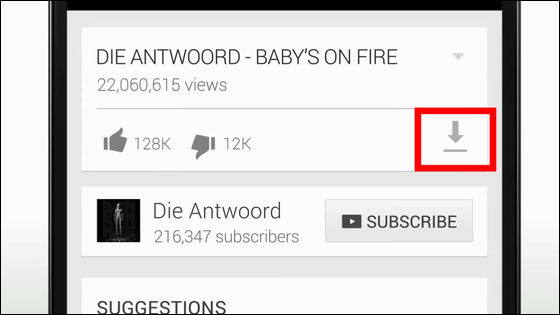 Then the check starts and the download starts, so you can play it offline as well.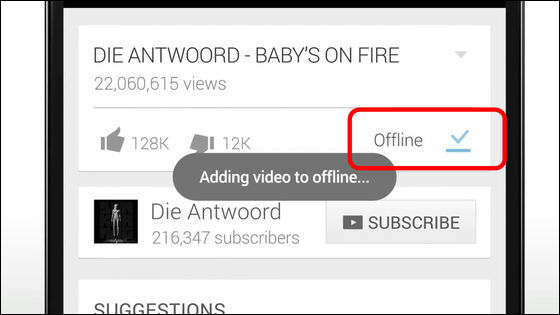 Also, the "background playback function" looks like this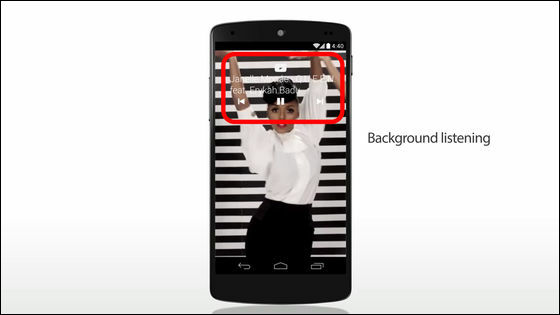 Other than that, I analyzed the channels registered on YouTube account, and found out features that recommend the music of your choice, or "Mid-morning playlist" from a specific artist channel to suit the mood at that time Also features such as playlists, new songs on subscription channels, easier to discover frequently playing songs and the like. Although it is now a beta version, the artist's discography can be viewed on YouTube, and the function to listen to all the songs included in the album with high sound quality with an official music video will also be available in a few days . It will also include songs of more than 30 million songs that can be watched on a paid plan of Google Play Music.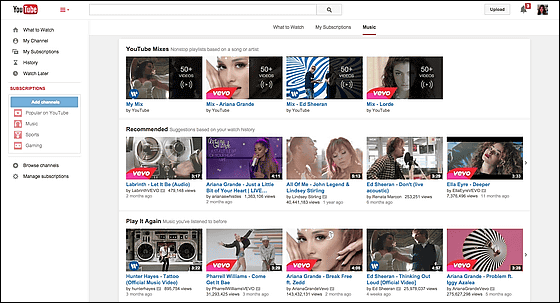 The fee is expected to be $ 9.99 per month (about 1100 yen), but from November 12, 2014 (local time), the monthly charge is $ 7.99 (about 920 yen)Beta Music KeyWe are seeking registrants for. Also, if you have received an invitation from the YouTube application or registered e-mail address, we also have a campaign that you can use beta for free for 6 months. The schedule of offering in Japan is currently unknown.