A Hollywood film writer creates a help card to escape from the pinch where the sentence can not be written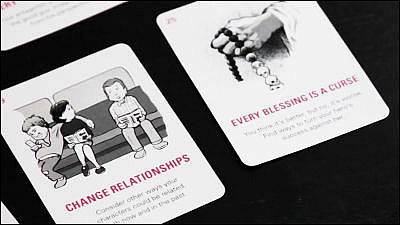 From bloggers and writers to novelists and script writers, there are many occupations involved in writing sentences in the world, and students are always writing sentences such as compositions and papers every day. I can not write it suddenly "" There is no word to come out "is a problem.Tim BurtonMr. Movie's scriptwriter created "Writer Emergency Pack"Is a card deck that helps troubled troubles that the work hardly progresses once the pen stops, and it is an item that you can recommend to everyone who writes the sentence.

Writer Emergency Pack - helping writers get unstuck by John August - Kickstarter
https://www.kickstarter.com/projects/913409803/writer-emergency-pack-helping-writers-get-unstuck

Writer Emergency Pack is what products are available from the following movie.

Writer Emergency Pack - Kickstarter Intro - YouTube


Slumps such as "Pen does not advance in any way even though I think for many hours" and "Word does not come to mind at all" is a nightmare for writers.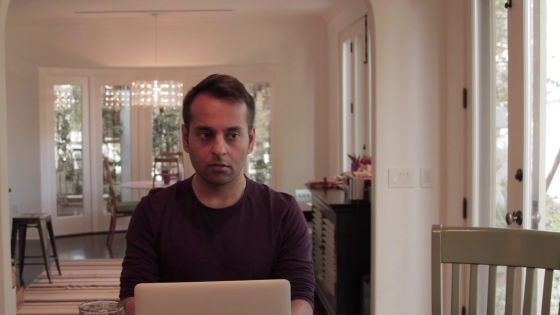 The item that removes the nightmare not to write is "Writer Emergency Pack".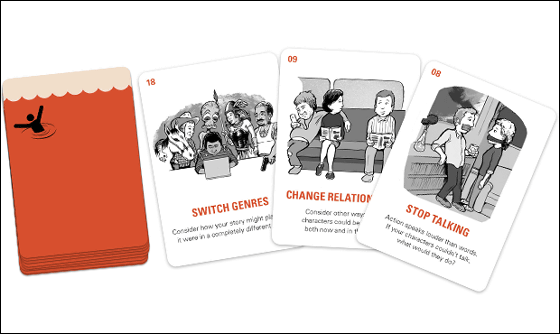 The Writer Emergency Pack contains 26 cards with illustration, each with a little hint, such as "change human relationship" or "all lucky curse".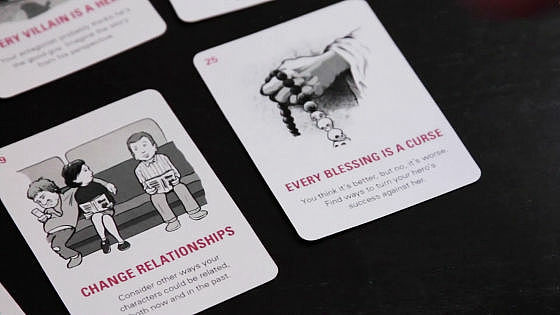 26 cards with illustrations are numbered and when you read the "Detail card" corresponding to that number, the details of the illustration are written.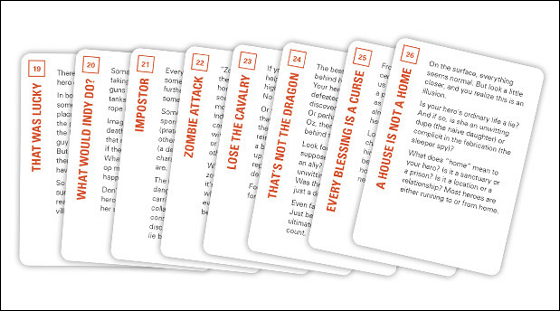 On the back side of the Detail card are stories and situations that are perfect for illustrations, and it helps us to think about sentences and stories.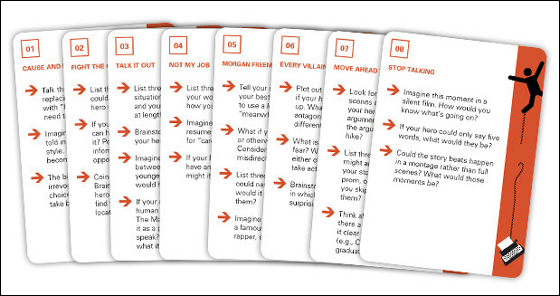 For example, in the Detail card corresponding to the illustration "People build relationships with other people" is "if heroes and bad guys are brothers, lovers, neighbors, childhood friend?", "All that appears in the story The person in the relationship is in human relation.The advice to create an idea is written to explore what kind of human relationship the characters are, and try to explore as many possibilities as possible. "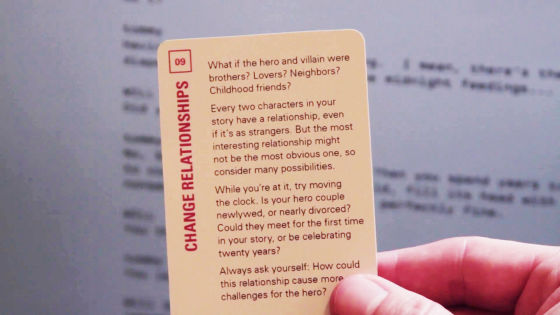 On the reverse side is stated that "If the character that helps the hero is a dog or a cat, think about what kind of action to take, think about it" and it is stated that it will stir up the imagination of the writer with more detailed advice is.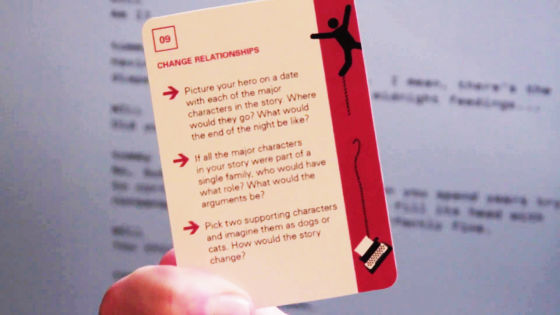 Illustration cards in total of 26 types will only stimulate my thoughtful thinking just by watching.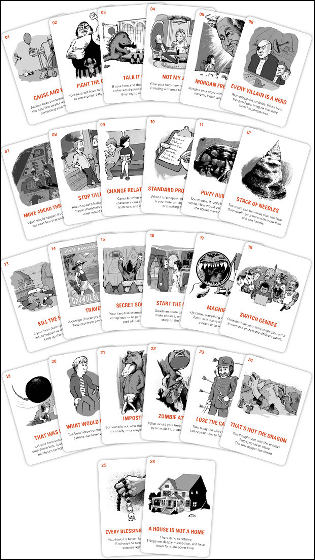 The package of Writer Emergency Pack was designed based on the cover of the book of the 1950s.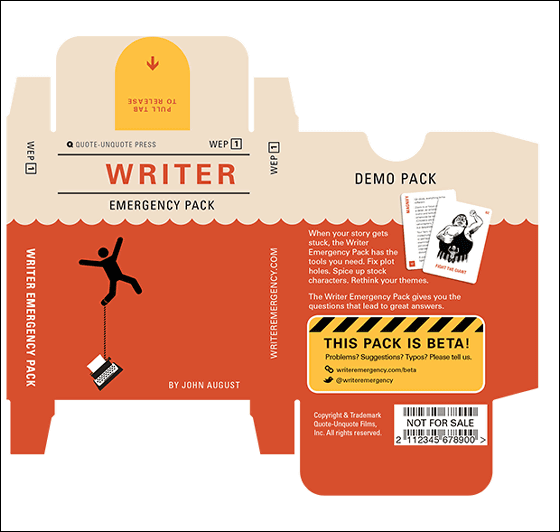 I was involved in the work of film director Tim Burton, "Charlie's Angel"Charlie and the Chocolate Factory"I made a script forJohn AugustMr. "Writer Emergency Pack" developed by Cloud Funding 's Kickstarter is seeking investment, and as of the writing of the article it has achieved the target amount and commercialization is almost certain. You can get two Writer Emergency Packs with a contribution of $ 19 (about 2170 yen), but one is donated to the screenwriter development program and one is delivered to the hand. The delivery to Japan is also supported by 12 dollars (about 1370 yen), and the contribution deadline is 5:00 am on November 21 (Friday).