I tried 3 kinds of party pizza of Pizza Hut using wintery luxurious ingredients such as Omar Iberico beef stew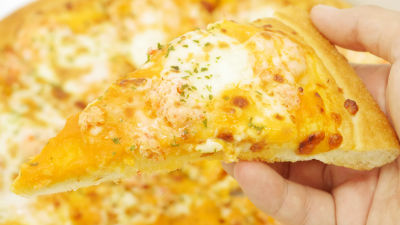 Pizza Hut is perfect for the winter season "Red crime of omal shrimp sauce"Thick Iberico"Melting beef stewWe have released three kinds of pizza from Monday, October 27th. Both of them used luxurious ingredients and seemed to be finished in a slightly different pizza, so I ordered and tried it.

Three kinds of pizza coloring the winter party season "Red crime crab of shrimp prawns", "Thick Iberico", "Melting beef stew" October 27 New release 4 tastes including 3 kinds of new pizza with 1 piece Taste it! "Winter Premium 4" released at the same time - Sets and side menus that fit perfectly for Christmas and New Year 's party are also coming ~
http://japan.kfc.co.jp/news/news141016ph.html

Pizza arrived at the editorial department.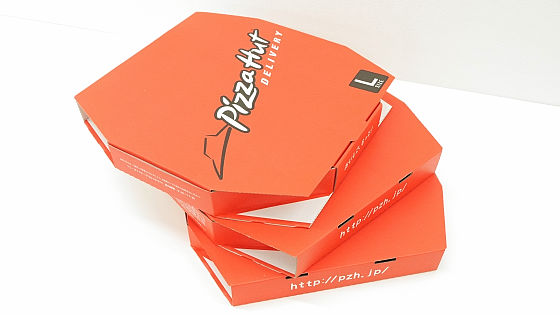 Opening the pizza box spread the nice scent of cheese and wheat.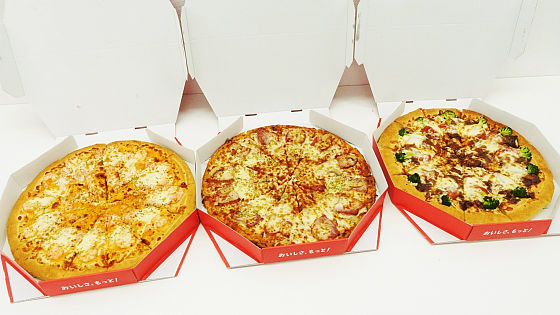 The crimson crab of Omaru shrimp sauce (M size tax included 2680 yen · L size tax included 3810 yen) is a thick omeal shrimp sauce condensed with delicious fish and vegetable delicacy · crimson crab · shrimp combined with crustacean creation pizza.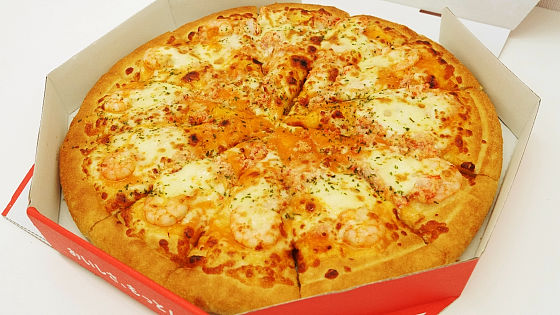 Orange shrimp prawn sauce has a prawn-rich aroma.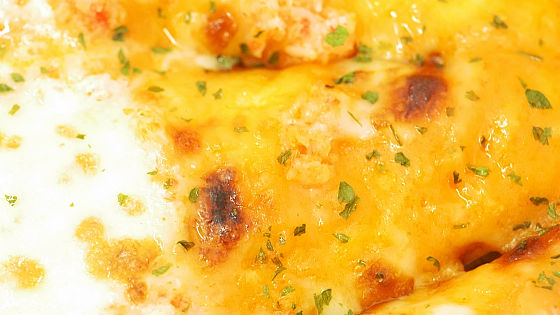 Red crimps use crunchy body.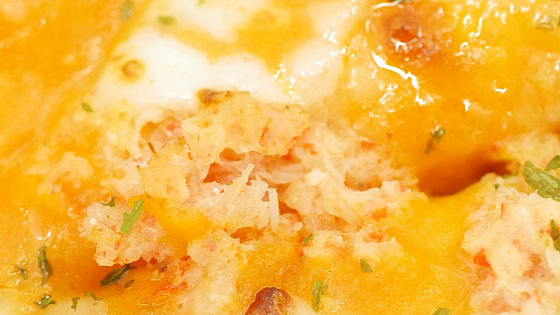 Shrimps were on the edge with small size ones.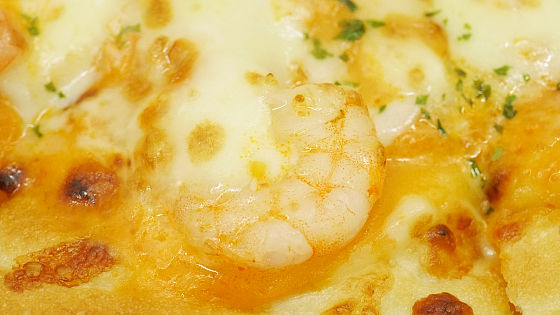 Since the sauce is rich, I chose puff pizza plumply so that the taste can be received securely.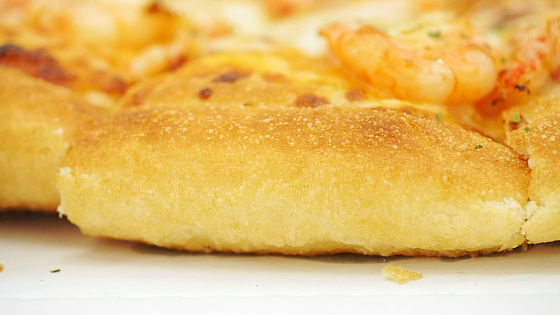 When it gets smashed, the omal shrimp sauce is full of vegetables and prawns 'delicacies, and the cheese' s umami is also excellent. Crabs are also scooped up and plenty of them are on top, with protagonists of material hanging out.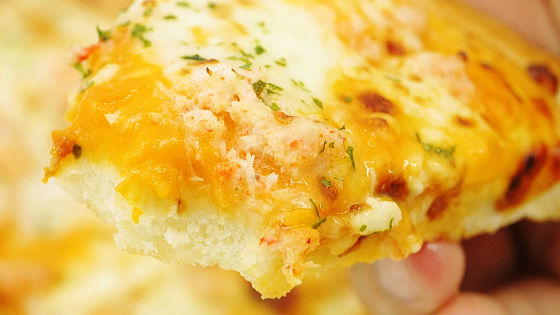 The shrimp texture is also pre priced. Since the sauce is on the tapri, it is good to ask the cloth with thick cloth puffed pizza or dumpling hand toss. Because the taste of cheese and omal shrimp sauce is rich, it is finished in dish that seems to be deliciously eaten in winter than summer.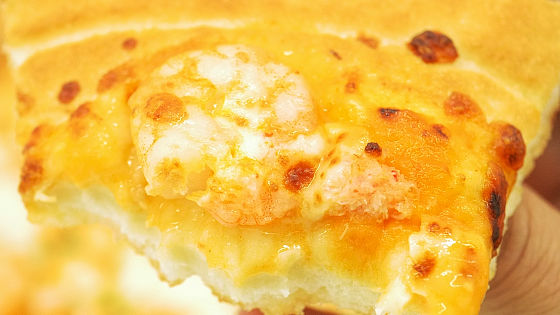 The thick Iberico (M size tax included 2680 yen · L size tax included 3810 yen) is a dish combined with bacon · mushroom · Hokkaido fresh mozzarella cheese · black pepper which cut a thick and delicious places of Iberico pork.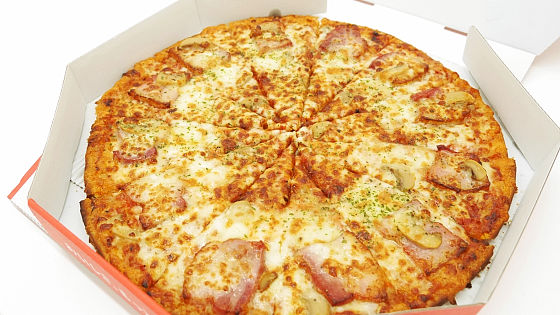 The middle part was a little somewhat dough and easy to pass heat, fresh Mozzarella cheese was burning heavily.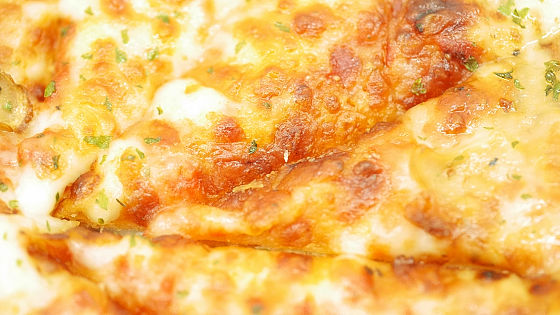 Mushrooms are also on it.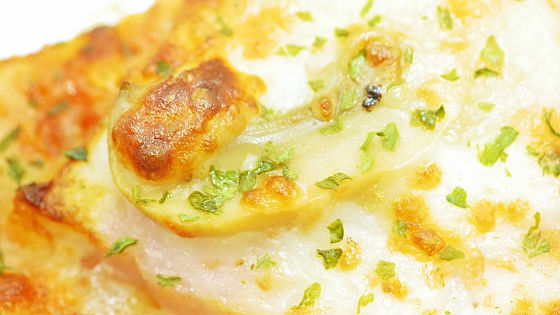 Iberian pig ham is slightly thick.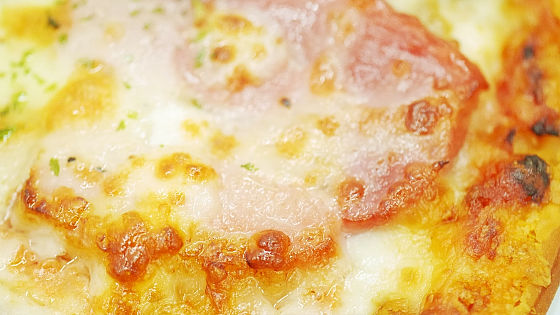 When you look at the bacon from the side, you can see that it is as thick as it is. I tried picking New York light with crisp texture of pizza dough.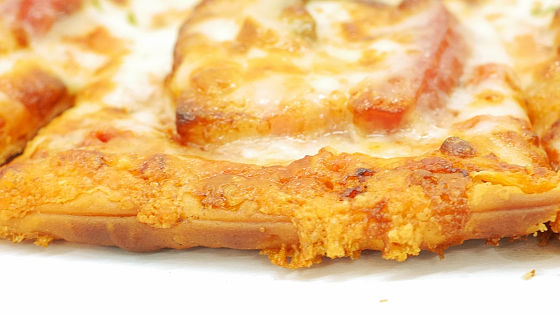 When I try to eat it, the combination of tomato sauce, cheese and bacon is pizza. Mushrooms and bacon are full of delicious flavors, but they are perfect, but cheese is balanced because it uses mozzarella somewhat. While being an orthodox pizza, the high quality of the topping was a dish that glows.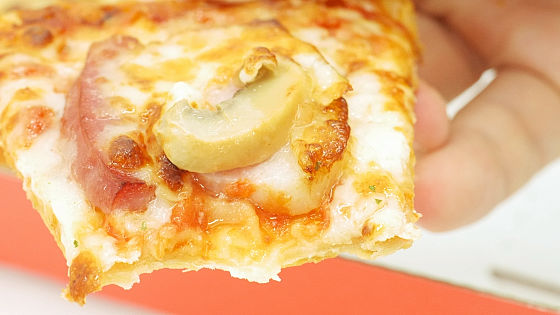 When you eat it with a green chilli sauce that comes with me, it makes it more tight. However, it is quite painful, so be careful too much.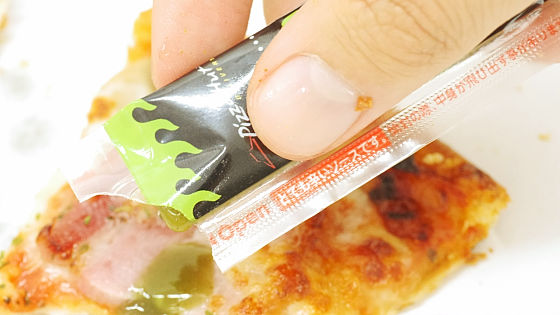 Melting beef stew (M size tax included 2680 yen · L size tax included 3810 yen) is a colorful rich pizza with beef stew · broccoli · Italian tomato · fresh mozzarella cheese stewed with dice glasses sauce cut into dice shape.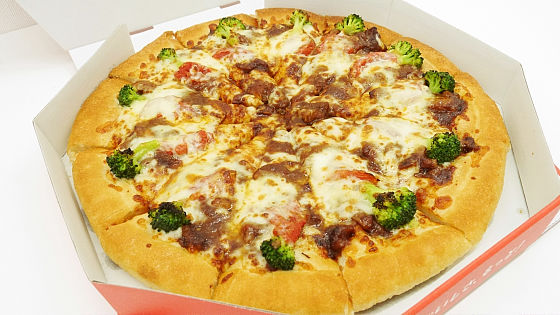 There is plenty of demiglace sauce and beef in the center.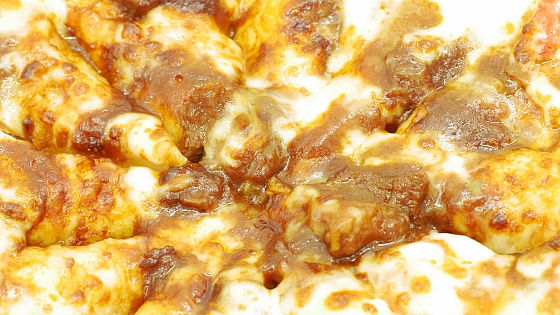 A large beef was also on it.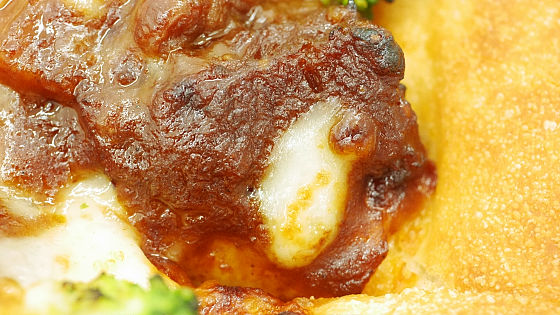 Italian tomato and cheese are also nice feeling of baking.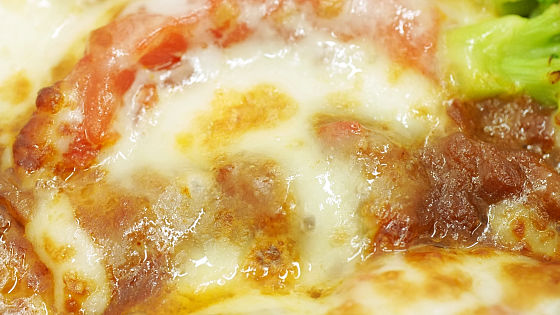 Choose a slightly thicker plump bread pizza. Broccoli is on the edge.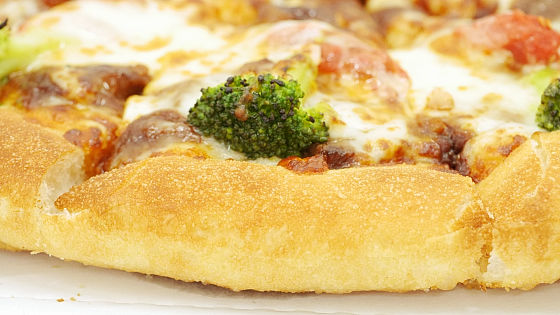 If you eat beef stuffed with beef's rich taste with tapri, with dough or fresh mozzarella cheese, it is excellent compatibility. Although the beef is softly boiled and the sauce is rich, although the acidity of the Italian tomato makes the mouth refreshing, it is finished in pizza which does not get tired although it is heavy.Bread stewAs I can eat like a pizza dough, I strongly recommend bread pizza plump.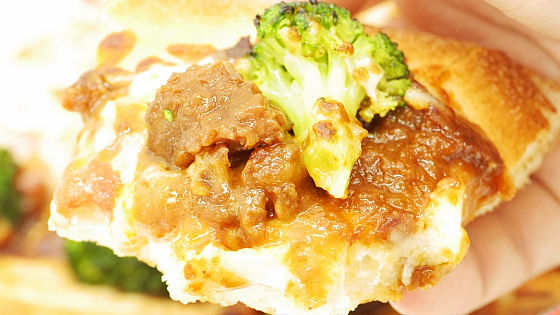 In addition, "Red crime crab of Omara shrimp sauce", "Iberico thick Ichiko", "Melting beef stew" are both sold for a limited time. It is becoming a perfect pizza when "I want to eat delicious food together!"