Collaboration curry of MUJI and Famima was released so we tried comparing with eating curry of head home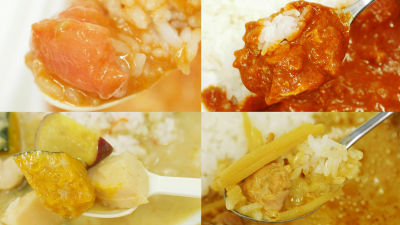 From Tuesday, October 14th, FamilyMart will join the cafe "MUJI"Café & Meal MUJI"Supervised by"Butter chicken curry rice"When"Dry Green Curry Rice"We sell. The curry which is on sale this time is the original product, but with MUJI "Curry butter chicken making use of the material"When"Curry green using the material"It sells quite similar retort curry and the raw materials are also quite similar. I decided to compare and eat it because it is impeccable.

Image of MUJI's popular curry! Twelve release curry and rice using rice mixed with millet! It is!
(PDF file)http://www.family.co.jp/company/news_releases/2014/141007_02.pdf

Curry | Mujirushi Internet Store
http://www.muji.net/store/cmdty/section/S3000303

First of all, we prepare two types of curry, two kinds of unmarked retort version and FamilyMart version.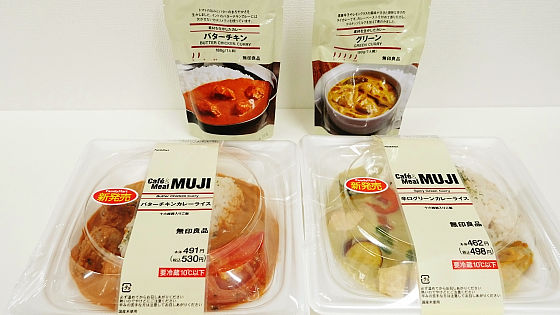 "Butter chicken curry rice (530 yen including tax)" which is placed in the box lunch corner of FamilyMart is a simple and unmarked atmosphere.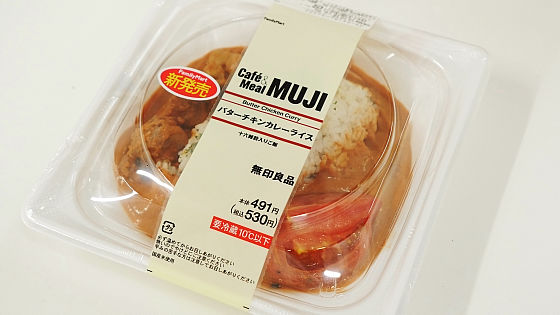 Calories are 512 Kcal, raw materials are rice with millet, curry sauce (food containing seasoning liquid, processed milk, tomato paste, milk etc. as the main ingredient · vegetable oil · chicken broth · sugar · others) · roasted tomato · chicken curry sauce · Galvanzo curry sauce · Red · kidney · curry sauce · parsley etc can be confirmed.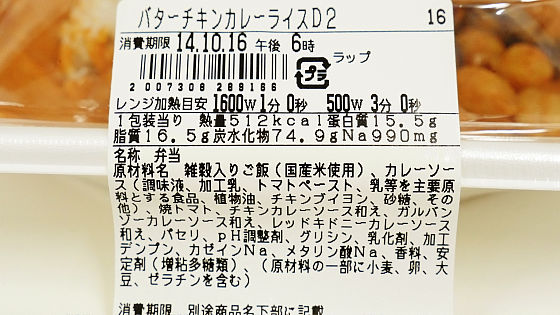 "Curry butter chicken making the best use of the material" (300 yen including tax) "which is sold to Muji and some family marts is a level of spicy 2, making full use of the tomato flavor and mellowness of butter, herbs called Kasurimeti I used it.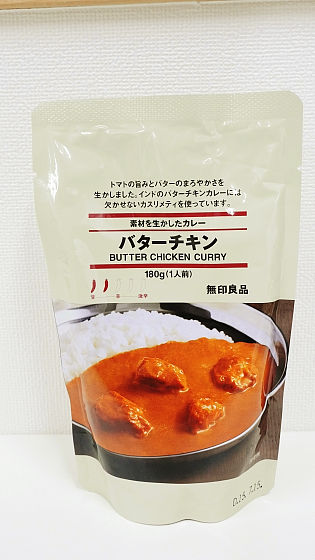 The calorie is 231 Kcal per 180 g of bag and if you eat it with 200 g of rice (about 336 Kcal) it is more calorie than FamilyMart version. The FamilyMart version was written with curry sauce, chicken curry sauce, and other raw material names, but in the retort version there are various spice names such as cumin and turmeric written.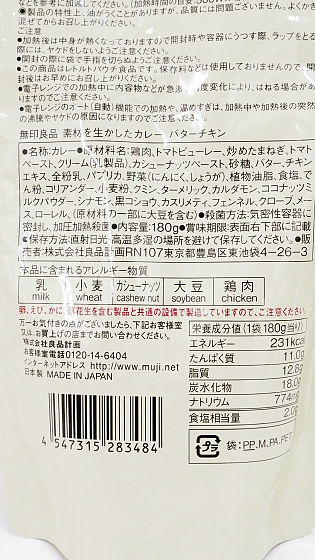 Both the family mart version and the retort version heat up with the range. The FamilyMart version is 500 w and the warming time is about 3 minutes, the retort version is about 500 w and about 2 minutes.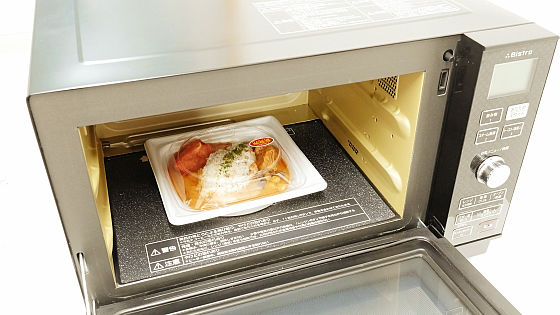 When it gets warmer, the smell of curry and butter has come up.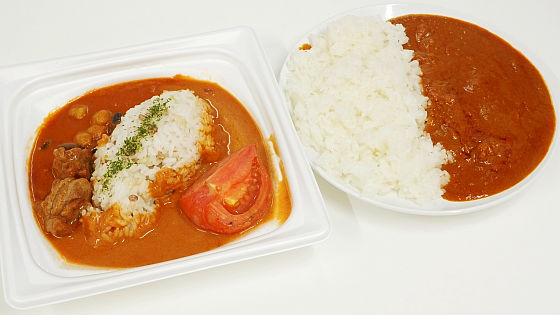 Comparing the colors of curry, the retort version seems to be darker in color.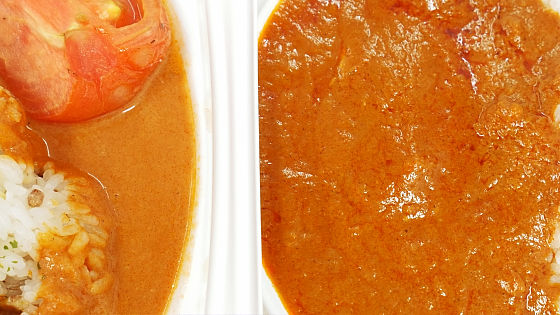 FamilyMart versionGalvanzo· Red Kidney · A large chicken is included.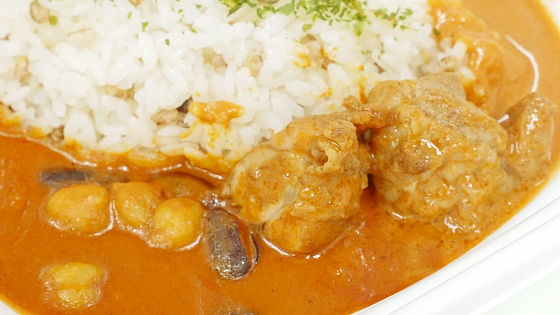 16th parsley on top of rice with millet



It seems that tomatoes are quite moisture remaining.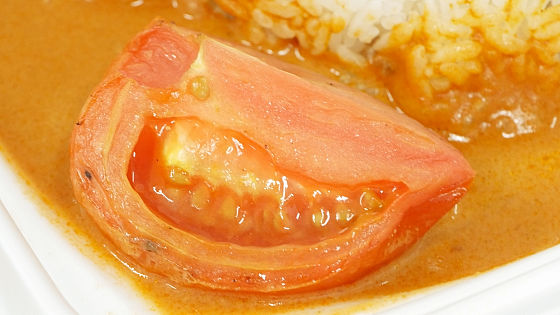 When I try to eat, the pungent taste is not so strong, it makes me feel the sweetness of butter's richness and sugar, and people and children who are not good at hot items are likely to eat. Chicken has a firm flavor, and if you eat curry with two kinds of beans, a different richness will be added. Sixteen millet-rice cooked well with curry.



When eating with toasted tomato it adds sourness and makes it a bit different taste. It is also a nice place to change the taste on the way.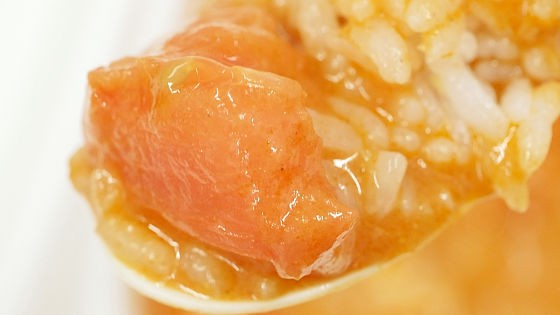 Curry butter chicken that made use of the material of the retort version looks a little more viscous than the family mart version.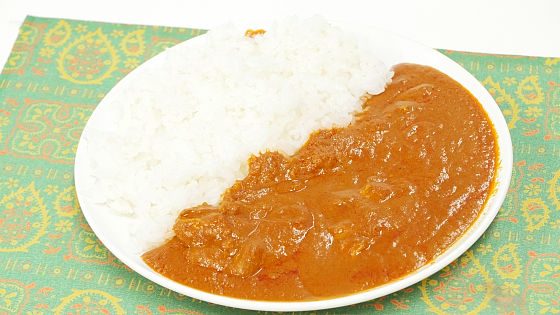 The red oil is floating and it feels a bit spicy.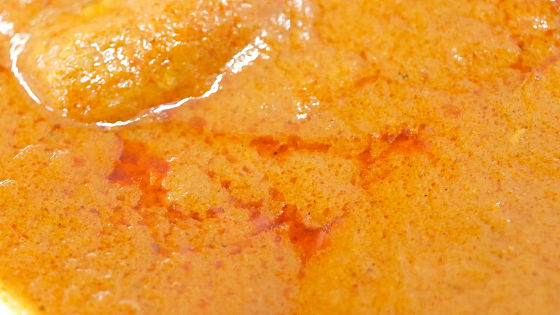 The chicken seems to be cooked quite well.



Surprisingly, the retort version has a stronger butter taste and a slightly more pungent taste. The sweetness is also modest and the raw materials seem to be similar, but the arrangement of the taste seems to be quite different. It is pretty good at retort curry, so it seems to be perfect when you want to eat butter chicken curry at home.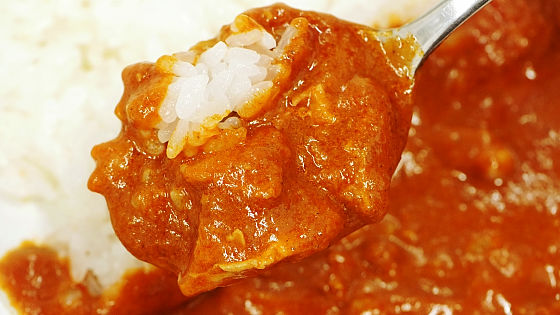 Following the challenge to the green curry of the retort which I sell with FamilyMart version and without mark.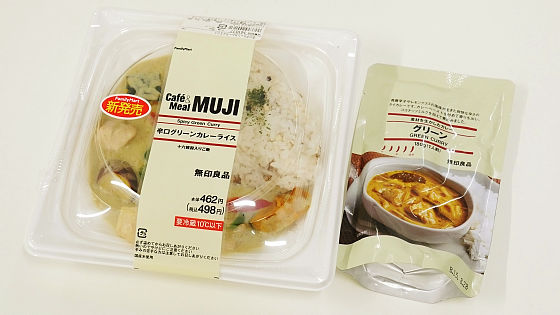 The Calorie of "Friendly Green Curry Rice (Dry Green Curry Rice (498 yen tax included)" is 480 Kcal, raw ingredients include rice with curd with millet · curry sauce (coconut milk · vegetable oil · green curry paste · sugar · chicken broth · powder seasoning · others) · Chicken · pumpkin fried · bamboo shoot · sweet potato fried · red paprika · green pepper · parsley etc can be confirmed.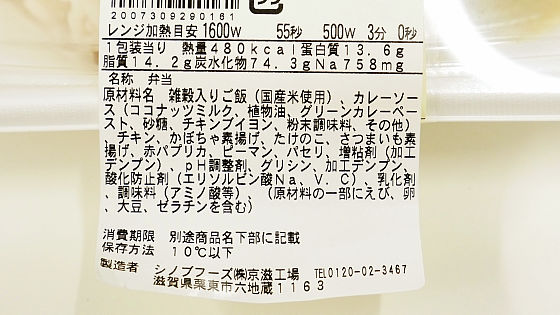 "Some curry green (300 yen including tax)" making use of the material "sold by FamilyMart and MUJI are authentic making using blue pepper, lemon grass, coconut milk. The level of spicyness is 5.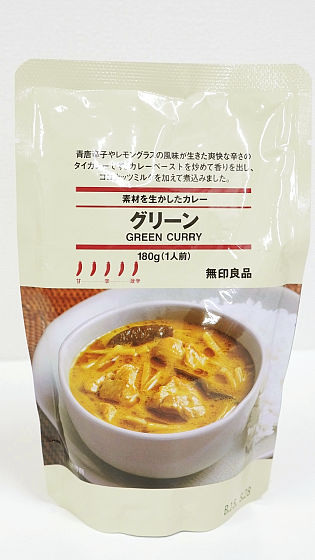 The calorie is 235 Kcal per 180 g of bag, raw material is authentic school such as coconut milk · bamboo shoot · lemon grass puree · leaves of leaves.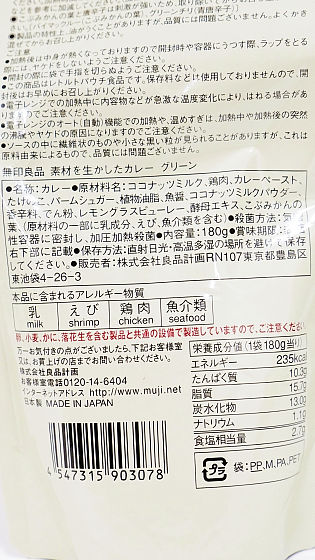 Warm them in the microwave.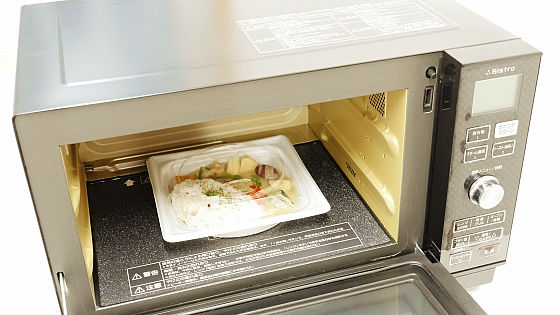 When you warm up, the fragrance of ethnic curry of fish sauce, coconut milk, spice has spread.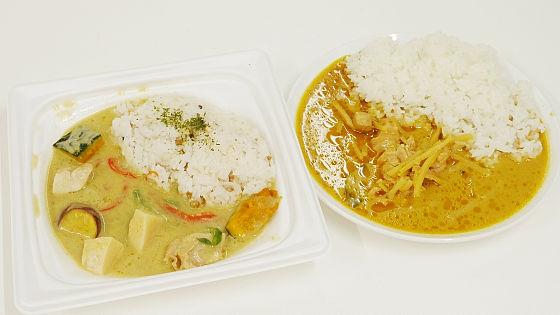 When comparing the color of curry, the FamilyMart version is whitish, the retort version is yellowish feeling.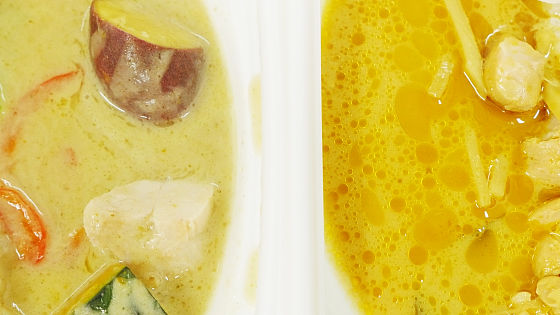 Dry green curry rice of FamilyMart version contains plenty of vegetables and it looks colorful.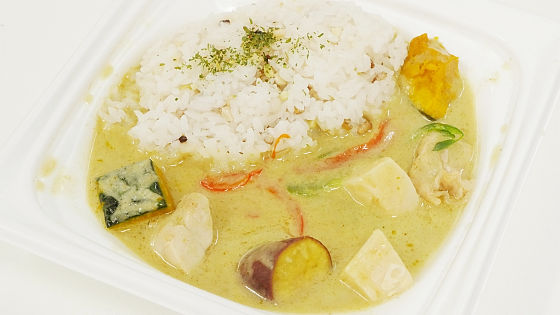 Sweet potato, bamboo shoots, bell peppers, chickens, pumpkins were in.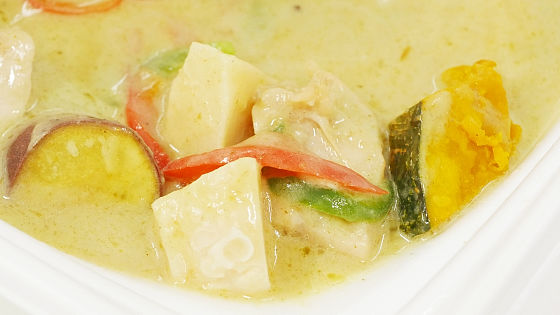 Rice is containing rice with cereals of millet.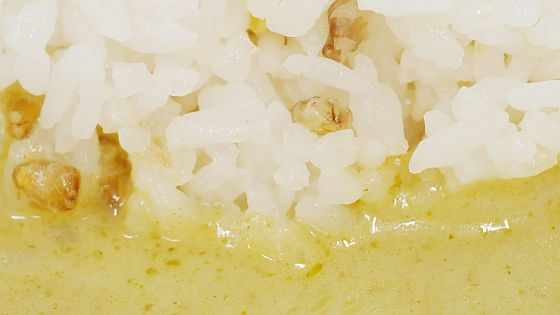 First of all I tried eating from chicken and curry, I felt the taste and scent unique to Thai curry such as Nampura and Lemon, the aftertaste is mellow because coconut milk which is somewhat painful is contained. Chicken has quite a delicious taste, it feels good to eat with millet with rice and curry.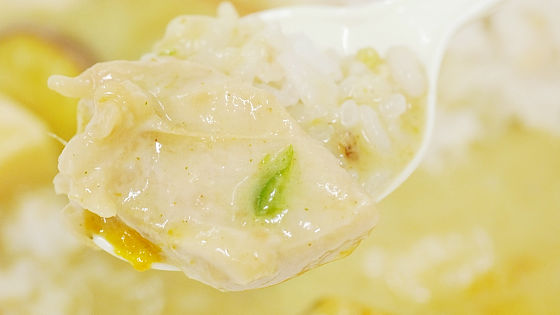 When you eat sweet vegetables such as sweet potatoes and pumpkin, spicy mellows. The bamboo shoots are bigger ones and the texture is pleasant.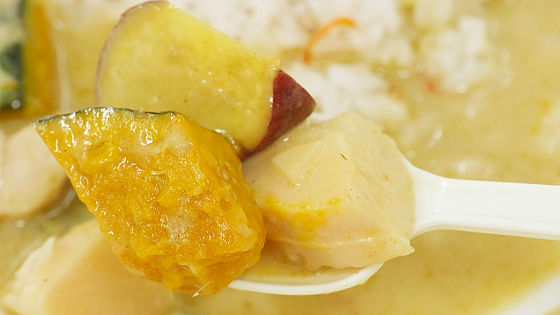 The retort version of "curry green (300 yen including tax) using materials" is more fragrant than FamilyMart version.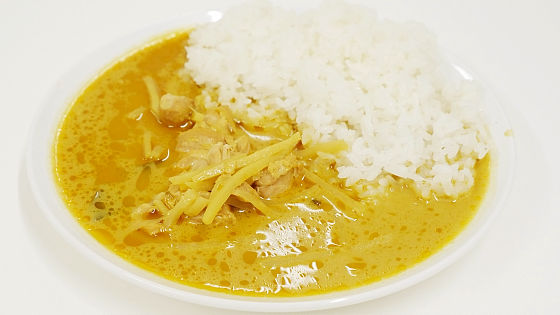 You can check finely chopped bamboo shoots and chicken.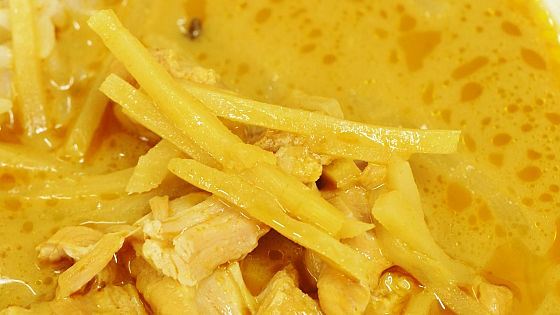 It also contained green peppers and leaves of bun oranges.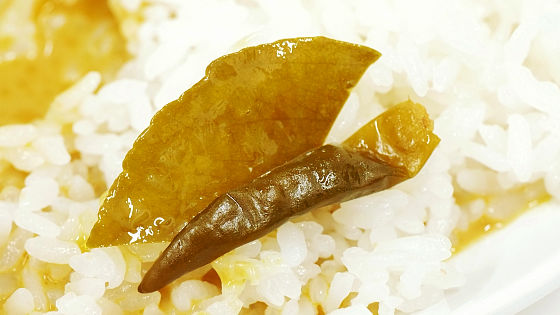 People who like hot foods are also more authentic than the FamilyMart version at the level that requires water, even when people like hot foods have strong pungent and aroma. It has a slightly stronger sweetness so it complements the pungent taste and the pungent taste spreads in the mouth with time lag. The bamboo shoots were shakiyaki with a good texture and the chicken had a bit of umami but the taste of curry stained well.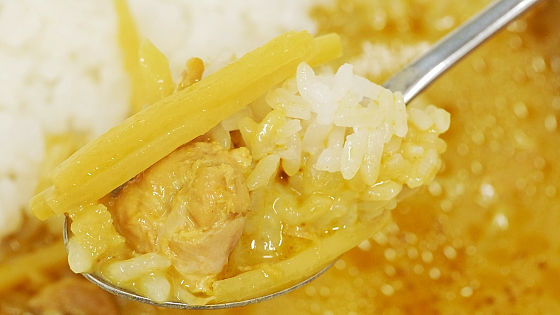 In addition, the two types of curry of the family mart version are limited for a limited time, and the retail curry with no mark is sold for the whole year.