"Super charity auction" which rare goods appeared and items exceeding 500,000 yen came out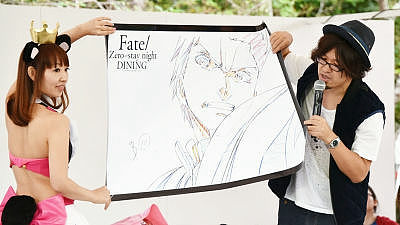 In "Tokijima Asobi vol.13" held on Tokushima on October 11th and 12th of 2014, items such as voice actor and director's signature goods and limited items, which the fan would definitely want to get are "Charity auction It was sent to. Inside we will report the charity auction which jumped out items over 500,000 yen.

Machi ★ Asobi vol.13 2014.09.27 ~ 10.12 held
http://www.machiasobi.com/events/auction.html

Shinchochabashi East Park where a charity auction was held.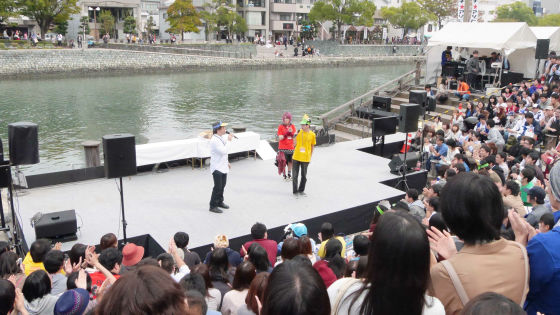 Progress goes to BushiroadTanaka Bunkei, Producer of Milky HolmesNobuyuki NakamuraMr. Ms. acted as an assistantHarukoI am in charge.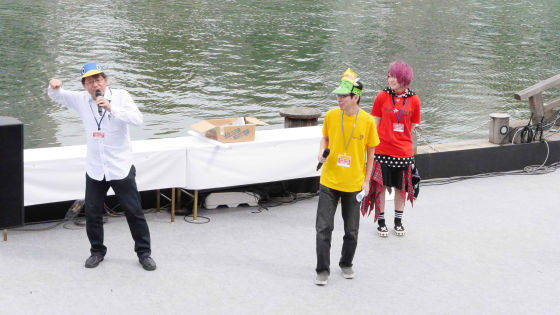 The first item to be memorial is "Fate / Zero ~ stay night Cafe Stamp Rally Good luck and award sticker".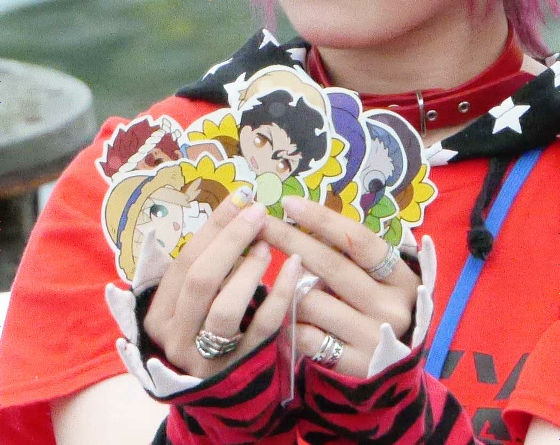 Mr. Tanaka said "From 100 yen!" Auction starts. A person who wants it raises his hand and shouts "~ yen!" With a loud voice.



If no one else screams the price, it ends. Fate / Zero ~ stay night Cafe Stamp Rally I tried hard and the award sticker was sold for 6000 yen. The auction can be advanced like this.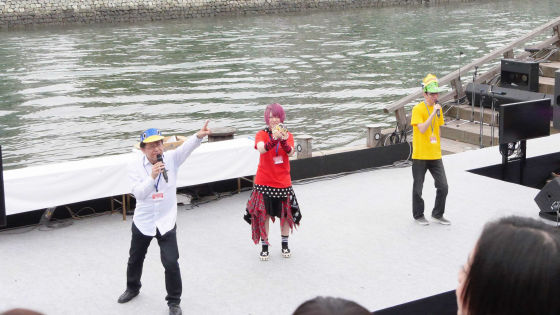 Next was two in "Fate / Zero Cafe Summer Comic Limited Pool Bag". Bidding for 5000 yen and 6000 yen respectively.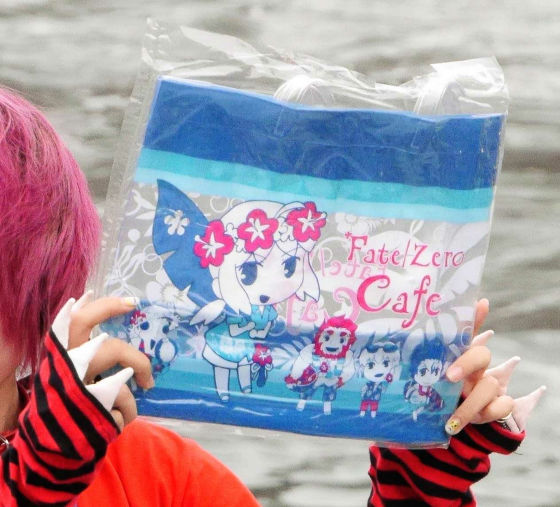 "Fate / Zero ~ stay night Cafe store tapestry" is 20,000 yen.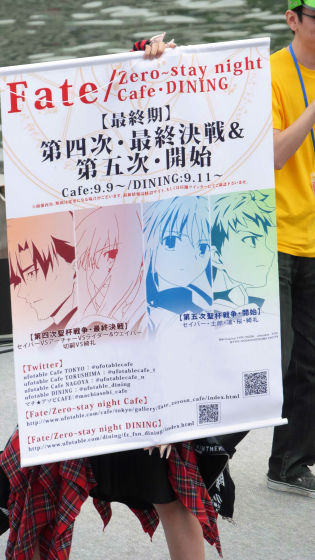 Fate / stay night Character design · Mr. Toshiyuki Tabata and Fate / Stay Night Cafe character design · Yukiko Seto signed by "Fate / stay night [Unlimited Blade Works]Ufotable summer comic set "is 30,000 yen.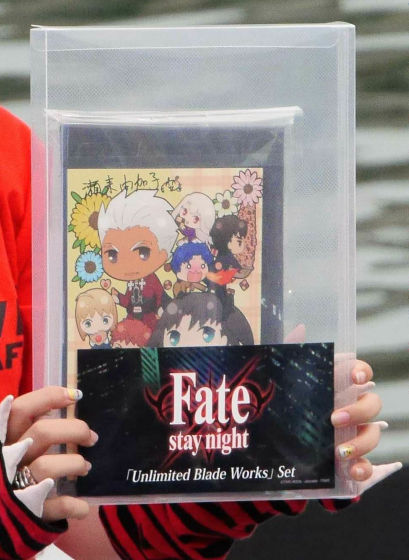 Fate / Stay Night Cafe character design exhibited at Fate / Zero ~ stay night Cafe · Mr. Seto's drawing down the SD wind chime was bidding at how much 155,000 yen.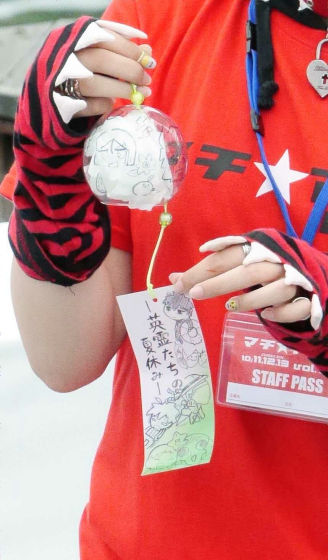 Mr. Hiroyuki Matsuyama, President and Representative Director of Cyber ​​Connect - 2, appeared on stage.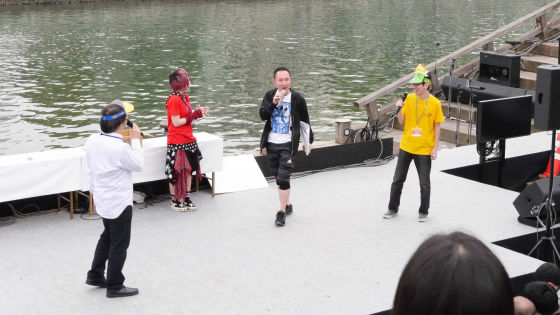 Mr. Matsuyama brought in "THE KEMONO BOOK 1/2/3", Mr. Matsuyama and the signature of THE KEMONO BOOK participating artists. This bid was awarded for 25,000 yen.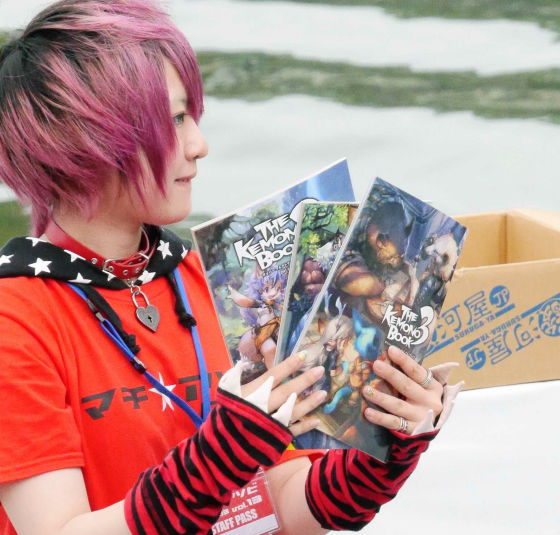 Another item brought by Mr. Matsuyama is "CC2 notebook 2015"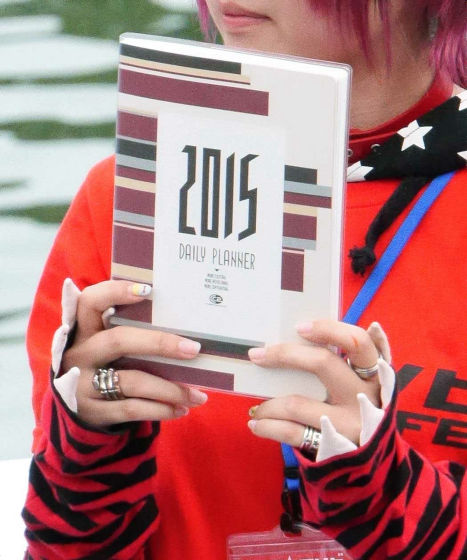 CC2 notebook 2015 which was filled with a celebrity's signature encountered in Machi ★ Assobi such as Mr. Masahiko Otsuka and Mr. Trigger Representative Director Vice President, Nitroplus was bidding for 40,000 yen.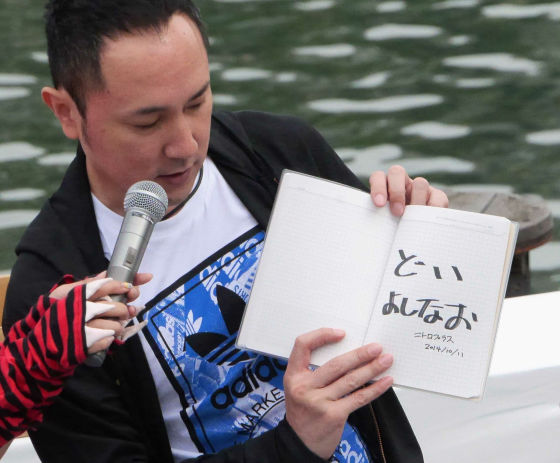 The charity auction was also held at the Bizan Mountains Forest Stage. The first item is "Kochi Lady TV"The bid amount is 3000 yen at the stuffed dumplings of the mascot character's sushi.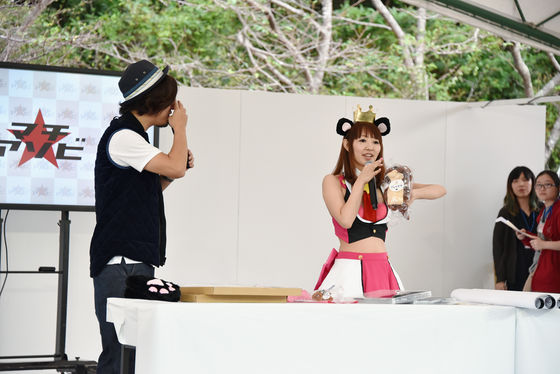 Next is a set of 2. To ufotable's summer comic set (Archer & Rin) character character design Toshihide Tabata and Fate / stay night cafe signed by Yuko Sezo ... ...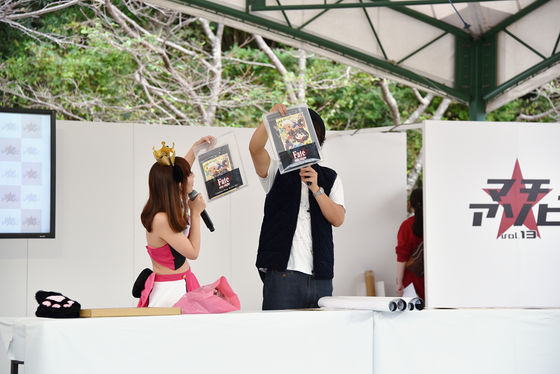 Ufotable DiningPoster · "Fate / stay night" a set of Lancer bidding for 20,000 yen.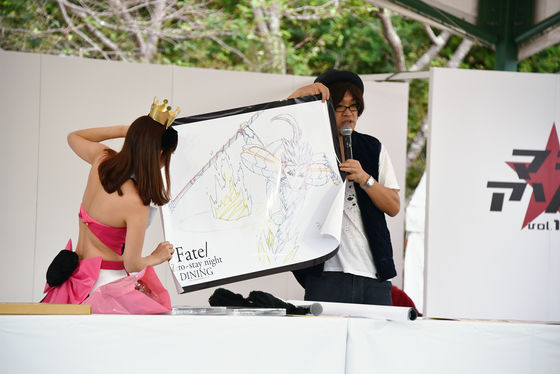 Summer comic set & ufotable DINING's lottery poster · "Fate / stay night" Archer's set bid for 19,000 yen.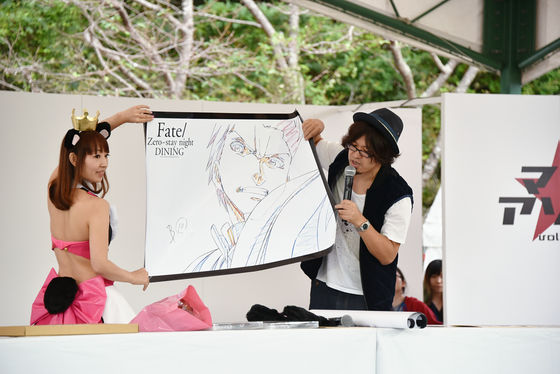 "Orange.Cast 3 people (Yamashita Nanhai, Ehara Yuki, Takano Mari Ka) Autograph autographed key visual poster: 80,000 yen. Incidentally, this is a story that was made by making a key visual of "Oenhoru" which has already been broadcasted, it is one point of Hoya Joya made it. After that, it is said that it will be overhanging to each broadcasting station and TSUTAYA nationwide.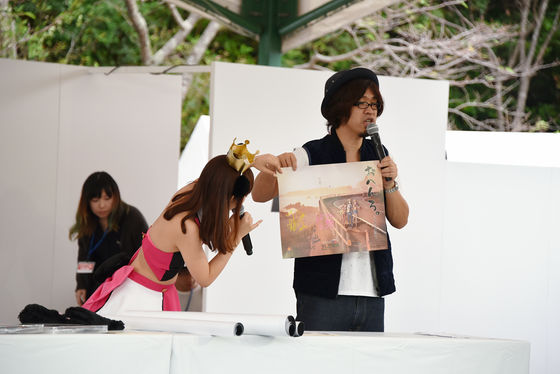 "Orange." The autographed colored paper of three casts is 170,000 yen.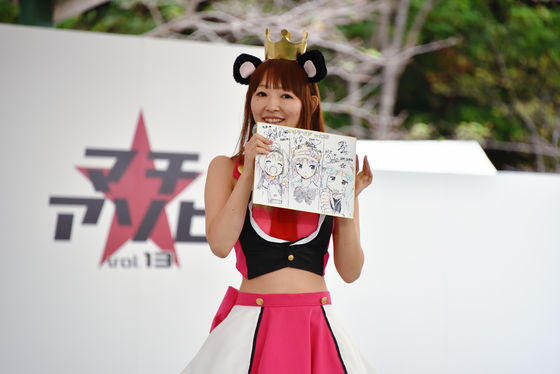 "Space ☆ Dandy"Dundey role, Junichi Suwabe and Masahiko Minami The autograph autographed color board is 14,000 yen. When I become Suwabe - san 's sign, I think that it will be a fight by female fans, and to fight between men.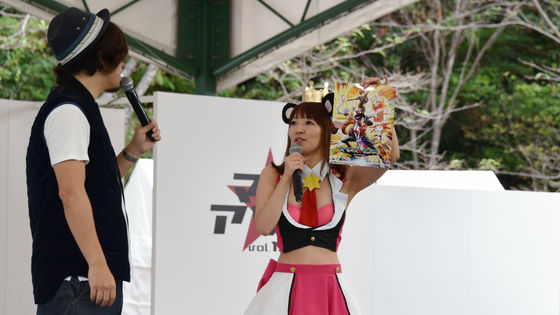 Next is ufotable 3 point set. "Witch sister sister Yoyo and Nene"Ufotable shop Directed by Mr. Hirao Takayuki & Character Design · Yuka Shibata signed on another jacket of purchase privilege.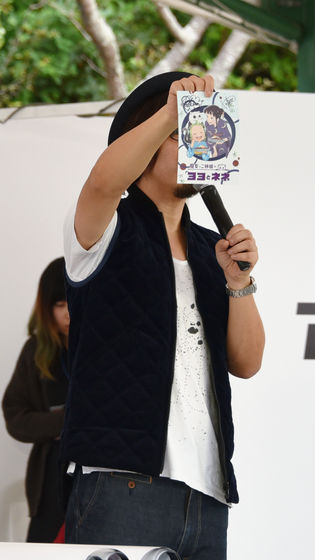 Ufotable Store stamp Sticker for people who went over 3 stores in the rally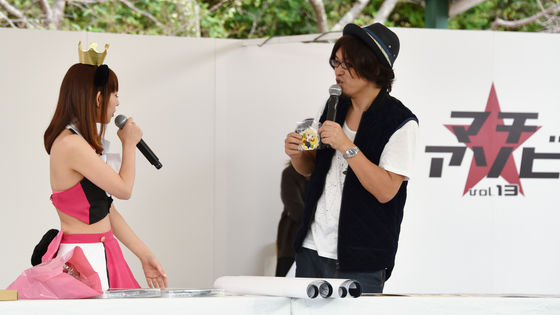 Three of the "Fate / stay night" drawing director, Ms. Takayuki Mogi autographed saber paper, the bid amount is 160,000 yen.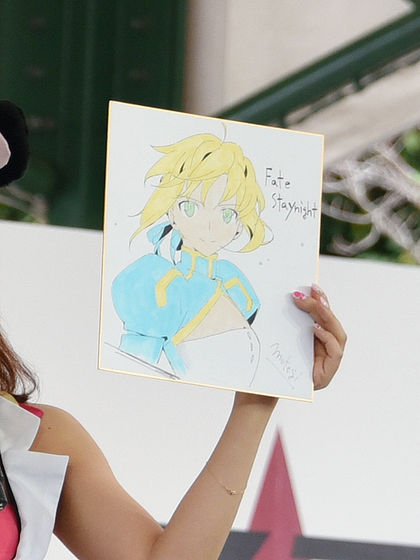 Here director Kunihiko Niihara appeared as a special guest.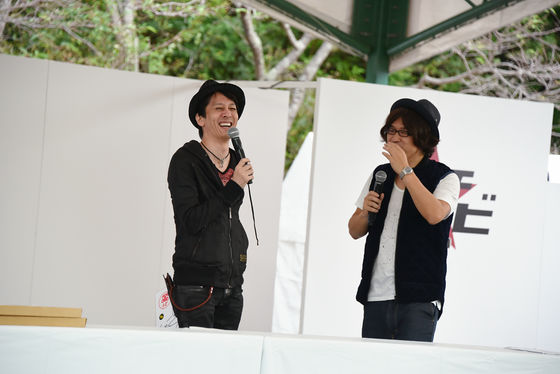 He is an autograph autograph paper "Yuri KumaragiIt seems like a bear's "Gaigaou!" Illustrations. The winning bid is 25,000 yen.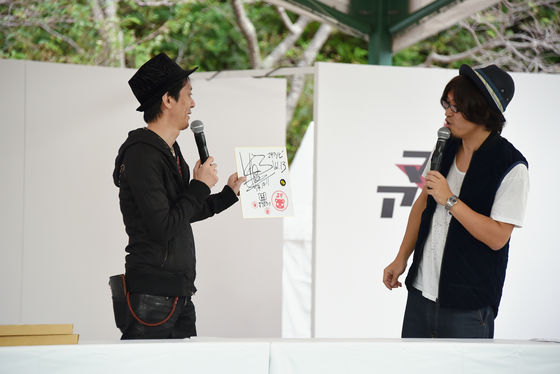 New type Illustration duplication illustrations drawn in January 2014 Special print of original duplicates · Nasu Kinoko and Takeuchi Takashi signed. The battle glowed hot and at last the match race by two people skyrocketed to 620,000 yen.



In this case, the winning bid amount was overly expensive, so after having consulted with the bidding amount later, the winner got a successful bid for the two players with Mr. Hara, the director.