A router "anonabox" that can be realized simply by connecting the anonymous communication system "Tor" to the home modem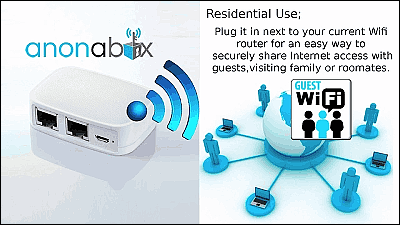 Anonymous communication system that can connect to the Internet without knowing IP address "Tor(Tora) "is a surveillance system exposed by Edward Snowden"PRISMIt was revealed in the top secret documents that there was an effect also on the "secret document". The Tor router that realizes the secure Internet communication anonymized with Tor just by connecting it to the modem or router on hand is "Anonabox"is.

Anonabox
http://anonabox.com/home.php

A movie that explains the mechanism, function, usage, etc. of "anonabox" can be seen from the following.


"Anonabox" is an Internet networking device designed to run Tor. It is made so that it can be used only by connecting to the modem on hand.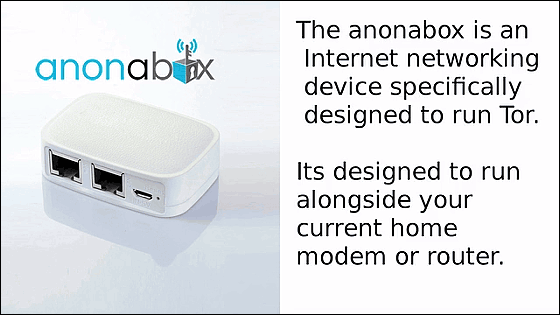 LAN input · LAN output · Micro-USB terminal is carried.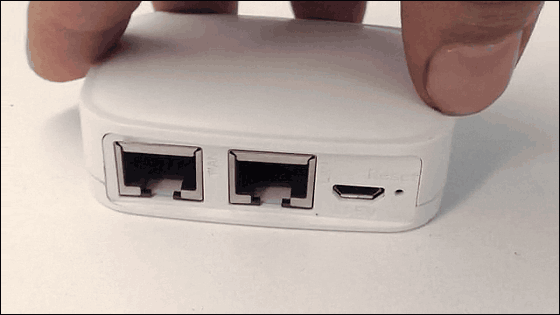 ◆ How anonabox works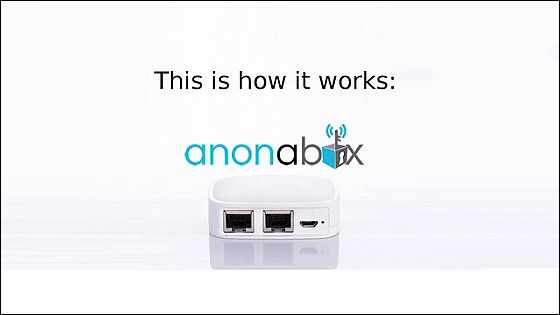 Procedure # 1:Connect a modem or router on hand and anonabox with a LAN cable.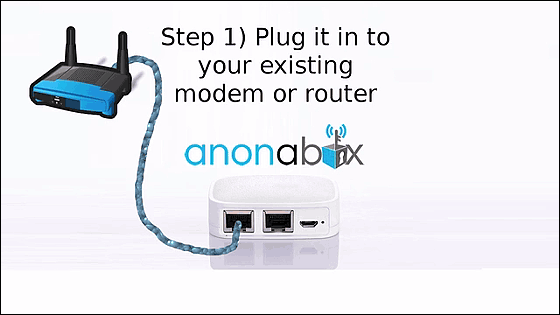 Step 2:Connect the USB cable for power supply.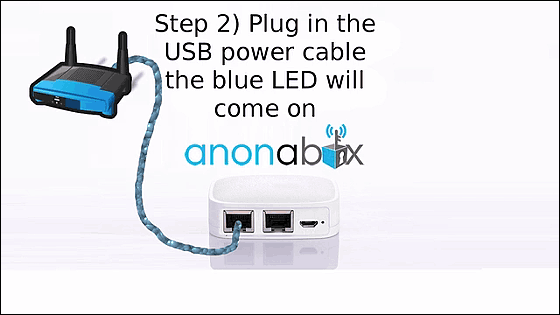 OK if you can see the blue LED light.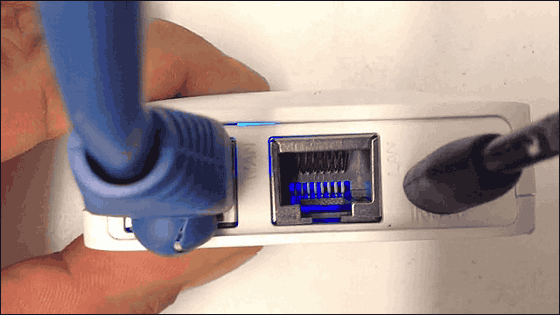 Step 3:Wirelessly connect with a PC such as Linux · Windows · Mac.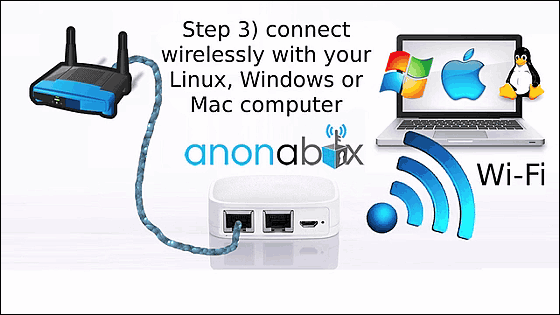 In addition, you can connect anything that supports wireless communication such as smartphones, tablets, laptops etc.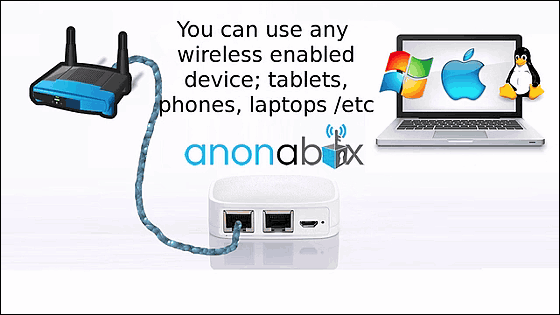 If you do not have a wireless feature on your device, you can wire it from anonabox with a LAN cable.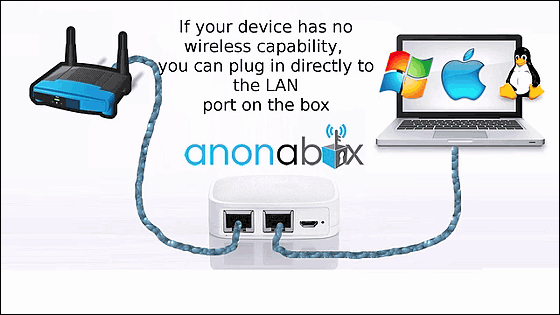 It is possible to connect to the Internet as usual just by this procedure, but all traffic is anonymized by Tor.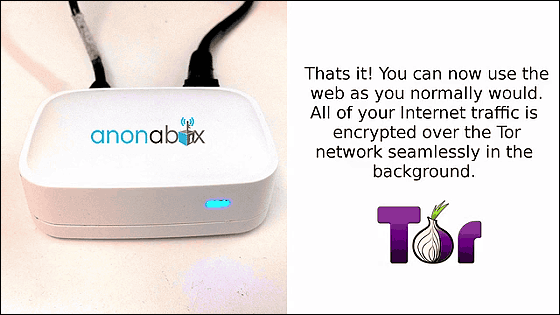 ◆ Assumed users and purpose of use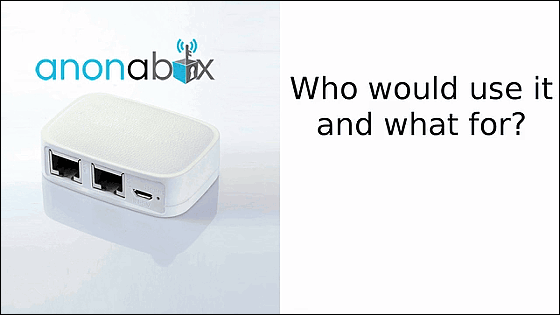 · Residential use:Just connecting anonabox to your router allows you to easily share your Internet connection with family, roommate, guests and so on.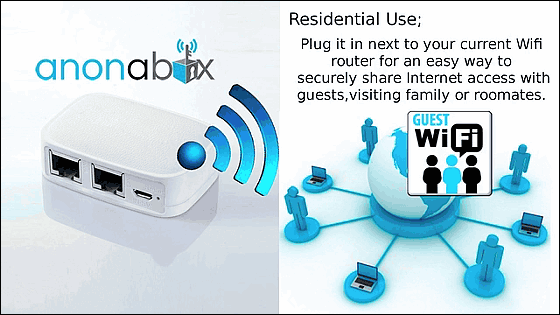 · Sports fans:You can watch live streaming of sports games that you can not watch in the area you live in.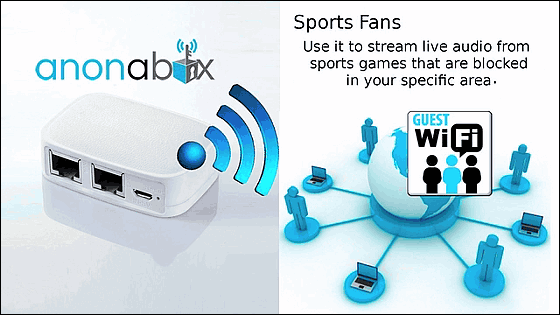 journalist:Regions where the web is censoredHowever, since you can access the Internet after making anonymization, you can obtain information safely.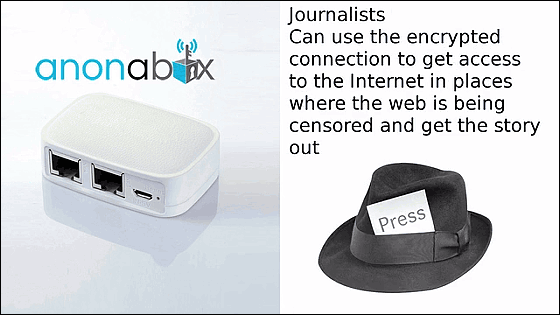 business:You can provide safe free internet for customers at hotels, cafes and so on.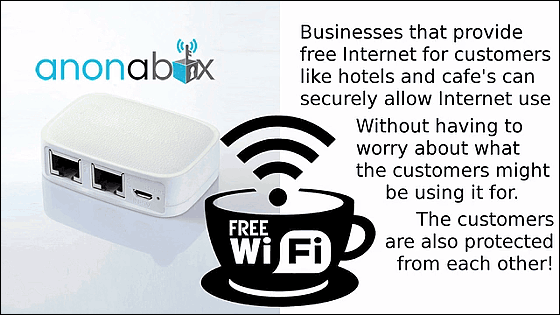 That is why anonabox also offers other services such as "protecting privacy from unscrupulous marketing researchers and identity thieves" "protecting communications" "hiding location information at home" on visited websites "unnecessary monitoring · To hide web activities from spies, "Avoid net censorship, bypass to web filtering system", "Information sharing by anonymous access", and so on.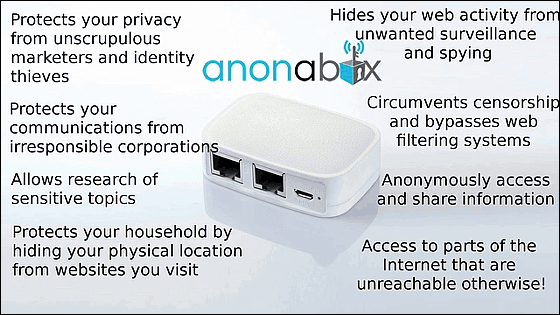 All the code of anonabox is made open source.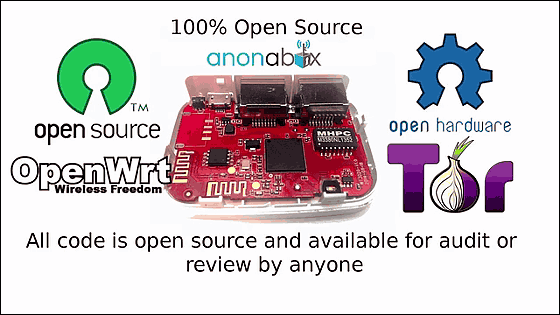 It is equipped with 580 MHz CPU and has built-in 16 MB of flash memory. The communication standard uses the 802.11n / 2.4 GHz band, and connecting speed to the router on hand increases the connection speed of the Internet. The dimensions are about 6 cm × about 4 cm × about 1.2 cm, and the weight is 26.8 g.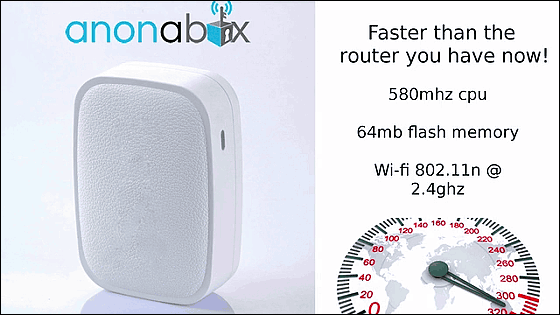 The products that can be obtained for each investment fund is as follows.

· $ 51 (about 5400 yen):
Anonabox (first production version) × 1, Micro-USB cable × 1, sticker × 2, posted on the sponsor page of the official website
· $ 99 (approx. 10,000 yen):
Anonabox (first production version) x 1, Micro-USB cable x 1, sticker x 1, T shirt x 1, set as the specified SSID name, name on the sponsor page of the official website
· $ 250 (approx. 27,000 yen):
Anonabox (first production version) × 5, Micro-USB cable × 5, sticker × 1, T-shirt × 1, set as the specified SSID name, the name is posted on the sponsor page of the official website
· $ 495 (approx. 53,000 yen):
Anonabox (first production version) × 10, sticker × 10, Micro-USB cable × 10, reply phone if you have a thank-you phone and question, name on the sponsor division of the official website
· $ 1337 (about 143,000 yen) or more:
Anonabox (first production version) × 3, Micro-USB cable × 3, sticker × 4, T-shirt × 1, CaliforniaChicoInvited to the headquarters in Hanoi, with development team and lunch & dinner (with accommodation hotel)

Shipping outside the United States requires a separate $ 15 (about 1600 yen) to $ 50 (about 5300 yen). The deadline of investment is Japan time and it is until 10:19 on Wednesday, November 12, 2014.

Anonabox: a Tor hardware router by August Germar - Kickstarter
https://www.kickstarter.com/projects/augustgermar/anonabox-a-tor-hardware-router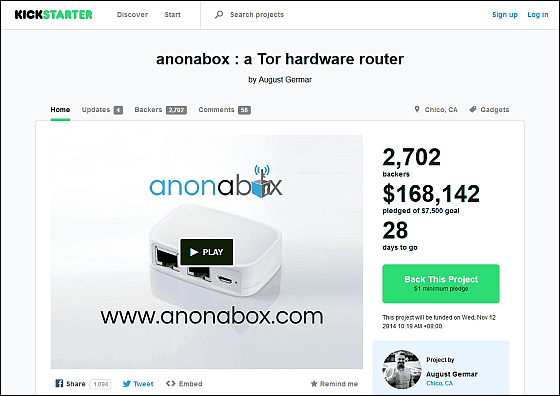 · October 20, 2014 9:34 postscript added
The number of investors in Anonabox's projects was close to 9,000, with capital investment of 5,855,49 dollars (about 62 million yen) gathered, but it was "stopped" by Kickstarter's judgment. Regarding the reason why it was judged to be stopped, a router with the same function as AnonaboxSales in ChinaIt is said to be related to what was pointed out on the comment page of Kickstarter. Until Ars Technica contacted the author, Mr. August Germar was not aware of the suspension of the project, Mr. Germar said "Since the linked hardware did not exist at the time of starting the Anonabox project , We believe that the Chinese device is a counterfeit made with open source that was open. " Since the project is suspended, the investment of the person who contributed will not be settled.

Kickstarter pulls Anonabox, a Tor-enabled router that raised over $ 585,000 | Ars Technica
http://arstechnica.com/security/2014/10/kickstarter-pulls-anonabox-a-tor-enabled-router-that-raised-over-585000/