Future Truck 2025 automatic driving truck of the near future to be considered by Mercedes Benz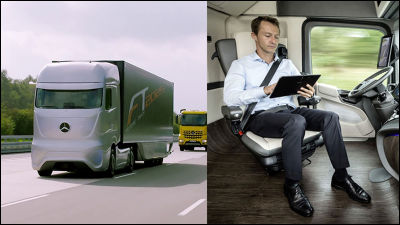 GoogleIn the development of an automatic driving car with a feeling of being one step ahead,NissanYaVolvo,BMW,FurthermoreToyota is demonstrating at Tokyo's capital highWe are promoting efforts by multiple manufacturers, for example. Mercedes-Benz, which has been pursuing similar research, is a conceptual model of a truck that enables safe and efficient transportationFuture Truck 2025We released the new type of.

Mercedes-Benz Future Truck 2025 | World Premiere


This is Mercedes' fully automated driving track "Future Truck 2025" which was released. Normally, headlights on the front of the car body are not found and a smooth face is made, creating a futuristic atmosphere.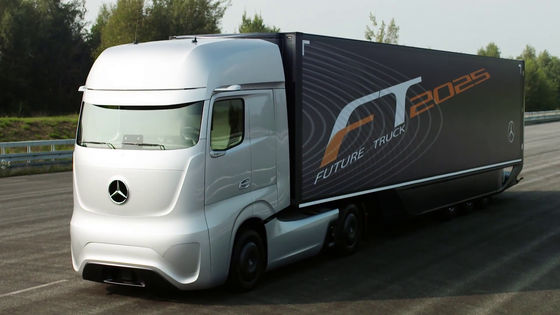 But again the most important is the keyword "automatic driving". The vehicle is equipped with a radar system and sensors that sense the surrounding situation, and it is making automatic judgment according to the situation.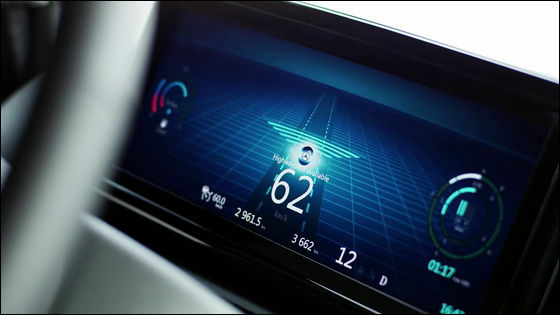 Even when driving on a highway, you do not need to hold the steering wheel.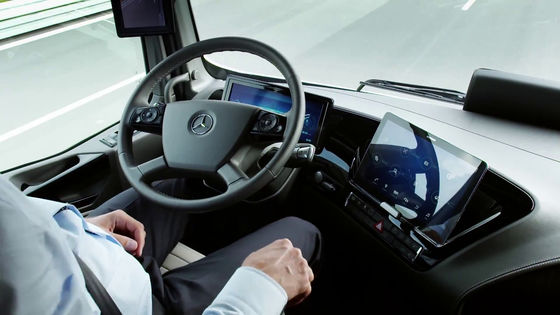 It is also possible to relax by changing the angle of the seat during automatic operation. For the driver, it seems to be a system that can reduce fatigue.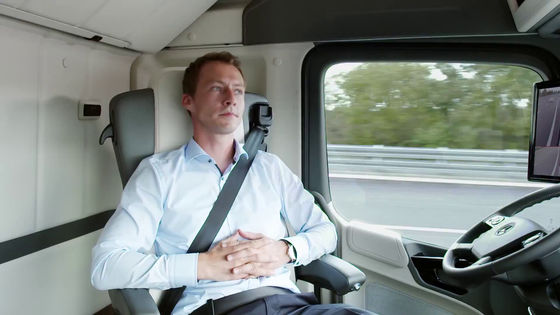 The approach of the emergency vehicle is also automatically detected ...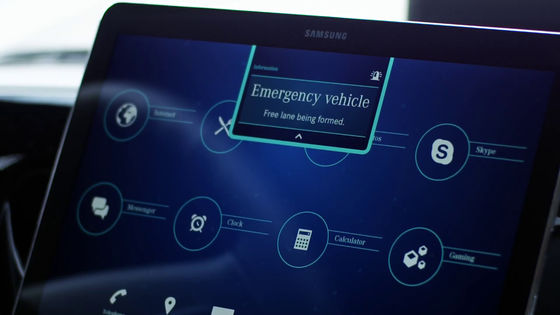 I will move a little to the shoulder and give way. This is also done automatically by automatic operation.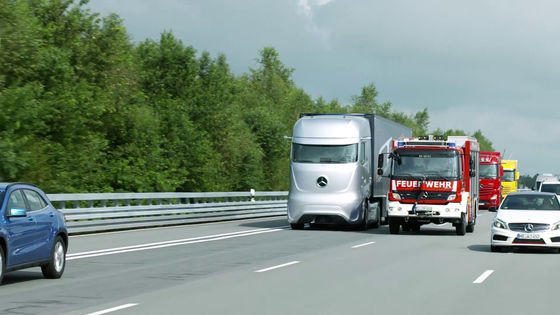 Unlike conventional headlights, equipped with LED lights arranged on the face.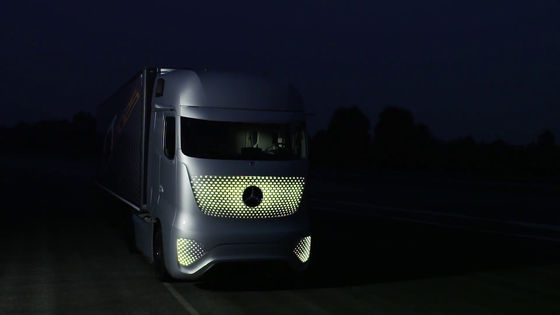 Although it is still in the stage of concept, I am wondering how much actual light volume can be realized.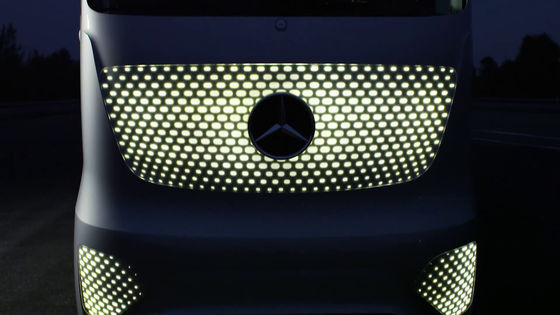 Trucks that occupy a large role in logistics are indispensable to society, but because they run a lot over long distances, burdens are imposed on drivers and often lead to accidents. Many automobile manufacturers are researching and developing automatic driving in order to alleviate such a burden.

Mercedes Is Making a Self-Driving Semi to Change the Future of Shipping | WIRED
http://www.wired.com/2014/10/mercedes-making-self-driving-semi-change-future-shipping/

The driver's workplace "A cabThe inside of this is like this. It is quite different from the image of the driver 's seat of a general truck, it is like a room of a hotel.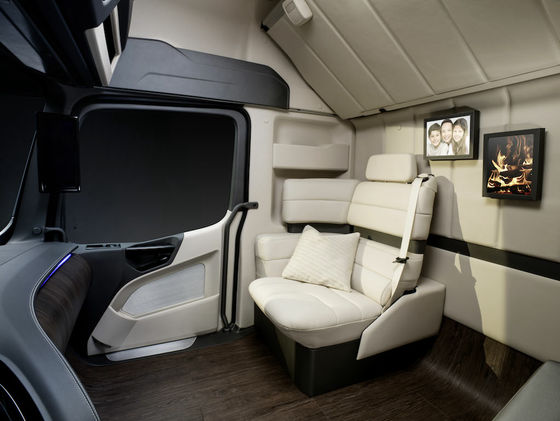 Very spacious around the driver's seat. Since it can take a relaxed posture during automatic driving, it will be possible to prepare for the next job.



At first glance it is a scene that is made a mistake like 'Inattentive driving', but in the future such styles may become mainstream.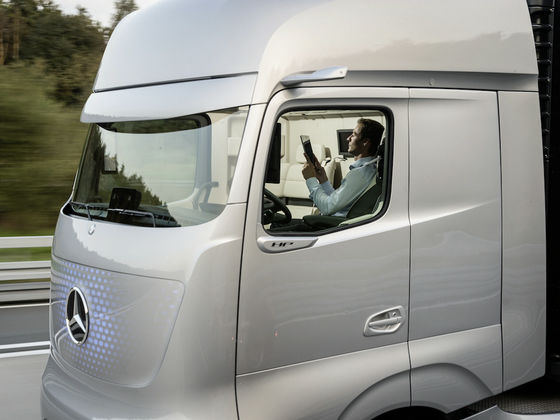 Also, instead of the conventional rear mirror, a camera is installed.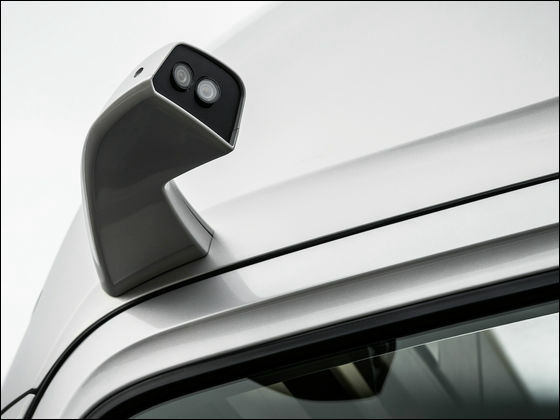 The captured image is displayed on the backward confirmation display inside the room. With this method, it seems that safety is higher as more clear visibility can be secured even on rainy days. This is a system that seems unlikely to be realized right now.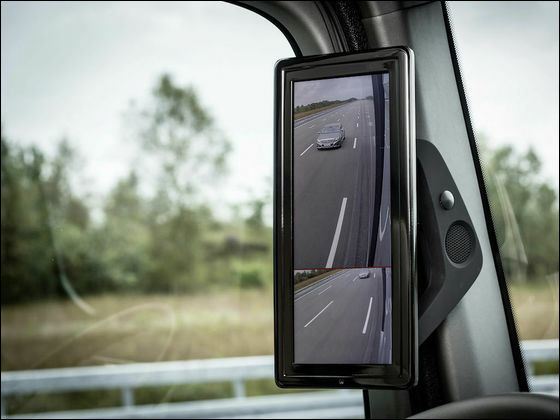 By introducing automatic driving, distraction of attention caused by tedious driving and fatigue will be eliminated, and dangerous driving resulting from anger and impatience will be avoided as well. It seems that the system itself has almost reached completion, but now there are few places where laws can run legitimately, except for some parts such as the United States, due to circumstances in which legal maintenance has not caught up There is no state. It seems that it will take time to spread the automatic driving system which can be said to have many merits against safety, but it may not be that far future either.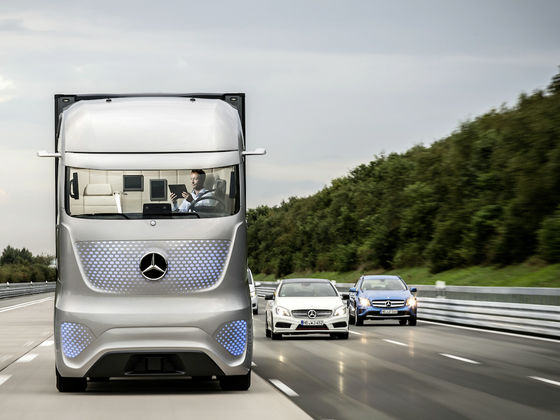 Incidentally,"Model S" which was also on sale in JapanProduction of Tesla MotorsEarlon maskThe CEO is saying that "90% of the mileage will be automatic operation" for the new model scheduled to be announced by the company in 2015. It is interesting to see what kind of system actually will be, but it seems to come definitely on the day the automatic driving vehicle runs around the town.

"A#TeslaCar next year will be 90% capable of auto-pilot "@ ElonmuskTells@ Rachcrane#autonymoushttps://t.co/eFDN3eRK40

- CNNMoney (@ CNNMoney)2014, October 2