Enjoy free high-quality charged materials with total amount of 7200 yen or more DL 2014 September version Envato material series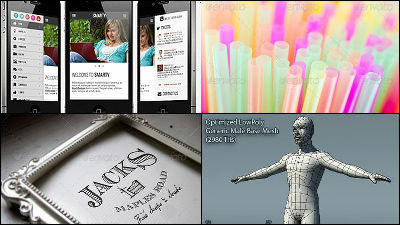 Envato, which offers high-quality materials such as royalty-free BGM and photo materials, site templates, project files, PHP · JavaScript · ASP.NET · Java source code files, etc. used by companies and official websites Every month from each material site, one material is provided free of charge. In September 2014, items such as HTML / CSS 3 templates for smartphones and tablets, jQuery plug-in that adds effects to images, human 3DCG models, BGM, stock photos etc total items of about 7200 yen total can be obtained free of charge.

In order to download the material for free, it is necessary to create an account and login, so first make a free account with reference to the following page.

How to download a commercially available paid site template file for free from "ThemeForest" - GIGAZINE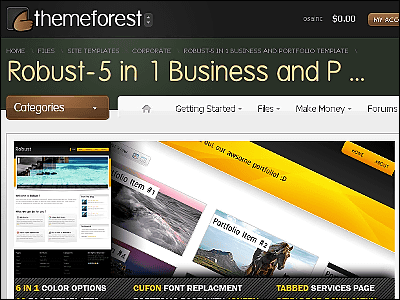 The free download of September 2014 can be confirmed from the following.

◆ 01:Site Templates - Smarty | Mobile & amp; Tablet Responsive Web Template | ThemeForest
"Selling site templates and themes for CMS such as WordPress"ThemeForest"HTML / CSS3 templates for smartphones and tablets that normally cost $ 10 (about 1100 yen) can be downloaded for free. In addition to 30 or more HTML files, icons and widgets for SNS etc. are included.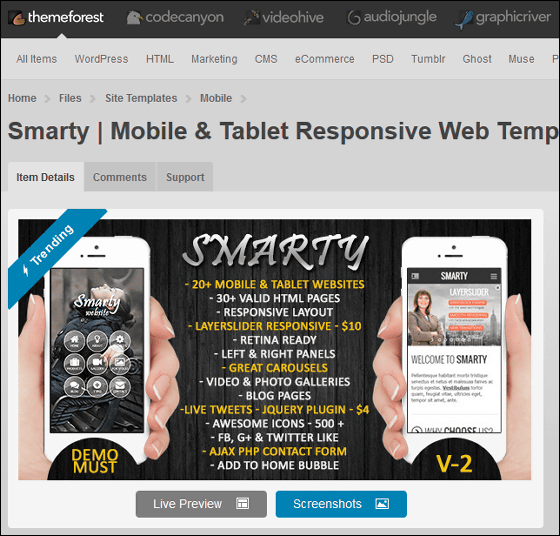 The mobile website looks like the following.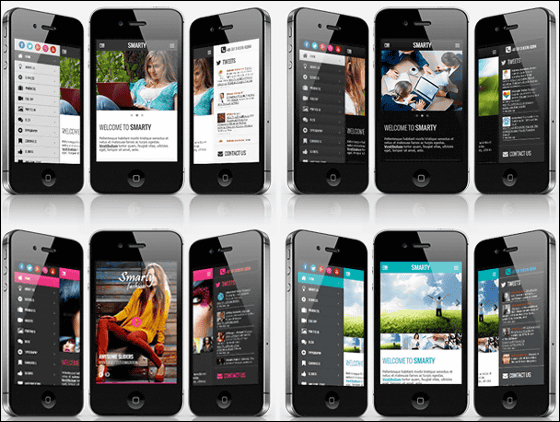 ◆ 02:HTML5 - jQuery Shining Image | CodeCanyon
PHP · JavaScript · ASP.NET · Java source code file downloadable "CodeCanyon"JQuery plug-in that adds a shining effect to the image which is usually sold for 8 dollars (about 800 yen) is distributed free.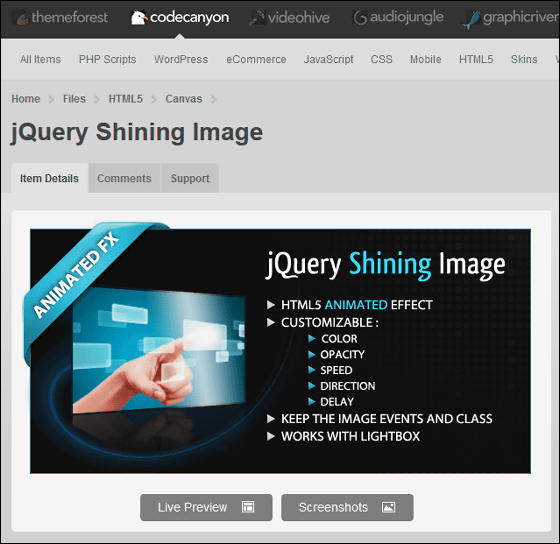 This is a demo of an effect that is distributed free of charge.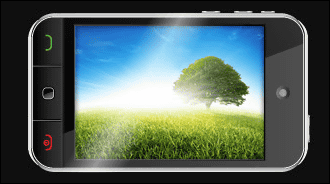 ◆ 03:Framed Mockup | GraphicRiver
Selling photoshop PSD files, vector format files, icons, add-ons etc.GraphicRiverYou can download mock-ups that are included in the frame of the picture frame normally $ 5 (about 500 yen) for free.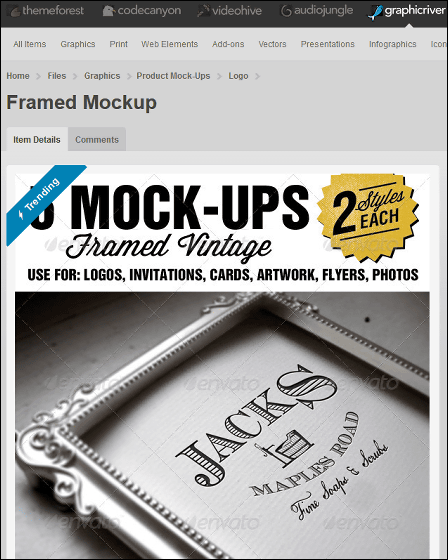 Here is a sample.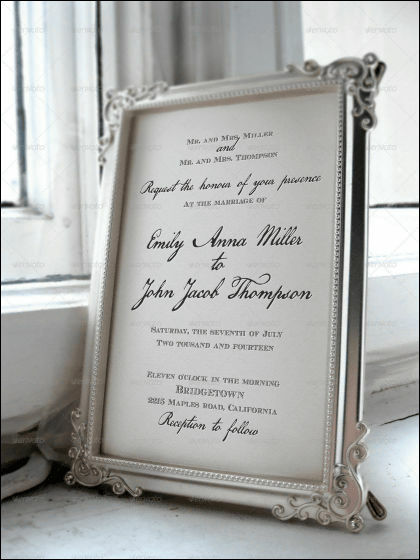 ◆ 04:3D Models - Optimized Low Poly Male Human Base Mesh Version 1.0 | 3DOcean
The person who distributes free 3DCG model which is usually selling for 8 dollars (about 800 yen) is distributed as "3DOcean".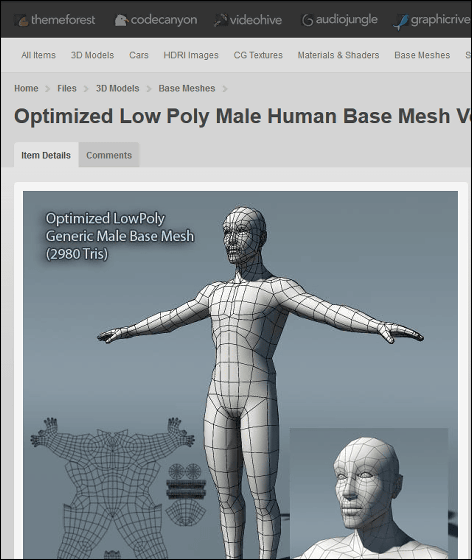 ◆ 05:Flash - Same Hexagon | ActiveDen
Selling Flash components "ActiveDenYou can usually get a $ 10 (about 1100 yen) Flash puzzle for free.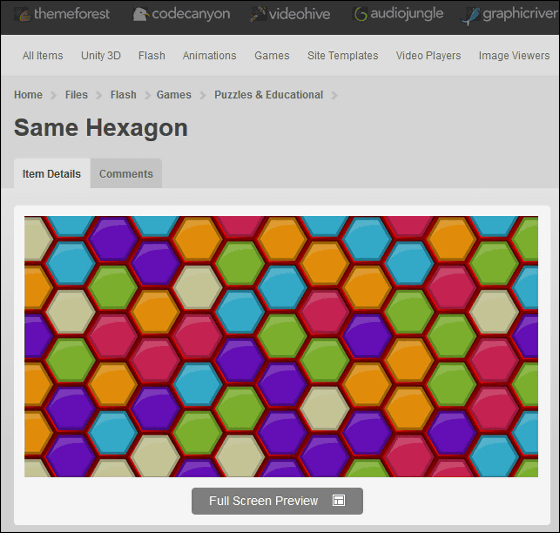 ◆ 06:Motion Graphics - Door Transition | VideoHive
Working with After Effects project files, loops, movie materials etc.VideoHive"Movie that shutters open and close according to light music is distributed free of charge. This is an item that is usually sold for 6 dollars (about 600 yen).



◆ 07:Music - News 1 | AudioJungle
Selling royalty-free BGM and sound effects etc. "AudioJungle"It's a powerful BGM that can be used for the opening of news and movies, which is usually $ 14 (about 1500 yen).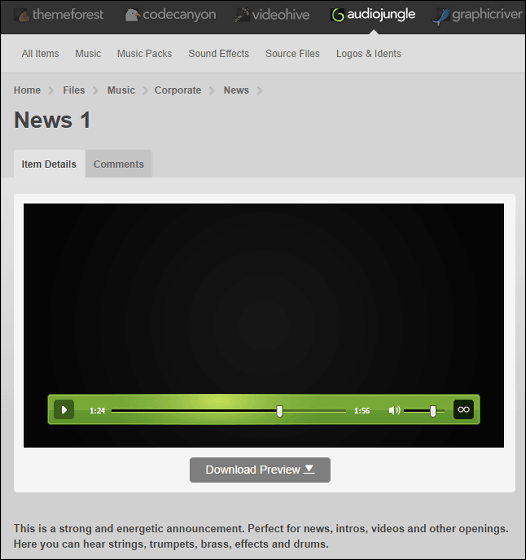 ◆ 08:Drinking Straws - Stock Photo | PhotoDune
It is possible to download stock photo of colorful straw which is usually 5 dollars (about 500 yen) for free,PhotoDune".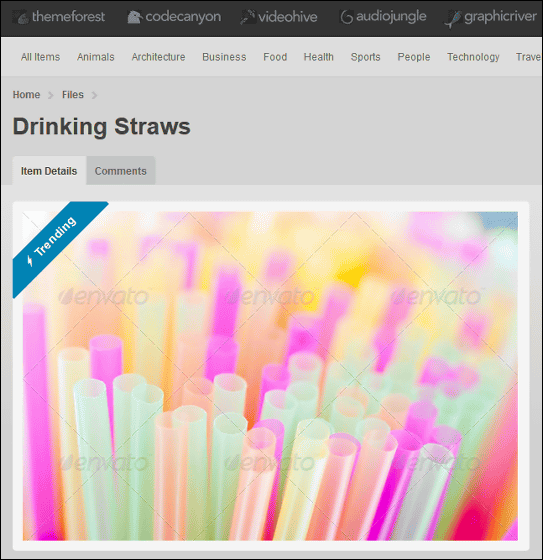 Materials of 10 dollars + 8 dollars + 5 dollars + 8 dollars + 10 dollars + 6 dollars + 14 dollars + $ 5 dollars = 66 dollars (about 7200 yen) were available for free downloading.

The material is downloaded until 30th September 2014 of the local time.