"Nico Nico Douga" for commercial use OK for free use of "Nico Nico video" font can be used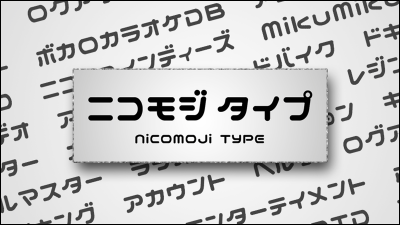 A font that can reproduce the logo design of "Nico Nico animation" which many people have seen at one time with his / her favorite words "Nikomoji"Has been released.

Nico Nico font made - NiCONiCO FONT Download
http://nicofont.pupu.jp/

"Nikomoji"Nico Nico Douga(GINZA) logo based on the font, has become an unofficial font unrelated to the home site.




Katakana, alphabet capital letters, lowercase letters, numbers are recorded in the font, and the use image looks like this. Aside from hiragana, it can be said that it is reproduced well that it feels a bit sad that the kanji, including "movies" and "live broadcasting" are not included.




To download the font click "DOWNLOAD" at the bottom of the page.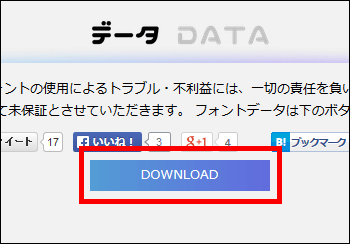 Unzip the zip file and double click on the font file "nicomoji_1.00.ttf".




Click "Install" to use fonts.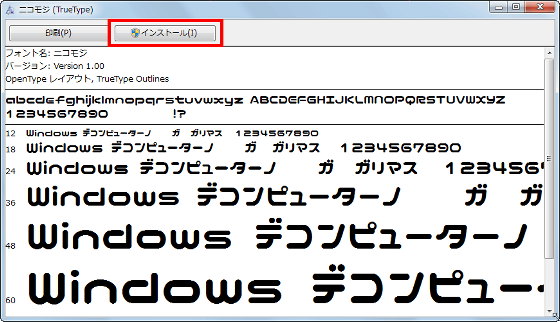 Since "Nikomoji" is a secondary creation font, when using it, please use it within the scope not to inconvenience the original home service (Nico Nico video) ". Although there is no restriction on the use of individuals and commercials, redistribution is prohibited. The operating environment was Windows 95 or later, Mac OS X 10.3 or later.