You bought Google and got the top level domain ".buy" on Amazon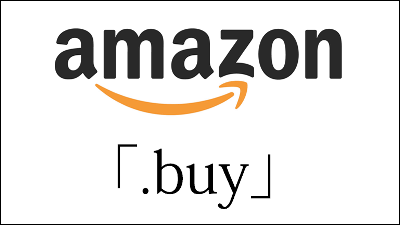 The code that comes to the end of the domain nameTop level domain".com" and ".net" that can show the character of address net service at a glance are very popular among others. This time, it became clear that Amazon bidding for the top-level domain ".buy" newly bidded.

New gTLD Auction Results
https://gtldresult.icann.org/application-result/applicationstatus/auctionresults

Wow: Amazon.com buys. Buy for $ 4.6 million,. Tech sells for $ 6.8 million | Domain Name Wire | Domain Name News & Views
http://domainnamewire.com/2014/09/17/amazon-dotby-dottech/

A non-profit corporation that manages and coordinates the Internet IP address and domain name globallyInternet Corporation for Assigned Names and Numbers (ICANN)Announced the bidding result of the newly bidding top level domain such as ". Vip". Among them, it is clear that Amazon won a top level domain called ". Buy" with Amazon 4,588,888 dollars (about 500 million yen).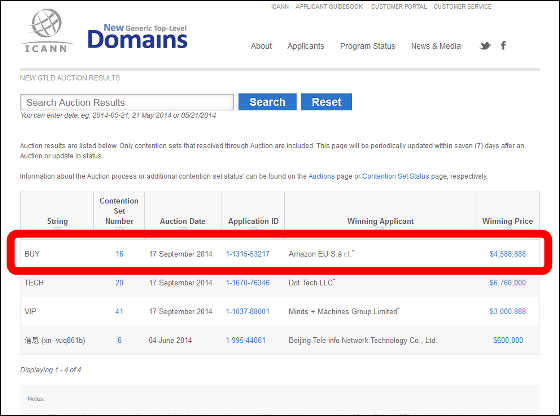 News media on domain name informationDomain Name WireAccording to the bidding of ".buy", Amazon fought with Google and got the right to victoriously.

The winning bidding for the highest amount in this competitive bidding was ".tech" instead of ".buy" and the bid amount was 6.6 million dollars (about 740 million yen). Google also participated in the bid of ".tech", but lost to Dot Tech LLC.