"FIRE & BONE" which miniaturized the animal's skull such as wolves and dinosaurs and converted it to jewelry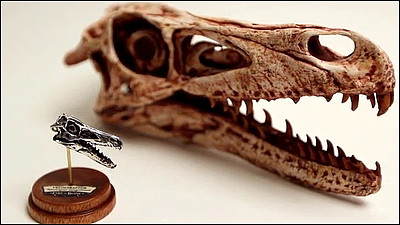 Using the technology of 3D scanning and 3D printing precisely miniaturize the skull of an animal, it can also be used as an accessory such as necklace and cufflinkFire & BoneThe product. We have already miniaturized skulls such as lions, crows and wolves and sell them as bronze and silver items, but they are new extinct speciesDia WolfAnd dinosaurs famous for Jurassic ParkVelkiraptorInvestment is being recruited on Kickstarter collection including collections.

Fire & Bone | Tiny Metal Skulls
http://www.fireandbone.com/

Fire & Bone 2: Tiny, Digitally Captured, Metal Animal Skulls by Fire & Bone - Kickstarter
https://www.kickstarter.com/projects/fireandbone/fire-and-bone-2-tiny-digitally-captured-metal-anim

You can see details of Fire & Bone 2 by watching the following movie.


This is a new miniature that appeared this time. Fire & Bone's products are made very precisely despite their small size, they can be decorated in the room and enjoyed for ornamental use. The design of the label affixed to this pedestal has also been renewed in this project.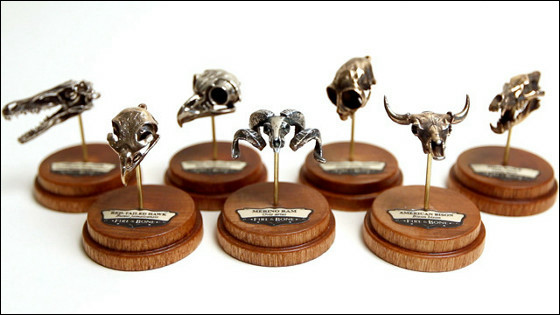 It can also be used as a necklace if passed through a chain.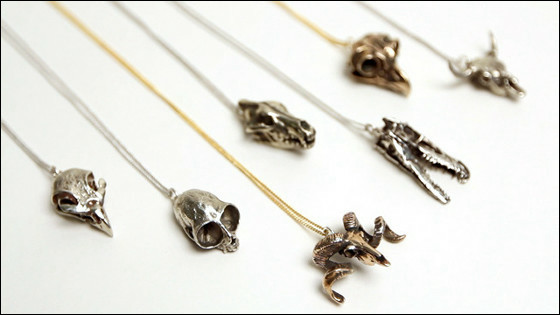 Looking from the front like this.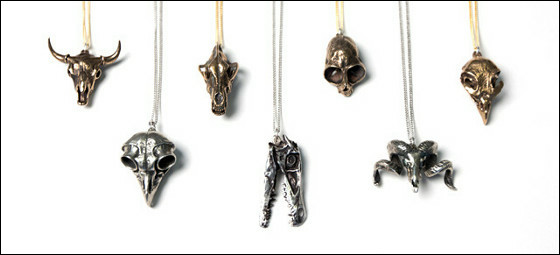 It looks like this is actually wearing. The chain made in the USA is 60 cm in length.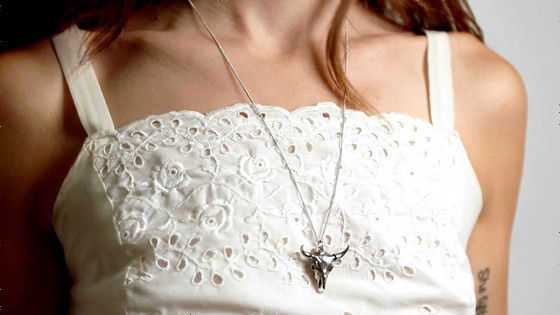 The newly created skull miniature is "Velkiraptor", "Diwolf"Akaonosuri"Sheep (Merino species)" "Jesal"America WASHIMIMIZUKU"American BisonThere are seven types in all.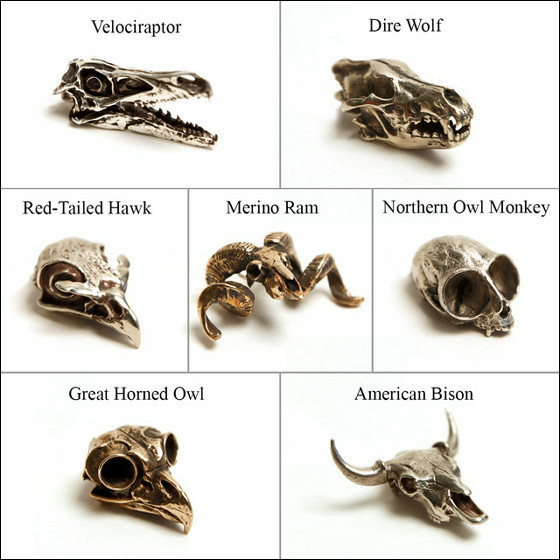 This is Velkiraptor of the dinosaur that joined the series this time.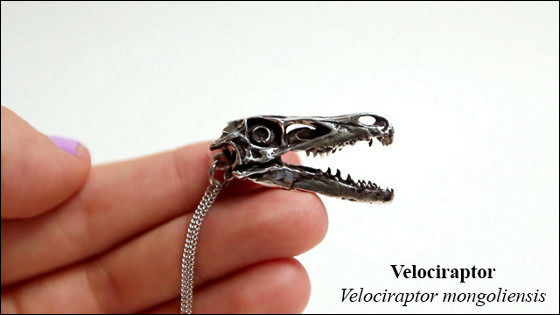 Dia Wolf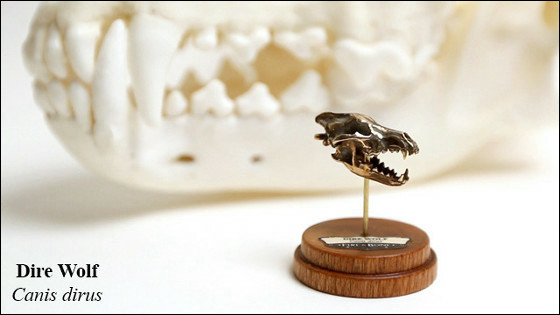 Because we are accurately scanning & modeling the skull of an animal, DiaWolf is supposed to move the joint of the jaw.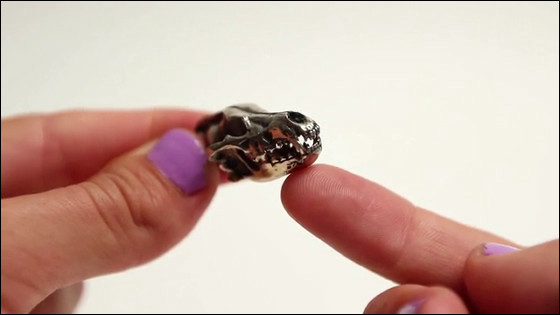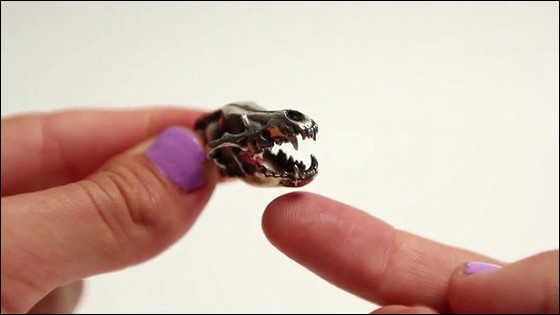 Fire & BoneOriginally it was a project that sold investment on Kickstarter at the end of 2013 and gathered over $ 150,000 (about 16 million yen) over the target amount of 8000 dollars (about 850,000 yen) in January 2014 However, it was the miniature of the wolf's skull that attracted the most attention at that time. So in addition to seven types of skulls this time, items with cufflinks on wolf skulls were added.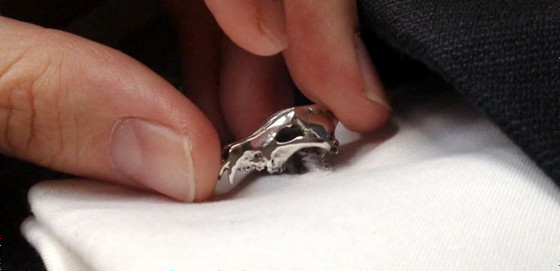 This is a wolf cufflink button.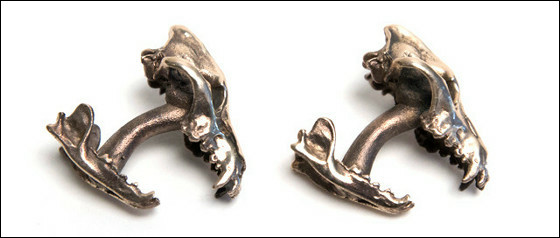 All miniatures can be selected from three finishes of Solid White, Yellow Bronze, Sterling Silver.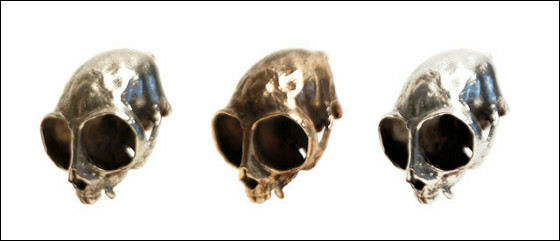 Miniature making begins with 3D scanning of the animal's skull and modeling it with a computer. At this time, the skull is made with a size smaller than the actual size so that it can be used as a collection or jewelry, but since it is done by a computer rather than by a manual work, it is possible to make very fine parts .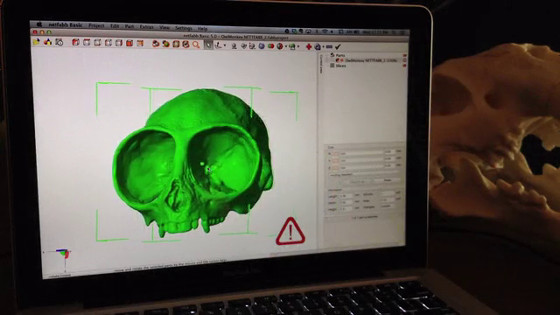 Output is done with a 3D printer.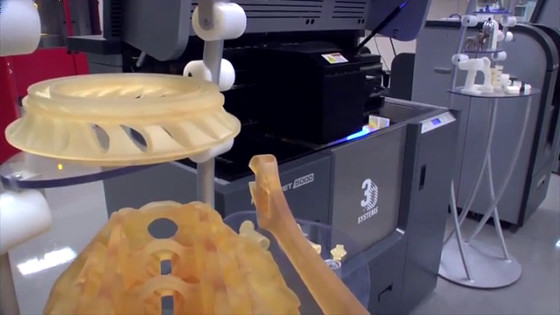 Skull bones made with 3D printers look like this. We will make products as this type,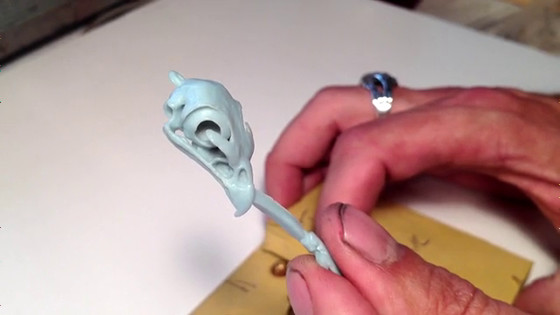 Each skull miniature isLost waxWe will produce it in such a way.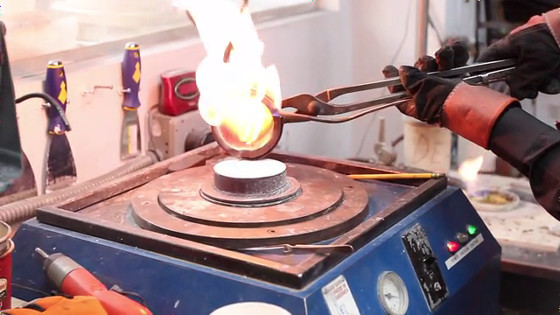 Polish……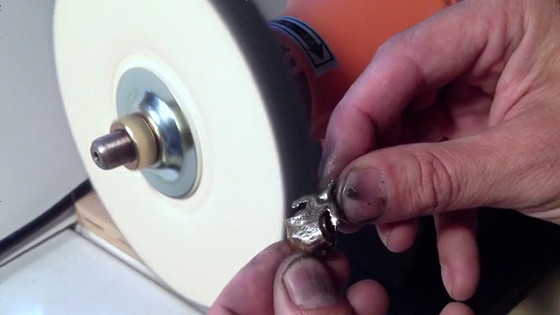 This miniature is completed.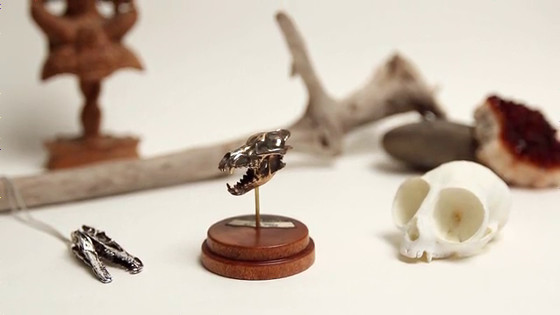 Those who are making Fire & Bone are Jason Bakutis, Chris Boynton, and Matt Kroner. Bakutis isMetropolitan Museum of ArtYaNew York Museum of Modern ArtArtist who is working together.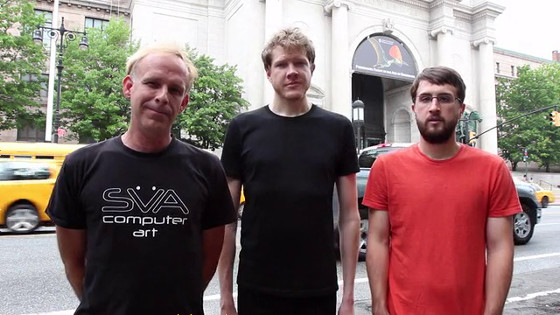 In the previous project we could miniaturize the skull of an unusual creature thanks to the support from the investor, opened the online store, could have the product placed in the famous natural history museum. However, "I'd like to aim at beautiful and high-quality modeling", and in the future I will also concentrate on dinosaurs and accessories for fossil specimens and cufflinks.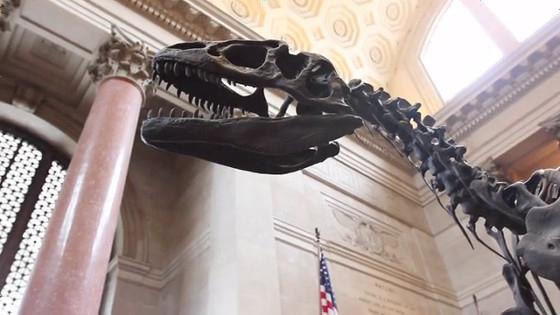 That is why "Calling for funding to scan fossils and specimens of more precious prehistoric living things" was the purpose of launching the project at Kickstarter this time.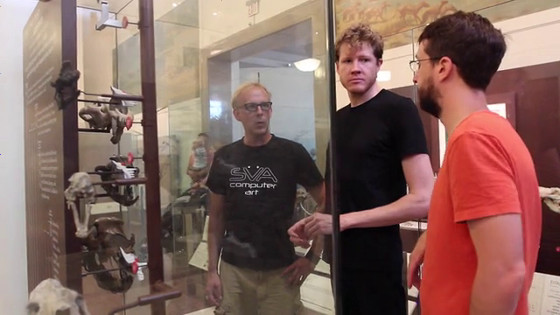 At the moment there are 79 frames remaining with a chain of minority of Jozal with a contribution of 25 dollars (about 2700 yen), and at least 35 dollars (about 3700 yen) to choose one of the 7 types of favorite miniatures If you have a pedestal, you need to invest 40 dollars (about 4300 yen). At this time, the miniature can be chosen from either white bronze or yellow. Two sets of cufflinks with a capital of more than $ 55 (about 5900 yen), 7 sets of miniatures at 220 dollars (about 23,000 yen), 7 dollars (about 27,000 yen) and 7 miniatures + cuffs 2 You can get a set of items. If shipping to the outside of the United States is necessary, please note that extra shipping fee will be added.




The deadline is October 16, 2014.

Fire & Bone 2: Tiny, Digitally Captured, Metal Animal Skulls by Fire & Bone - Kickstarter
https://www.kickstarter.com/projects/fireandbone/fire-and-bone-2-tiny-digitally-captured-metal-anim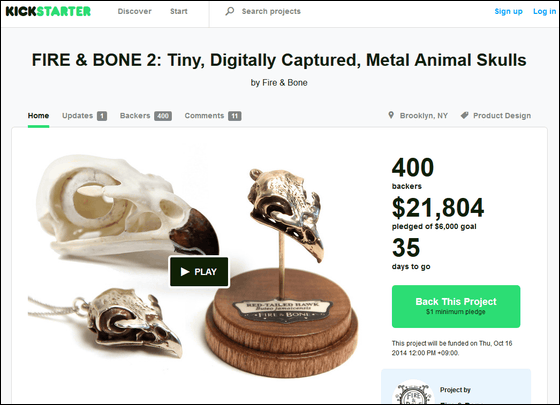 · Continued
"Fire & Bone" which made a metallic and precise miniature by 3D scan of a living skull is like this - GIGAZINE