Lotteria's "Kawagoe chef's Napolitan Burger" is the best-selling limited burger in recent years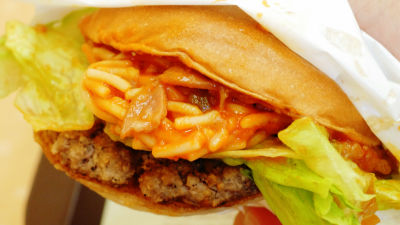 "Lotteria sold in July"Kawagoe chef's exquisite hamburger (Bagna cauda sauce of summer vegetables)Following "September 8 (Monday) as the second bullet"Kawagoe 's chef' s Napolitan Burger (TATSUYA KAWAGOE tool a lot of sauces)"Was released. Lotteria uses the Napolitan in 2013 "Naples Pin BurgerSince I had released a hamburger called "Kawagoe chef, I went to eat what kind of difference will come out by joining the Kawagoe chef.

~ Kawagoe Tatsuya The birth of the second product in 2014 by Chef Produce! ~ "Kawagoe chef 's Napolitan Burger (TATSUYA KAWAGOE instrument donkey sauce)" released nationwide from Monday, September 8, 2014!
https://www.lotteria.jp/news_release/2014/news08210001.html

Arrived at Lotteria.



Appeal the new product with photos of the Kawagoe chef.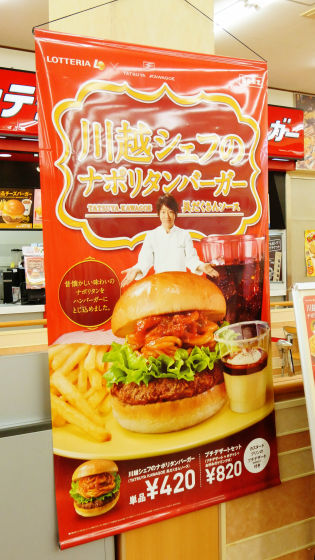 Go to the checkout at once.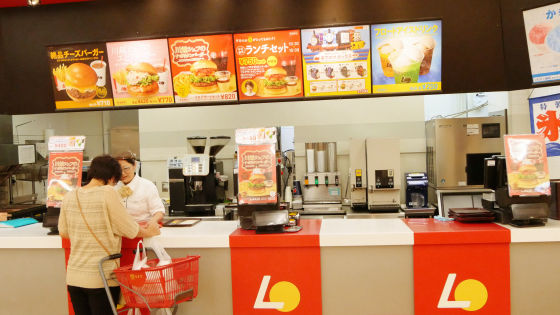 This time I ordered "Petite Desert Set (tax included 820 yen)" with mini dessert. If it is a lunch time on weekdays you can order at 750 yen including tax.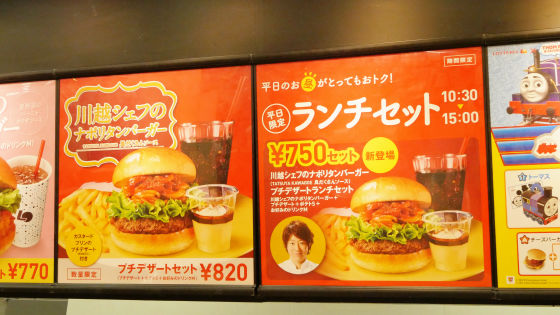 I waited about 5 minutes and I got the menu.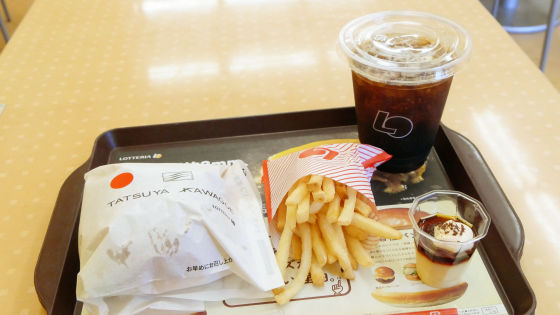 Kawagoe chef's Napolitan Burger is like the exquisite hamburger of the last Kawagoe chefTatsuya KawagoeThe logo mark is included.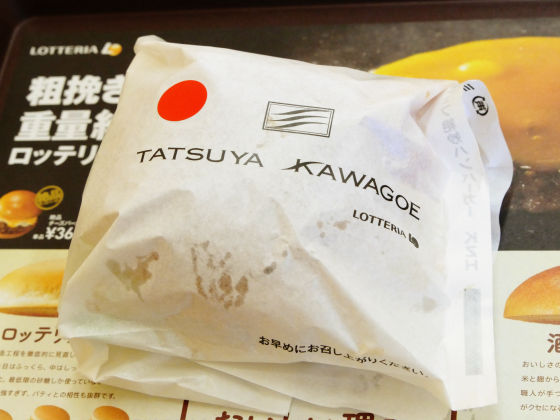 I took it out of the package and already had the Napolitan protruding. The buns are exquisite cheeseburger as well as alcoholic buns.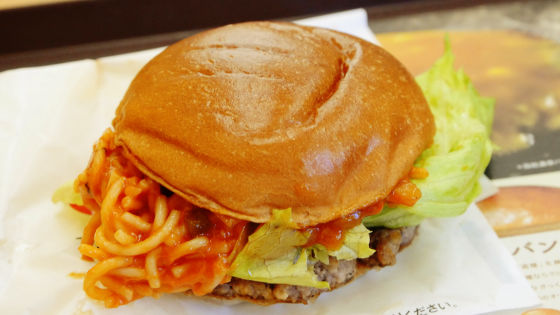 Taking the upper buns look like this.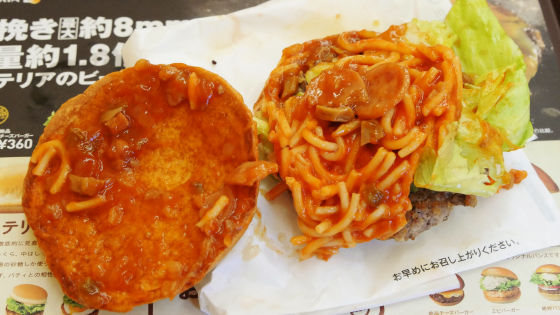 Napolitan contained winkers, mushrooms and so on. Impression that the scent of tomato is much better than Napoli Pin - Burger.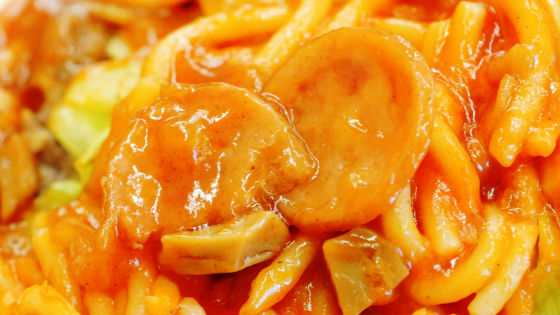 Below Napolitan you can see the patties hinted at lettuce, Tartar de Buff in France.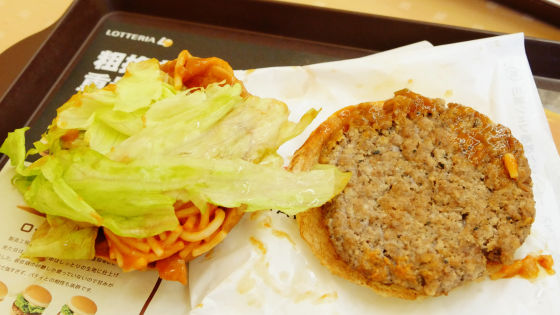 Patty uses coarse ground beef and can also confirm the grain of black pepper.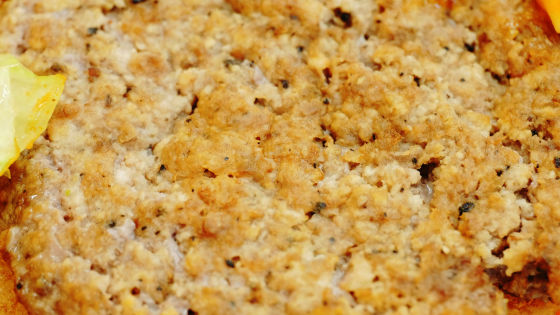 It's a hamburger so I just hang on like this, but I feel a bit hard to hold.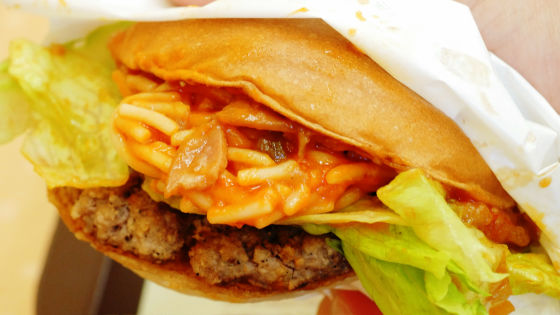 Including in the mouth is the impression that the taste of vegetables such as Napolitan sourness · mushrooms and patties combine in the mouth, close to the meat sauce of plenty of beef taste rather than Napolitan. The finish with well-balanced compatibility with lettuce, pungent taste of patty black pepper was a good accent.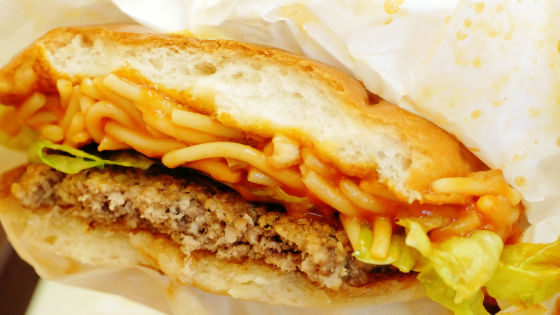 The texture of Napolitan spaghetti was too soft to think so good, but as for seasoning only the Italian specialist Kawagoe chef produces it, there is nothing compared to the former "Napoli Pinelberger" The scent and taste of tomatoes It was a finish that felt firmly. It is a slightly higher hamburger, which is 420 yen for a single item, but it is a convincing quality.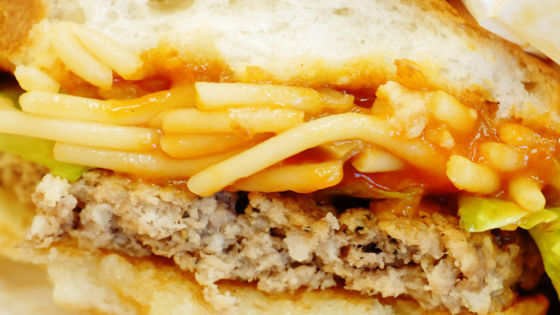 The tomato sauce protrudes from the hamburger and it gets wet tissue so it gets hands and mouth, so it looks good.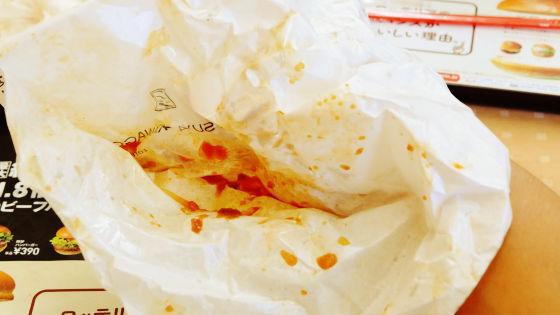 I will also taste the set of potato · drink · mini dessert.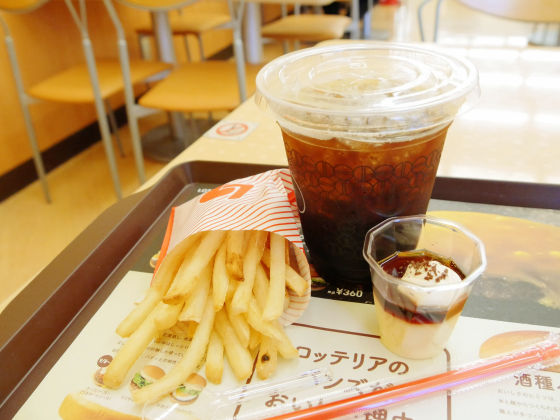 Potatoes are fried so it is hokke.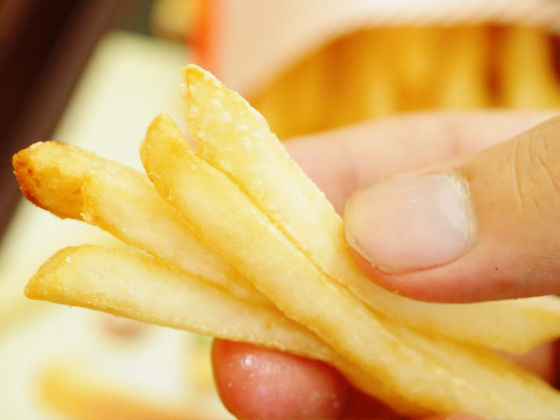 The drink asked for ice coffee, but it was a safe taste without habit.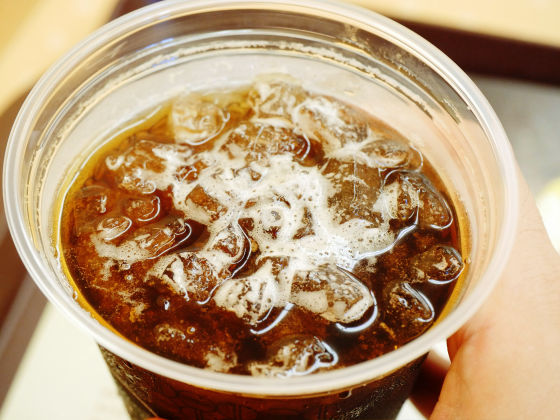 Mini desert "custard pudding petit desert (black pepper served)" is in a small cup.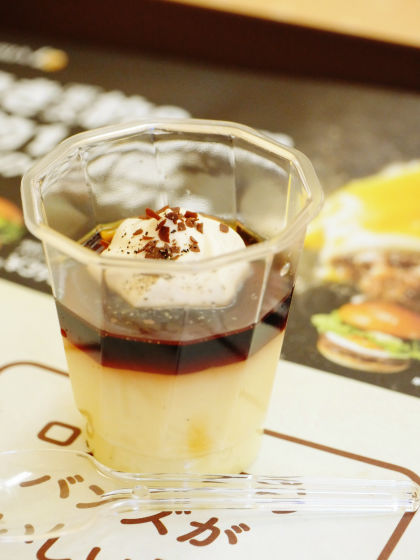 Black pepper, chocolate, cream, sauce is on the top.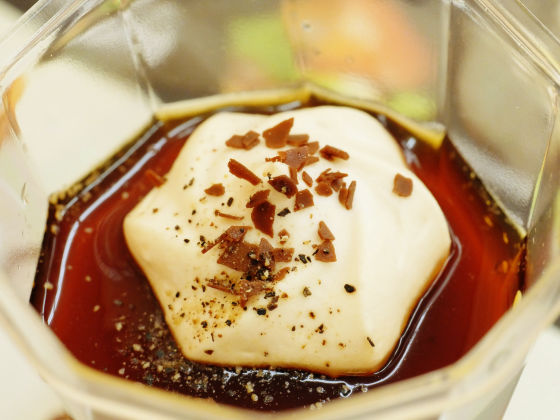 Although the purine has hardly felt the fragrance and pungentness of black pepper which is urine, it feels the velvety scent and bitter taste of chocolate with a smooth texture, and it can be said that it is a high quality custard pudding in the fast food chain .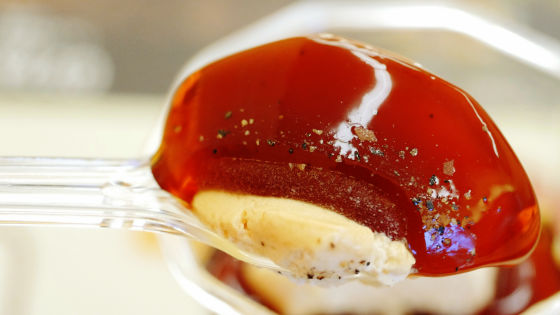 The Kawagoe chef's Napolitan Burger and Mini Dessert Set are both sold until late September.