The possibility of hacking an airplane via in-flight Wi-Fi is revealed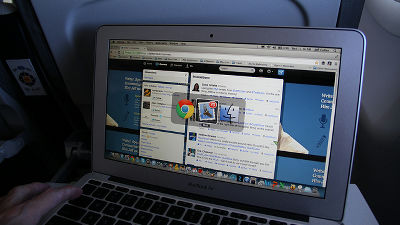 ByJeff Cutler

Offered by JALJAL SKY Wi-FiOr ANA'sANA Wi-Fi ServiceMany people appealed certain problems such as "Airplane in-flight Wi-Fi connection service started," but conveniently it "convenient to work even during flight", on the other hand, In fact, the problem which can lead to a more serious accident is revealed. According to a verification conducted by a hacker, the existence of a security hole that enables us to take over a navigation system (navigation system) involved in maneuvering an airplane by entering the aircraft system through in-flight Wi-Fi and a safety-related system has been found out did.

Hacker says to show passenger jets at risk of cyber attack | Reuters
http://www.reuters.com/article/2014/08/04/us-cybersecurity-hackers-airplanes-idUSKBN0G40WQ20140804

Hacker Says He Can Break Into Flight Wi-Fi: All Tech Considered: NPR
http://www.npr.org/blogs/alltechconsidered/2014/08/04/337794061/hacker-says-he-can-break-into-airplane-systems-using-in-flight-wi-fi

The reason for clarifying this problem is that,IOActiveMr. Ruben Santa Marta, a consultant specializing in cyber security. He announced that he discovered how to hack the communication system with artificial satellite by using in-flight Wi-Fi and in-flight entertainment equipment installed in the airplane.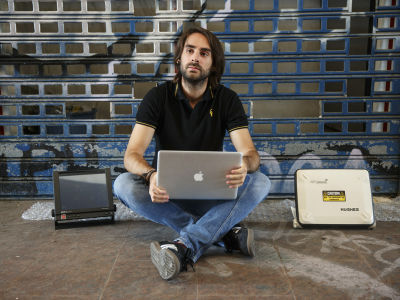 Cobham, Harris, Hughes Network Systems, Iridium Communications, which manufactures equipment for in-flight systems, andJRC Japan RadioMr. Santa Marta who successfully verified the equipment of the reverse engineering method, and succumbed to exploit the vulnerability, said that the system installed in the airplane is "in a very open state" and the security level is low I will point out.

According to Santa Marta, the problem common to the devices of the above five companies is that information for login authenticationHard codingDoing things. It is thought that service personnel at each company are logging in with a common ID and password to improve convenience but it is supposed to be able to take over the system by rewriting the firmware through this security hole I will.

Cobham spokesperson commented Reuters, "It is impossible to hack via Wi-Fi because it is necessary to physically connect in order to break into our equipment." Also, JRC Japan Radio refrains from commenting on the grounds that "such information is not open to the public". Furthermore, each remaining company also announces a comment to the effect that "I do not think that it will lead to major problems".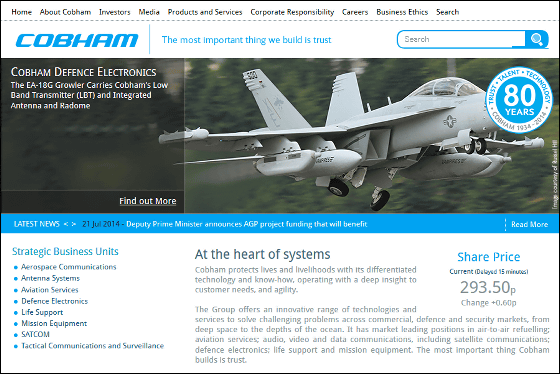 Since this verification was not carried out using actual passenger aircraft but was carried out at the research facility owned by IOActive Corporation, Mr. Santa Marta also said "It is difficult to carry out with the actual aircraft" I am talking. Mr. Santa Marta held this result in August 2014Black Hat USA 2014Presented in the lecture. Although the specific details are not clarified, the objective of the presentation was to "notify the stakeholders of the current state of the problem and take measures".

Equipment of each company has been introduced in a wide range of fields including commercial aircraft, ships and military equipment. Black Hat's judge commissioner Vincenzo Isozzo said, "I do not know if I can attack the security hall by hitting this airplane as a practical matter," he says, "I do not know if it's the point of the problem, The vulnerability discovered by Mr. Santa Marta is that it is caused by the fundamental matters that manufacturers must already recognize, "commenting on its significance.