I went to an event sponsored by the World Soshin Association that uses bamboo that is 30 meters long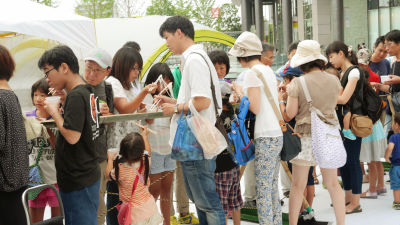 Although shedding is a fun event, long bamboo and lots of somen are needed, so it is difficult to organize as long as a large number of people can not be gathered. Founded in 2012 to disseminate sushimen to the world "The World Sorryin Association"On August 13th (Wednesday) and 14th (Thursday) we are doing a huge sashimi event with a length of 30m at Granfront Osaka. This time I enjoyed somen with three types of juice, and if I shop at the target shops in the Grand Front Osaka Urankida Square, it was an event that I could participate for free, so I went there at once.

"I LOVE no sorrowful! "
http://blog.nagashisoumen.com/

Arrived at Grande Front Osaka.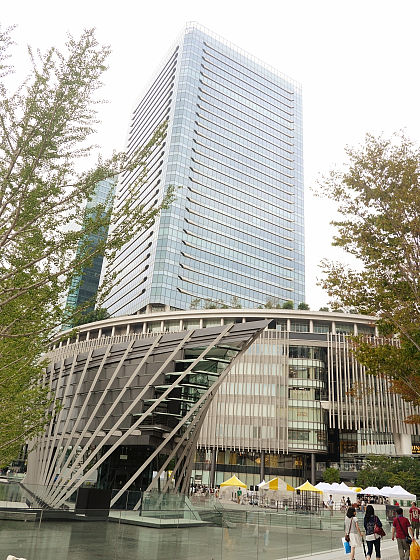 When I visited around 14 o'clock, the snowmobile had already been preparing at the Umekita Square.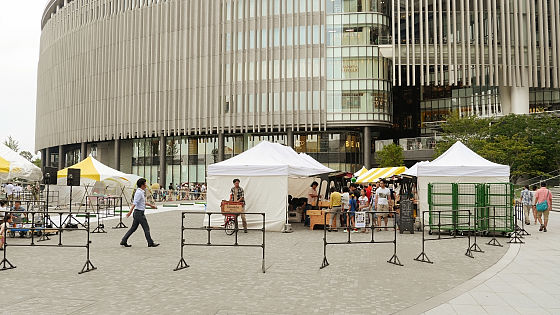 Bamboo with a total length of 30 m is prepared.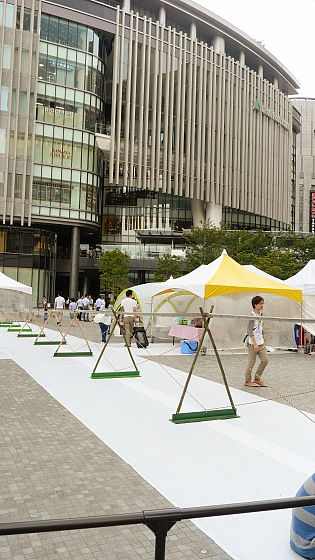 The staff fixed the appliances.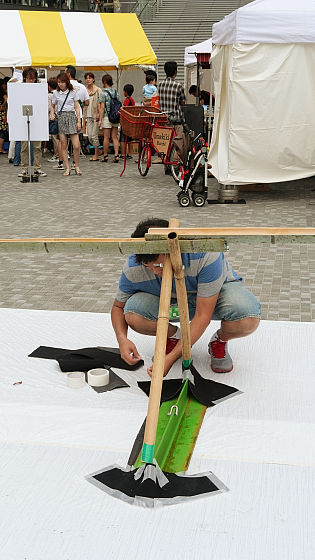 People wearing polo shirts of the World Soshimin Association were busy moving about.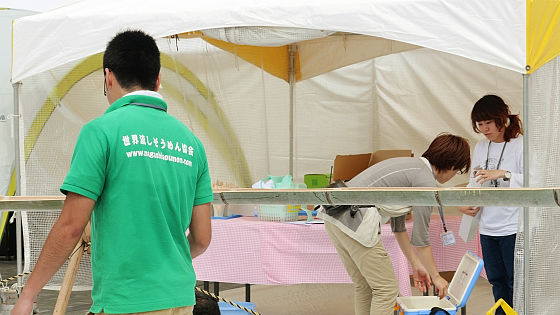 In order to participate in the event, you have to get a participation ticket side by side in the line, so we line up in the row.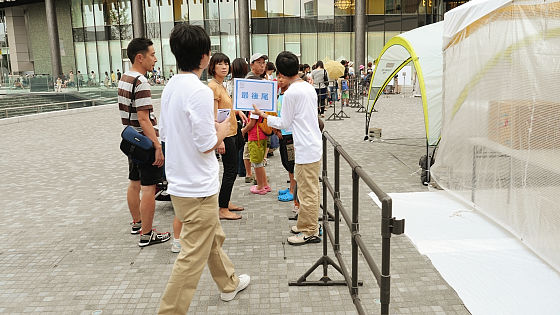 Although I visited around 14 o'clock, unfortunately the numbered tickets at 15 o'clock have reached the planned number of 100. Somen noodles are done five times from 15 o'clock, 16 o'clock, 17 o'clock, 18 o'clock, 19 o'clock, and numbered tickets are distributed one hour before the start time.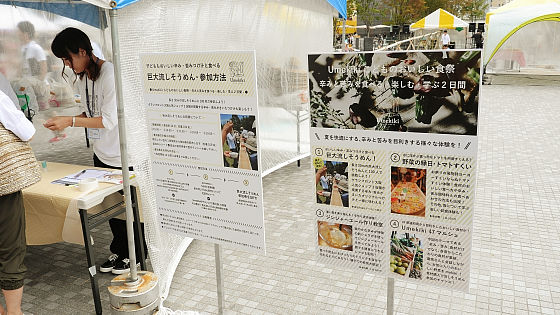 In order to participate in sinkimen, we eat at the target shop and we need a receipt for the store, so one of the target restaurantsGARB MONAQUEI will receive a receipt at the same time and wait to start distributing the numbered tickets of the 16 th time round.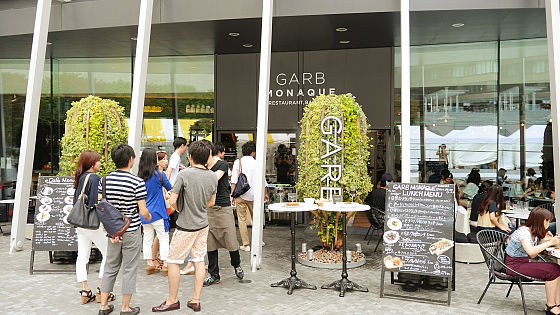 After 1 hour, I got a numbered ticket of 16 o'clock times. It was an atmosphere that I could get tickets if I put them side by side about 20 minutes before distributing tickets.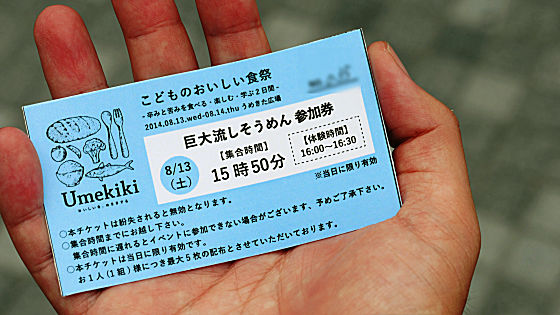 After a while, people gathered at 15 o'clock shedding bean paste.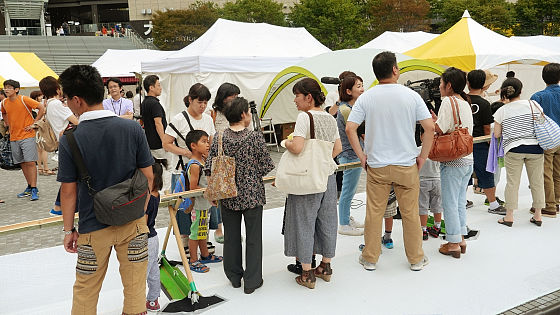 A few staff of the TV. It seems to be a high-profile event.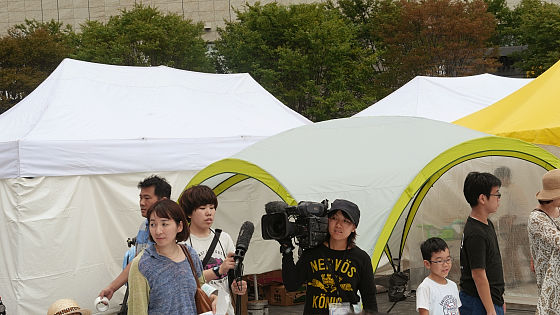 There were plenty of bottles filled with water.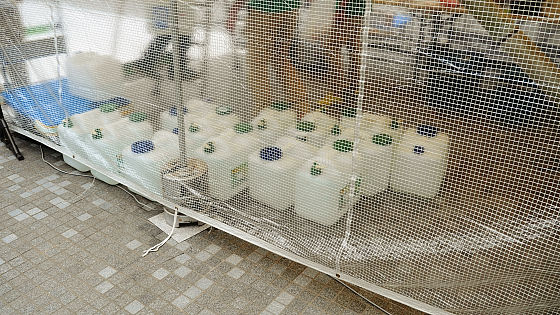 Instead of using hoses, staff were sipping water from the bottle. I am testing before shedding somen.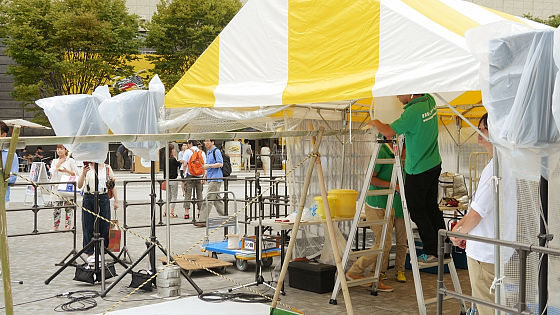 The somen finally started running.



Customers are grabbing flowing somen with chopsticks. Somen soup used this time isRunning water noodlesIt is said that.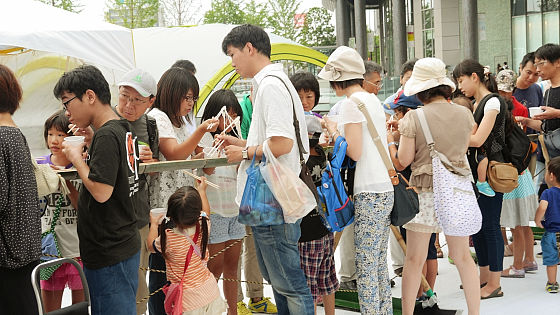 Because it is hot in the open air, straw hats were also rented out to applicants.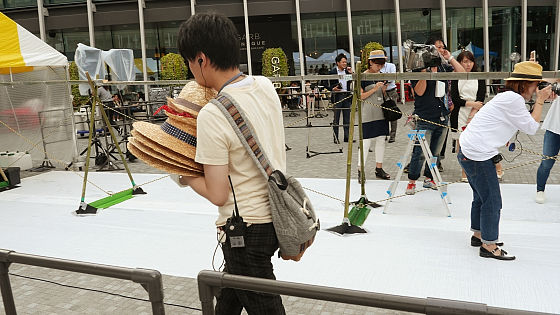 Many customers wore a straw hat.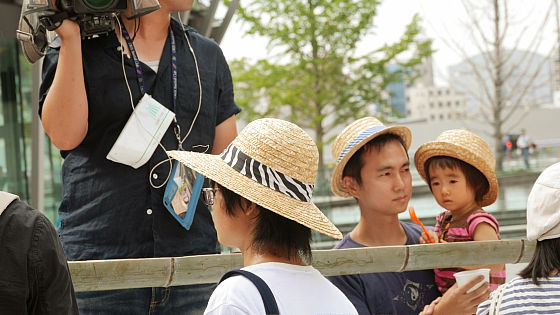 Staff shed dripping somen is kind of fun.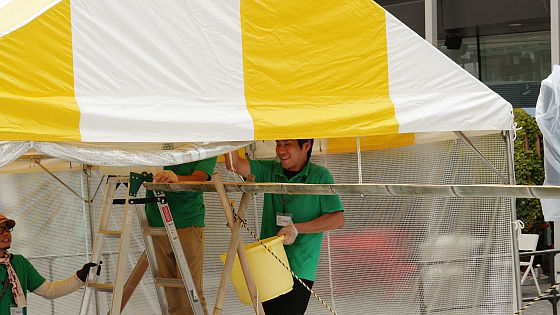 Because I do not have a numbered ticket at 15 o'clock, I could not enter the row of sorrowful soap, but I enjoyed sorrow noodle, mainly for children.

You can check the flow of sorrowful noodles from the following movies.

Granfront Osaka I tried participating in sorry noodle at Umkida Square - YouTube


About 40 minutes in a while, customers arrived at 15 o'clock in the afternoon.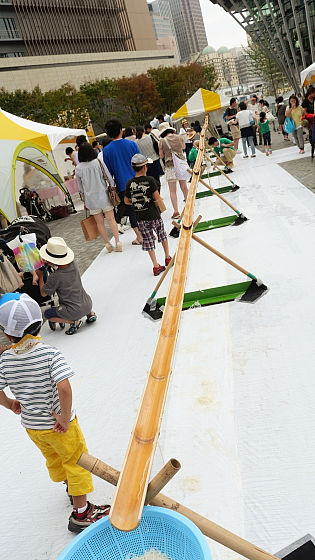 Sorry poisoning is not all scooped, it seems that a considerable amount of loss will come out.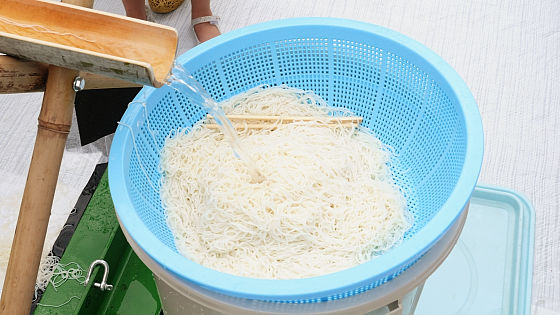 After a while, entrance of a person holding a numbered ticket at 16 o'clock began.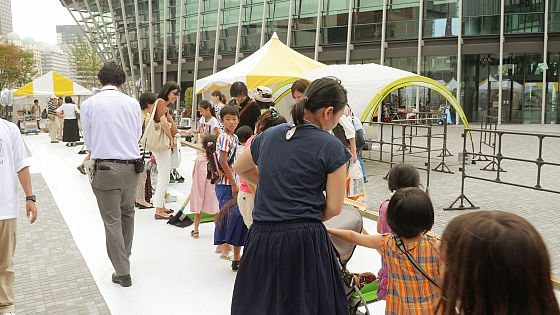 Customers began to gather at both ends of bamboo.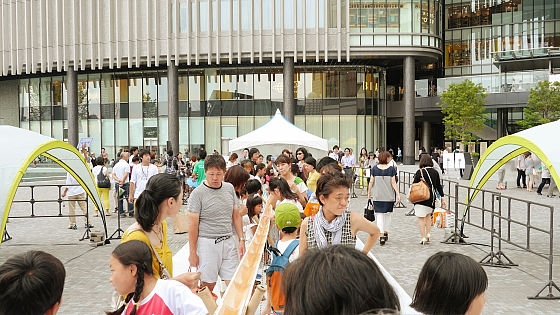 First of all the water is washed away ......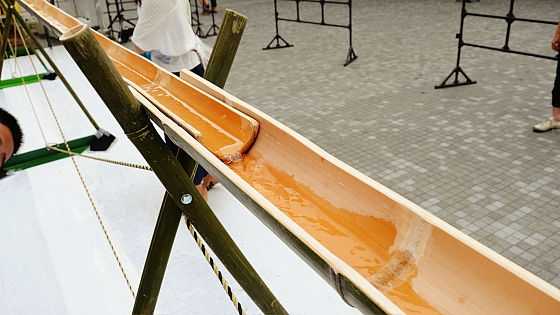 The staff will do an easy cleaning.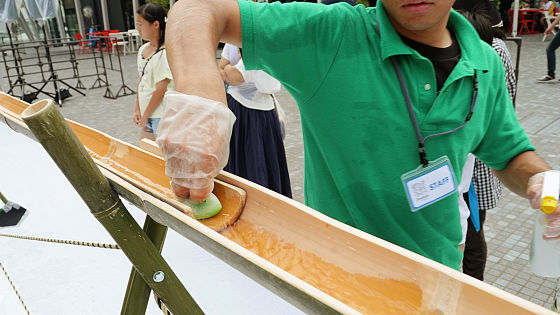 The bamboo that I use is real, not apparently plastic.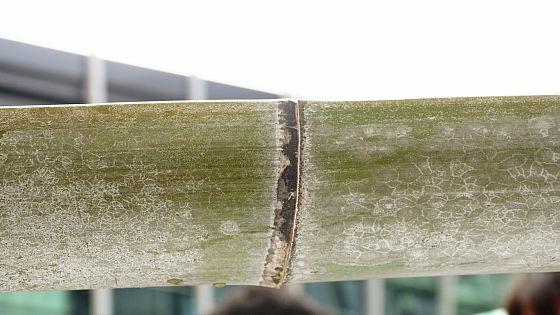 Prepare the flow of water again.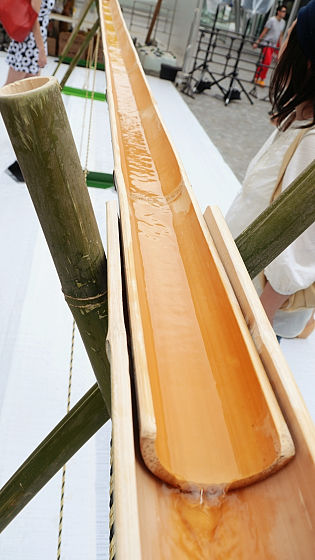 Receive the soup of the somen in a tent, and once you eat it, exchange it for the next morning soup.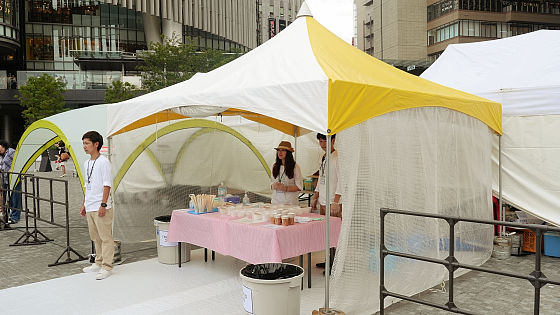 Quite a lot of tsui juice was prepared.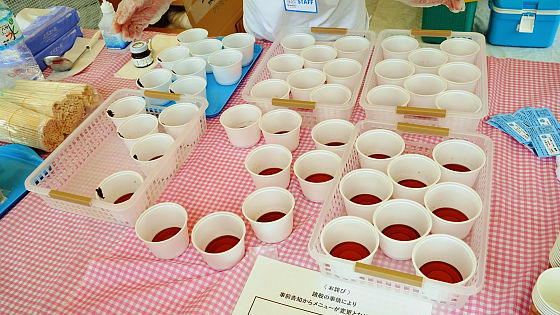 The first timeChaya(Kayano 's) Tsukushi juice. A pungent shrimp season comes along.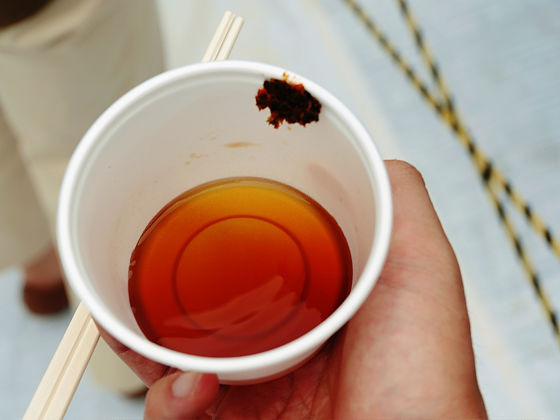 The customer prepared the miso soup.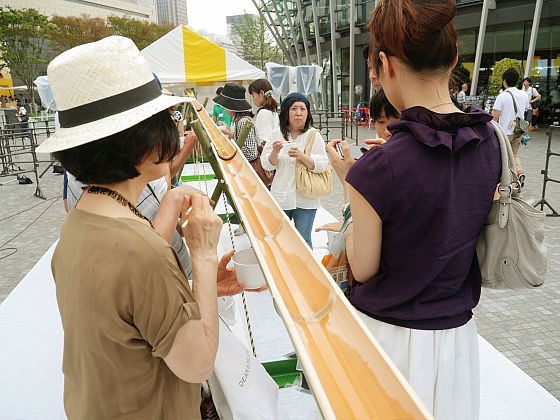 Somen began to flow.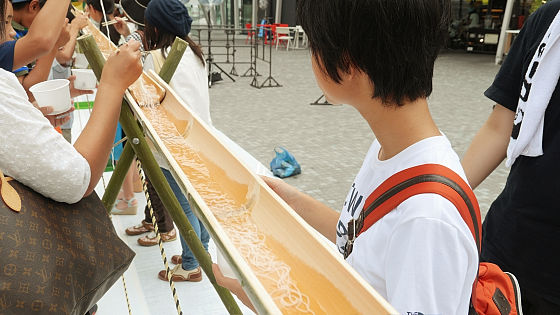 The speed at which somen is flowing is quite early.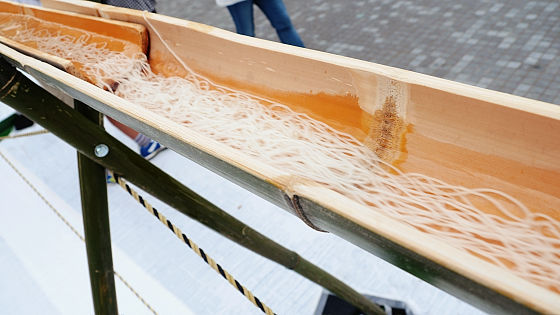 You can check the appearance of somen who flows with Swiss I on bamboo in the following movie.

Granfront Osaka Beautiful flowing stream at Umkida Square flowing - YouTube


Get a flowing somen. First of all I will eat it without mixing the Shi Shishi seasoning.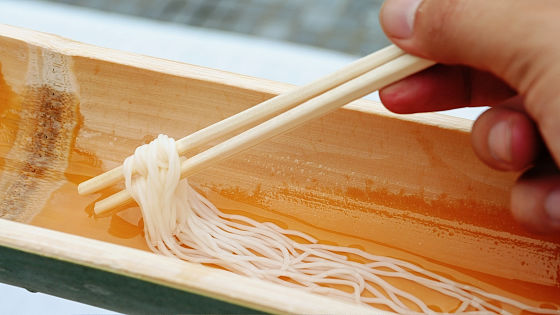 Somen is firmly chilled, Good throat is also good. Tsuyu juice is a versatile soup that can be used for simmered dishes, so it was a Kyushu-like flavor that was somewhat sweet.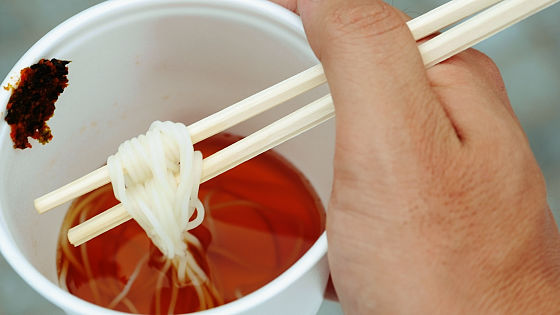 Peppers' seasoning has a strong scent of peppermint, you can enjoy a bit different taste with pungent taste.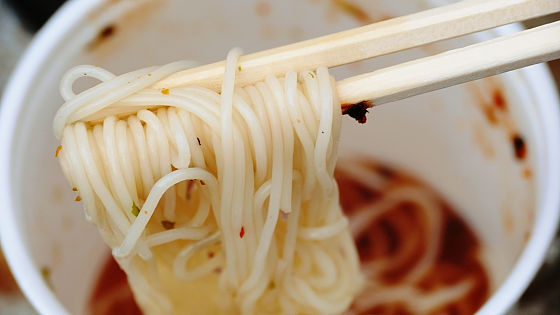 Replace the juice at once in about 5 minutes. Substantially different kindDEAN & DELUCAOf "Salami and Trevis Vishisoise" Tsuyu juice.TrevisIt is purple cabbage and salami is also included.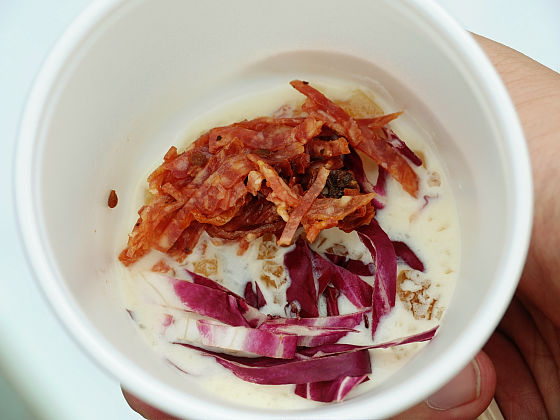 I will grab the sorghum flowing on the bamboo with chopsticks and eat it.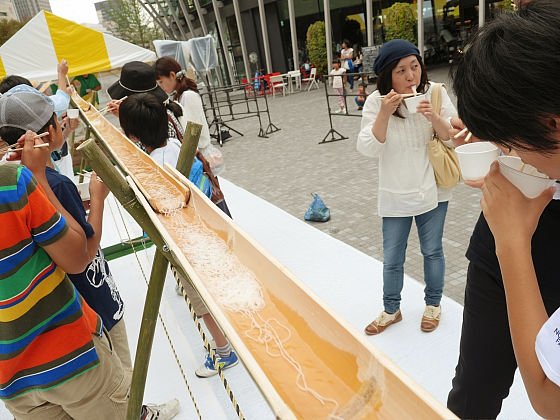 Vishisoad has the taste of potatoes firmly, it has solid beans because it contains beef consomme. As I saw it was pretty Western style taste, so salami was also included so I was able to eat it with a sense close to pasta. Trevis has a bitter bitterness and adds an accent.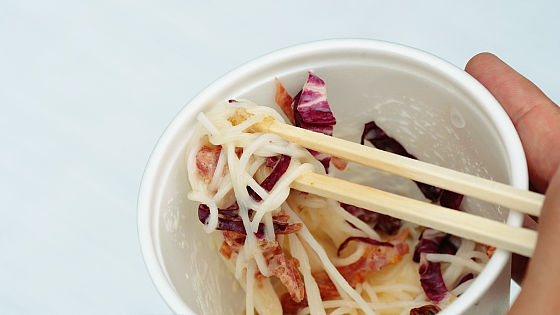 Somen is steadily running ... ...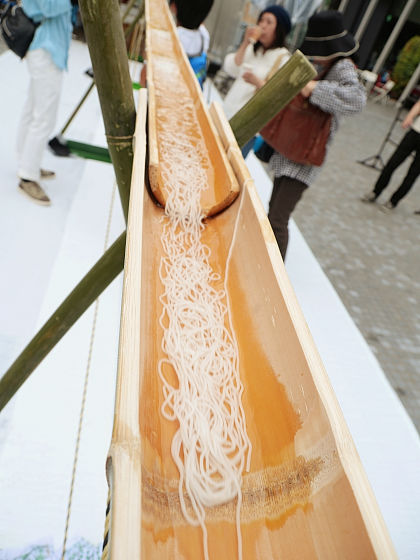 Sometimes it has stopped flowing occasionally.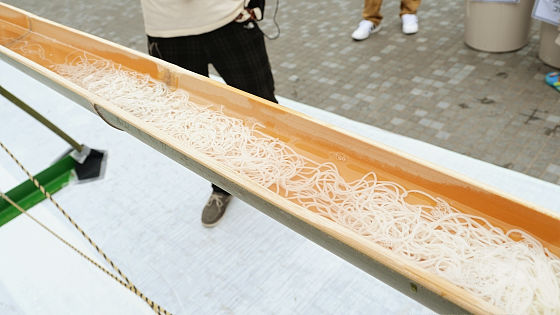 After that, another kind of "Bacon and clams Bouilla base"Crepere Le Bourg-NoizettOf things.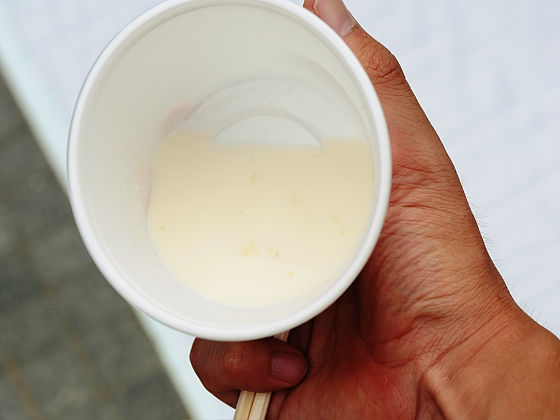 This feeling is close to the feeling of pasta as well as before, but although it is cold, it seems that the umami taste is firm and rich in milk, the taste of garlic adds an accent. Somen is a thin noodle so it is often used for cold pastaCapelliniIt seems to be said that you can say that you can eat with a sense close to.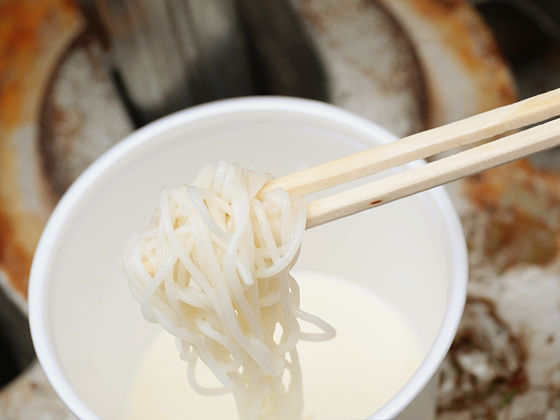 Somen no longer exists, and finish of sorrow of the 16 th time has ended. The parents and their guests showed between 60% and 70%.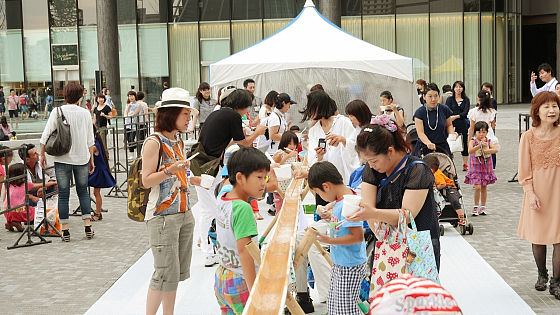 The World Soshimin Kyokai is doing sorrow noodles in shopping malls etc. mainly in Kansai.Sorry for bad business tripAlso, as it is done, it may be ants to have them come when planning an event.