While enjoying local cuisine including Akita specialty Inaniya Udon noodle comparison, I went to see the local character event "Joi Rock Festival 2014"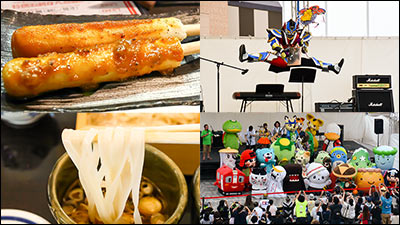 The local character participates in various local events and carries out activities to appeal his own local, but as deep as the interaction between the characters is deep, you can see the fun stage with breath. "Events held at Fukuchiyama in Kyoto"Gathered in Akita this time, I summarized the appearance of the local character event" Yogi Rock Festival 2014 "held at Nakaichi Festival 2.

Nakaiichi Festival 2
http://akita-nakaichi.com/fes/

The location is 4-3 "Nakaichi Area" 1 - chome Nakadori Akita - shi, Akita Prefecture.


To the arcade heading from the Akita station to the venue, there will be "Fishing light festivalThere was a lamp light used in.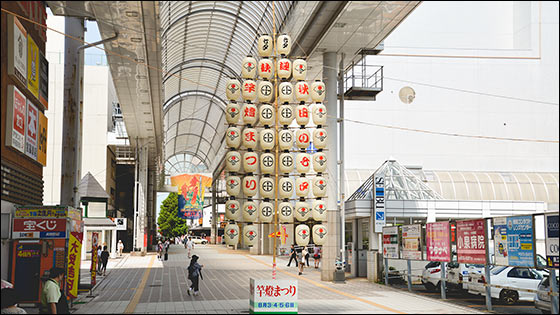 At the entrance of the venue, there is a stone statue of the mascot character "Yujiro" of "Area Nakaichi".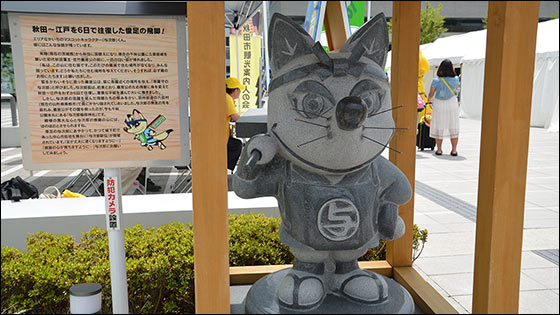 It is like this when you put on costume. This event was held as a 2-year old birthday event by Yojiro.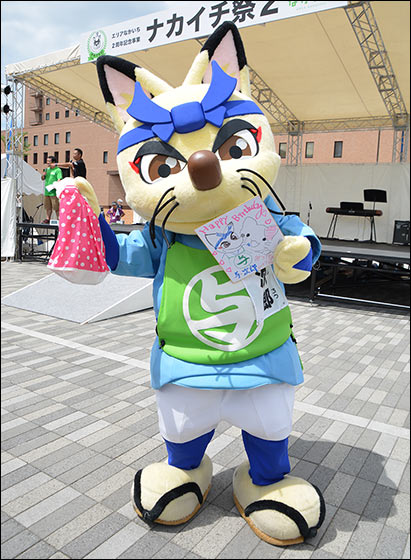 The characters gathered at the stage and the opening ceremony began.Kapal(Shiki City Sports Culture Promotion Public Corporation of the Public Interest Foundation) visits the audience at the auditorium.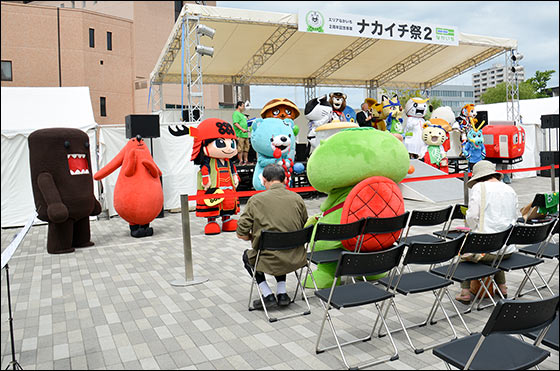 ModeratorYaponssky Kobayashi paintingMr.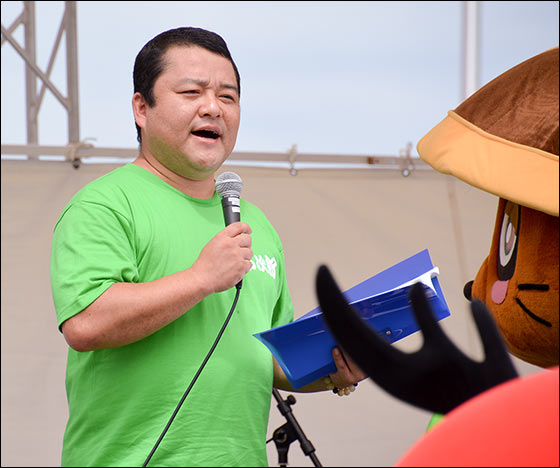 As a moderator's assistant(Company) Japan Character AssociationArakawa representative director is participating.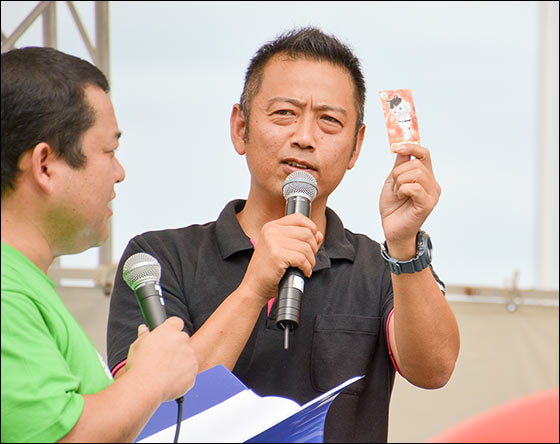 FurthermoreYuffy (Yura Terajima)It also said that the stage of the principal will also be held.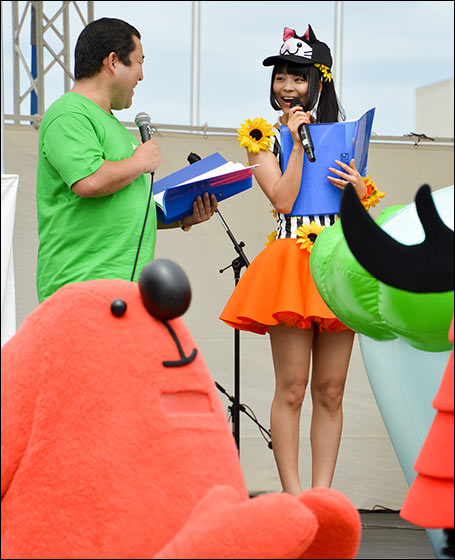 Chibi goya(Fukuchiyama city, Kyoto Prefecture) sings a festive song for "Yujiro", "Happy Birthday, To You".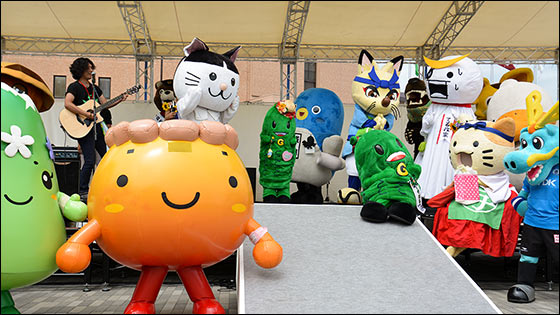 The opening ceremony is over, the characters to action that they are intrigued, Kapal took out the cucumbers ... ...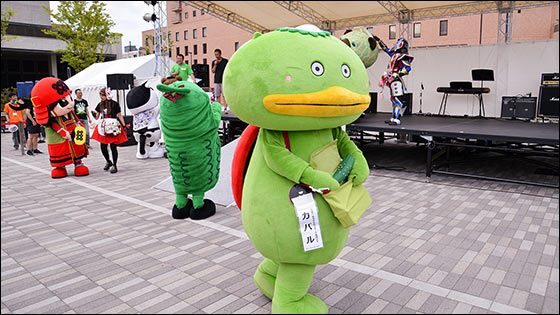 Scop warrior Jami Serion(Yuzawa City, Akita Prefecture) behave like cucumbers.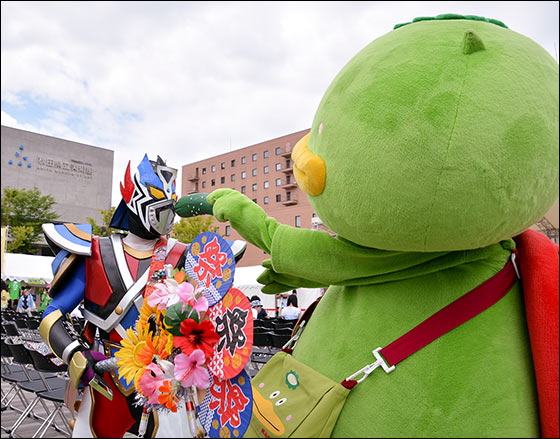 Yaponssky Kobayashi Paintsu is busy moderating,Mr. Goya(Fukuchiyama city, Kyoto Prefecture) is relaxing.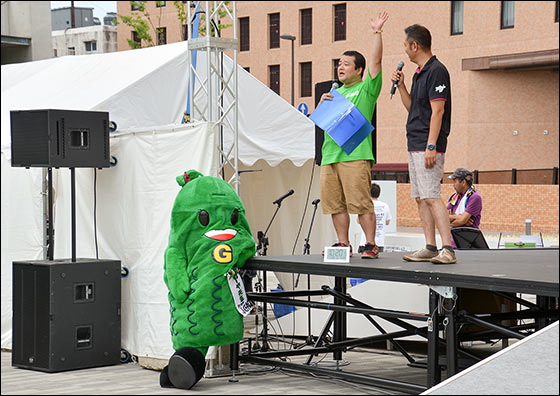 It is an interesting part of the local character event that you can see a breath-taking interaction with MC, such as putting a thrash into Mr. Goya who rolls around.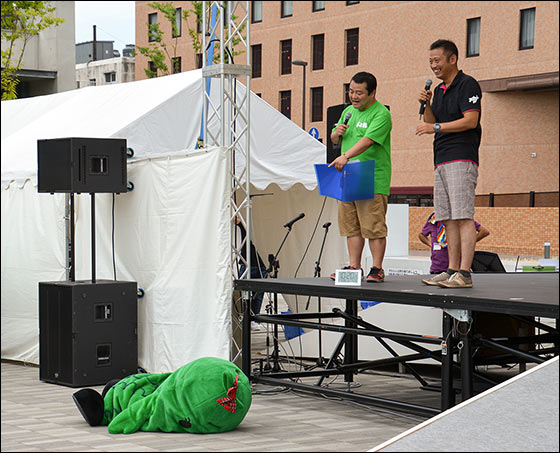 Mike(Hirakata City Osaka Prefecture, Osaka Prefecture) is wearing a costume in the forest style where the mark of Yojiro is written.



On stage the live performance of Yufui began.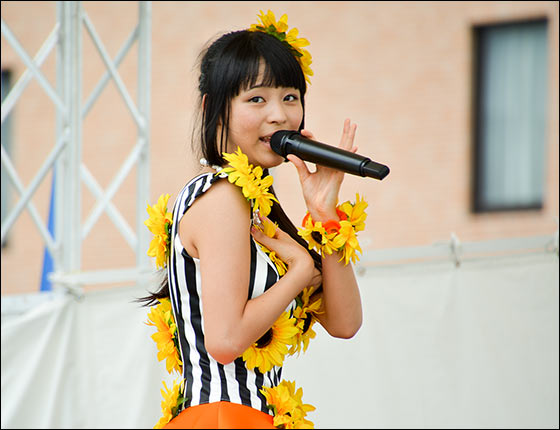 Beat(Narita city, Chiba prefecture) is a music video "# Yu FurigoThere are also rims such as participating in "I rush to cheer and dance together.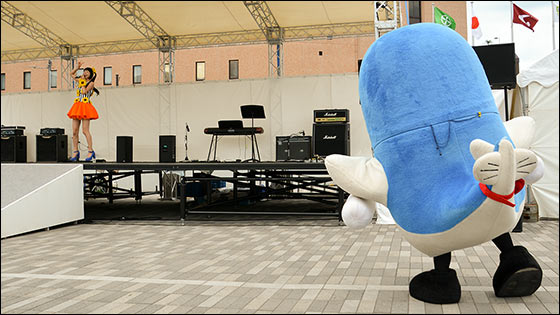 Beyond that,Sombare(Hacienda International Limited Company Hokkaido Otaru City) wields the internal organs and is noticed.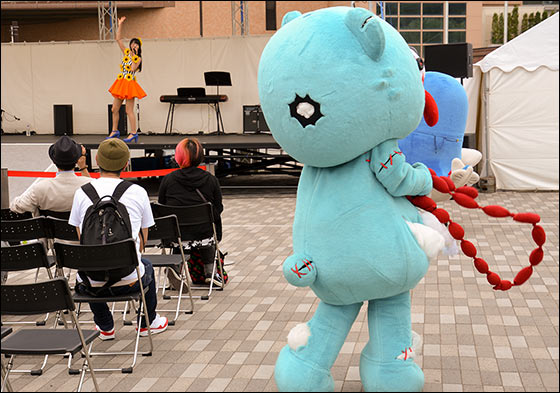 Nyazyrow(Akita prefecture napperpage) is similar to Kosu, Yufufui which was local with the local people.



Kota's kotaro(Sumida Ward Tokyo Sumida - ku, Kita - Tokuma river) also appears and dances together, but the head is too big to see the Yuki who is dancing on the stage.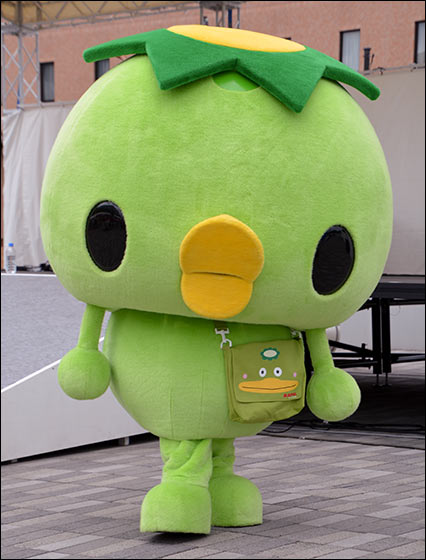 Fallen Warrior(Osaki shi Iwadeama Miyagi prefecture) sits on a chair and watches live.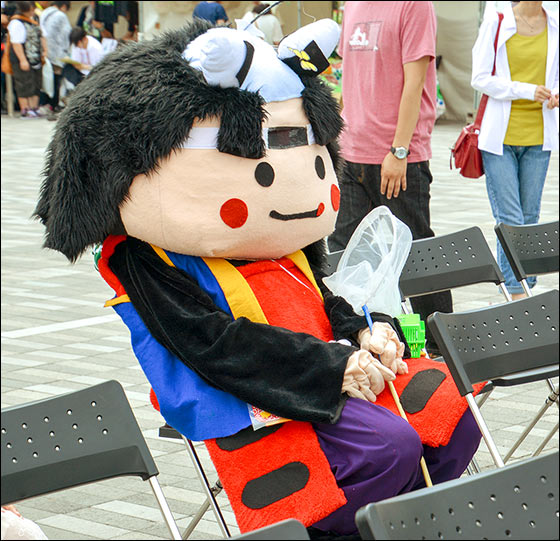 When I look around the product booth, I can print a picture on a nail with a printer "Auto nails"Discover the corner where you can nail art of your local character.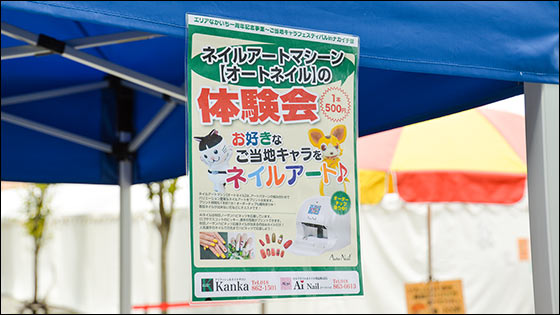 Fix your finger and set the place to print, you are ready.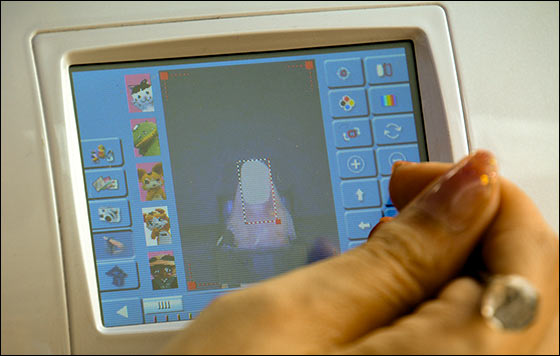 Headers of the printer moved back and forth to the left and right above the nails, and paintings gradually came up.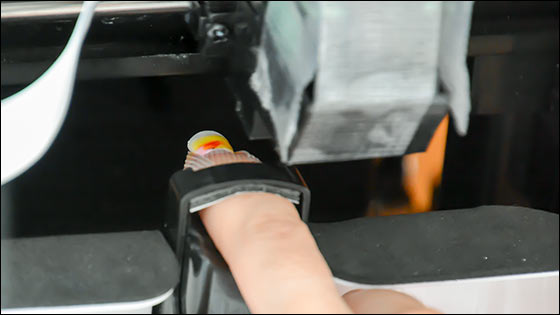 If it is hand-painted, troublesome work is finished as soon as it is a printer.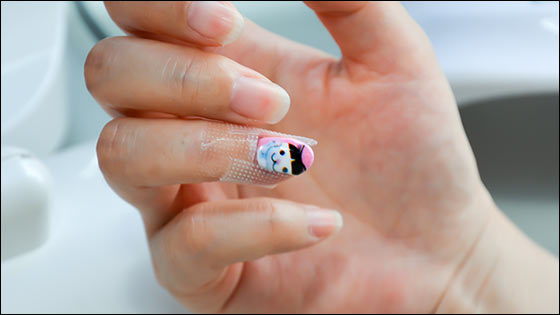 Designs for all of the characters participating on this day were prepared.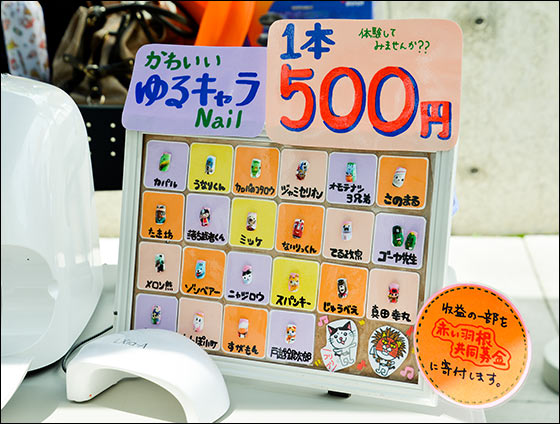 In the stage you are here in Akita's local idol group "Pramo (Plastic model)'S live has begun.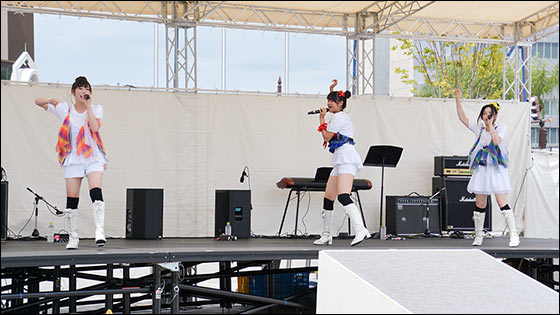 Children also participated from the middle and excited together.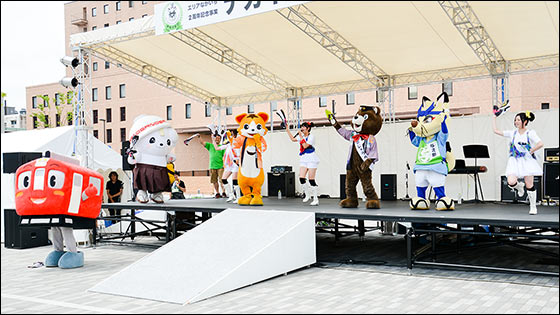 Tomomi Yanagira says that the event of this day is "I want to make it an event like an outdoor music festival"Akita City Nekoyanagi Design OfficeIt is done in the planning by the local staff centering around the center.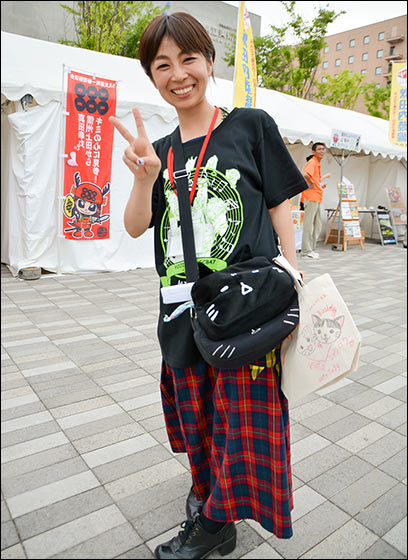 There was also a DJ booth. Nyaziroo DJ appeared.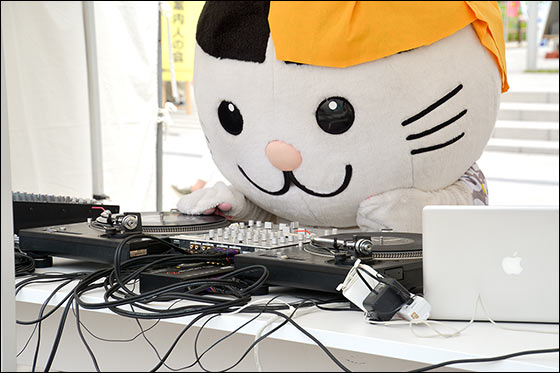 Looking at the retail booths we have a long line, but this is not the local character's booth.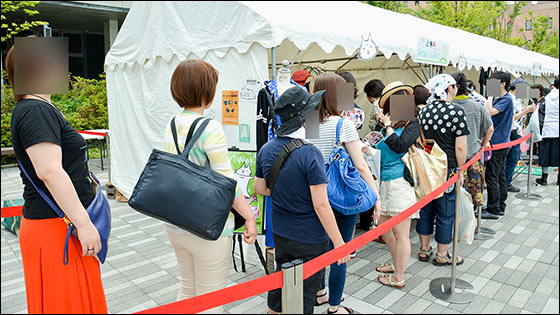 Designer MINT (MINT NeKO) It was a booth.Funassyi(Funabashi City, Chiba Prefecture) collaboration andGolden BomberThe collaboration with Atsushi Hiroyuki Square Hiroshi Nogi "Neko Jiro" and so on, I like the cat like Yanagi Tomomi san called for this event and I am participating.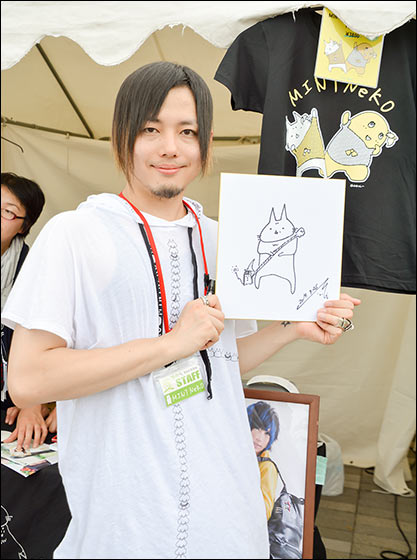 In the stage, introductions of characters and commemorative photography are being done ... ...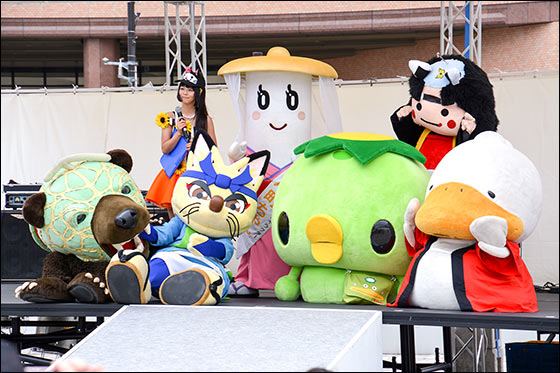 By saying "Let's make interesting memorial photographs", let's arrange the characters verticallyEXILEI was mimicking the swing of.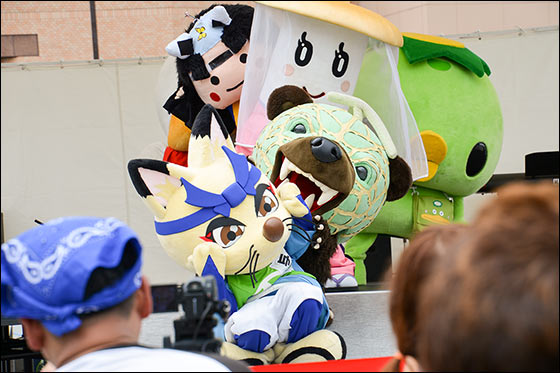 At the end of the stage the contact with the fans starts at the venue. Of this dayMelon Bear(Yubari city in Hokkaido) was a melon bear of early version gentle face.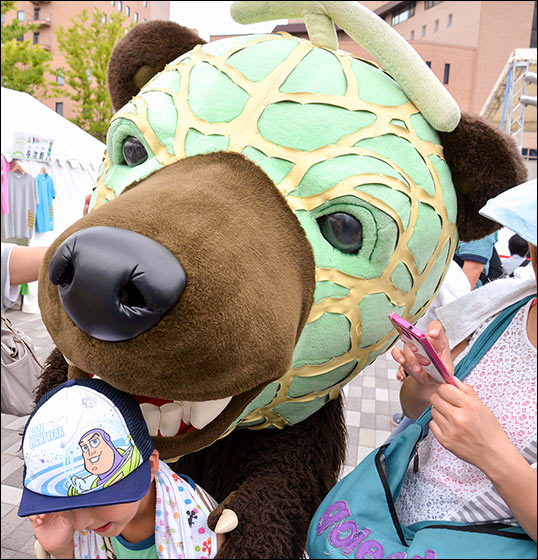 As lunch came near here, Akita specialty稲 玉 UdonWhen it came down to the shop of the store, there was a product called taste comparison of raw noodles and dried noodles so I ordered it.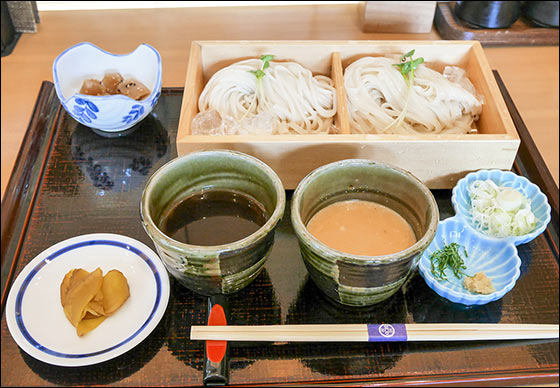 This is raw noodles. The cross section is round and thin udon and there is stiffness.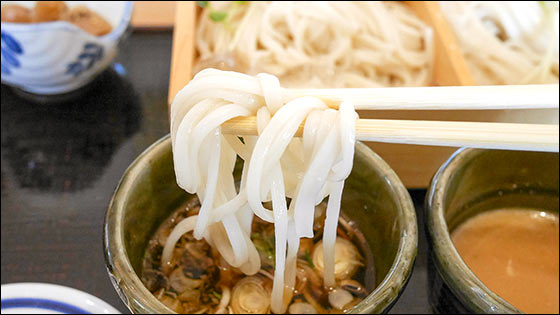 This raw noodle is thinly stretched and dried, which becomes dry noodles. The dry noodle feels light and has a thin, flat cross section and has it with chopsticks. Although Kosi does not exist, it is easy to eat, and the amount is likely to get much more.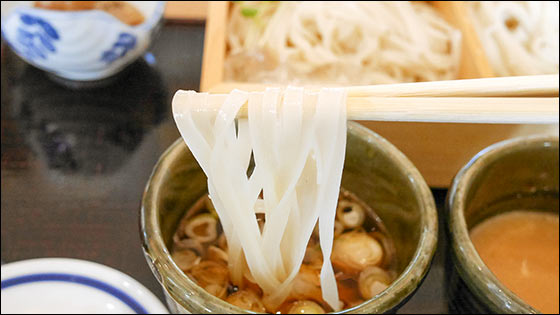 There are few shops offering raw noodles. It was a valuable experience unique to local people.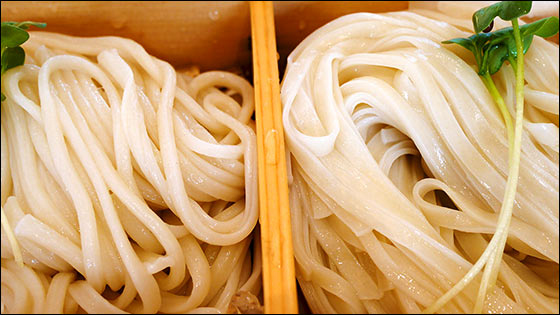 When I go to the stage againScop warrior Jami Serion(Yuzawa City, Akita Prefecture) has appeared.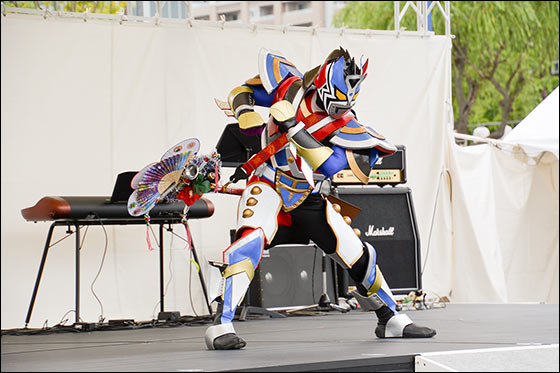 First of allScoop ShamisenTuning.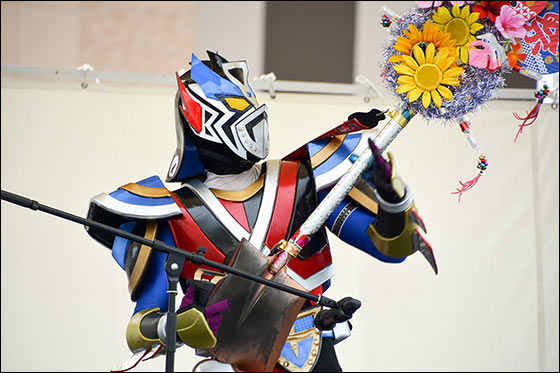 I play "Tan Tanta Katan, Tata Tang Tan" with a bee.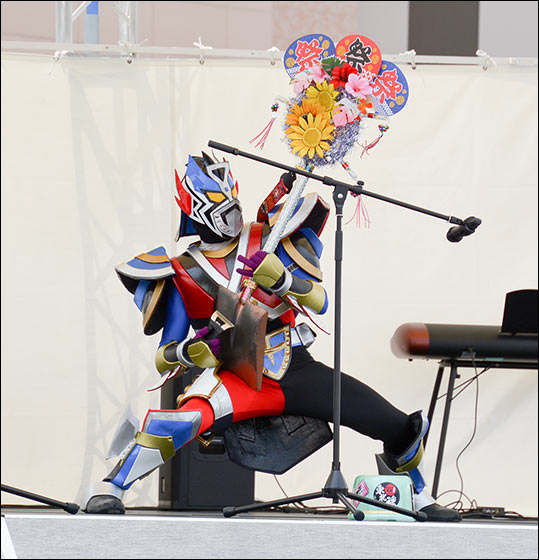 With the excitement of the song, the performance also became intense and showed a big jump.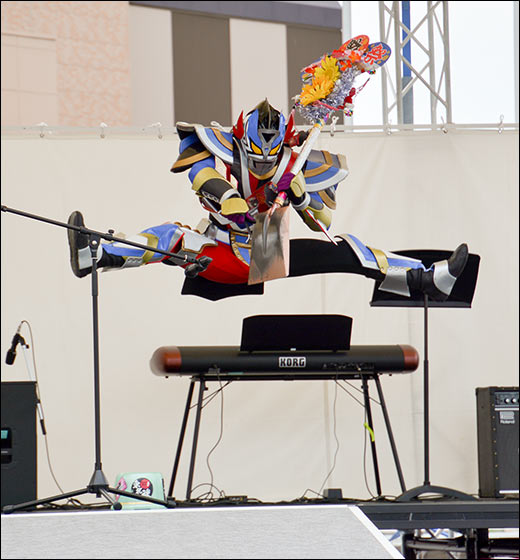 It was a unique live that the sound of hitting the scoop sounded in the hall.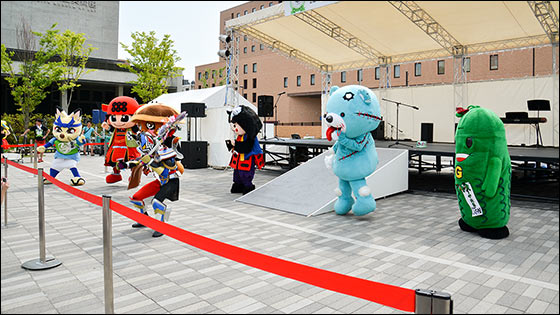 To the end of the festival, while a talk show is being held by MINT and Yaponssky Kobayashi painterGCB 47(Yosuke IshidaMr. Fujimoto's local character band) will gather.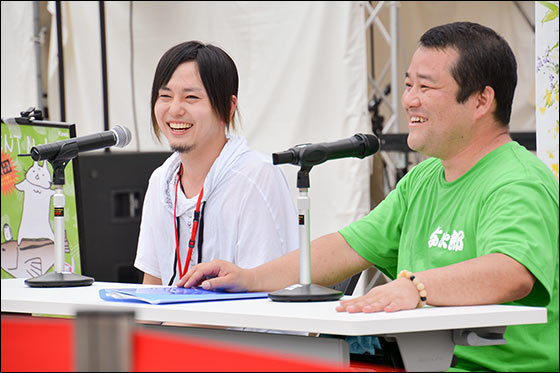 Kapal was tinkering with the painting sketch regardless of the talk show.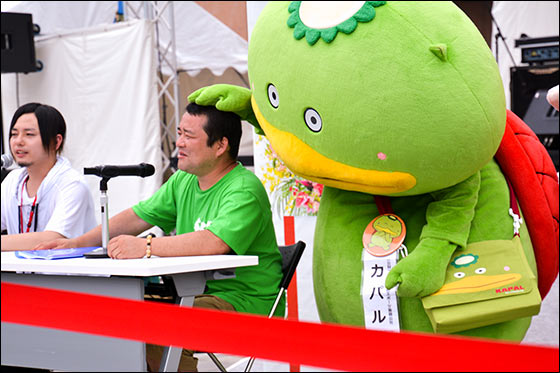 The performance of GCB 47 will start.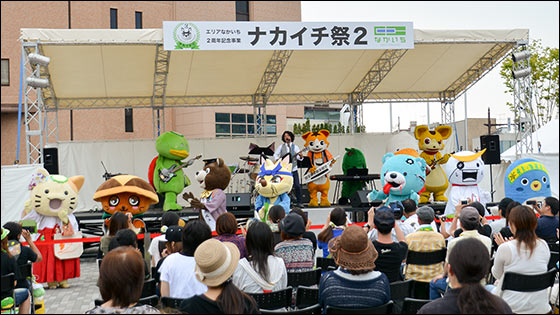 Mr. GoyaEvent of FukuchiyamaWe will take charge of the keyboard by jumping in after the game.



MINT also participated on a base, and it became a luxury band composition of full members of GCB 47 and two guests.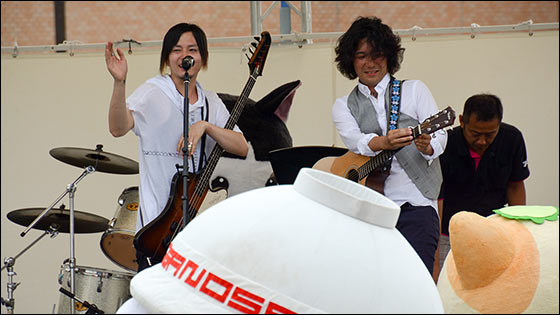 Characters not in charge of musical instruments participate by dancing.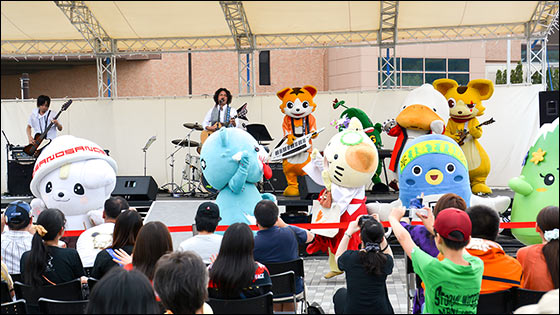 Finally, Yojiro, who is the protagonist of the day, also joined the guitarMarch of 365 stepsThe performance was performed.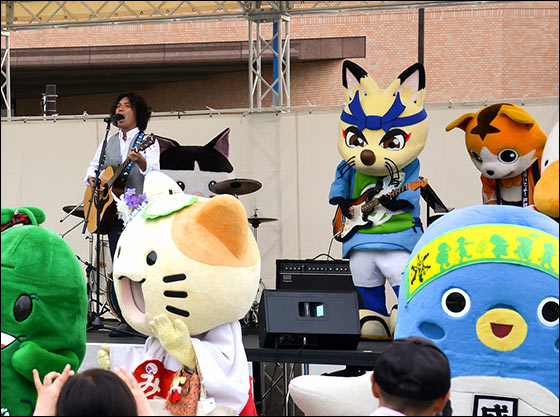 At the end is a commemorative photo shoot by all performers.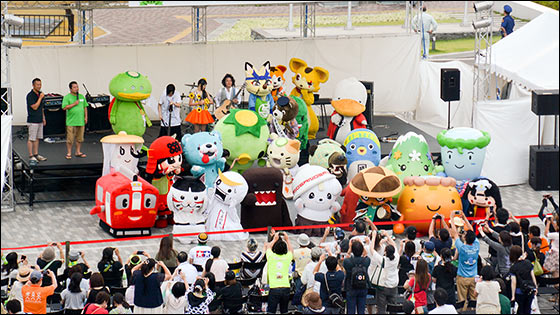 The stage event has ended but the characters still in the venue are still there. Melon bear looks kind and slender, my head is broken.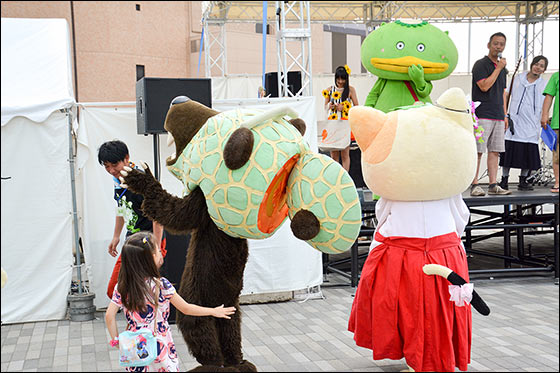 Togoshi Ginjiro(Togoshi Ginza Shopping Area in Shinagawa Ward, Tokyo) helped clean up the equipment.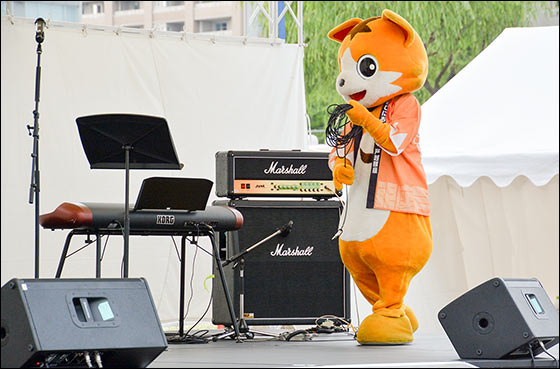 Mitsu bought MINT 's goods, characters who move freely.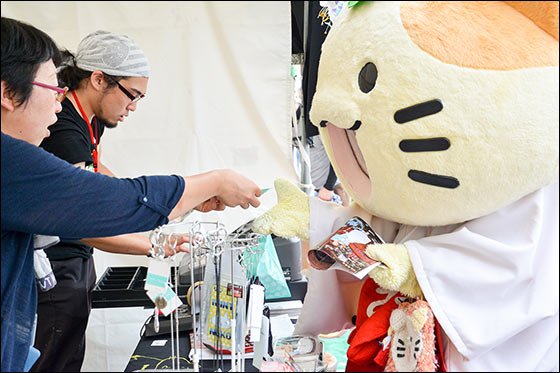 The local character event has ended, watching the characters returning to the waiting room with an elevator.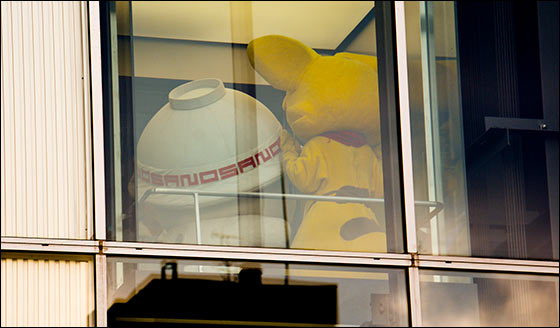 For dinner try trying local cuisineKamakura no SatoI will try to drop in.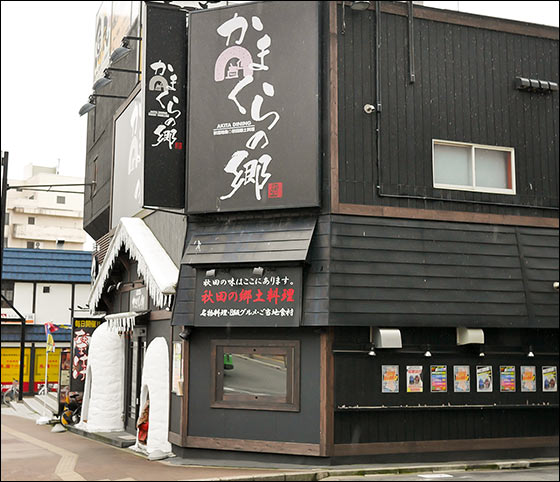 KiritanpoThe mackerel dumpling of the prototype is rice which is cooked to a degree that it can scorch a little, it is a volume that is likely to be full with just this alone.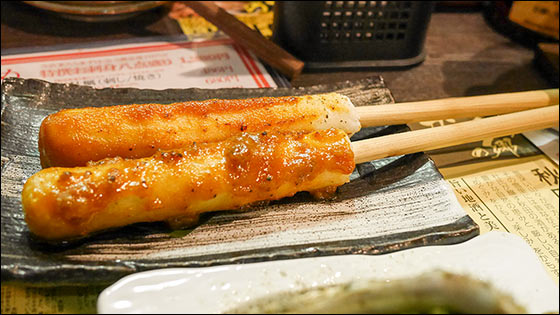 Rock of Okinawa from Akita Prefecture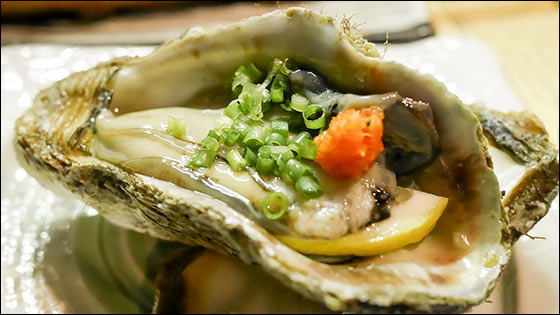 As for local sake, when asking clerks "I will recommend the thing for the spicy"WakibōI recommend it, so I ordered it.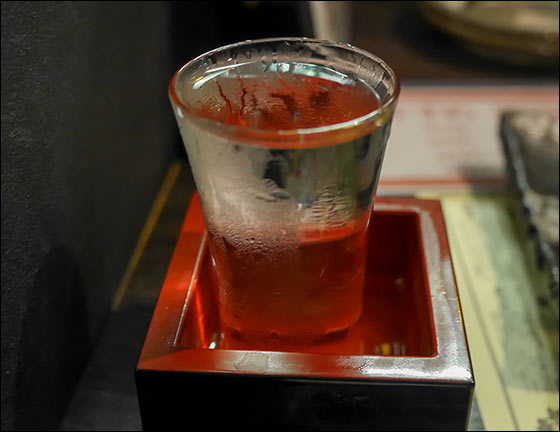 Horse sting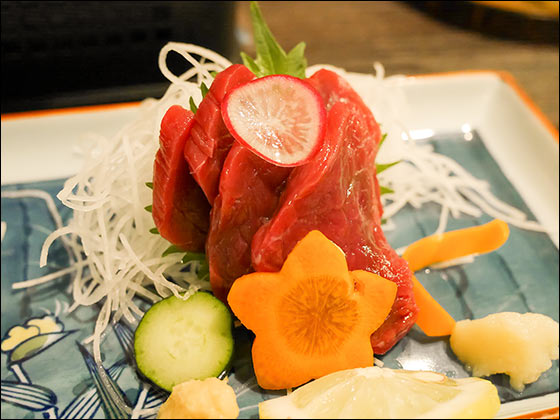 HIRONO chicken's chicken skin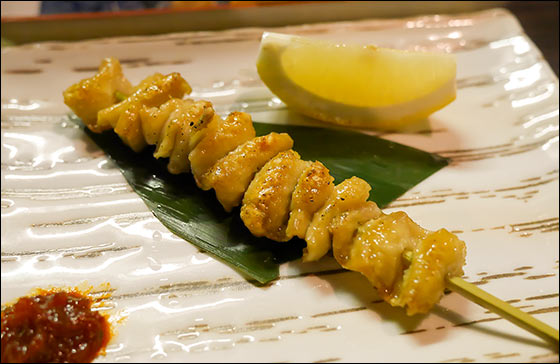 Order and tighten 100% rice ball with Akitakomachi!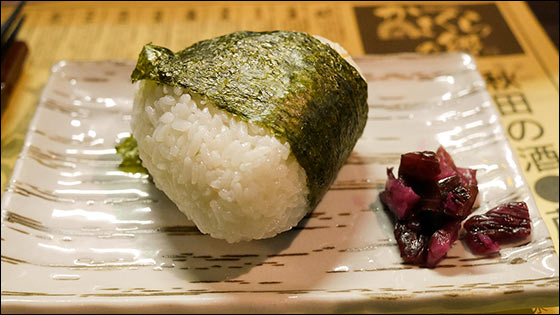 When you are checking outNamahagePassed by behind and went.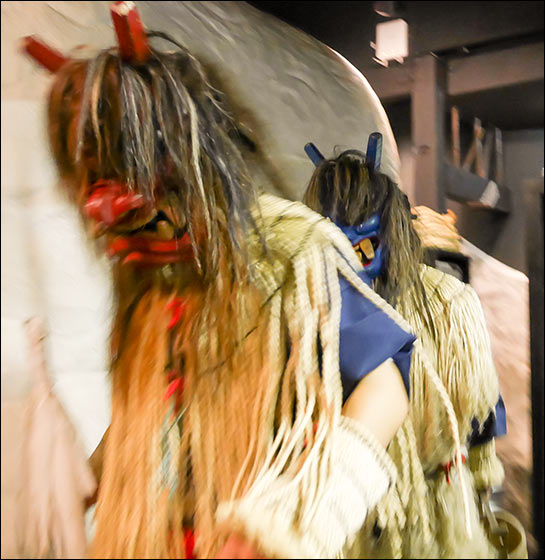 In this shop, you can see Namahage which invites you.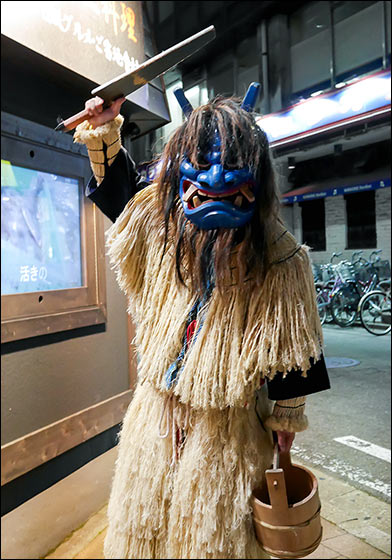 When walking while thinking that the lobby of the returning Akita Airport port is "regrettable, regrettable", "Rice gruel"I discovered. This is prepared by the airport to allow people to leave at the airport and those who watch for them to have conversation even if they are separated by thick glass. However, it was not useful because there was no one to see off alone on a single trip.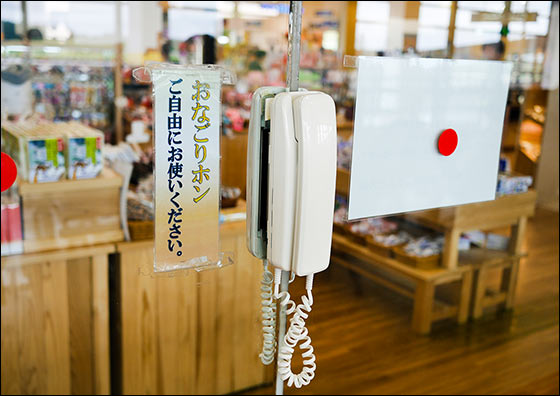 There is the power that you can attract each other 's fans to each local event through the interaction between the characters in your local character. Although you can only work in that region, there are many characters that show a very interesting performance, so you can taste the delicious food of the land if you stay at the expedition destination. Why do not you follow chasers that you are interested in as a trigger to your journey.