"Copenhagen Wheel" which can be converted into an electric assisted bicycle by simply exchanging with an existing wheel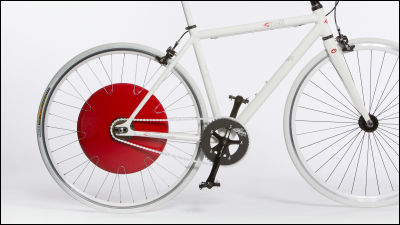 Electric-assisted bicycles that assist the power that pedals with the power of electricity are popular, but many of them are set with car bodies and can not be mounted on favorite bicycles. It seems to solve such a problem, the rear wheel exchange type "The Copenhagen Wheel"is.

Superpedestrian - The Copenhagen Wheel
https://www.superpedestrian.com/

What kind of wheel the Copenhagen Wheel is like to understand by seeing the following movie.

The Copenhagen Wheel official product release


Loosen the screw of the rear wheel of the bicycle ......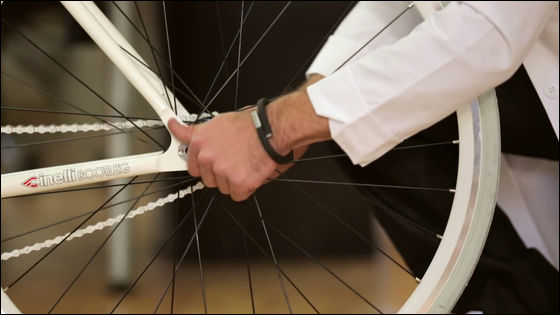 I removed the tire.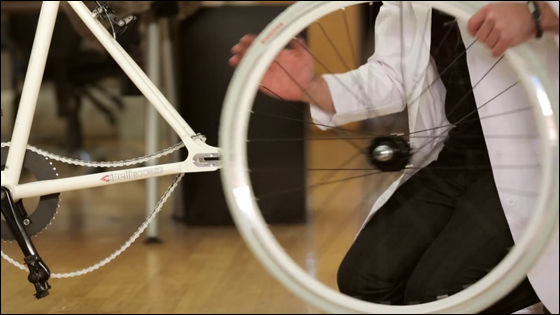 I replaced the normal rear wheel with a strange wheel with a huge red disk-shaped object in the center of the wheel. If you look carefully, how to mount the spokes connecting the red body and the rim part is also unique ... ...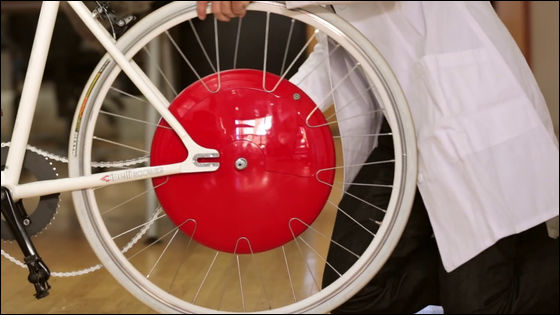 This wheel set is "Copenhagen Wheel" which can be converted to an electric bicycle by just replacing it.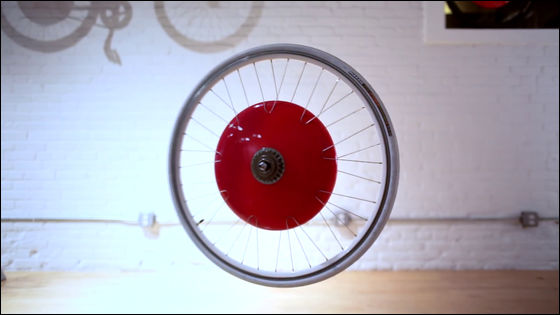 Copenhagen Wheel can be used in conjunction with smartphone applications.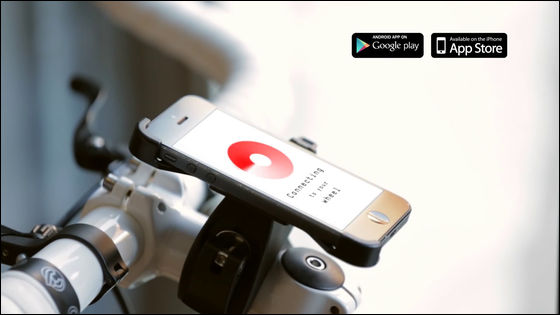 Inside the red disk, electronic parts such as a motor for driving the rear wheels and a rechargeable battery, a gyro sensor for sensing the inclination of the road surface and a chip set associated with the smartphone are enclosed.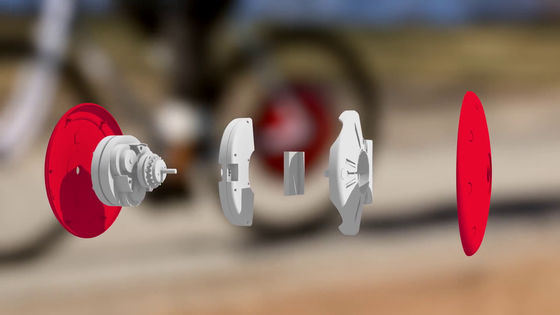 When traveling, it is supposed to perform optimum assist determined by pedal stepping torque, cadence, vehicle speed, inclination of the road surface etc etc.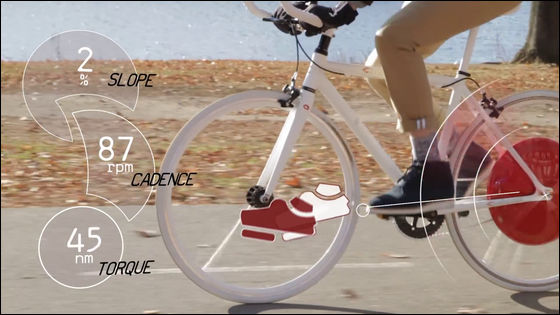 Copenhagen Wheel is designed to be mounted on many bicycles, from road bike and pistot bike like ... ...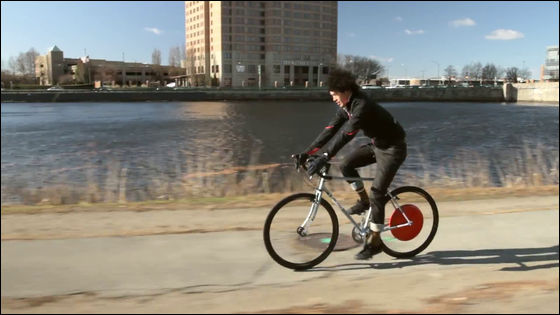 City bike for streets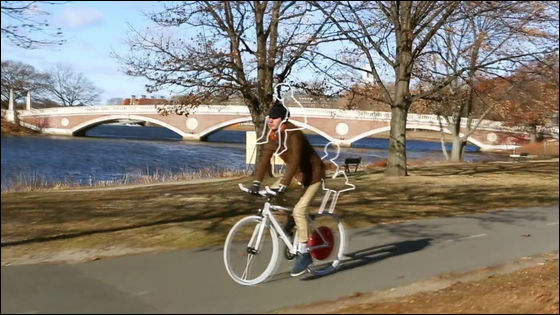 It can be mounted on bicycles like Mamachari running lots of loads.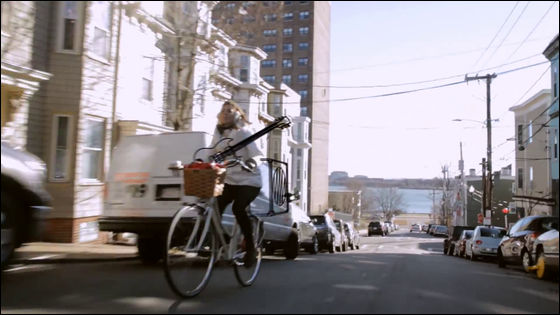 Thanks to the assistance of the motor, we seem to be able to climb easily even on steep slopes with an inclination angle of 12 degrees (gradient rate 21%).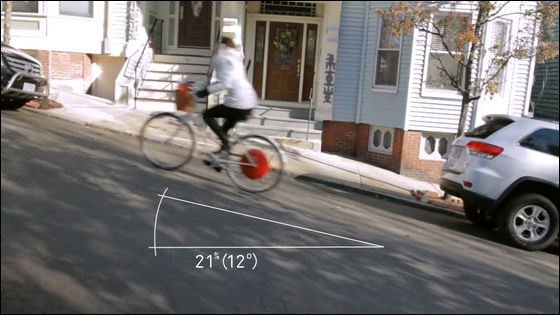 I developed Copenhagen Wheel based in Massachusetts, USASuperpedestrianA company. Development was promoted by introducing various technologies.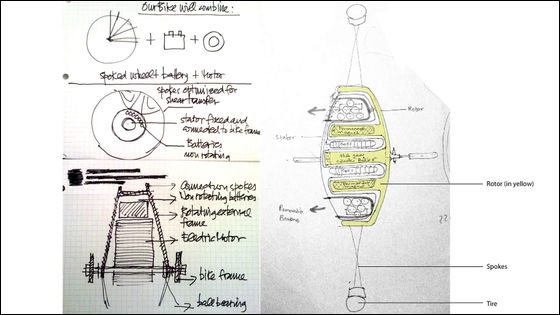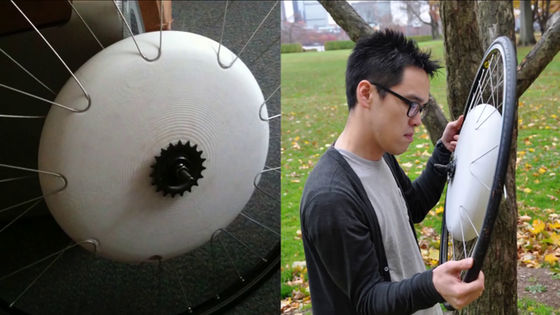 Its name is taken from Copenhagen, the capital of Denmark, one of Europe's leading bicycle countries. The company also carries out field tests in Copenhagen.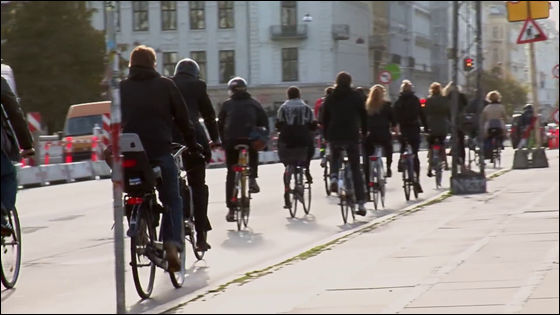 The body is designed to fit within the rear wheel width of a normal bicycle.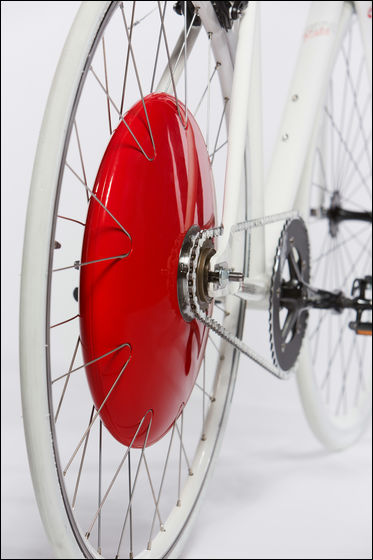 Even looking from directly behind, you can see that it does not protrude particularly and it fits.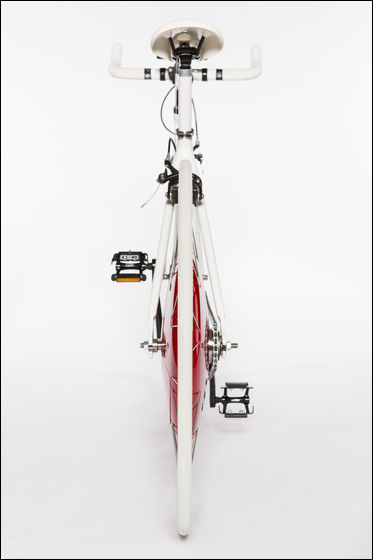 The size of the corresponding wheel is 26 inches and the size of 700c which is often used for road bike etc. is prepared and it can be used for a wide range of car models.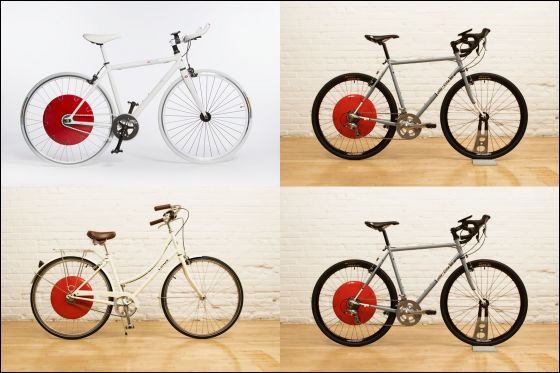 Other main specifications are as follows.
·price:From 699 dollars (about 70,000 yen)
·maximum speed:20 mph per hour (32 km / h)
· Travelable distance:30 miles (42 km)
·weight:13 pounds (5.9 kg)
·battery:Rechargeable lithium ion battery, 1000 times charge / discharge
· Operating voltage:48V
· Motor specifications:Built-in brushless hub motor 250 W (option specification 300 W)
· Corresponding rim diameter:26 inch / 700 c
· Supported gear type:Fixed gear / Derailleur type multistage transmission gear cassette
· Brake type:Regenerative braking function by rim brake / pedal reverse rotation

Developer kits will also be provided for developers.

Copenhagen Wheel is accepting reservations at the following sites.

Superpedestrian - The Copenhagen Wheel
https://www.superpedestrian.com/

In Japan's laws and regulations, electric assist is set to cut at 25 km / h, so I'd like to expect the appearance of the Japanese specification.