A rice ball of "Battleship Yamato Last Yoga No Meal" that reproduced the last meal served at Yamato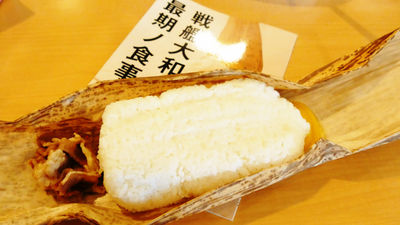 Speaking of "a meal like a one-festival" sold within the venue of the Wonder Festival,One-Hobby Booth Hood CornerAlthough this is a collaboration food of the conference, this time, the meeting luncheon · "Edo settled"I sold a handful of rice foods that reproduced the last meal of battleship Yamato (battle ritual), so I bought them together.

Purchased item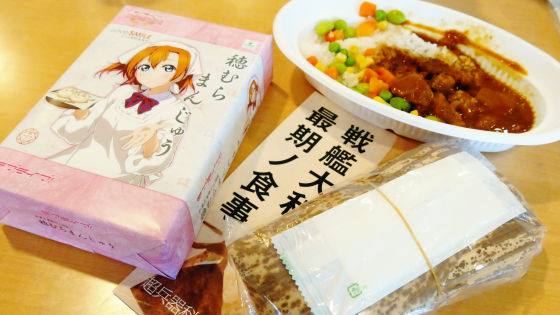 A handful rice with "Battleship Yamato Last Yoga No Meal" booklet is 1000 yen.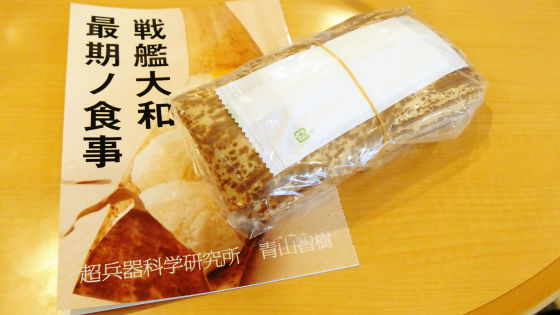 When opening the bamboo skin, there are three rice balls and side dishes on both sides.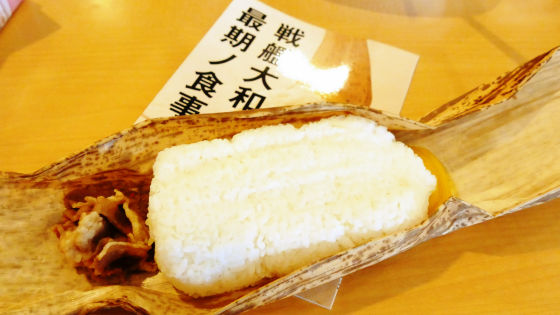 Was the rice ball collapsed? The state where three rice balls merged into almost one. However, as this motif makes motifs distributed during battle, it is not surprising that it was such a thing that we packed rice balls wrapped with bamboo leather into a can.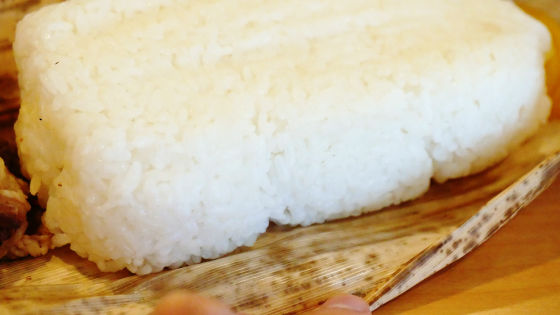 There are two theories of the final meal "boiled cow's Yamato" and "Takuwan".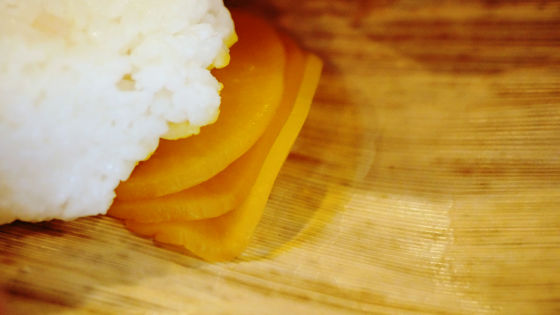 There are no ingredients in the salt restriction. You will find that it will become a source of power by getting stuck on your stomach for a while.



It is common for a lunch box to taste of the side dish of the side dish, but it is a delightful happening that it tastes a lot of salt.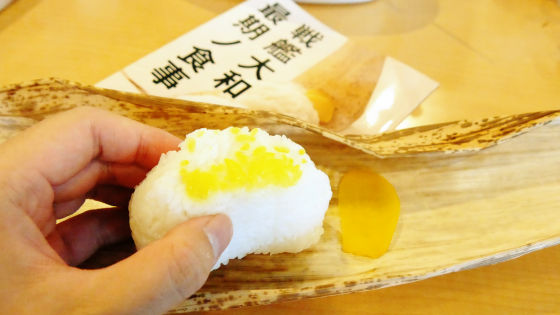 By the way, at the Good Morning Cafe, "Ship this Curry" (800 yen) is on sale following 2014 [Winter]. It may be Ali to compare and eat in the mood like a normal meal and battle food.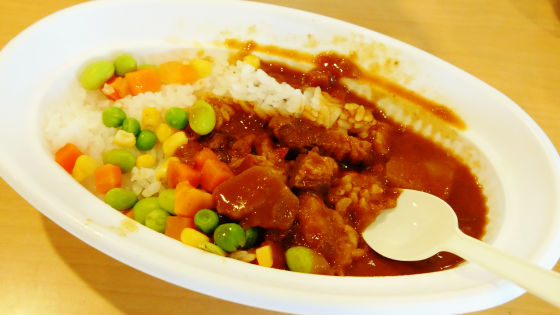 A new collaboration product of such a gucma cafe is "Ho Murumanju" of "Love Live!"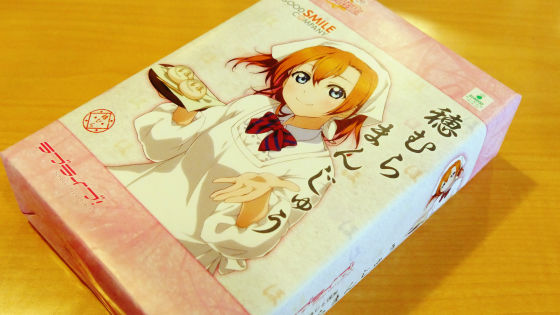 It is the setting that the main character, Japanese sweets shop Yoshimura Houmura made by Manabu Takasaka Honobu, is a baked straw.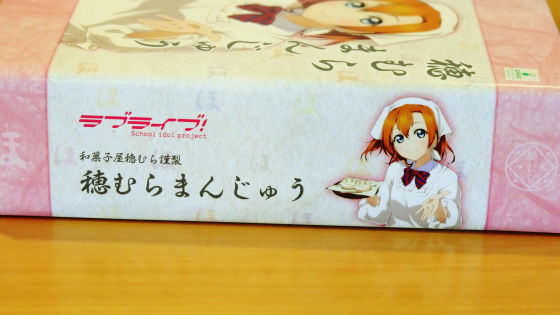 One coaster is bundled together as you open it.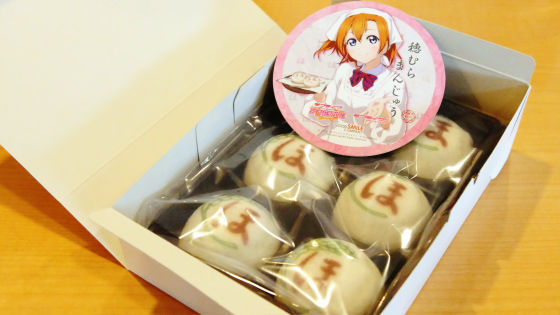 The manju enters the character of "ho".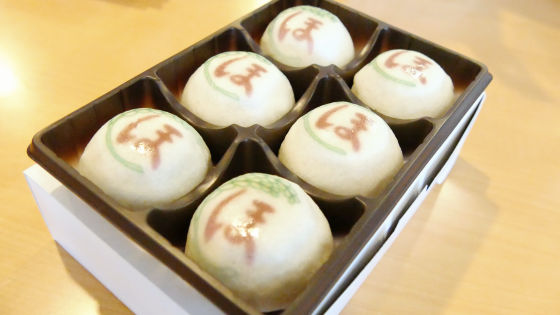 Sweetness of sweetness spreads over the tired body by looking around and seeing. "Ho Muramanju" is 980 yen including tax.