Hachirok will attack the autumn name "New Theatrical Version Initial D Legend 1 - Awakening" Scene Photo First Published to the Web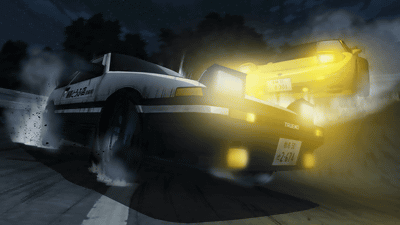 The first part "Legend 1 Awakens" of "New Theatrical Version Initial D" which makes "Initial D" repeatedly animated many times as a three-part animation movie theater will be released on August 23 . I will release the scene photograph of GIGAZINE on WEB for the first time on what kind of work will be redesigned by renewing the cast.

New Theatrical Version "Initial D" Official Site
http://initiald-movie.com/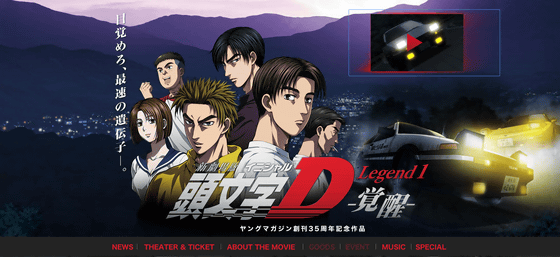 "Initial D" is a manga serialized in Young Magazine from 1995 to 2013, the author is Shigenori Shigeno. The book is a total of 48 volumes, the cumulative number of copies is 48.6 million copies, a popular work, has been animated many times with TV series, movies, OVA. The original work was completed in 2013, and as the animation of the last battle, "Initial D Final StageAt the same time, production of a new theatrical version was announced as "to aim for a new" initial letter D "that has never been seen before, unlike the previous series."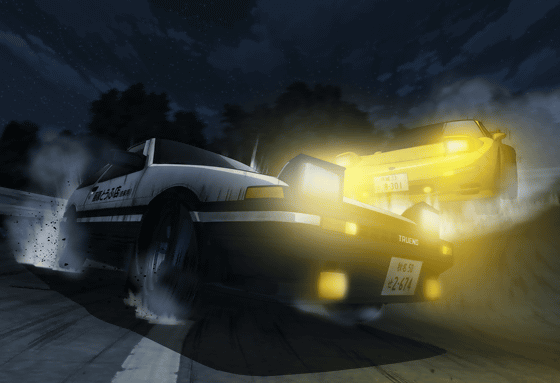 The new movie version is animating again from the beginning part of casting the story of "Initial D", Takumi Fujiwara riding on Hachiroku and casting a battle at the pass. Takumi who is the son of a tofu shop undertakes a job of delivering tofu every morning to the hotel on the side of Lake Akina instead of father · bunta, spilling the water put in the cup so that the tofu does not collapse Bunta is saying to driving so that it does not.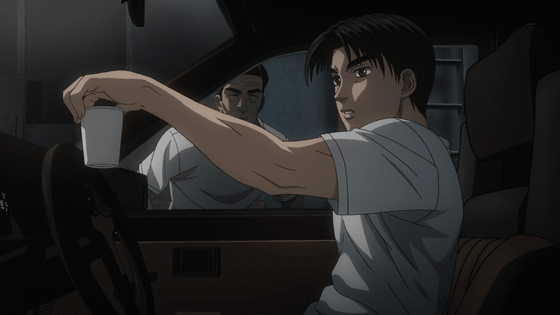 Meanwhile, No.2 of the runner team "Akagi Red Sands" · Keisuke Takahashi is running from the car of your choice · RX-7 (FD 3S), behind the mysterious Trento (AE86 · Hachiroku) at the fall of Mount Akina To be tasted humiliated that it will be struck out.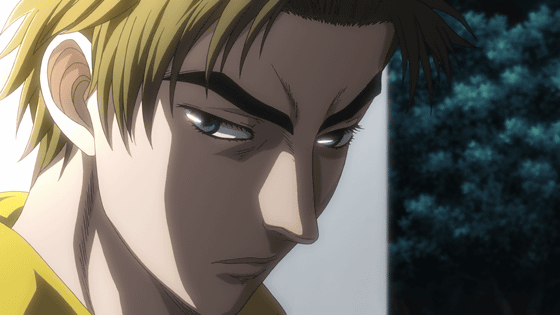 In order to win against Hachiroku who does not even know the local team, Keisuke gets on to Autumn by saying "an exchange party" with his older brother Ryosuke.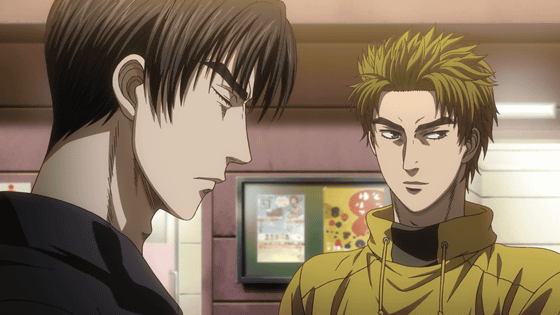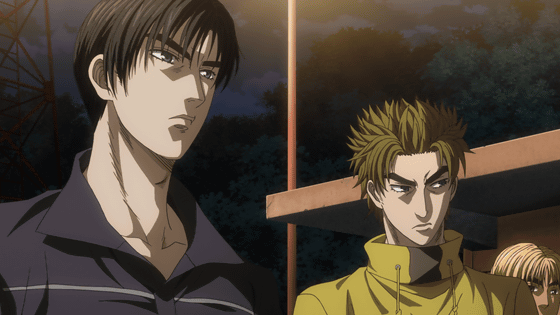 Keisuke and Ryosuke show us overwhelming power such as boosting galleries with parallel drift.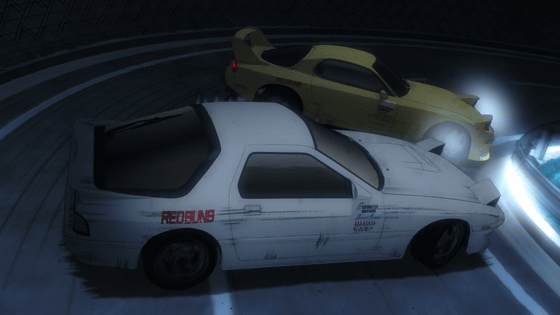 Of course, the autumn names of the autumn name Speed ​​Stars who are not interesting because of the locals are trying to compete, but the difference between the arms with Red Sands is clear. IKEYA who made impossible injured and injured the car and sent it for repair.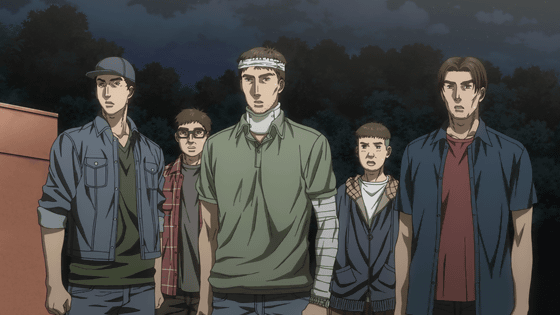 Meanwhile, Ikeya heard rumors of "Tofuya's Hachiroku" from the manager of a gas station in a byte, to Bunta.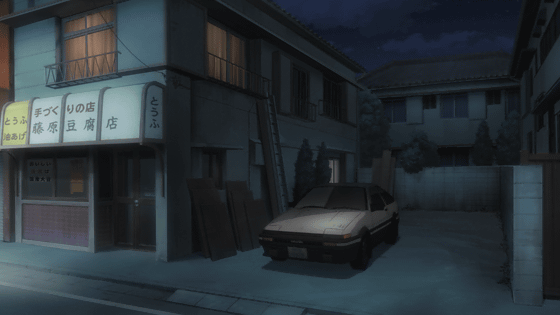 Bunta says that it is not easy to go out to children's fight, but my heart will be moved to Ikeya, where I will go through many times.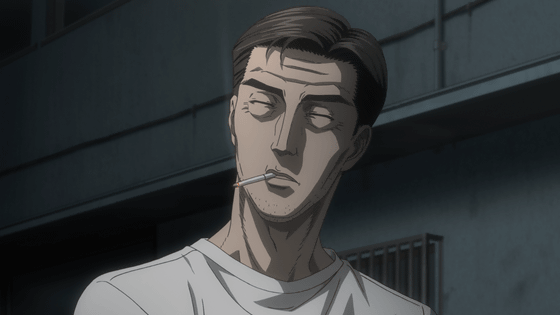 Of course, it was Takumi that I was riding in Hachiroku, but I am not interested in such a battle, not to mention that the rumored "Hachiroku" and the "Treno" I use for delivery are the same car Takumi not even noticed. Because Ikeya is a senior byte son, sometimes I got a ride with a classmate tree along with a car that attacks the ridge, but at that time it is so frightening that I can get pulled by the tree.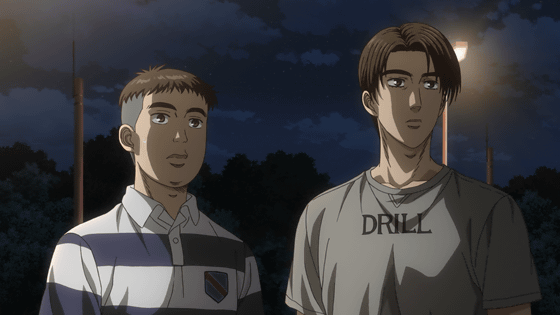 Just like that, Takumi began talking to Matsuki Natsuki who had become estranged, and until the promise of dating at Toronto Riku.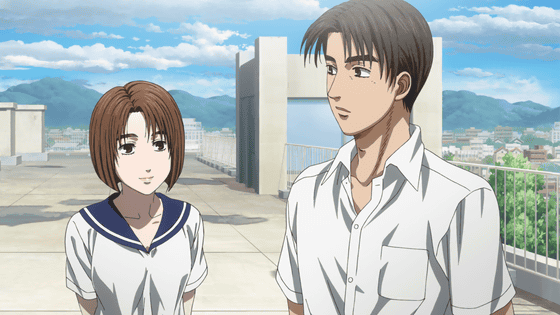 Takumi told Bunta that, if you go for a date with a car, instead of going down Akina descending the RX - 7, Takumi told me to fight again with Keisuke FD 3 S with Hachiroku.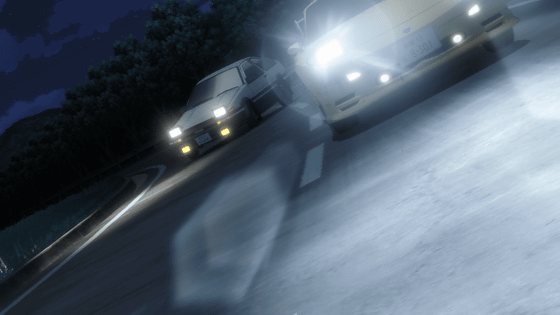 Speaking of horsepower alone, FD 3 S advantageously overwhelmingly. How is Takumi fighting in Hachiroku?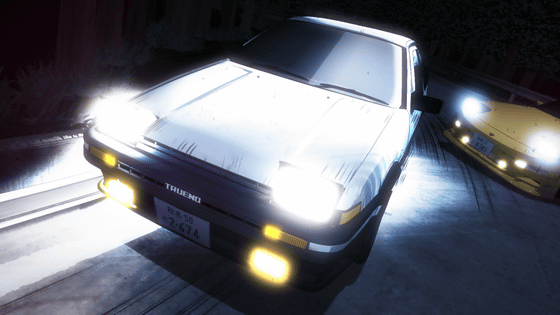 ......, Legend 1 draws until the settlement of Akihito's Takumi and Keisuke is resolved.

Cast is redesigned by reboot, Takumi role is Mamoru Miyano, Keisuke Nakamura is Yuichi Nakamura, Ryosuke Daisuke Ono. Masamitsu Hidaka, who is the director, also likes cars to ride the Lancer Evil against the Rogbo and goes to the ridge, so that he was planning to make two copies at the beginning, he said that " He seems to have made a department.

The battle scene is made using 3DCG, and it is made with care not to be so because it tends to be a screen that does not feel hot as you do it. The point is that the 3D team has worked hard to complete many tasks, and a powerful battle scene has been realized. In addition to the image, in terms of sound, we are also making particular sounds, such as collecting actual vehicles on the Tsukuba circuit and recording the engine sound.

In paintings, there is a part of animation's unique line while taking advantage of the atmosphere of the original, and it is said to say that "I feel somewhat erotic" with an insensitive Takumi for romantic relationship There is no atmosphere.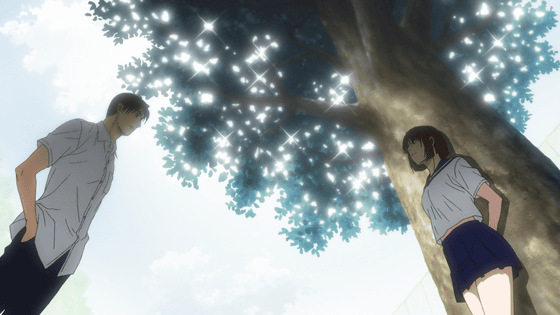 The work is released August 23. There may have been some confusion in past changes of the animation series such as casts because the past series of animation continued for 16 years, but the public road battle which is drawn newly is powerful enough. Please also check the video and visit the cinema.

New Theatrical Version "Initial D" Legend 1 - Awakening - This Video - YouTube


◆ Cast
Takuhiro Fujiwara: Mamoru Miyano
Keisuke Takahashi: Yuichi Nakamura
Ryosuke Takahashi: Daisuke Ono
Takeuchi: Shiraishi Minoru
Matsuki Natsuki: Masato Uchida
Fumihara Bunta: Hiroaki Hirata
Koichiro Ikeya: Daigaku Tsuchida
Takeshi Nakazato: Junichi Suwabe Department

◆ Staff
Original: Shigenori Shigeno
Director: Masamitsu Hidaka
Screenplay: Shin Sekijima
Music: Anzu Tsuchihiro
Character design · total drawing director: Koji Hanata
CG Director: Ryosuke Ishida
Art director: Shinichi Uehara
Color design: Dai Xishiden
Director of Photography: Ikeda Shinsuke
Edit: Kiyoshi Hirose
Acoustic director: Hiroshi Shimizu
Supervision: Good Smile Racing
Animation Production: Sanzgen x Leiden Film
Production: New Theatrical Version "Initial D" Production Committee (Kodansha / Avex Pictures / Shochiku / Sammy / Ultra Super Pictures)
Distribution: Shochiku
Official HP:http://initiald-movie.com/

© Shigenori Shigeno / Kodansha · 2014 New Theatrical Version "Initial D" Production Committee