Haagen-Dazs 'lemon ginger float' is fresh and refreshing like summer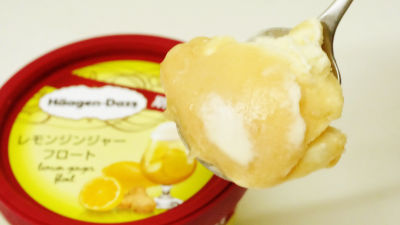 Float is a drink with vanilla ice cream on soda, ideal for hot summer days, Haagen Dazs will be on July 7 (Monday)Lemon ginger float"Ice Cream of Taste was released. I used fruit juice as much as 9% and I finished it as a summer ice cream using Solve, so I bought it and ate it and tried it.

Lemon Ginger Float | Product Information | Haagen-Dazs Häagen-Dazs
http://www.haagen-dazs.co.jp/lemon_ginger_float/

Lemon ginger float is a package based on yellow.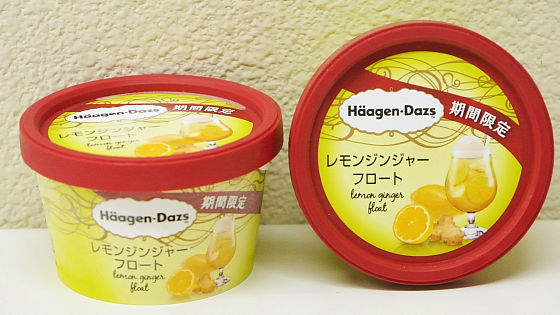 An image of Lemon · Ginger · Lemon Ginger Float is drawn.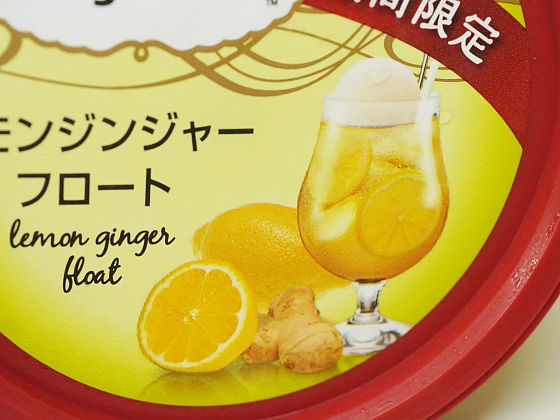 It is classified as ice milk, the milk fat content is 7% and a little less for Haagen Dazs. Raw materials can be confirmed cream · sugar · concentrated concentrated milk · lemon juice · ginger · honey · syrup · lemon peel.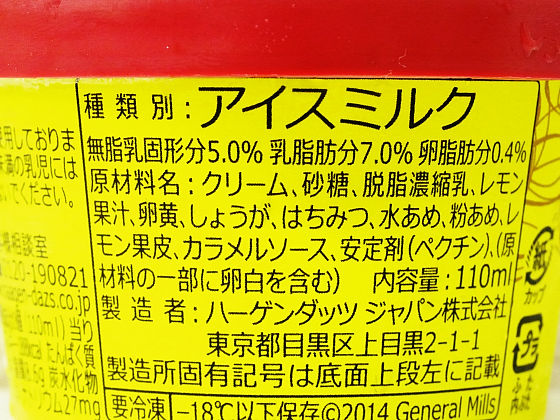 The calorie is 188 kcal, which is less than the Haagen Dazs mini cup vanilla (244 kcal).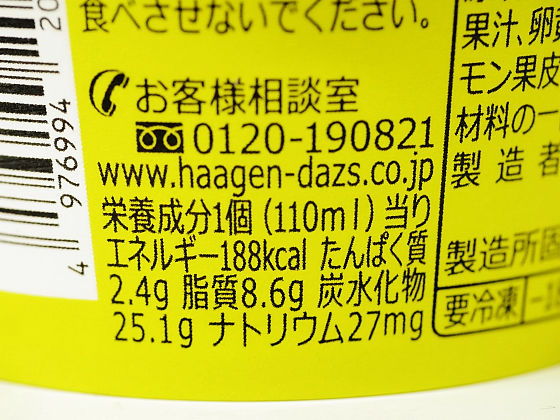 Remove the upper lid, and it has an inner lid of vinyl.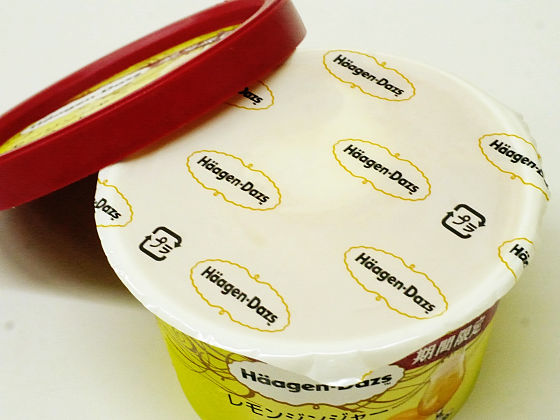 When you remove the inner pig, white milk and lemon ginger ice creates a marble pattern.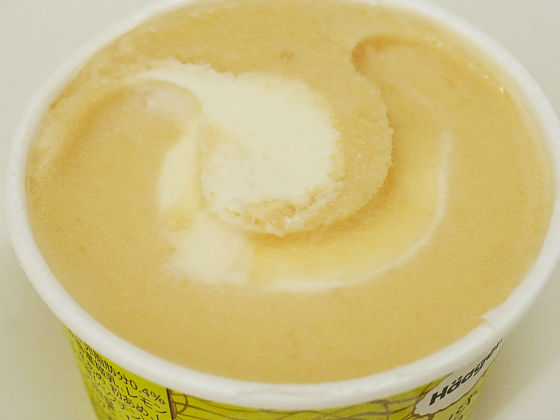 If you look closely, you can see something like lemon or ginger grain in the layer of Solve.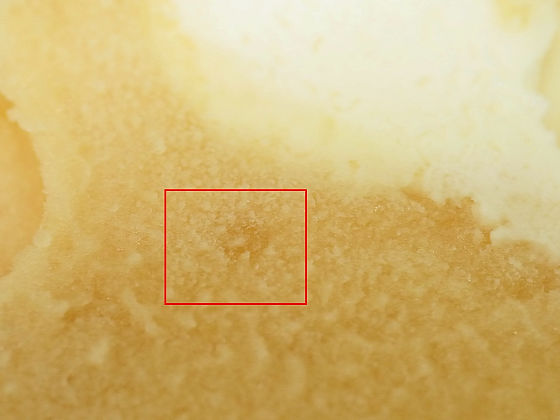 First of all, when you eat from the lemon ginger layer, you will find a refreshing sour taste of lemon, a spicy pungent taste of ginger and a taste of honey matching exquisite balance. It also contained lemon peel, and it felt bitterness faintly and finished in adult 's taste. Since 9% fruit juice is contained, it seems that it can be said that it is slightly more acidic for these ice creams.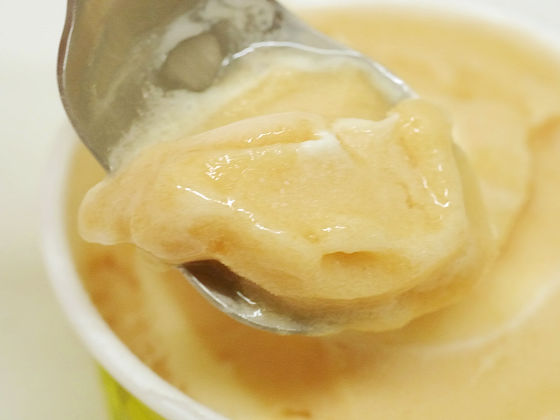 Milk has no richness like vanilla and has a light taste. Excellent compatibility with Solve, finished in summer taste.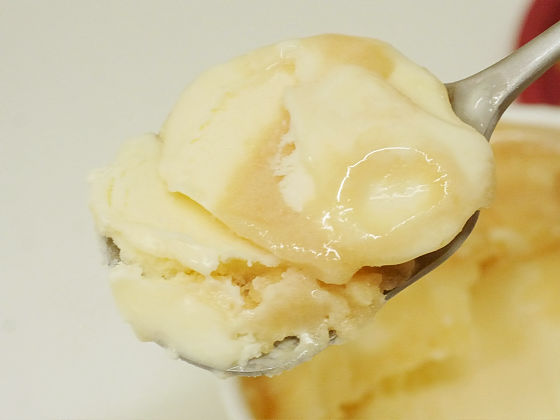 The part of lemon ginger is slightly melting speed, the part of ice milk melts slow. It seems better to eat as soon as you put it out of the freezer.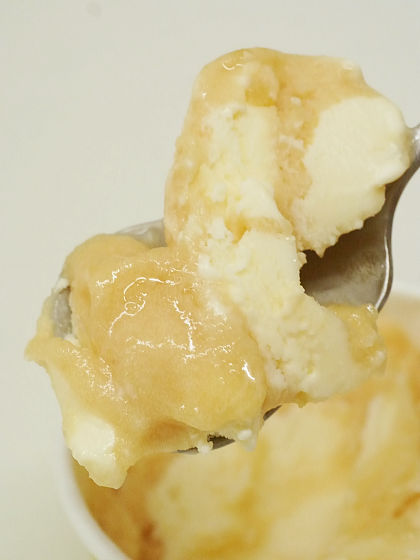 In addition, lemon ginger float is limited time sale, the price is 263 yen excluding tax. People who like Haagen Dazs should eat as soon as possible.