'Instant Music', an extension function of Chrome that allows you to play BGM of your favorite genre immediately without registration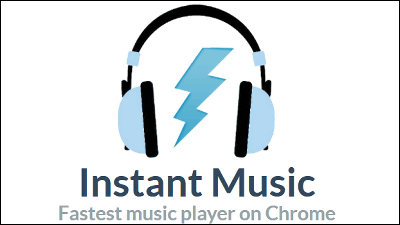 I think that many people are using YouTube or Internet radio as a substitute for BGM, but there are many cases where it is necessary to make advance settings such as setting keywords and selecting broadcasting stations, which can be unexpectedly troublesome. is. Instant Music , which claims 'Chrome's fastest music player' as one of the extensions of Google Chrome of the Internet browser, can enjoy music immediately by installing and selecting the genre from the list without making such troublesome settings. Is a convenient function.

Instant Music Extension-Chrome Web Store
https://chrome.google.com/webstore/detail/instant-music-extension/ehebnoicojclpjjblbacdjmpjpkocmml?hl=ja

Click 'Add to Chrome'.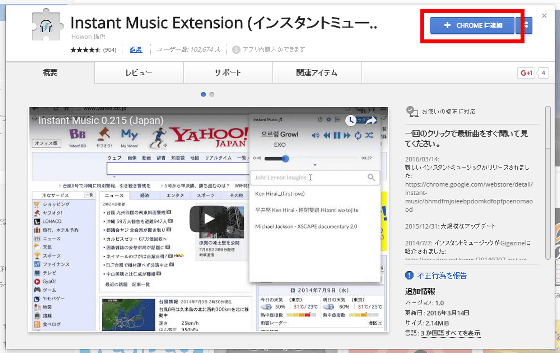 Then click 'Add'. This completes the installation of Instant Music, and you can start using it without any troublesome settings such as registering an email address or logging in.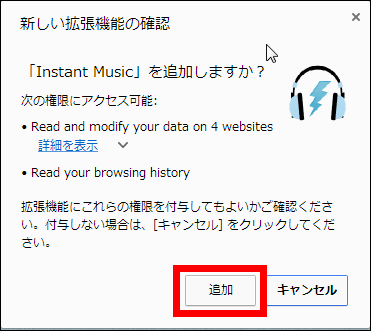 When you click the icon in the upper right of the Chrome window, the Instant Music control window is displayed. Click the triangle button to start playing the playlist.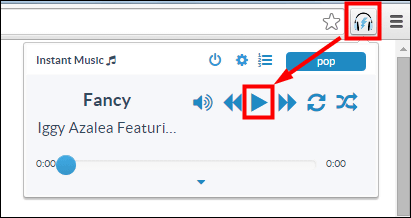 Click the triangle at the bottom of the window to display the song list of the currently selected playlist.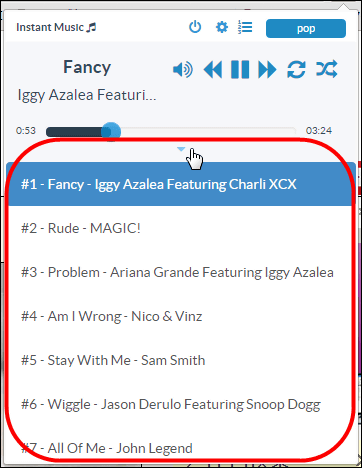 To change the playlist genre, click the button at the top right of the window. In the initial state, it was possible to select from 'pop', 'rap', 'electronic', 'club', 'rock', 'chrsitan'.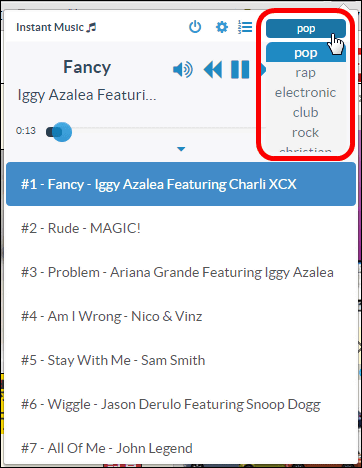 You can change the number of songs displayed in the playlist by clicking the icon next to the genre.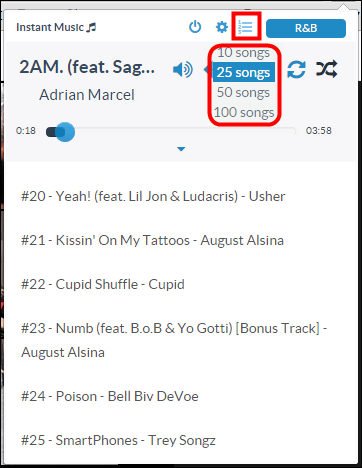 You can change the playlist source by clicking the gear icon. Billboard was selected in the initial state, but other than that, it is possible to select from iTunes, Melon, Favorites.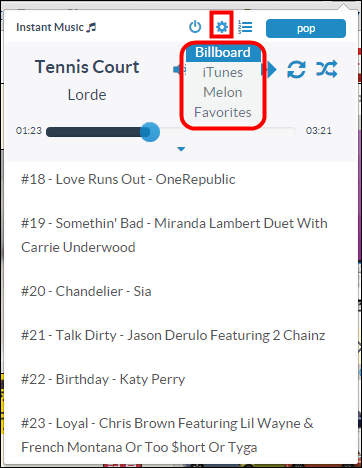 When the source is changed to ' iTunes ', the number of genres that can be selected suddenly increases, and 'US-pop', 'UK-pop', 'K-pop', 'J-pop', 'hiphop', 'R&B', 'electronic', 'jazz', 'songwriter' are selected. You can select from 'classic', 'reggae', 'country', and 'easy-listen'.



The genres that can be selected with ' Melon ' are 'k-pop(hot)', 'k-pop(new)', 'k-OST', 'pop(hot)', 'j-pop(hot)', 'classic', 'newage' and 'k-pop(hot)'. jazz". As you can imagine from MelOn, which is the largest music portal site in Korea, Instant Music is an extension function born in Korea.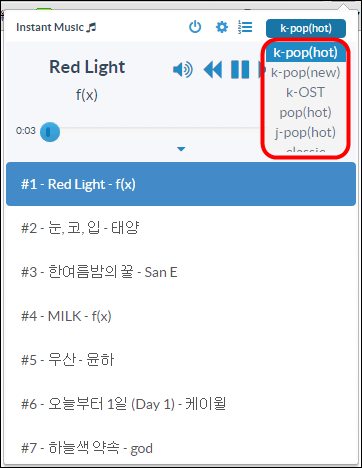 In ' Favorites ', a list of songs registered in Favorites from other playlists is displayed, and you can also search for your favorite artist etc. by keyword and add it to the list.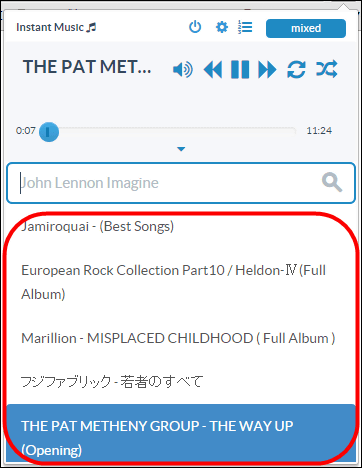 Right-click on the song name to display the menu. Each menu has the following functions.
-Watch : Play the song on YouTube
・Clip : Copy YouTube URL
・Delete : Delete from playlist
・Add to Favorites : Add songs to the playlist 'Favorites'
・Renew : Get another song source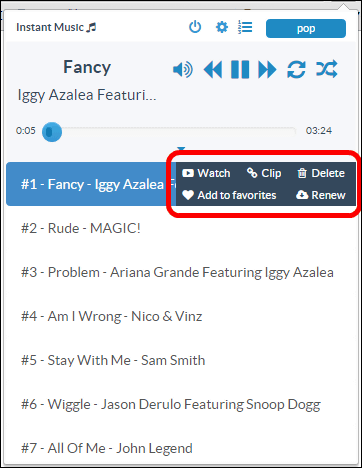 In addition, Instant Music can also be operated by keyboard shortcuts. If Chrome is active, you can perform various controls by performing the following key operations.
Play/Pause : [Ctrl]+[Shift]+[X] (Mac: [Command]+[Shift]+[X])
Next song : [Ctrl]+[Shift]+[.] (period) (Mac: [Command]+[Shift]+[.])
Previous song : [Ctrl]+[Shift]+[,] (comma) (Mac: [Command]+[Shift]+[,])
Repeat playback of current song : [Ctrl]+[Shift]+[L] (Mac: [Command]+[Shift]+[L])

The shortcut key settings can also be customized from the Chrome setting screen, so it is possible to change the settings to more convenient settings and resolve conflicts with other applications.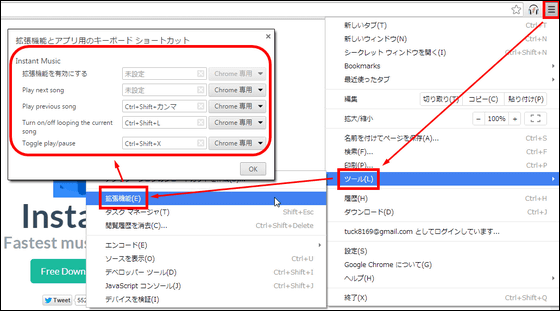 In this way, Instant Music was an extension that allows you to easily listen to the latest songs and songs of genres such as classical, jazz, and new wave as BGM by launching a browser. You can get playlists by genre, so if you try to set a genre that you don't normally choose by yourself, you may encounter unexpected songs.

2014/7/11 13:22 Addendum
In response to the rapid increase in users from Japan, some of the Instant Music menus have been localized in Japanese, making them easier to use.