Google acquired music streaming service "Songza", against Apple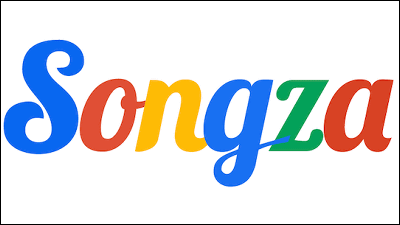 Google is using online music streamingSongzaWe officially announced that we acquired the company. The purchase of Songza seems to have the purpose to further enhance Google Play Music and YouTube, which is their music streaming service.

Exciting news today - we're thrilled to welcome + Songza to Google. They've ...
https://plus.google.com/+GooglePlay/posts/9FotaTDAw34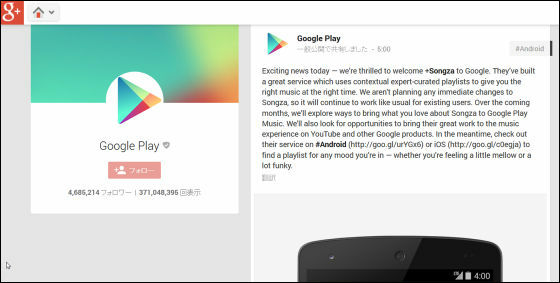 Google buys music service Songza to take on Apple and Beats | The Verge
http://www.theverge.com/2014/7/1/5861864/google-acquires-songza

Songza, which started service on the web in 2010, is a music service like online radio that creates playlists by anticipating user's mood, current location, songs appropriate for what they are doing, providing it to users In 2011, we will release the application for Android and iOS. After publishing the application, the number of users steadily increased, and the number of active users reached 5.5 million people.

Google music service Google Play Music has the function of providing songs suitable for users from the preferences and music genres that users have chosen at the beginning of service use, but Songza uses data gathered from users "Cool songs perfect for the summer" and "Standard indie rock" are available that can narrow down songs to a narrow range that is not comparable with Google Play Music.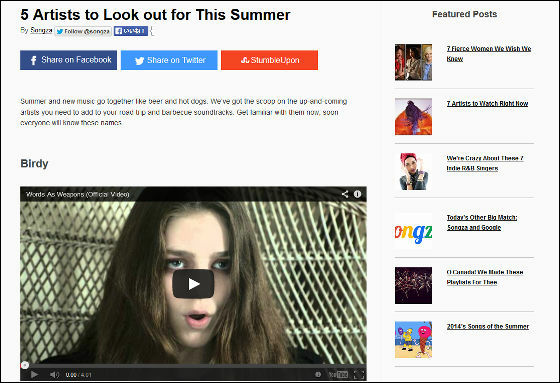 According to Google, there is no plan to significantly alter Songza immediately, existing users can still use Songza as before. Over the next few months, Google will investigate how you can incorporate Songza's features into Google Play Music. In addition, we will consider various ways to utilize Songza's know-how for YouTube and other Google products.

Although the purchase price has not been officially announced,New York Post"The purchase price will settle to about 15 million dollars (about 1.5 billion yen)" before the acquisition. Apple announced on May 29, 2014 that headphone manufacturer "Beats Electronics"And a music streaming service"Beats MusicTo the record high of two companiesAcquired for $ 3 billion (about 305.5 billion yen)The view that "Google will acquire Songza and compete with Apple" is intensifying, and attention is drawn to what kind of deployment of Apple's and Google's music streaming service will show in the future.