World's first quadruple paint ball gun mounted riot suppression drone


Without requiring esoteric handling techniques, drones who can easily fly with amateurs using smartphones and tablets have become increasingly popular in recent years, and AmazonDelivery service using droneWe also got a lot of attention because it turned out to be planning to provide. With its simple operability, the application of various drone is being explored, but a company in South Africa equipped with four paintball guns, announced the world's first drone for suppression of mob mobility.

Desert Wolf - Skunk Riot Control Copter
http://www.desert-wolf.com/dw/products/unmanned-aerial-systems/skunk-riot-control-copter.html

Desert Wolf unveils riot control drone | defenceWeb
http://www.defenceweb.co.za/index.php?option=com_content&view=article&id=34659

Security related exhibition held in Johannesburg, South Africa on 13th June 2014IFSEC South Africa", Mainly companies developing products for agriculture to militaryDesert WolfBut,"Skunk Riot Control Copter(Common name: Skunk) "is released a new drone.

Skunk has four paintball guns that can fire up to 20 painted balls per second. If it is a type of tear - spear type made from pepper as a raw material, it can fire up to 80 shots per second. The Skunk can load 8000 bullets and the bullets launched by the High Pressure Carbon Fiber Air System are said to be powerful enough to stop the violent crowd.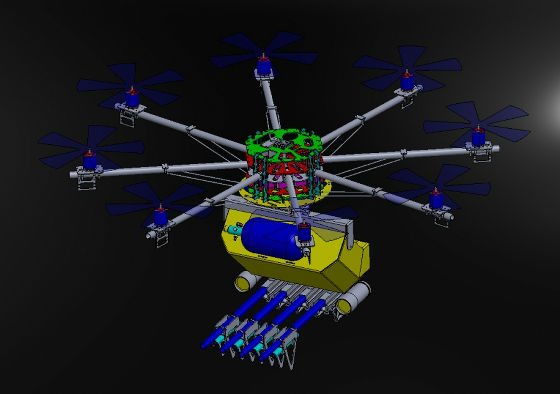 Skunk is equipped with a FLIR thermo camera and a full HD camera that can record during flight and can visualize heat, it can also be operated from a remote place, and it has excellent versatility. Eight propellers are 16 inches in diameter (approximately 40 cm), and the maximum load capacity is 45 kg.

Piloting is basically done by one person and it is possible to preferentially attack the person who is using the high-risk weapon among mobs using the installed camera. At the time of attack, you can aim with the red laser pointer, so you will not unintentionally.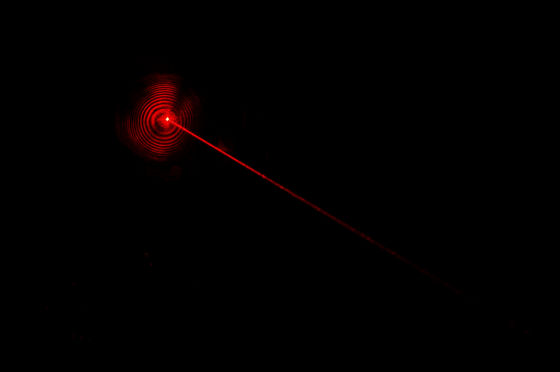 ByIgor k

The purpose for which Skunk was created is to suppress it safely without hurting the rampaging crowd. In South Africa, workers who worked at the Marikana mine in 2012 caused a strike aimed at raising the wages, eventually clashing with the police force, 34 people died and 78 people were injuredMiseryhad. According to Desert Wolf, Skunk's development was started from the thought that "I should never raise the incident that happened at the Malacana mine".

In the United States by the Federal Aviation AdministrationCommercial use of drone was found to be illegalBecause Amazon's drone delivery service has become practically impossible. Although it is a drone that can be easily operated, it may crash with an operation mistake, cause another person to get injured, or to destroy things, which is accompanied by a danger of ease. Skunk also has similar problems, and the possibility of being regulated by the law in the future can not be abandoned, but it seems to be tremendous to hold down the violent crowd without hurting as much as possible.