It is reported that ultrasonic communication is used by Google's Chromecast for pairing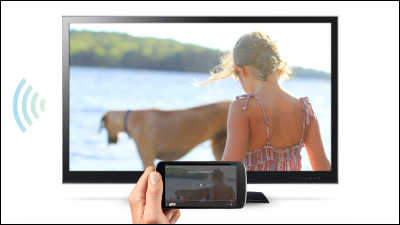 Google was held from 25th June 2014Google I / O 2014We announced improvement of connectivity between Chromecast and peripheral devices in the keynote of, but the key technology will be pairing authentication using ultrasound.

Chromecast will use ultrasonic sounds to pair your TV with your friend's phones - Tech News and Analysis
http://gigaom.com/2014/06/26/chromecast-will-use-ultrasonic-sounds-to-pair-your-tv-with-your-friends-phones/

ChromecastIs a gadget that allows you to display favorite online content such as TV programs, movies, music etc. from your smartphone, tablet, laptop computer on the TV screen just by plugging it into the HDMI terminal of the TV and setting it with a dedicated application Because the sender's terminal and Chromecast had to exist on the same Wi-Fi network, even if it is temporary connection, the situation that the password of the Wi-Fi connection is known to others is was.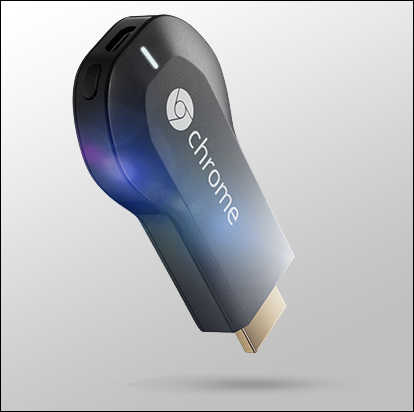 Technology that seems to solve such a problem is a pairing function using ultrasonic wave which was revealed this time. Chromecast enters a pairing trial state by playing an ultrasonic wave of a frequency which is too high to be heard by the human ear from the speaker of the connected TV.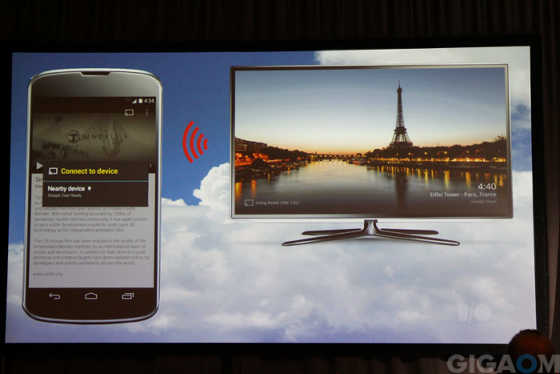 The mobile terminal that received the ultrasonic wave completes the pairing even if it does not exist on the same Wi - Fi network as Chromecast, and it becomes possible to transmit the contents. Network communication rather than ultrasound is used to send and receive content, but in this case as well, it is not necessary to share a Wi-Fi network.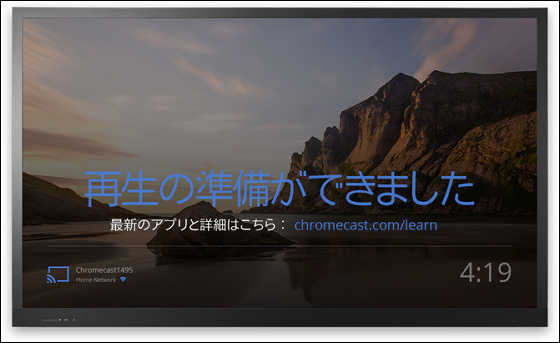 As described above, since the sender and Chromecast had to exist on the same Wi-Fi network as before, for example, when visitors of a friend or acquaintance visiting their home use Chromecast, home Wi It was necessary to teach passwords for Fi connection, which was a security concern. If pairing with this ultrasonic wave becomes possible, conventional troubles will be solved and usability of Chromecast will be improved.

Even if connection becomes easy, the act of sending content unilaterally indiscriminately is eliminated by performing authentication by pairing. With this, my TV wearing Chromecast is hacked and suddenly PV of Rick Astley 's "Give You Up" begins to flow Itazura "Rick RollThere is no longer worrying about being done.

Rick Astley - Never Gonna Give You Up - YouTube