Movie that actually used the smartphone "Nokia X2" like Android base like Windows Phone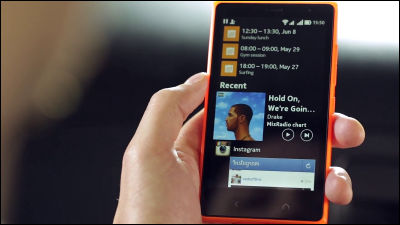 Nokia was held in Barcelona in February 2014MWC 2014And while adopting the Android-based OS, the user interface looks like a Windows Phone Smartphone "Nokia XWe announced that Nokia's mobile phone business acquisition procedure completed in April 2014 Microsoft will be the successor to Nokia X "Nokia X 2"And publish movies that show the actual appearance of the movie.

Nokia X2 Dual SIM - Mobile Phone with Skype - Nokia
http://www.nokia.com/global/products/phone/nokia-x2-dual-sim/

First hands-on with the Nokia X2 - YouTube


This is Nokia X2, Processor is Qualcomm's Snapdragon 200, memory is 1 GB and storage is 4 GB.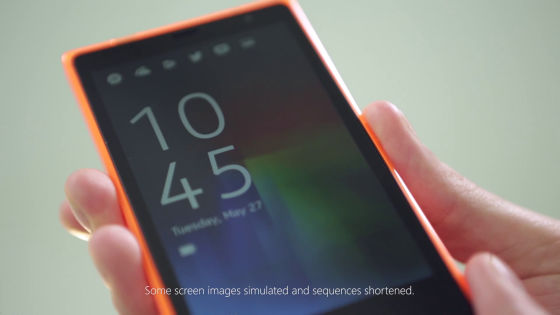 The size is 68.3 × 11.1 × 121.7 mm and weighs 150 g. The main body has become a glossy design, it is announced that three colors of bright orange, bright green, black are first developed at the time of release, and then three additional colors of bright yellow, dark gray and white are added later .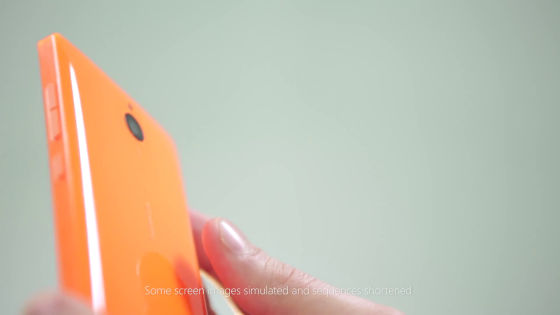 The display is 4.3 inches, and the bottom has "return" and "home" buttons.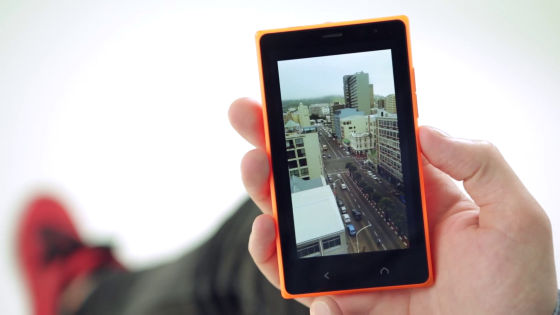 Press and hold "Back" button ......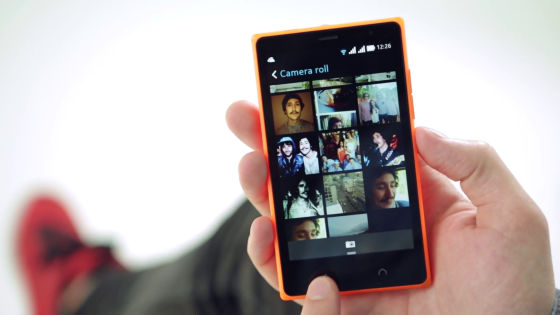 You can access the screen displaying the application in use.



This is the home screen that looks like the Windows Phone UI.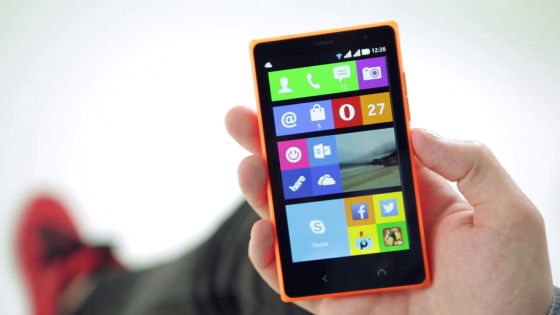 Swipe from right to left on the home screen to display "List of applications".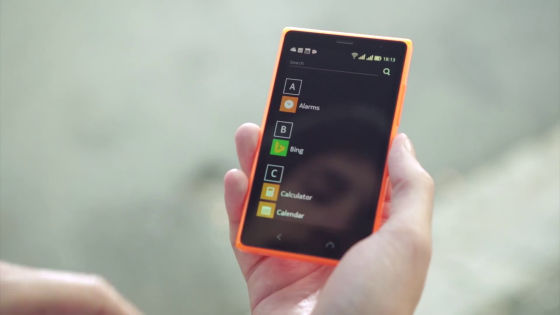 Swipe from left to right on the Home screen, "Fastlane" will be displayed.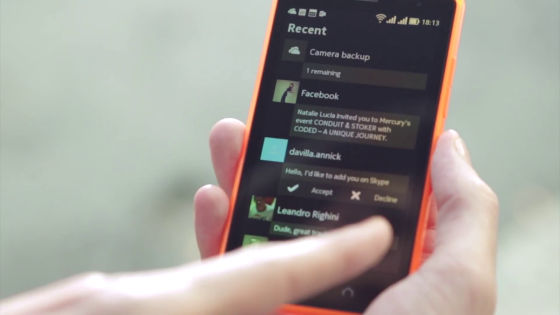 Fastlane uses frequently used applications ......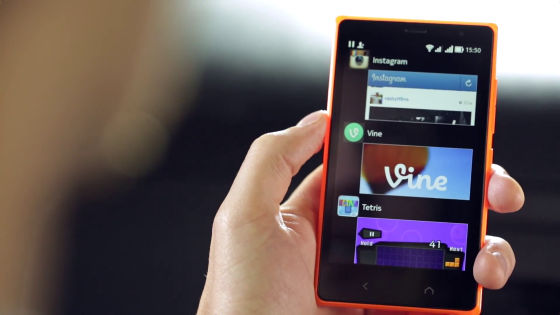 We have made it possible to access content quickly by displaying music playback control and so on.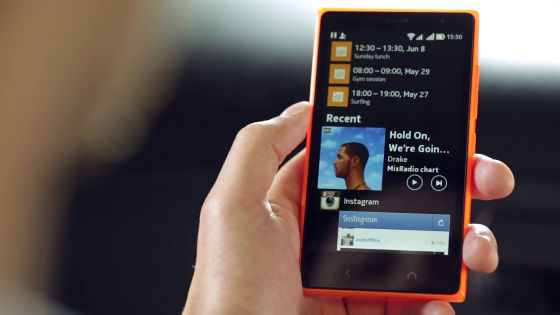 Nokia X2 has preinstalled the map application "HERE Maps" equipped with a voice navigation system.



While being based on Android, preinstalled many Windows Phone applications such as "One Drive", "Outlook", "OneNote".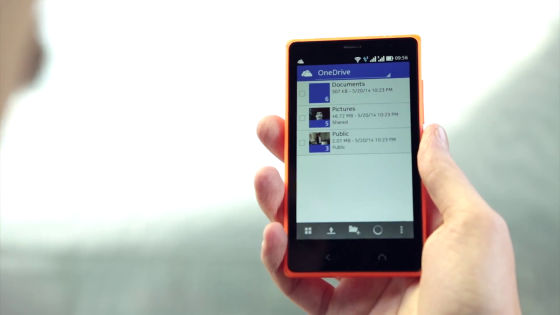 The rear camera has 5 million pixels and a front camera is also installed.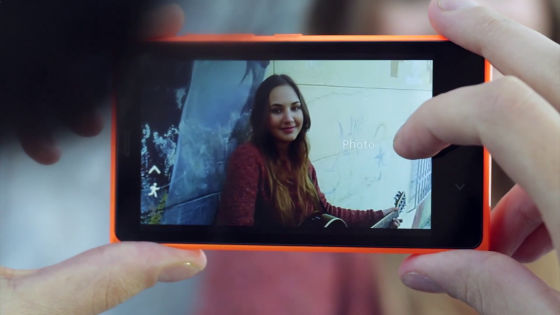 Swipe the display from the top down to display a menu that can access "Wi - Fi", "Bluetooth", etc.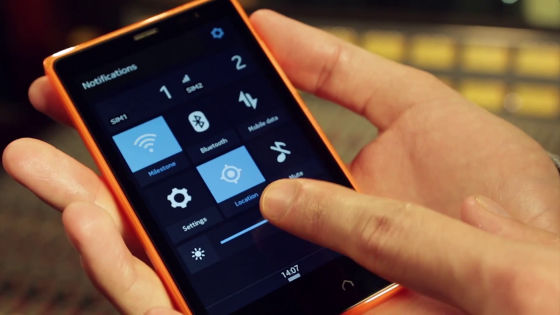 You can display the notification panel by tapping the top of the screen with the menu displayed.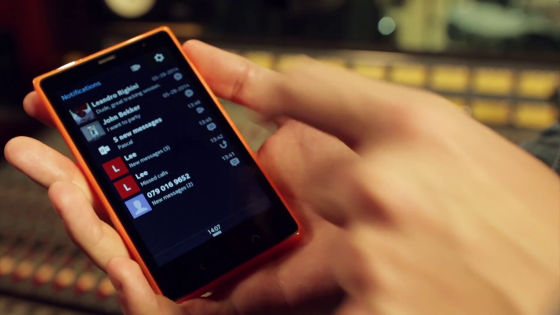 Nokia X2 is a dual SIM smartphone that can switch lines arbitrarily with one terminal.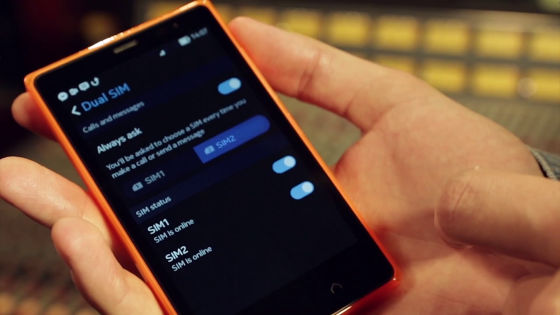 Nokia X2 will be released in the third quarter of 2014, and the price is 99 euros (about 13,700 yen).