I've been eating omelet rice with "Chamorro" thick-cut beef giving out presence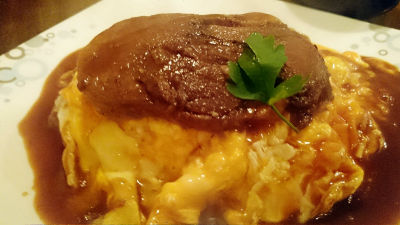 Going to eat "Ebisu" Chamorro "because there is a shop that you can eat lunch" Soft thick cut beef tender omelet rice "placed on the omelet rice with a large thick cut beef that is slightly less than 10 cm I have done it.

The location of the shop is about 3 minutes on foot from the west entrance of Ebisu station.


View Larger Map

A signboard appears when heading south from the Ebisu South intersection.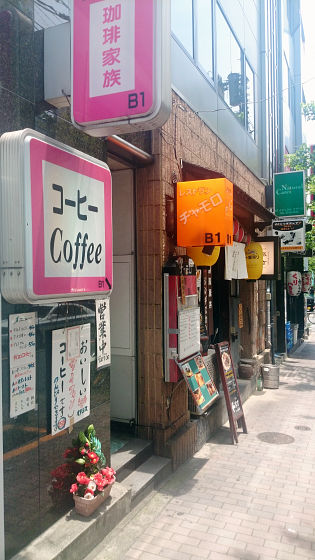 Since the shop is on the basement floor under the narrow staircase, it will be lined up outside the shop before opening or during crowded.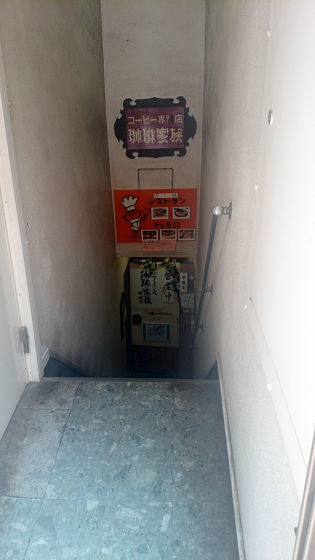 A menu that was outside. Both menus can change the amount of rice for free, omelet rice can take out.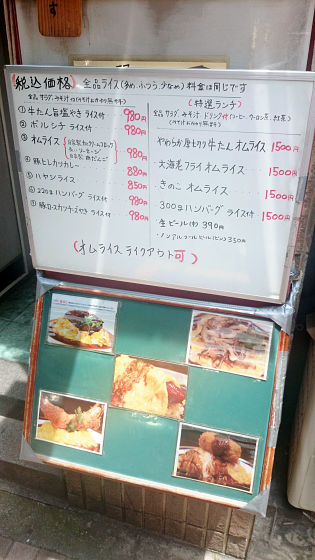 As you go down the stairs looking at the panel of the season entitled "Taste of Taste Restaurant Chamorro" ......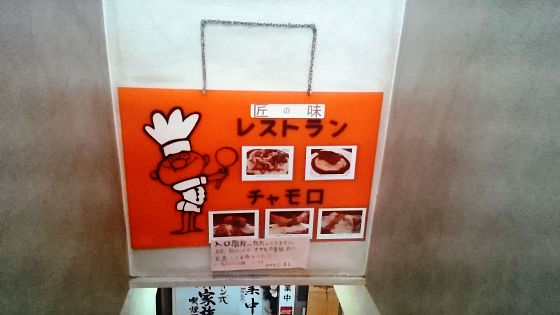 Chamorro on the right hand side.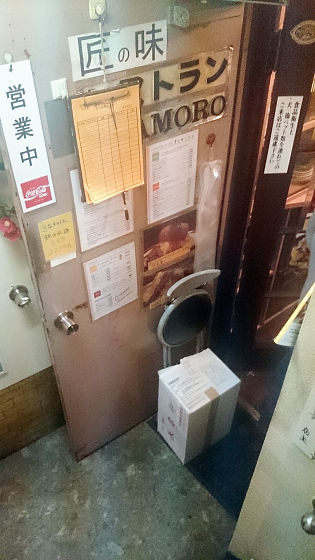 There are five table seats in the shop. There will be no meeting and waiting outside when the table fills up.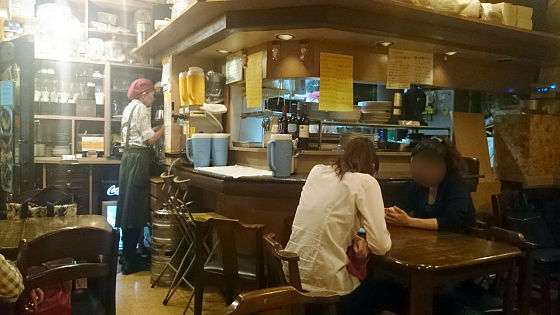 We ordered "Soft Thick Beef Tissue Omuraise" (1500 yen) and "Omreis (Homemade Crab Crab Croquette)" (980 yen).

Beef tender omelet rice arrived first. Salad, miso soup, drink after eating is set.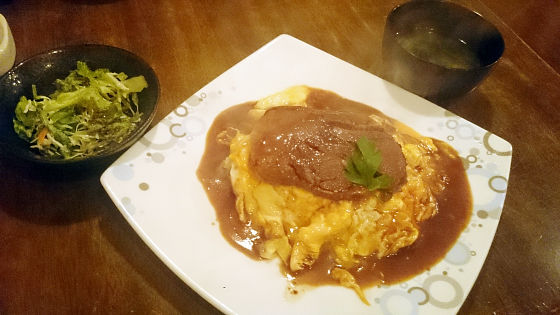 Beef has a thickness of about 1 cm, its size is about 8 cm long, and at the moment when it is placed on the table, "a cow's omelette is big, but a cow is big!" A little surprised.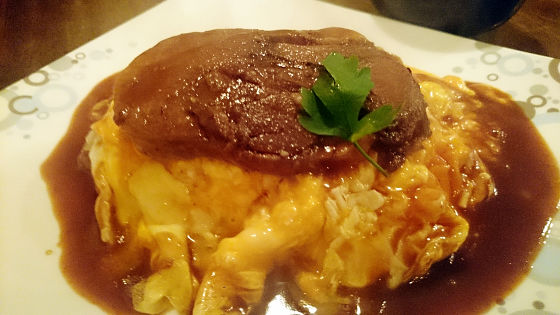 The beef is boiled and it is soft enough to handle it even with a spoon alone. It feels like going straight into the beef stew.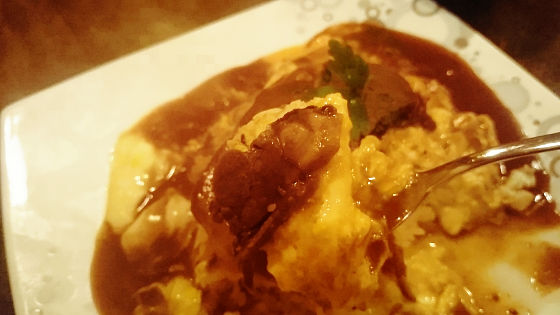 Since omelet-shaped eggs are firmly baked on the side of the rice, it may be uncomfortable when asking for so-called "fluffy omu rice". The outside is a solid state, the inside is baked.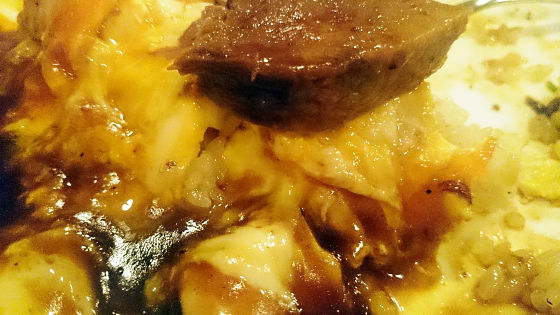 Rice is not ketchup rice but butter rice. If it is ketchup taste it might be too strong for cattle, so this is ant. However, since the demi-glace sauce on which it takes is freshly refreshing, if you are a person who likes strong taste you might feel that punching is missing.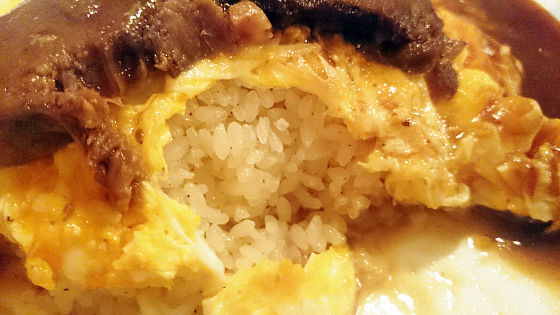 Ordinary omelet rice can choose from three kinds of homemade crab cream croquette, long sausage, homemade meat dumpling topping. This time I chose croquette.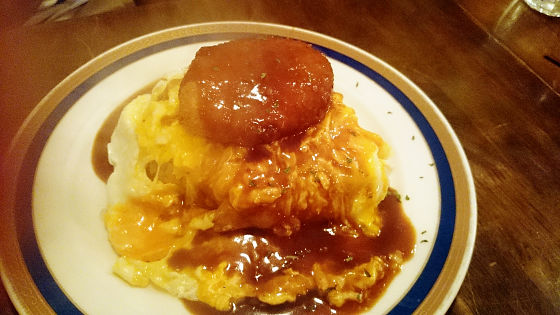 Croquette is not an oblong but an oval.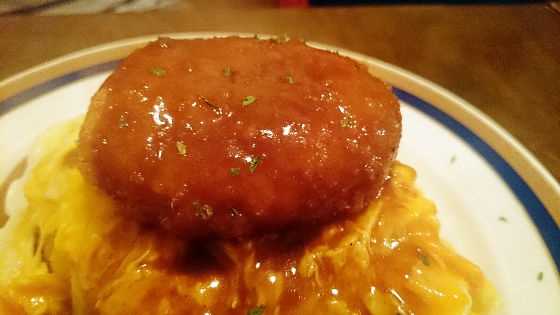 The cream is pretty dark eyes, it will not flow past the cut.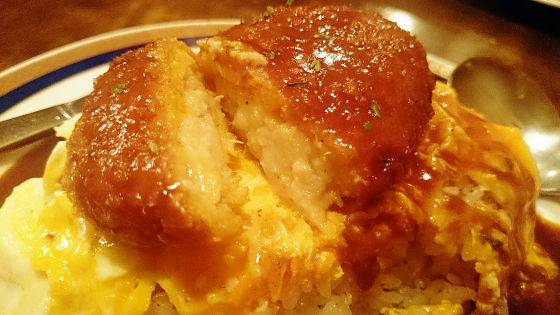 The clothing is thick, the exterior is crisp, the inside is mixed with the cream and the texture is blown.



I did not change the amount of rice either, so when I came to the table I thought 'Was it okay to make it big?', But when I try to eat it will fit in the stomach and the adult men will be fully satiated It was a volume to become.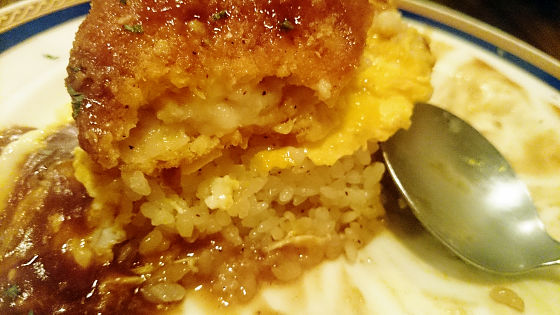 Although it is a high impression to say at lunch, it is a high impression, but as thick as it is said to be "softly thick cut beef tan", and thick and quite big beef tin is used, so once you try challenging the person you care about Please.