American movie chain banning watching Google Glass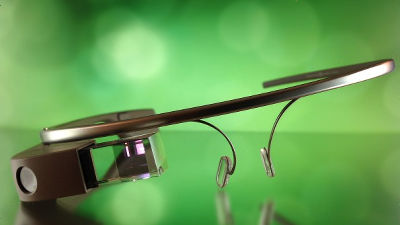 In the United StatesBeta saleAlthough it is not going to be a topic such as the start of Google Glass, a chain store that officially banning the wearing of Google Glass appeared in the American movie theater.

Theater chain bans Google Glass | Ars Technica
http://arstechnica.com/tech-policy/2014/06/theater-chain-bans-google-glass/

We have 14 shops around Texas etc.Alamo DrafthouseDeclared to prohibit movie viewing with Google Glass at the movie theater as a copyright infringement. It is the first time for a chain store to officially ban Google Glass with video recording capability,Tim LeagueMr. Mr. commented on Twitter that "even a movie trailer will not allow recording at this movie theater."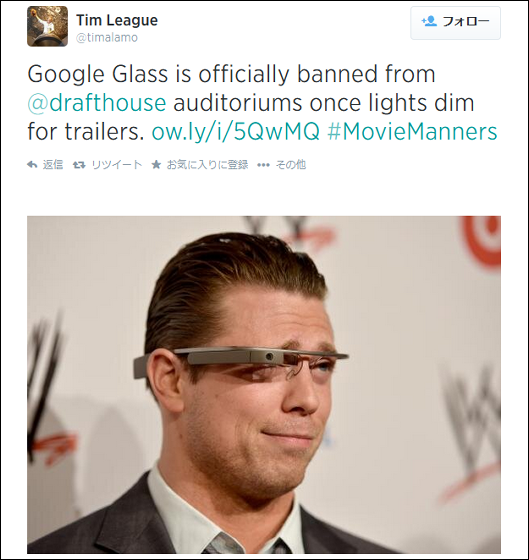 Google Glass has made it possible to use eyewear that can be recorded by the general public, so problems that can not be judged by existing laws and rules are emerging. Already refuse to enter Google Glass wearingRestaurant· Casino · Strip theaters etc. are beginning to appear, and in January this yearAMC Theatresso"Agent: Ryan"People who appreciate using Google Glass as myopic glasses have been kicked out. This person testified that "A man came in my seat and took Google Glass wildly and got ordered to go out now" about an hour after watching the movie. Outside the cinema, there are about 10 policemen and security guards standing, and this man was surprisedly said that "I was not recording a movie but I just like gadgets" . A few weeks after the incident AMC Theaters said that "it is not appropriate to wear equipment with recording capabilities in a movie theater."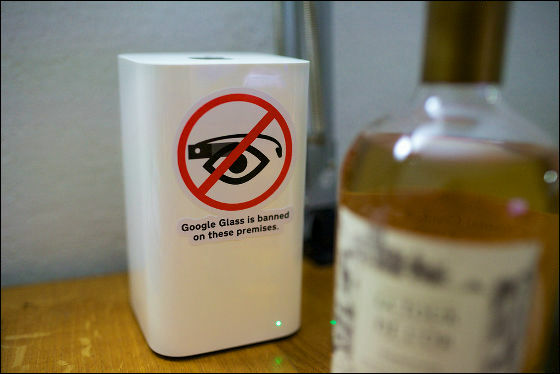 ByLoKan Sardari

Although there are problems of privacy and rights, problems seem to spread even for wearing at the beach and sports watching, but there are parts that can not be judged by laws and rules, so the moral of Google Glass users seems to be questioned.