I actually tried using "StickNFind" which tells the location of things lost in conjunction with smartphones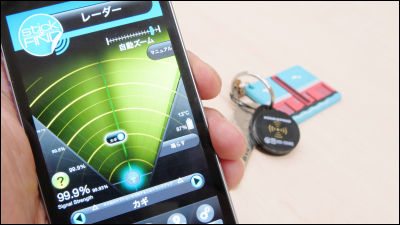 Looking around the key just before going out, or forgetting to put the wallet somewhere can happen to anyone. "StickNFind"Is a convenient gadget that will inform you of the location of the item when it is forgotten or lost in case you paste it on a key or a wallet that tends to forget in conjunction with the smartphone I tried to check if it was really useful.

StickNFind
http://mbridge.jp/

Here is StickNFind.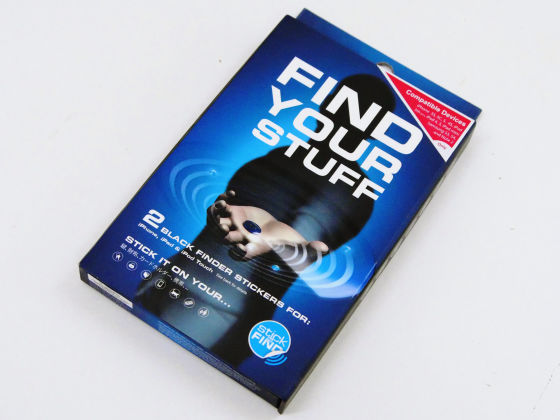 StickNFind's compatible terminals are "iPhone 5s / 5c / 5 / 4s /", "5th Generation iPod Touch", "4th Generation / 3rd Generation iPad", "iPad mini", "GALAXY S III", "GALAXY S4", "GALAXY Note II "Has become.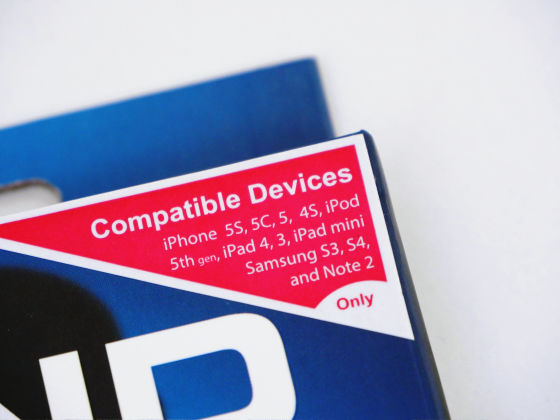 Open with Pakari.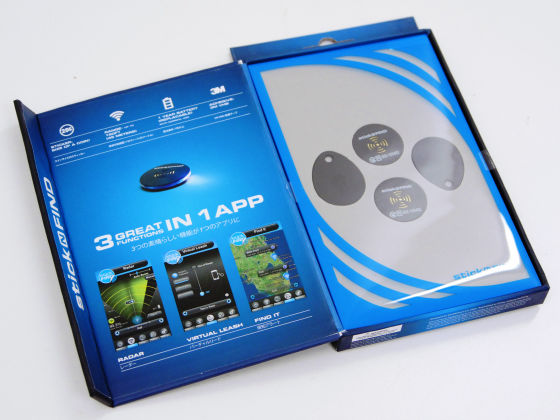 Inside the box are two parts StickNFind and parts with shapes like a guitar pick, and instruction manuals.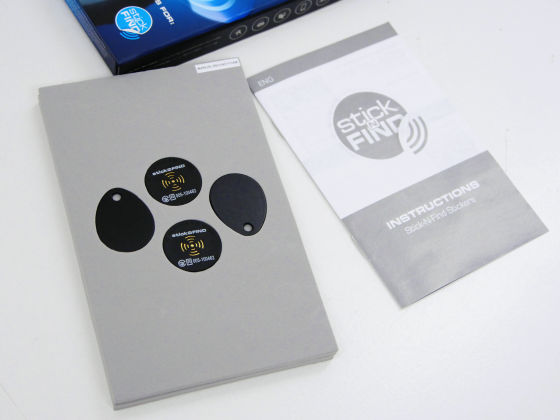 The instruction manual is written in Japanese so it is safe.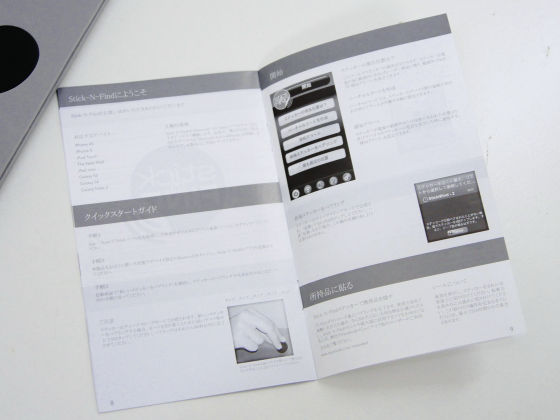 On the left side is StickNFind and on the right side is a chip for sticking StickNFind.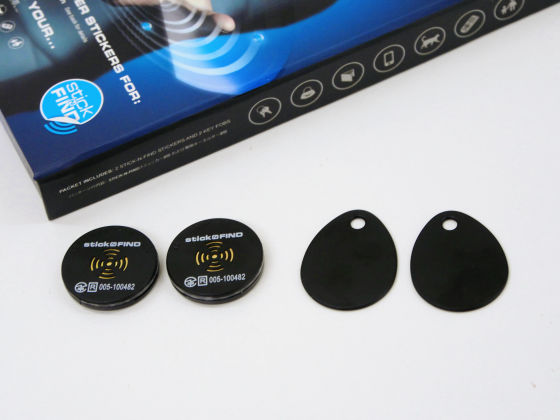 The size of StickNFind is about one size larger than 10 yen coin. Weight is 4.5 g, battery type is CR 2016.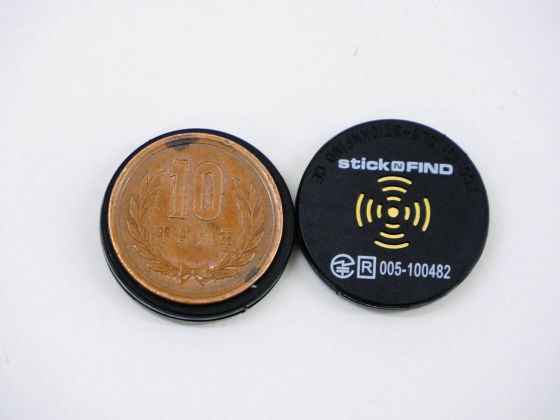 The thickness is about 5 mm thinner than iPhone 5s.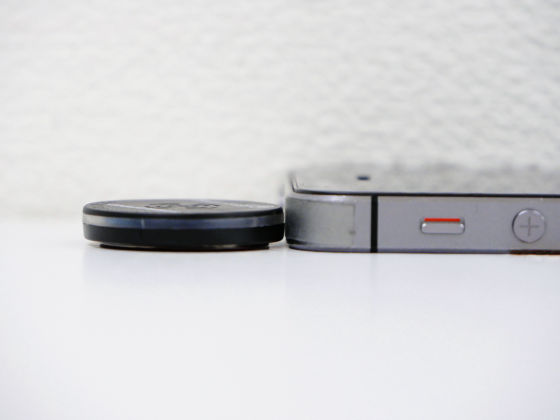 To use StickNFind, you need to install a special application from the following URL.

StickNFind for iPhone, iPod touch, iPad currently on the iTunes App Store
https://itunes.apple.com/jp/app/sticknfind/id606702432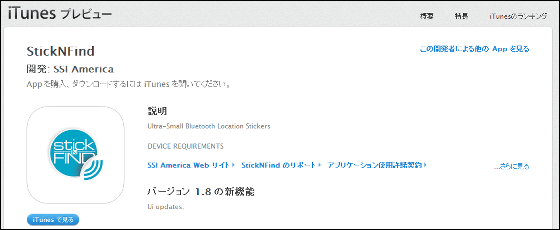 StickNFind - Android application on Google Play
https://play.google.com/store/apps/details?id=com.sticknfind.locator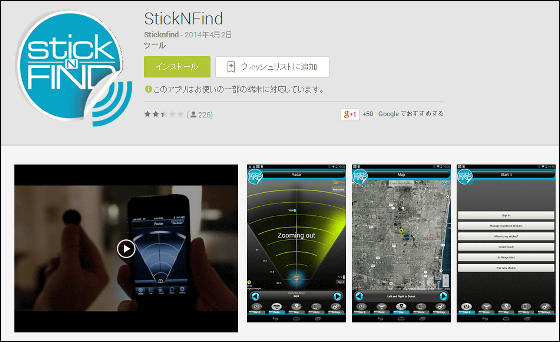 This time to use StickNFind on iPhone 5s, install iOS version application.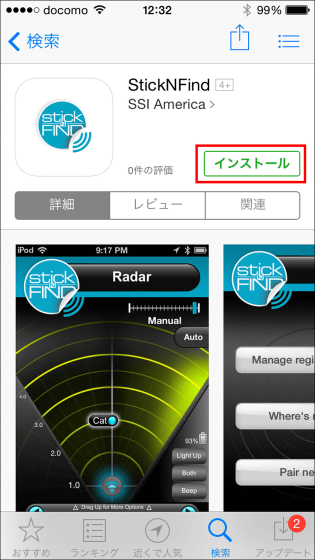 Since StickNFind works with a smartphone with Bluetooth, check whether Bluetooth is turned on from "Settings" before launching the application.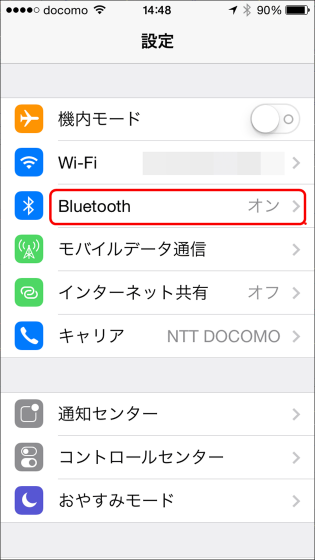 Turn on Bluetooth and tap the icon to start up.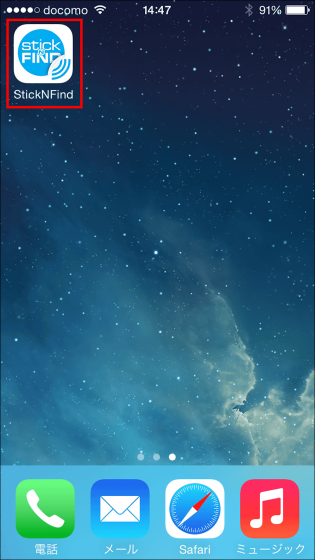 Tap "OK".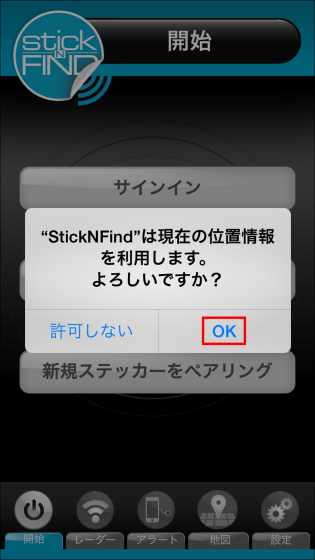 Tap Accept.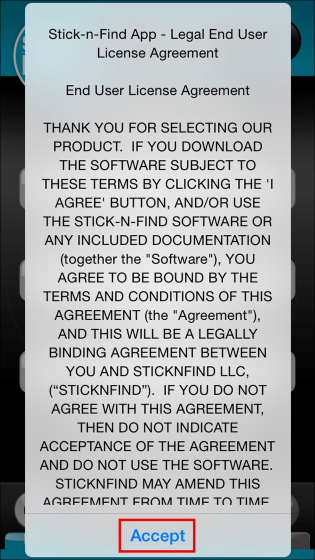 First, tap "Sign in" to create an account.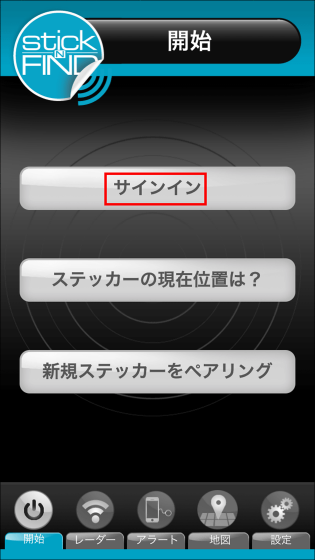 Tap "Create account".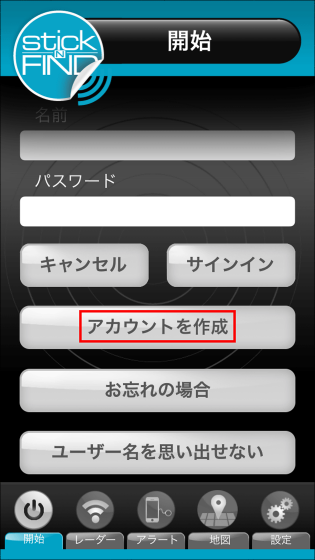 After entering "Name" "Password" "Confirm password" "Mail" in order from the top, tap "Send" to complete the account creation.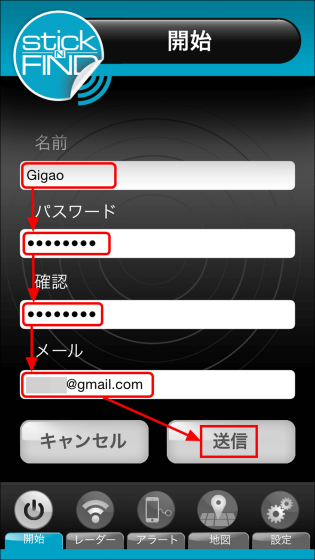 So, let's try StickNFind with Bluetooth in conjunction with smartphone. Tap "Pair new stickers".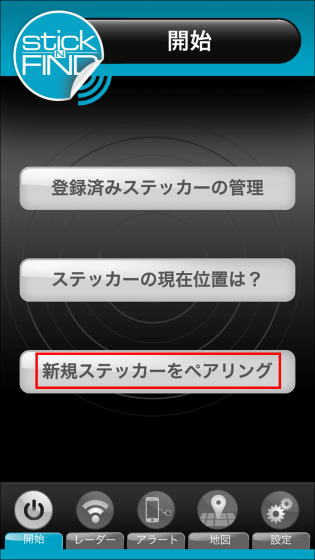 Tap "Register new sticker".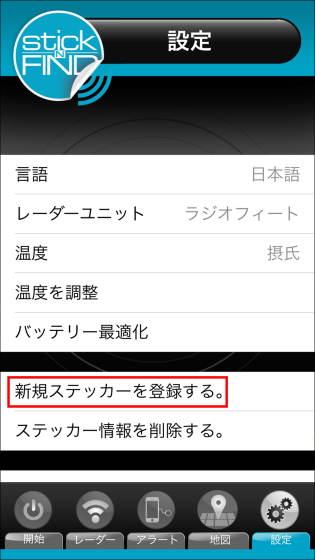 Next, tap StickNFind 4 times lightly four times with "CONTRON CONTRON" on the table etc etc. When the beep sounds, the startup is successful.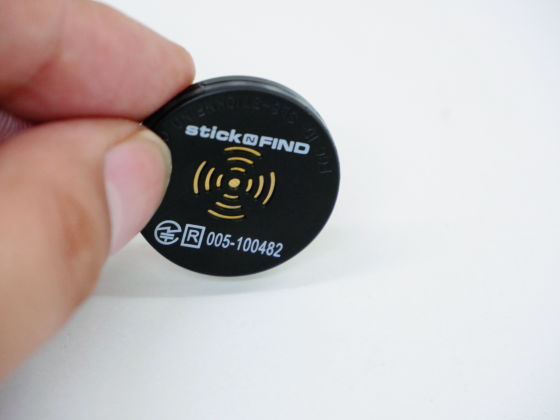 When StickNFind starts, "StickNfind - 0" appears in the list, so tap it.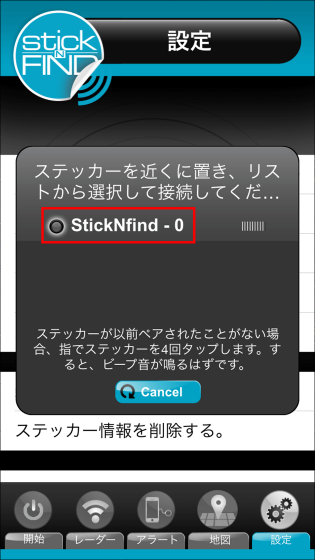 I made the name "key" to use after this. If you plan to paste StickNFind on your wallet, it is easier to keep it like "wallet".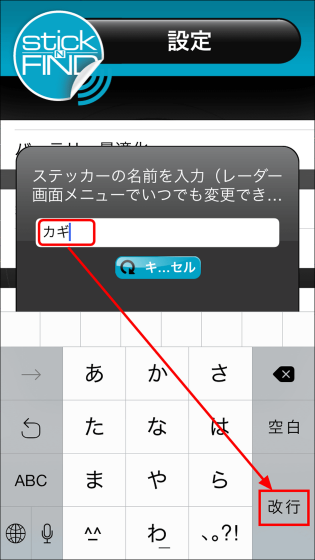 After setting the name, you will be asked for pairing, so tap "Pairing".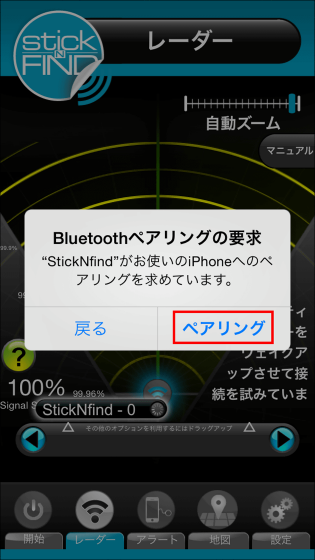 Tap "Register".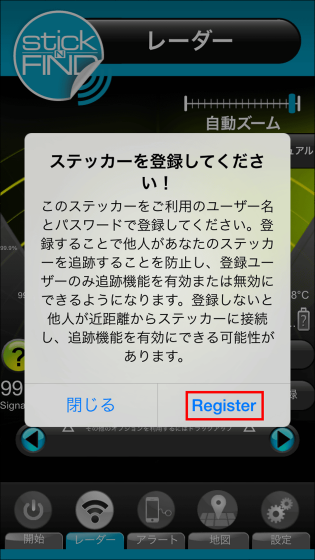 Tap "Close" to complete the registration.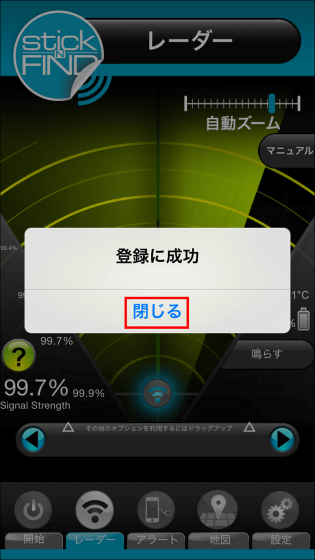 When registration is completed, the location of "key" is displayed on the radar.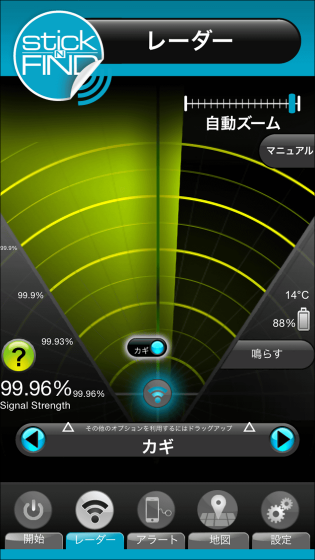 I put StickNFind diagonally in front of iPhone 5s, but radar can not display the correct location.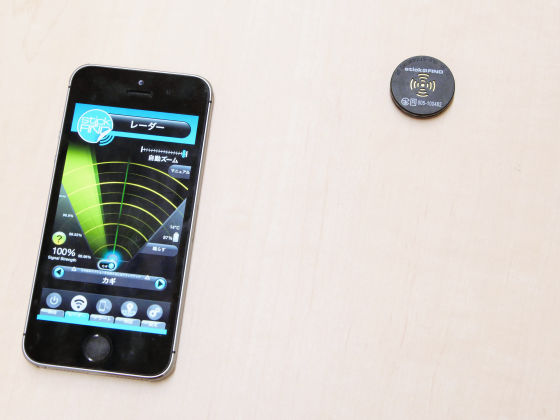 After that, I tried it in various places, but the question remains about the accuracy of radar.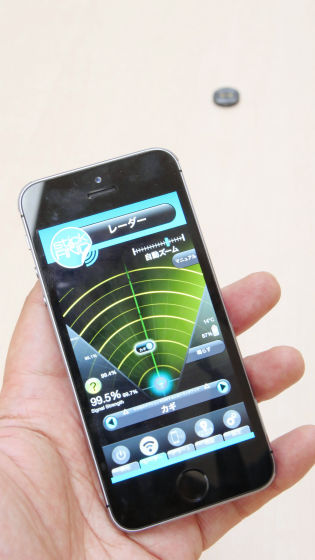 However, StickNFind can tap "ring" and give out a sound without relying on radar.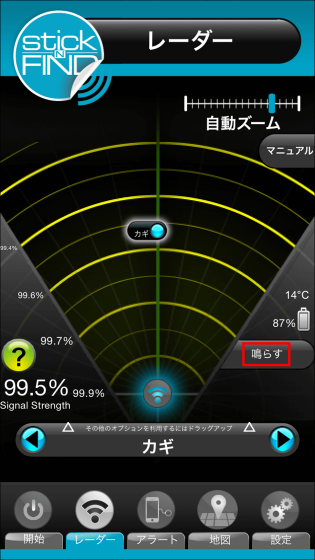 You can check the fact that StickNFind actually sounds from the following movie.

I tried to sound "StickNFind" - YouTube


StickNFind lights up in blue while the sound is ringing. This way you can discover in a dark place without hesitation.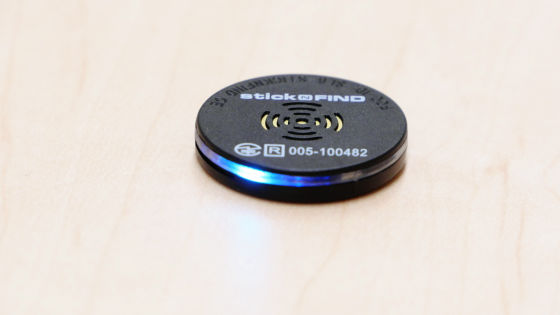 I was able to check the operation of StickNFind, so I will attach it to the key. First of all, install a chip ... ...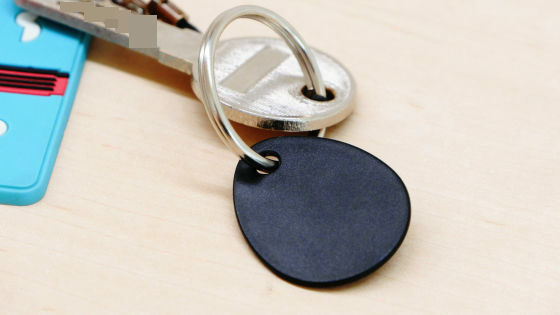 Peripellis a sheet stuck on the back of StickNFind.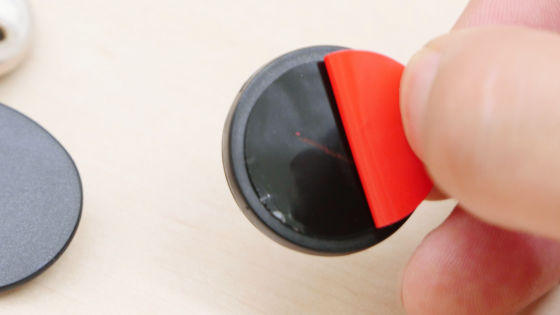 Paste and paste StickNFind and it is completed. Because the sticker on the back of StickNFind is quite sticky, you need to be cautious when sticking.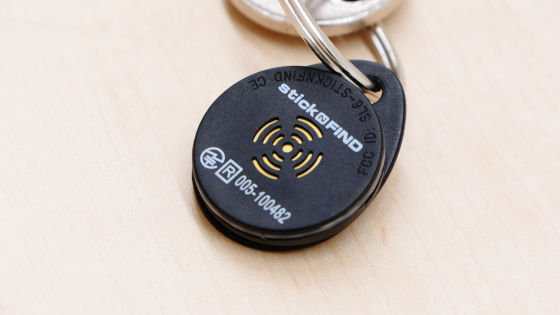 With this, you do not need to look for keys and get irritated just before going out. The effective distance of StickNFind is 45 m straight.



In addition to making it easy to discover things lost by StickNFind, StickNFind is equipped with a function to prevent forgotten objects.



Tap "Alert" from the menu bar at the bottom of the display. "Leash" is displayed on the screen, so turn it on.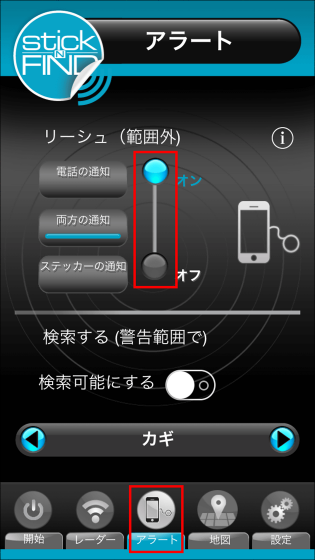 The forgotten item prevention function is turned on by this. For example, let's forget the key on the chair.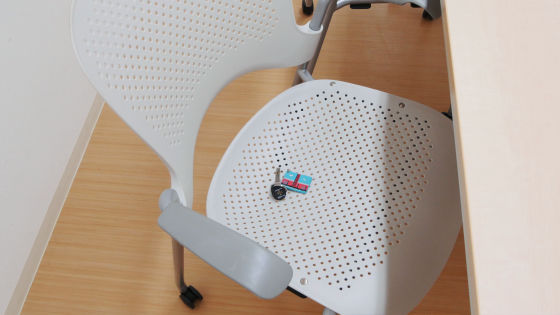 When Bluetooth leaves the distance of out of range, it informs you of the forgotten thing with a sound like an alarm saying "cancan". If this is the case, I can return soon and take it.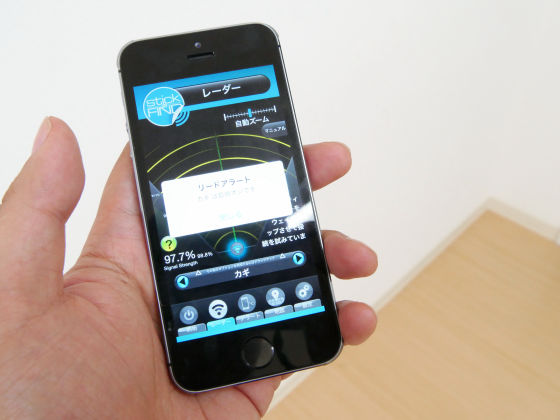 You can check the state of letting you forgetful things with a sound like a warning from the following movie.

A notification sound of a lead alert looks something like this - YouTube


Also, if you turn on "make searchable" on the leash setting screen ......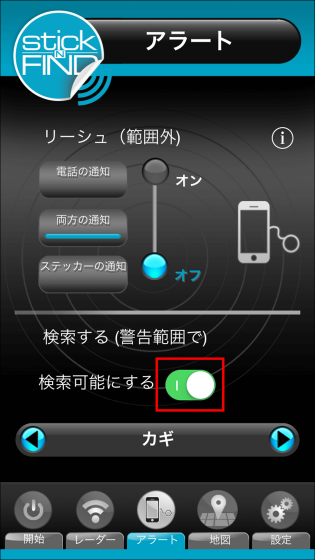 When the lost item's place enters the range that can be detected with the smartphone's Bluetooth, it alerts me and tells me the same warning as before.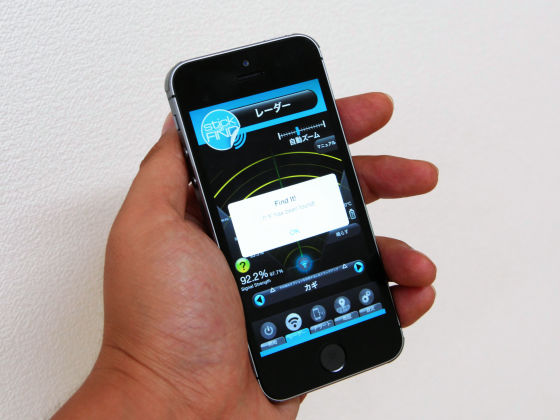 It is wonderful to inform you that "key has been found!" ......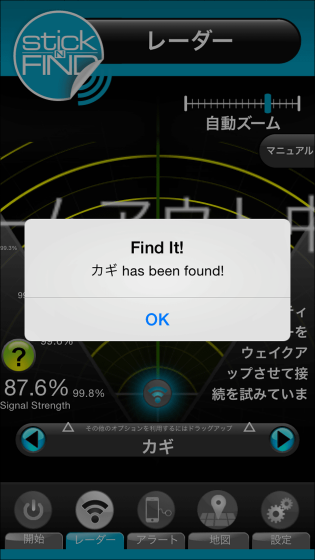 Since the essential radar function is not stable, in the end it will sound by sounding.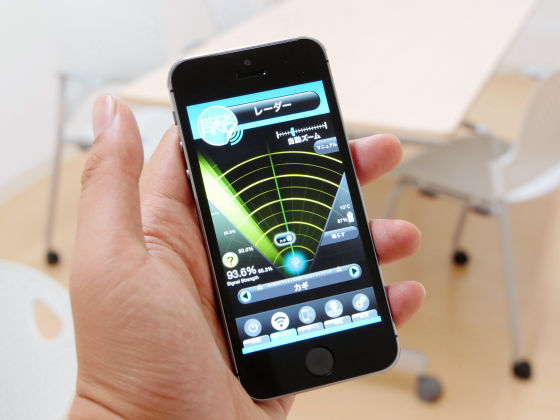 StickNFind also features a map function. By tapping "Map" from the menu bar, you will see the location where the registered item was last detected. It seems to be a standard when looking for lost items.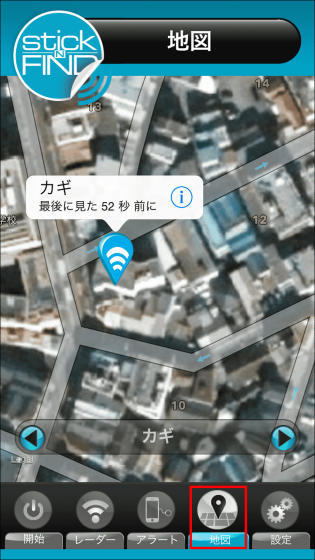 I tried using the function of StickNFind all the time, but poor precision of radar is an ant that needs improvement. Also, when the application dropped many times during startup, setting the leash of the forgetting prevention function, there were times when the warning did not stop even if tapping OK. StickNFind's idea has been finished in great way, so expectations will be added for future updates.

Amazon.co.jp: 【Amazon.co.jp Limited】 StickNFind Sticker · Find (Position Confirm Sticker / Application Interlocking / Black) 【Japan Authorized Agency Products】 SNF-2PK-BLK-ALL-ASN-A:
http://www.amazon.co.jp/dp/B00IEZ9T14