I tried two types of Nansand of Rotteria to challenge Moss's Nan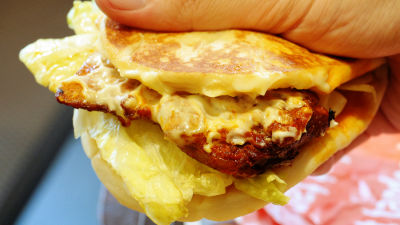 The new product for summer with Nan is classic of Mos Burger, but this year Lotteria is also making a new menu using Nan, and "2 Tomato Curry Chicken (Nansando)" and "Hot Tandoori Chicken (Nansando) 2 The type was released on June 5th. I went to eat how Lotteria holding 'Hito Aji Different Lotteria' gave out the difference with Moss.

~ A new menu perfect for the hot season from Lotteria appears! ~ "Hot Tandoori Chicken (Nansando)", "Tomato Curry Chicken (Nansando)" released nationwide from 5th June (Thursday) 2014!
https://www.lotteria.jp/news_release/2014/news06020001.html

Arrived at Lotteria.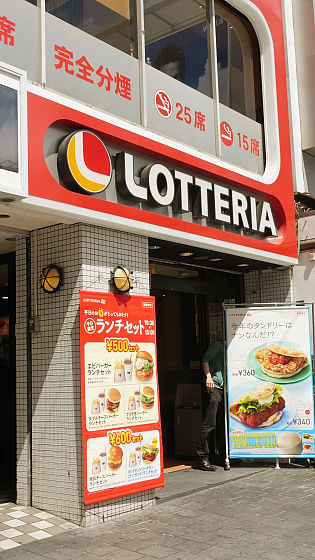 Also appeal "Tomato Curry Chicken (Nansand)" and "Hot Tandoori Chicken (Nansand)" even in front of the shop.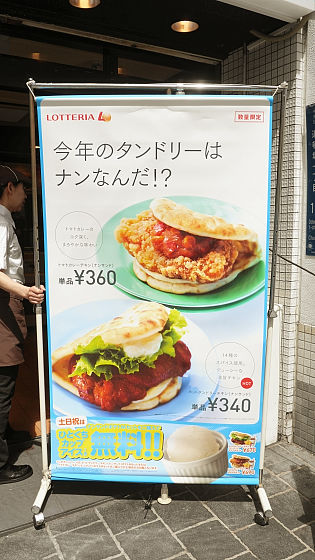 A lot of posters of new products using Nan were pasted in the cash register.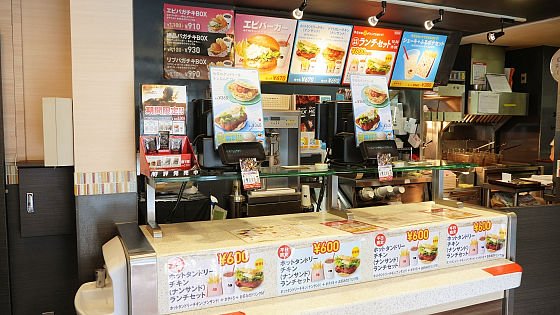 I found a poster that was in front of the shop next to the cashier. I will place an order immediately.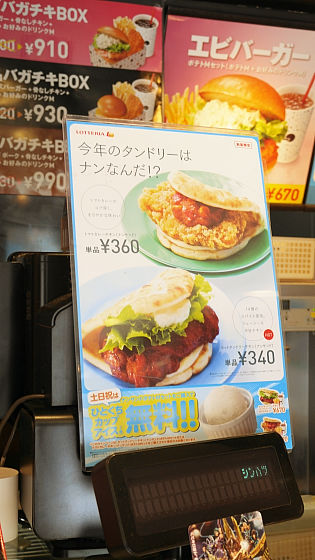 Waiting We arrived two new items using Nan in less than 10 minutes. In the case of Moss, it comes out in a long state without folding back Nan, but the one of Lotteria came out with a packet like a hamburger.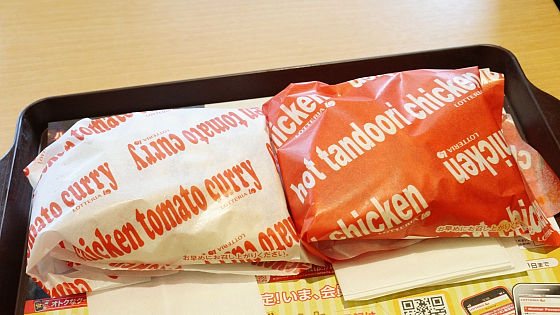 It is folded in half with a feeling like this when pulled out of wrapping paper.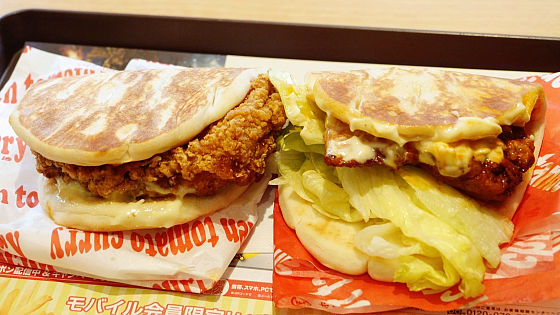 Tomato curry chicken (Nansando) is a price 360 ​​yen including tax, fried chicken thigh meat with spice and dish with tomato curry sauce using 15 kinds of spices together with nan.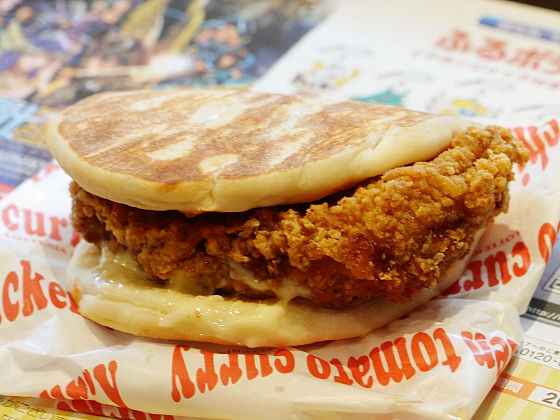 Nan has a solid brown brown color.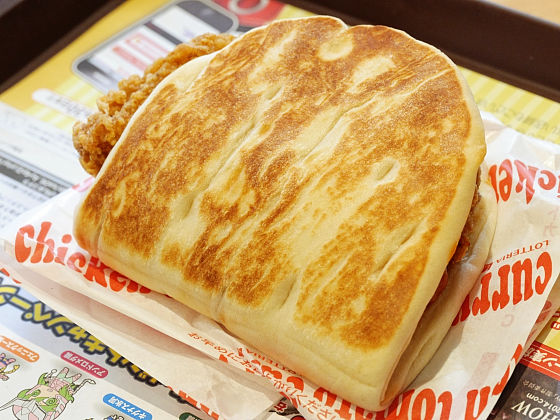 When you open the sand you can see the tomato curry sauce and fried chicken thighs.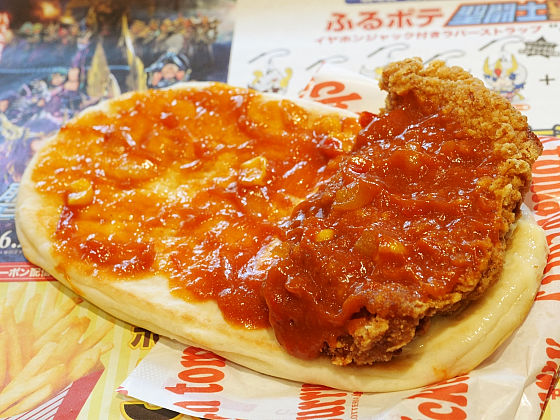 It seems that tomato curry sauce also contains corn and onion.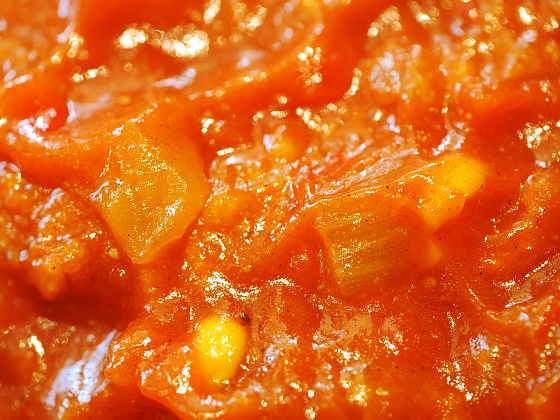 Fried chicken thighs feel like huge to fried.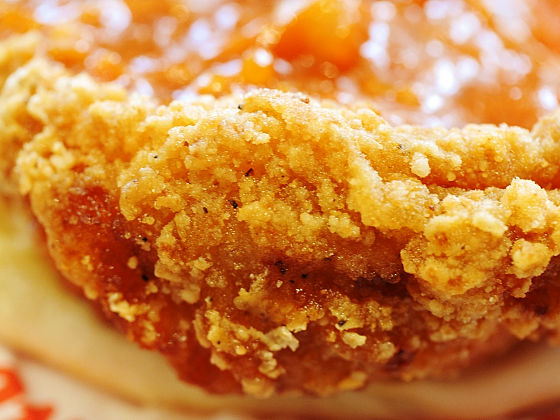 Mayonnaise is tapped under chicken thigh.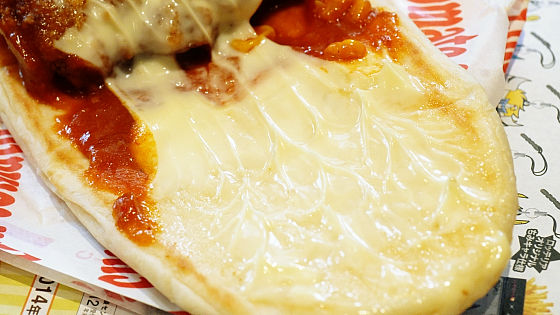 I will chicken again with Nan and try it.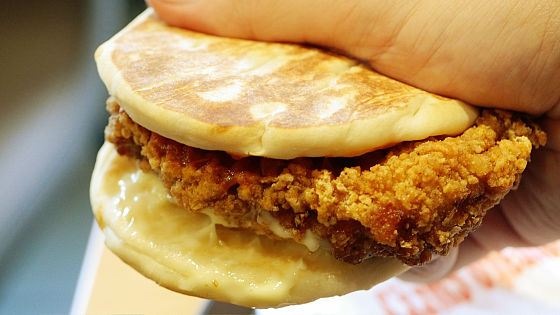 Tomato curry sauce which the tomato and spice fragrance and spicy taste works fairly well matches chicken thigh meat seasoned with spices and garlic, and it seems to be a summer taste. Mayonnaise also gives richness. Although Nan is slightly weaker than Moss, the surface is slightly crisp and it is a completely different impression from normal buns.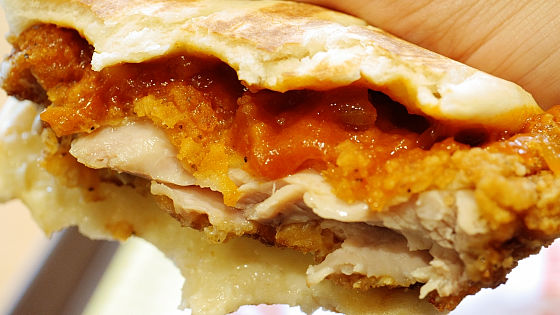 Because tomato curry sauce and mayonnaise are easy to protrude from Nan, attention is necessary when eating.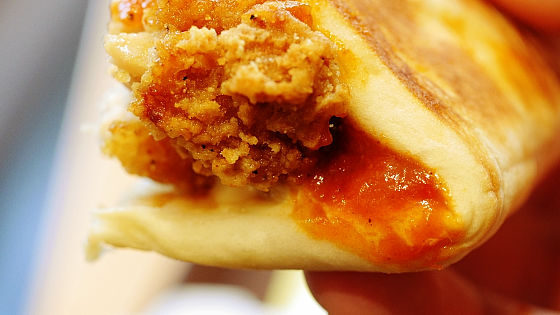 Hot Tandoori Chicken (Nansando) is 340 yen including tax, it is a dish of 14 kinds of spices blended exclusively for Tandoori with yoghurt, sandwiched between oven-baked Tandoori Patti, Lettuce, Mayonnaise.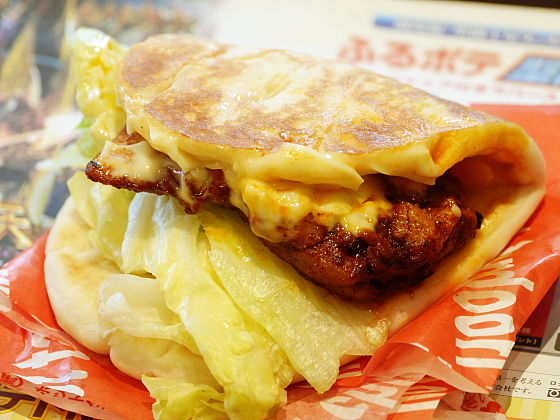 Impression that mayonnaise is contained considerably enough when opening Nan.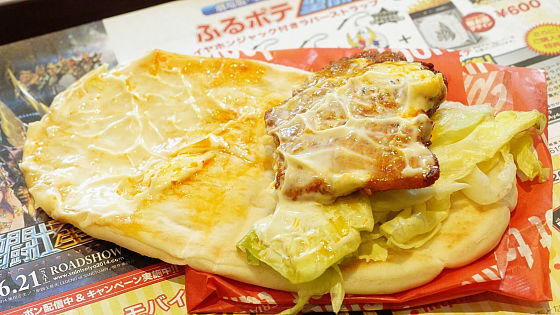 Tandoori Chicken Patty has a tight spice and mayonnaise is painted a considerable amount.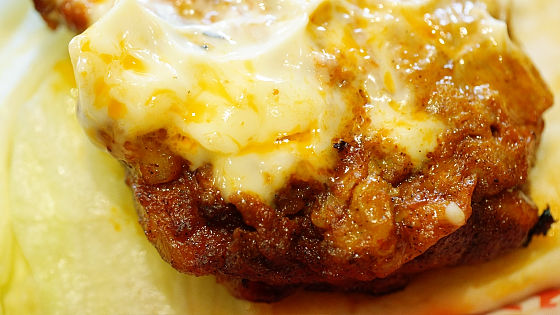 Lettuce was soaked with spices and fat of tandoori chicken.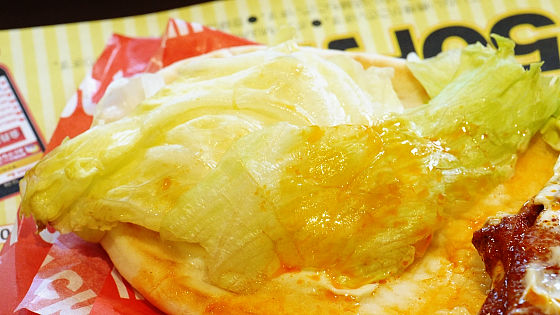 Mayonnaise also under lettuce.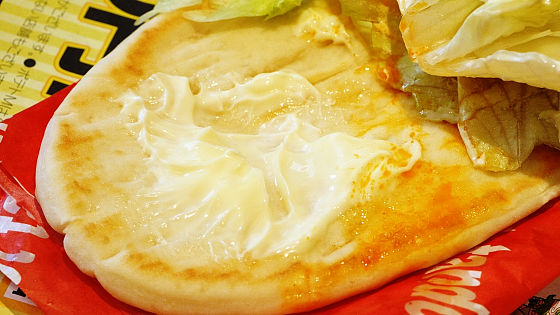 I will bring it in my hand and eat it.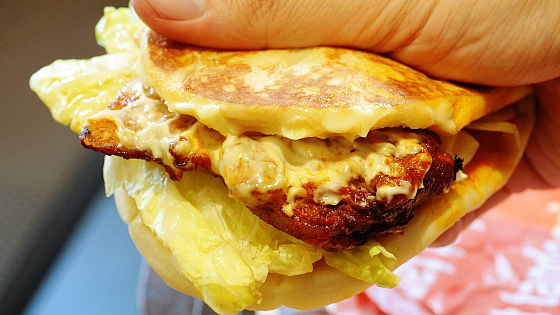 Tandoori chicken has a slightly stronger pungent taste, but chicken thigh meat is plentiful, lettuce and mayonnaise are also quite large, so it is finished in a balanced taste in total. However, it seems that there are too many mayonnaise, so it may be a little less. Nan is a crisp texture similar to tomato curry chicken, compatible with Tandoori Patty. Although the sand using two kinds of Nan is a curry-seasoned seasoning using spice, it was finished in a very different taste. The taste of Nan seems to be higher by preference, but Moss looked more upward.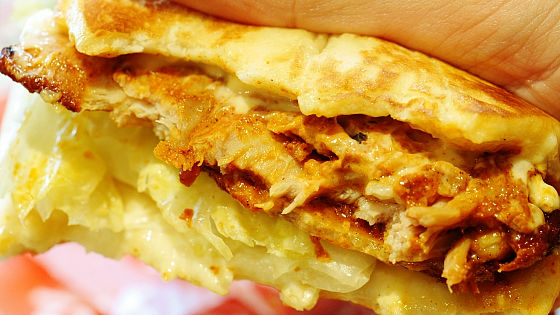 Tomato curry chicken (Nansando) and hot tandoori chicken (Nansando) both sell until late August. It seems good to eat on a hot day. People who like Moss 's Nan may eat Lotteria' s Nan.