"Opera 22" with silent update function official release for Windows · Mac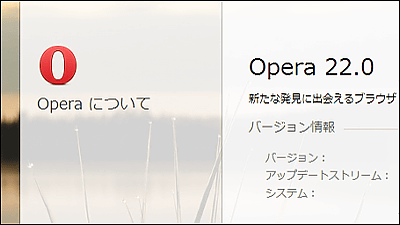 As the latest stable version of the web browser "Opera", the official version of "Opera 22" for Windows and Mac has been released. The main change is that a silent update function was installed that checks for updates even when Opera is not running, and updates in the background if there is an update.

Opera browser - New web browser - Download for free
http://www.opera.com/ja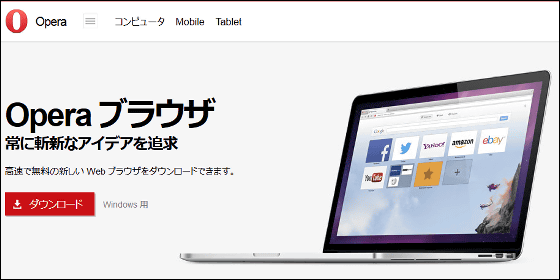 Opera 22 released Silent Update for Windows Mac, Theme - Opera Software
http://blogs.opera.com/japan/2014/06/opera-22-release/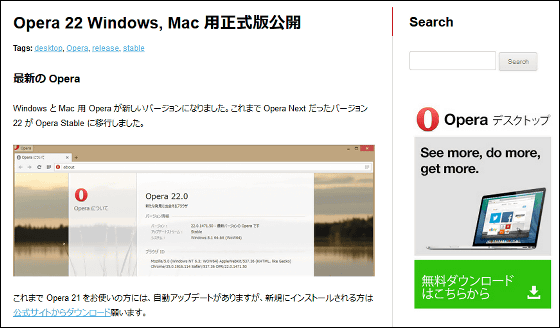 The default theme has also been redesigned.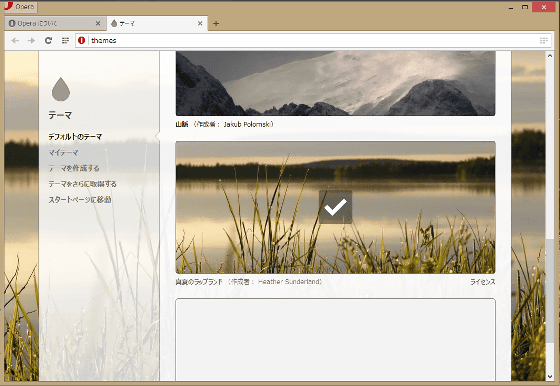 Encoding was also automatic judgment so far, but manual selection has newly been added. Basically, although Opera normally encodes it, it seems that it was added in Japan because it garbled sometimes.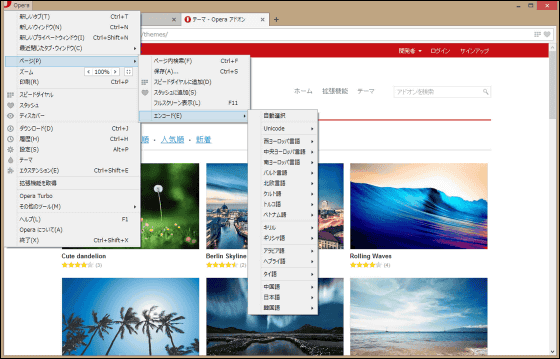 Also, in Opera 21, when searching using the address bar, there was a problem that Yahoo.com was used even if selecting "Yahoo!", but this was solved and Yahoo! Japan search results are supposed to come out.