New design appeared on Google Glass, and four examples of use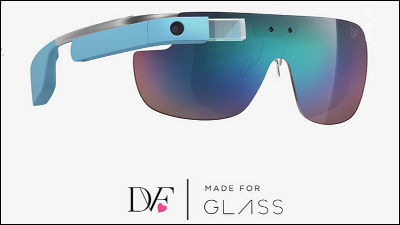 in AmericaGeneral sales of beta version has startedGoogle Glass is an ordinaryAdd glasses-like designAlthough it is getting easier to get in the wrong way, etc., a new female fashion brand "DVF (Diane von Furstenberg)Collaborate with you to purchase casual designs and Google Glass for women.

Today we're announcing the DVF | Made for Glass collection, a collaboration ...
https://plus.google.com/+GoogleGlass/posts/ADc43422aBW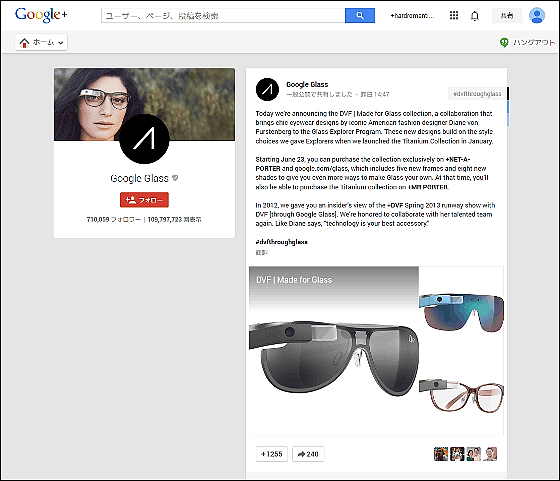 DVF | Made for Glass: In Conversation with Isabelle Olsson | Lip Service | The Diane von Furstenberg Blog
http://www.dvf.com/lip-service-blog/post/?cid=blog-post-4355

Google announced three new Google Glass designs "Made for Glass" that I collaborated with the American fashion brand DFV. The added design is simple design based on the following blacks ... ...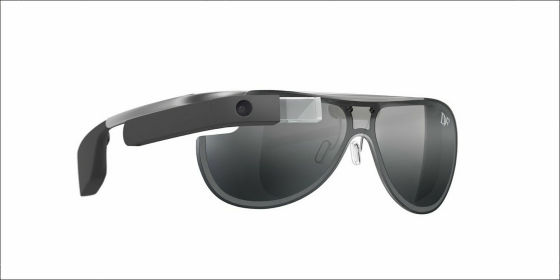 Frame for casual women



Five kinds of frames and eight kinds of sunglasses are added, such as sunglasses type that seems good for sports.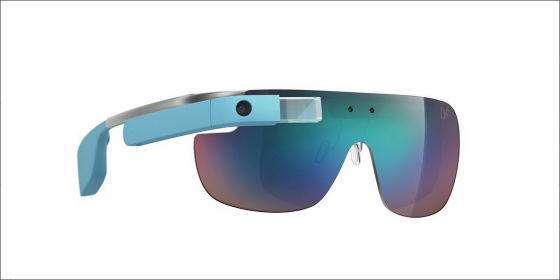 From June 23, 2014 (local time) to "Google Glass Store"and"NET-A-PORTER.COM"Google Glass of these new designs will be available for purchase.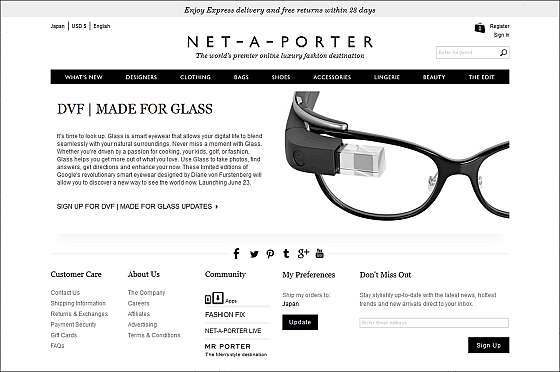 Although Google Glass has been improving its lineup one after another, there are four examples of utilization, "How is it actually used?" Has also appeared.

◆ Hearing impaired project "Signglasses" displaying sign language on Google Glass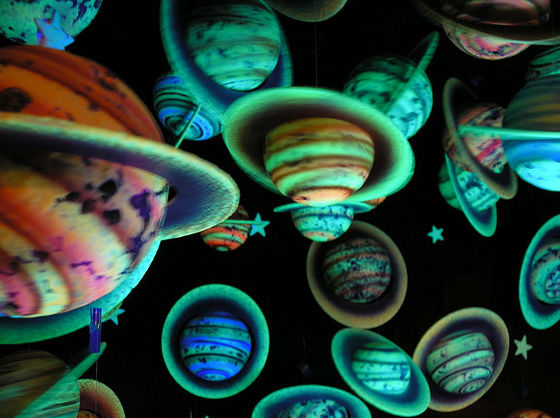 ByJorge González

In the planetarium there is a narration that explains the constellations etc, but if you turn off the light to project a star, the hearing impaired will disappear sign language. thereBrigham Young UniversityThe team of researchers with hearing impairment are conducting a project to display sign language narration on Google Glass while watching the constellation with the planetarium.

Google Glass adaptation opens the universe to deaf students
http://www.eurekalert.org/pub_releases/2014-05/byu-gga052714.php

The best tennis player ever "Roger Federer"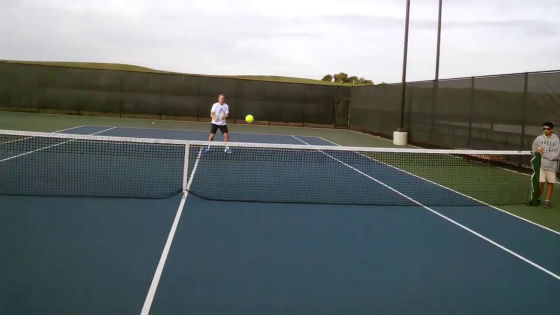 A Swiss men's professional tennis player Roger Federer wearing Google Glass has released a movie playing tennis and the Google Glass camera gives you the realistic feeling that you are really playing tennis.

Roger Federer through Glass - YouTube


◆ Police in Dubai will consider introducing Google Glass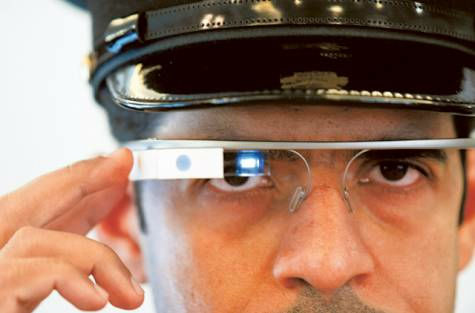 The police in Dubai are considering introducing Google Glass as a device that facilitates the identification and violation of vehicles, taking pictures of vehicles, issuing tickets for traffic violations and exchanging instructions. Dubai Police conducted demonstrations using Google Glass and also developed two specialized apps.

Dubai Police to use Google Glass | GulfNews.com
http://gulfnews.com/news/gulf/uae/general/dubai-police-to-use-google-glass-1.1335784

◆ Japanese venture companies develop applications that can read news around the current location with Google Glass




Key Value announced the Google Glass application "Glass News" that can read news occurring around the current location in real time. The news related to the current location can be displayed as below and information on the train delay can be confirmed quickly. If you decide to release Google Glass in Japan, the app will be released for free.

Developed "Glass news" that you can read news from the place you are on Google Glass
http://www.keyvalue.jp/?stage=press_glassnews