The raccoon of the upper-eyed tea leaves tea "Fuukusu Tanuki lid is not necessarily a teapot"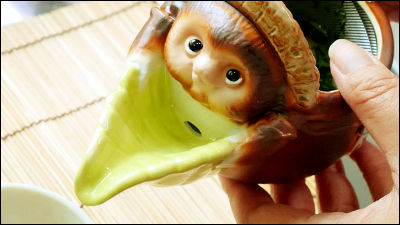 While being a commitment teapot that the delicious tea invented by Sommelier of Japanese tea is brewed, it is a cute little design of Fukuju style with a little goofiness, and the raccoon pours tea while gazing at the stairs at the top of his eyes as "Fukuzu Temple without needing a lid"is.

Fukusu Tanuki lid is not required a teapot | Dream Co., Ltd. | Beauty, health, idea miscellaneous goods planning, development management company
http://mydream.co.jp/commodity/229

Tea ceremony arrives at the editorial department without the lucky lucky lid.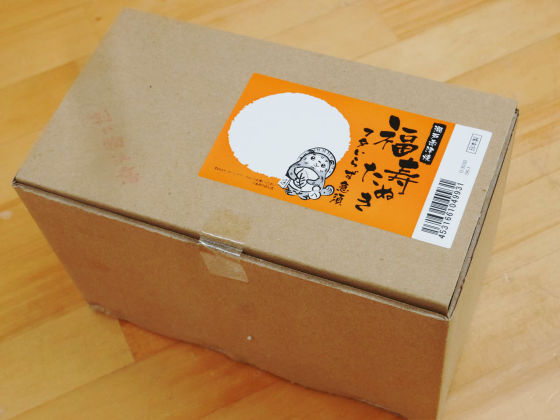 When opening it, it was 3 questionnaire postcards, instruction manuals, and teapot which were in the box.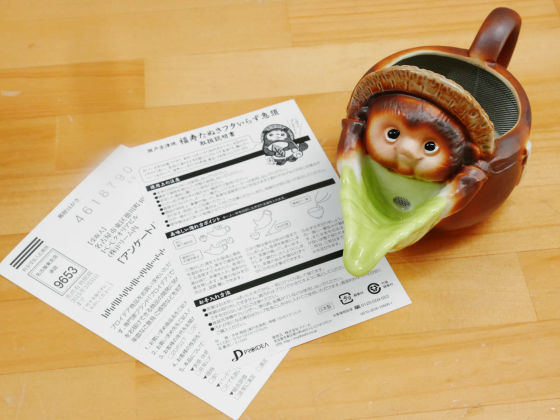 In the operation manual "Points of brewing method are written such as" Heat boiled water and warm teapot and cups "," Tilt up to about 45 degrees when pouring "and" the taste is condensed most in the last one drop " It is.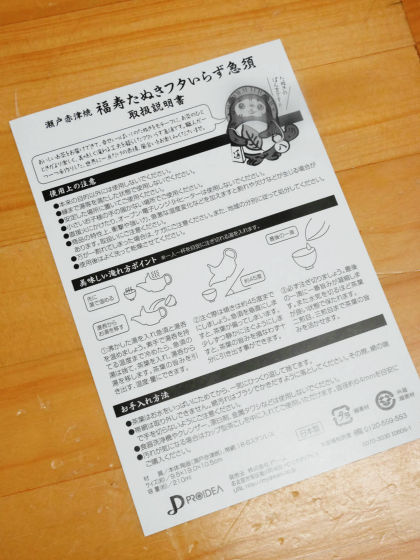 And this is a teapot without the Fukuzu stringer lid. Pottery seto set in the Akatsu district east of Seto cityAkatsu grillis.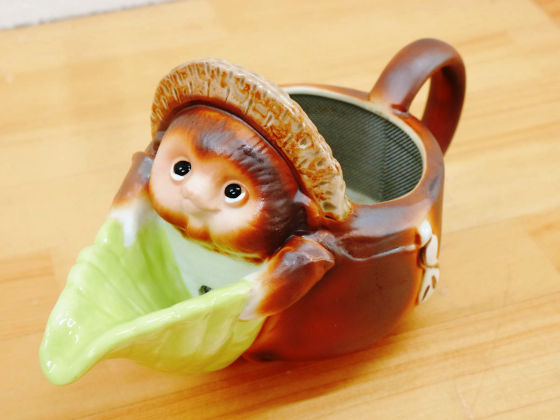 The unbelievably staring at me staring.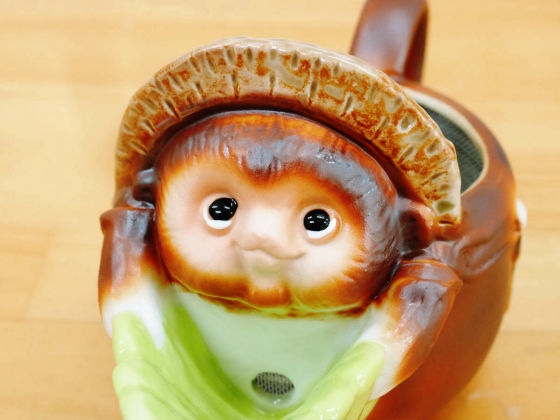 All stainless steel bands are installed along the teapot so that all tea leaves are free to dance.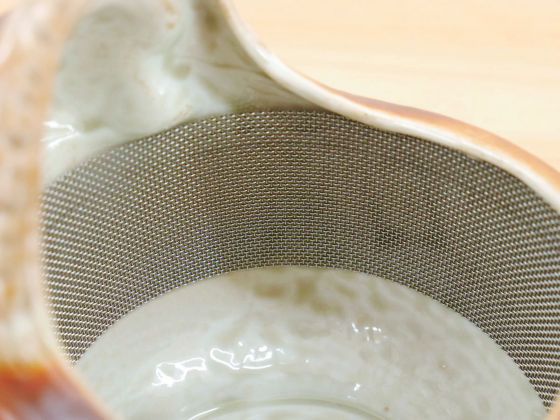 Because there is no lid, do not steam too much, because it is rounded bottom, so the tea leaves are immersed evenly until the last one drop.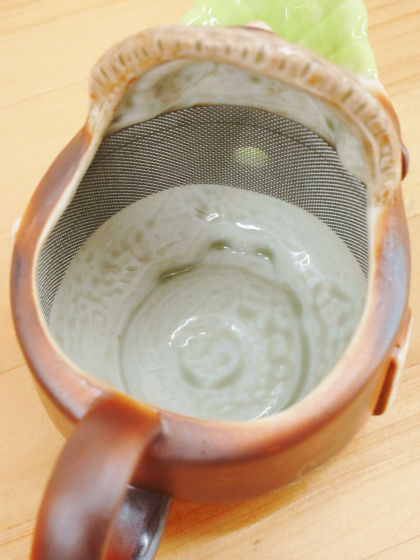 The size is 9.5 × 19.0 × 10.5 cm, it is designed to be able to brew tea for just one person, and it is the size to be put on the palm of a woman.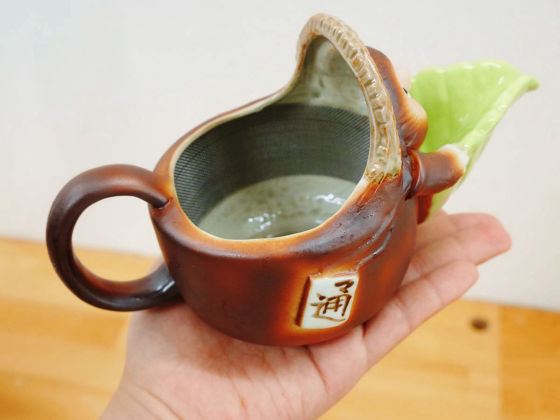 On the side is a "passbook" for accumulating credit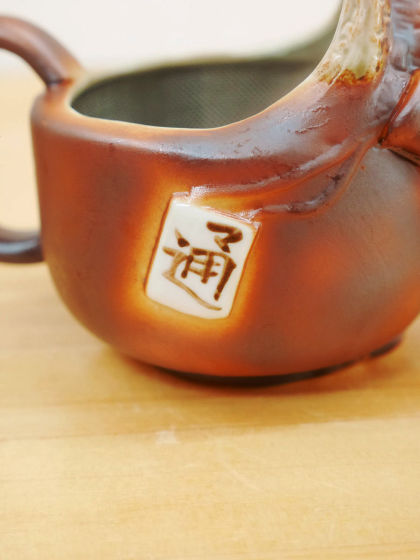 "Gourd" which is not troubled with eating and drinking



It is said that it is pretty fat when looking from the side, which can have boldness.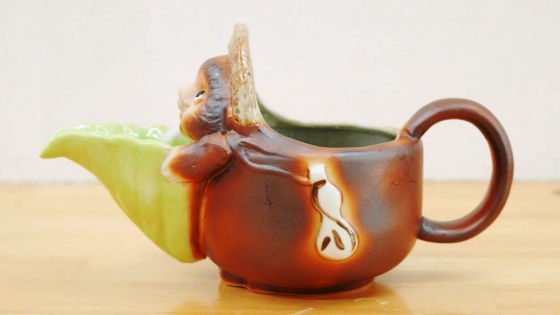 Behind the scenes.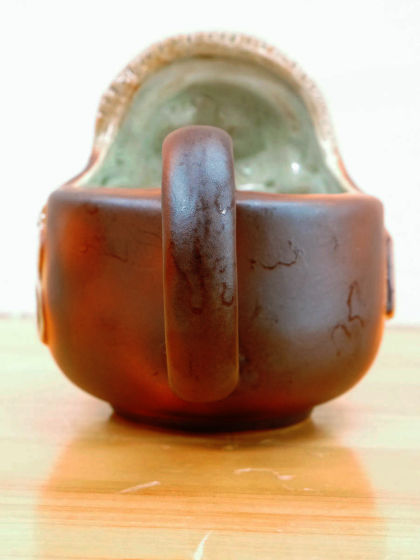 Looking from the front like this. The wearing shade protects you from disaster, gold bag is said to be blessed with money luck.



Weight is 260 g in actual measurement.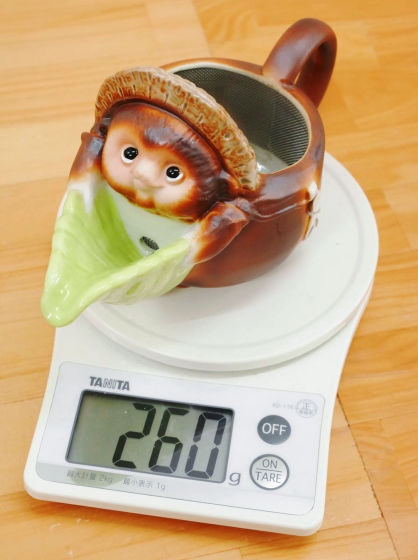 So, I will make a cup of tea at once. First of all, I will pour hot water into the teapot and a cup and warm it up.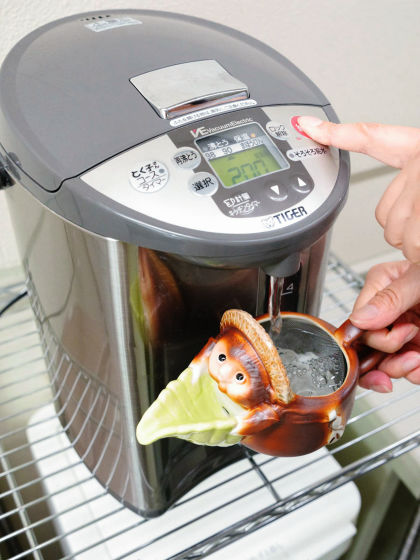 Immediately after pouring hot water, the beverage and teapot side are hot and difficult to hold.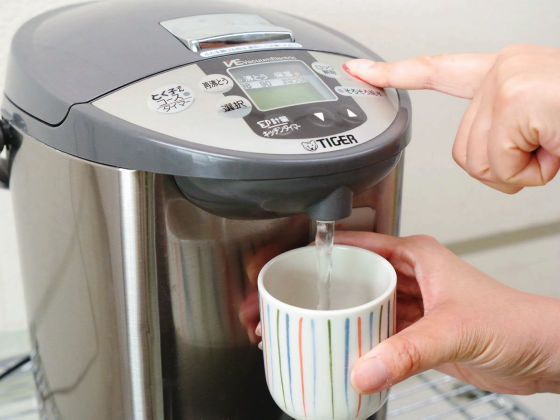 When it gets warm enough to hold a cup with hands, throw away the hot water in the teapot ... ...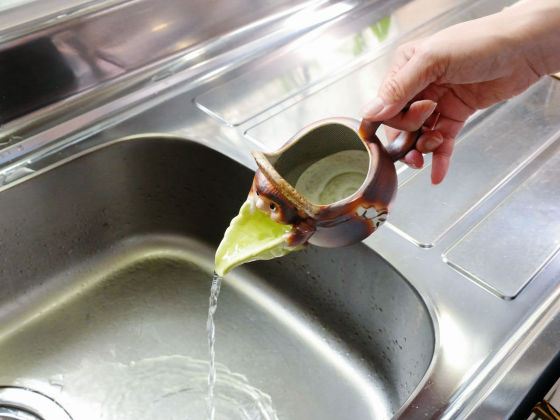 Inject tea leaves.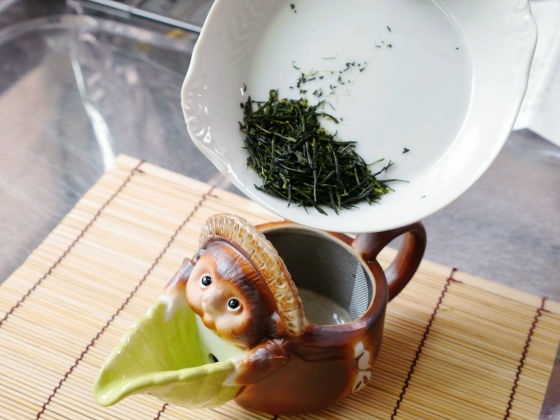 I will pour hot water of a cup into it.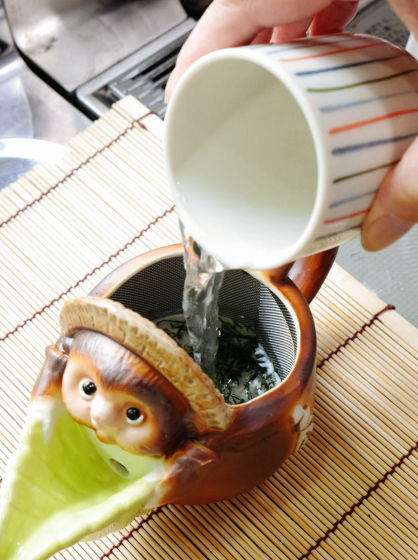 Wait a while.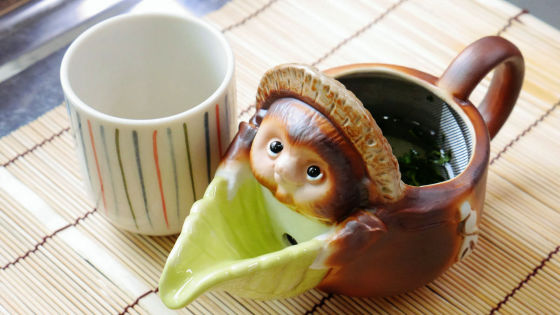 If the tea is just good enough ... ...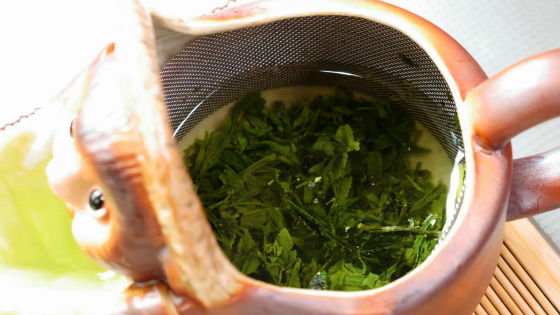 I will pour into a cup. At this time, tea leaves will be biased, so keep the angle up to 45 degrees.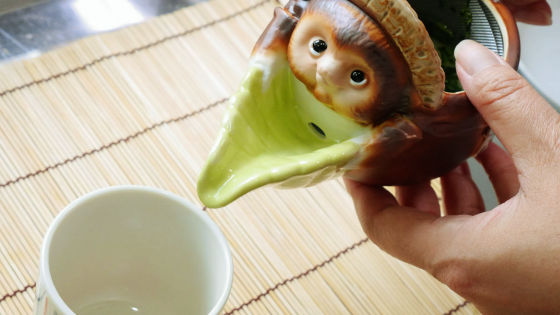 Since the taste is condensed in the last one drop, I will wait for the droplets to fall off without frustration.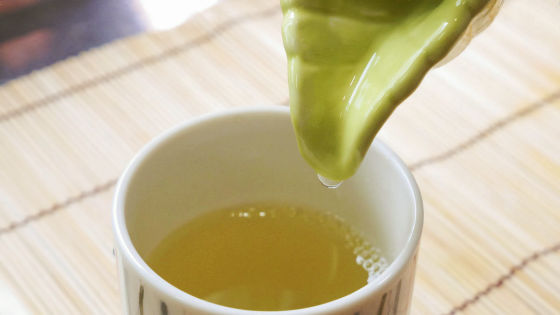 It is completed. Brewing tea tends to be "in tea bags OK ... ....", but it is not only possible to drink delicious tea, but also to heal a raccoon while tea is being brewed It was becoming a teapot to look forward to spending one effort.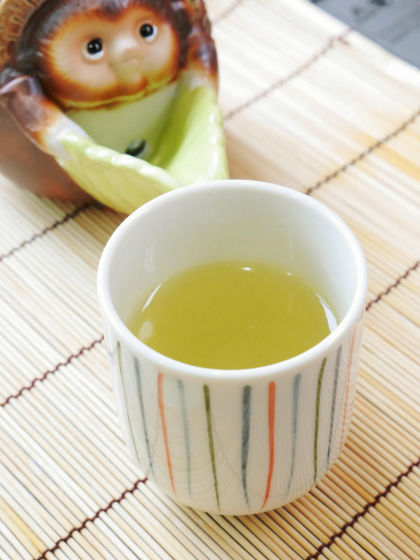 In addition, the selling price at Amazon is 3580 yen including tax.

Amazon.co.jp: Fukuzu Temporary Tempered Tempered Teapot: Health & amp; Beauty
http://www.amazon.co.jp/dp/B00EI26I0M