"Subsurface survivor detection radar" that can detect survivors buried in rubble in a matter of seconds in the event of a disaster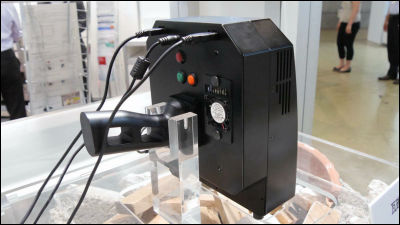 With the Great East Japan Earthquake as its opportunity, the necessity for technology to detect survivors at the time of disaster is confirmed again. FujitsuWireless Japan 2014Discover survivors from rubble (rubble) "Subsurface survivor detection radar"Is exhibited.

Fujitsu Special Machine System
http://jp.fujitsu.com/group/tsl/

The front row of the Fujitsu booth displays "Subsurface survivor detection radar".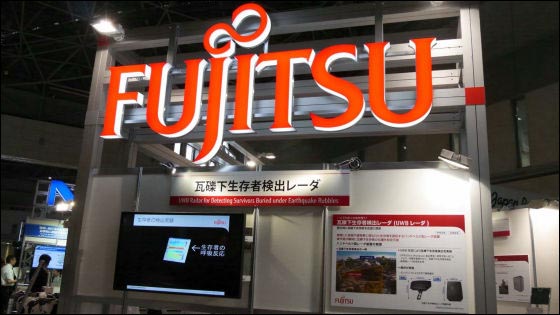 Image demonstrations were held at the booth. A black device that illuminates a person buried under rubble is a rubble survivor detection radar from above.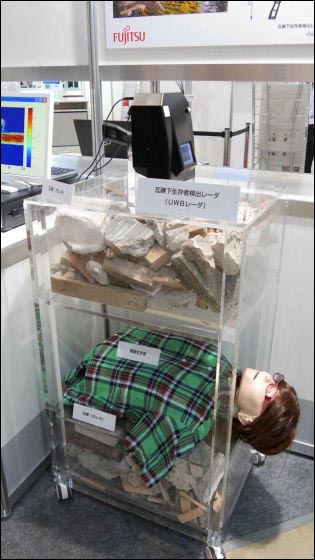 Subsurface survivor detection radar is a radar using Ultra Wide Band (UWB) with a frequency of 3.4 to 4.8 GHz ... ...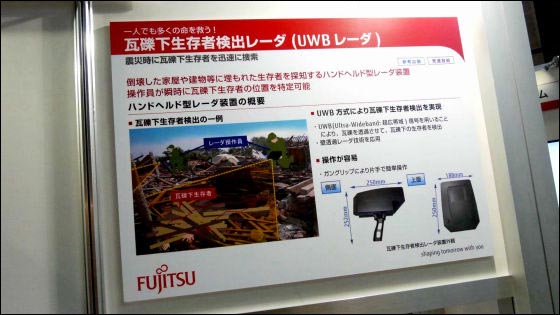 It was under the rubbleDetect low frequency microtremities of the chest by respiration of survivors in secondsIt is possible to do.



This is a handheld type. The weight of the top part is about 2.3 kg.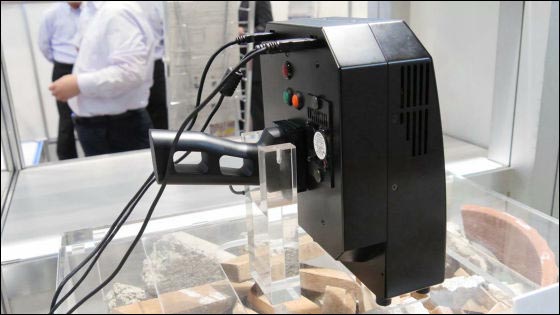 The back side looks like this. With hand grip, you can operate with one hand.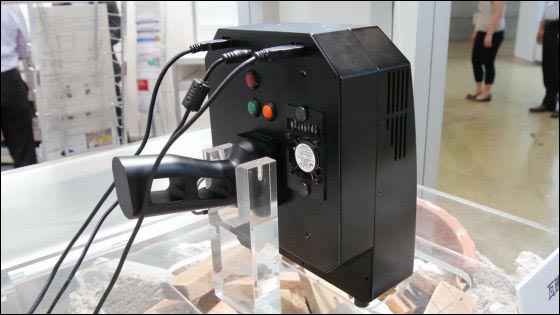 The maximum detection distance is 5 meters. They said they will search survivors in the range of 60 degrees ahead.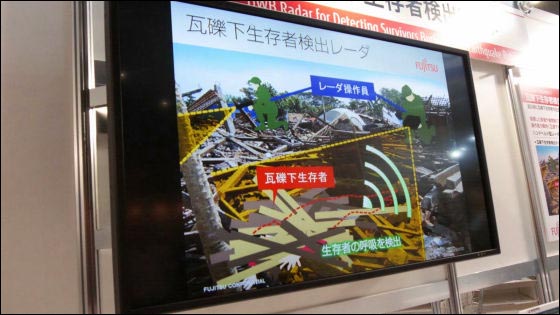 A display is mounted on the top surface, and low frequency tremor can be monitored. The size of the top part is 25 cm in width × 18.8 cm in width.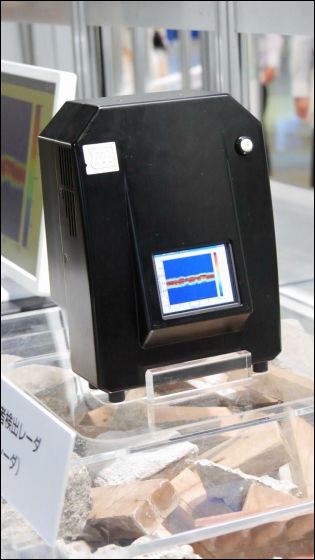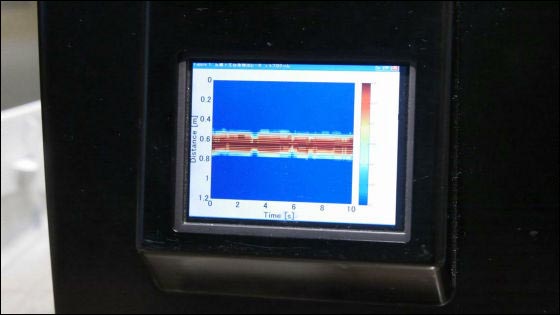 This is tablet type rubble survivor detection radar. Grasp the hands on both sides and operate.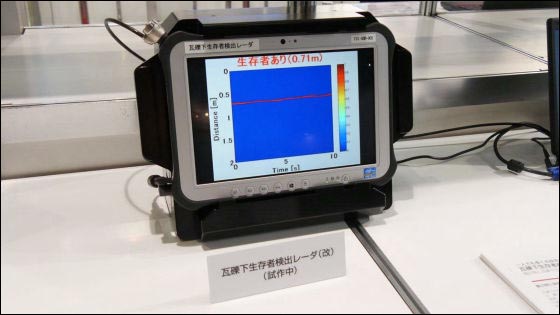 The rubble survivor detection radar is applying for radio wave law certification and it is said that the outdoor test has not been done yet. It is very important to overcome the "72 hour problem" that it is necessary to discover 72 hours from the occurrence of a disaster in order to save a person under the rubble, where the subordinate survivor detection radar is put to practical use If so, it seems to be a great force to rescue the victims.