A simple alarm clock that can be synchronized with a smartphone alarm / calendar "aclock"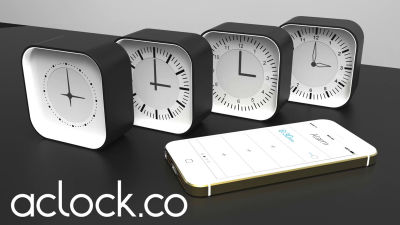 If you set a schedule and wake-up time on your smartphone you will be informed with notifications and alarms so you can be relieved even if you forget the schedule but when you sleep it was placed on the bedside when sleeping so you notified of the app or contact from a friend Sleepiness may be disturbed by. A simple alarm clock that alarms the alarm function · calendar synchronized with the smartphone, made to solve such troubles "Aclock"Is a cloud-funding platformCrowdtiltWe are seeking investment in.

Hex 3
https://hex3.crowdtilt.com/aclock-the-first-connected-alarm-clock

You can see what kind of alarm clock "aclock" is from the following movie.

AClock Final Video - YouTube


"When you sleep you get a positive thinking by sleeping your smartphone away from the bedsideAs there is an article saying that there is an article saying that smartphones are convenient, on the other hand, communication from others, internet, application notice etc. hinders sleep.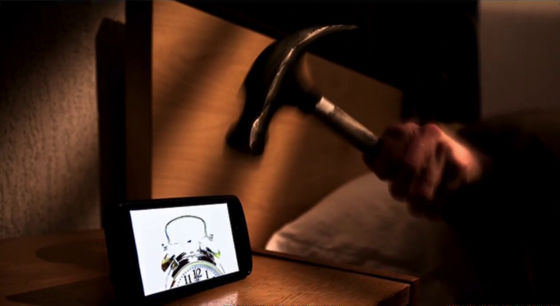 However, smartphone alarm function ......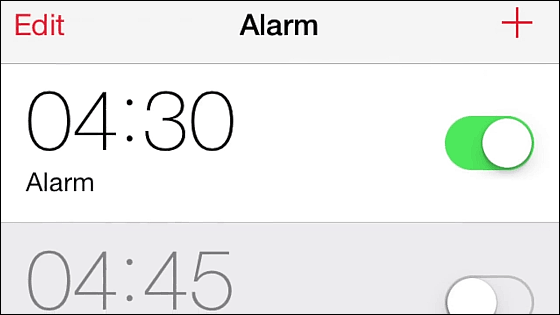 Because the calendar function is a useful tool for smartphone users, putting smartphones on the other side until sleeping ... ....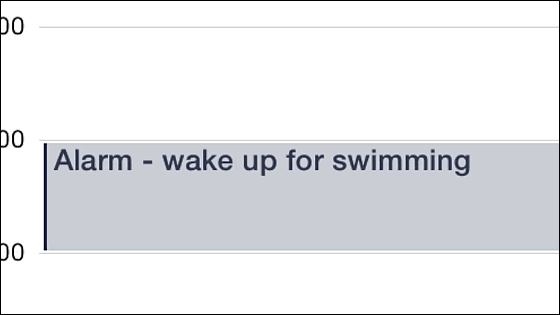 That's why John Atherton developed alarm clock "aclock".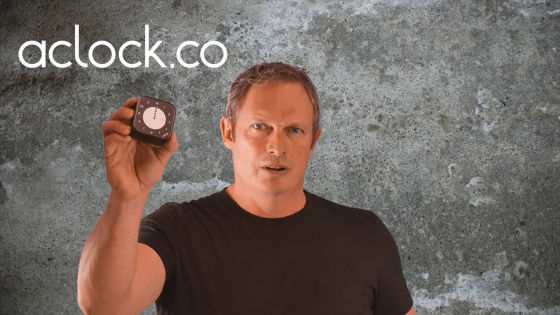 Various alarm clocks are on sale, but Mr. Atherton said that there was not a convincing alarm clock until now that there are a lot of buttons, difficult to operate, difficult to set up, and so on.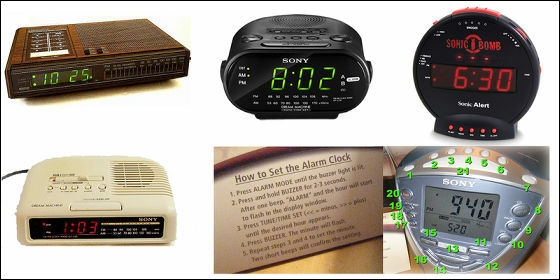 In contrast, aclock is a simple design without buttons.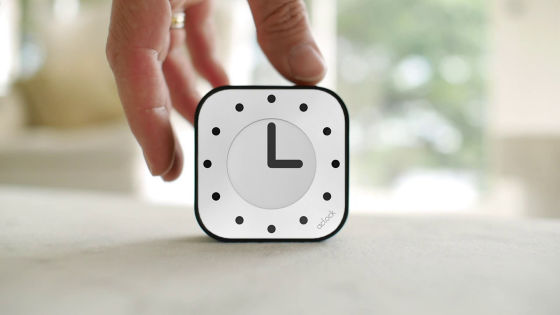 Instead of being able to operate with buttons, you can set up an alarm clock from your smartphone using a dedicated application.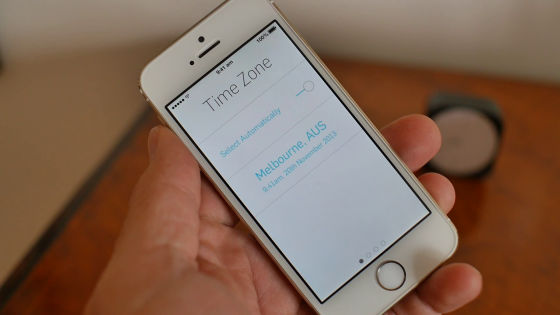 Alarm functions and snooze functions are available, as well as alarms registered in the calendar can be synchronized.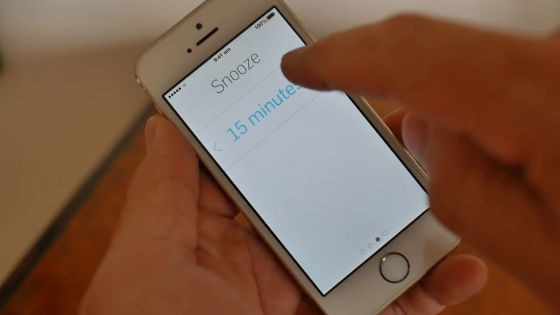 You can stop the alarm by shaking instead of the button ......



Double tap to cancel snooze.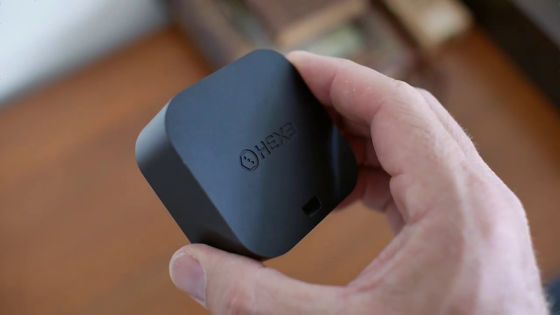 Aclock isPolycarbonateType and ...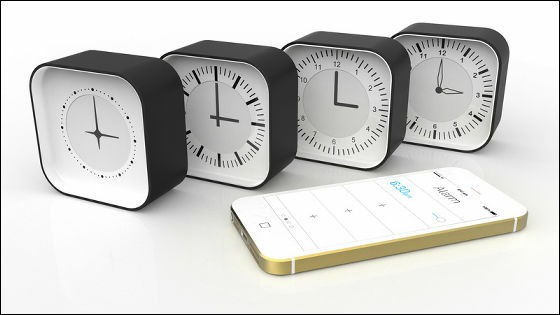 Two types of aluminum type.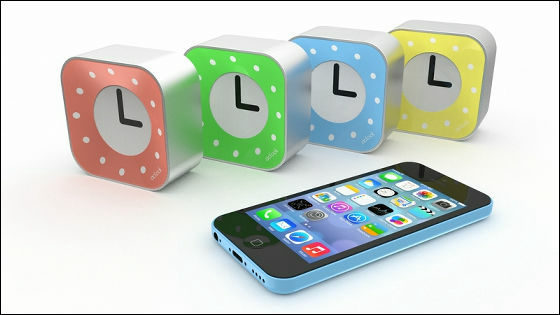 Four types of watch boards are included per alock and can be exchanged for those of your favorite design.




The needle part of the clock is used in Kindle et al.E InkBecause it is displayed in the design can be changed from the application. The application and the main body communicate with Bluetooth LE, and the communication distance is about 18 meters.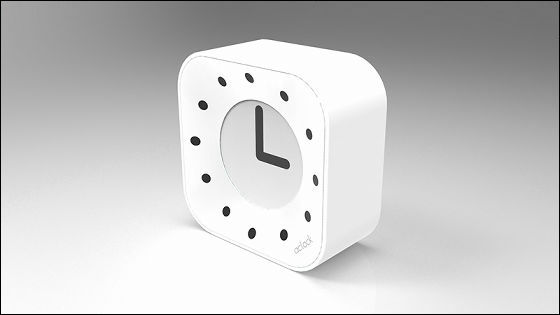 You can also tap the body to make it brighter, or you can adjust the brightness of the backlight. Power saving design which can use battery without charge for 1 year.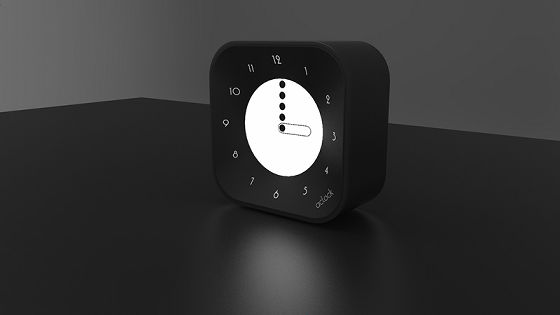 The application that is compatible with iOS / Android is simple operability. There is no limit on the number of alarms that can be set, so it is safe to synchronize all alarm settings even for those who are stuck in a schedule.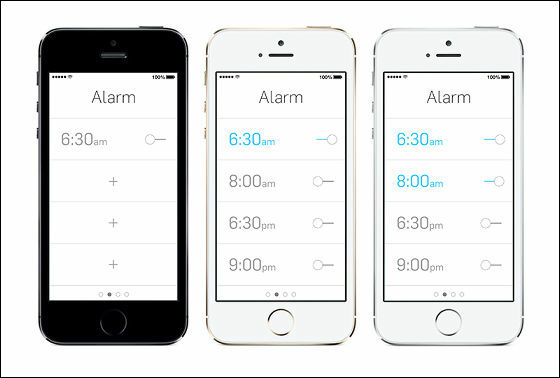 In addition, aclock is seeking investment in Crowdtilt of the cloud funding platform for commercialization. Products that can be obtained depend on the investment amount, and if the target amount of 35,000 dollars (about 3.56 million yen) gathers, the product will be decided. As with Kickstarter, unless the contribution amount gathers before the deadline date, the funds will not be withdrawn from the card. Products that can be obtained for each investment amount are as follows.

· $ 55 (about 5600 yen):Polycarbonate aclock × 1 (black or white) + clock set 4 types. Scheduled to sell at a list price of $ 79
· $ 69 (about 7000 yen):Aluminum aclock × 1 (black or silver) + four clock sets. Scheduled to be sold at a list price of $ 119
· $ 100 (about 10,000 yen):Polycarbonate aclock × 2 (black or white) + clock set 4 set × 2
· $ 132 (approx. 13,000 yen):Aluminum aclock × 2 (black or silver) + clock set 4 set × 2
· $ 159 (approx. 16,000 yen):Aluminum aclock × 1 + black nickel processing plate + clock set 8 kinds. No resale
· $ 5250 (about 534,400 yen):Polycarbonate aclock × 140 + package with barcode + clock panel (select type) × 140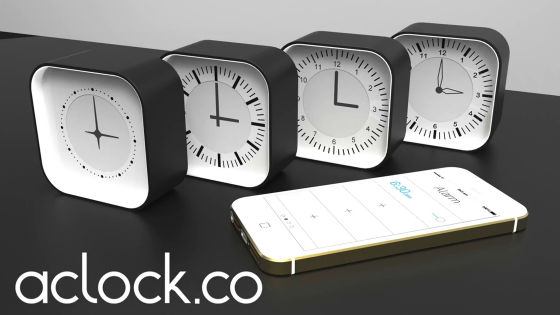 Product shipping is planned around September 2014, shipping charges are free. The deadline of investment is until 6:00 am on Saturday, May 31, 2014.

Hex 3
https://hex3.crowdtilt.com/aclock-the-first-connected-alarm-clock