I tried living in Nomad in Chiang Mai where I can spend the third lowest in Asia


Nomad is a "way of working without a specific office" that has been established in recent years, but what kind of life will you live if you do Nomad in Thailand? I actually tried it.

Hello!World newspaperA special reporterNanao Toyonagais. From April this year I am traveling by changing the location (country) one month at a time while working with one computer.The first Hong Kong that gave out a 100,000 yen deficit, I chose Chiang Mai in Thailand as the second place to stay in Nomad.



3rd place which is cheap in Asia
Chiang Mai is 750 km north of Bangkok, the capital of Thailand. Of yoreLanna Thai DynastyIt is the capital of the city called "Rose in the north".

The reason why I chose Chiang Mai is good environment where I can work freelance. Since I still have a small income, I emphasized "low prices." Chiang MaiA city that you can spend cheap in Asia TOP 30I ranked third in the ranking.

In addition, because I felt a little "city tired" by living in the city of Hong Kong for the past year, I decided to choose Chiang Mai surrounded by nature.

◆ Chiang Mai Cork Working Space
Chiang Mai has many co-working spaces, a cafe with free Wi-Fi, and a nomad environment was in place. In those places, I often saw foreigners working freelance and foreigners who retired and lived in Thailand.

This is a popular co-working space for foreignersPunspace.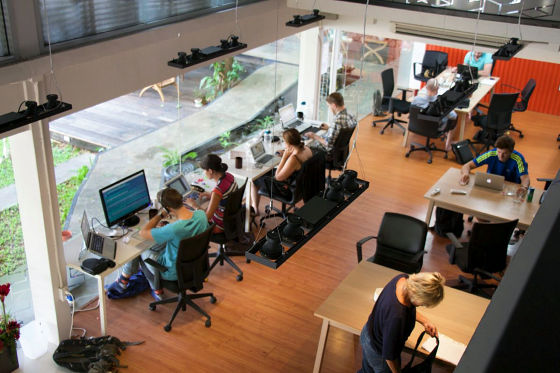 The usage amount is 200 Baht per day (about 630 yen). The monthly pass is 3499 baht (about 11,000 yen), the annual pass is 27999 baht (about 90,000 yen). The more you buy a long pass, the cheaper you can use per day.

This is popular among Thai peopleGuru's Box Co-Working. The usage amount is almost the same as Punspace.



Originally planned to go to the co-working space, but it seemed more interesting to work in various places! I am standing, working in a different place on a daily basis.

The cafe can enjoy a cup of coffee at 50 baht (about 150 yen) even in a fashionable place. It is ideal for Nomads as there are plenty of Wi-Fi free places.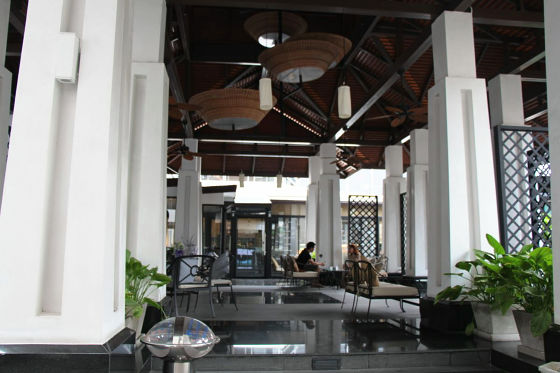 In Chiang Mai, I met a number of freelancers including programmers, designers, translators, composers, teachers of online English teachers.

◆ Dwellings in Thailand
During my stay in Chiang Mai, I stayed at a guest house of 110 Baht (about 330 yen) per night. There were a lot of travelers, but there were also long-term residents who lived for months.

My bedding is an indoor tent rare in the guest house. I like privacy more than a typical bunk bed style and I like it quite well.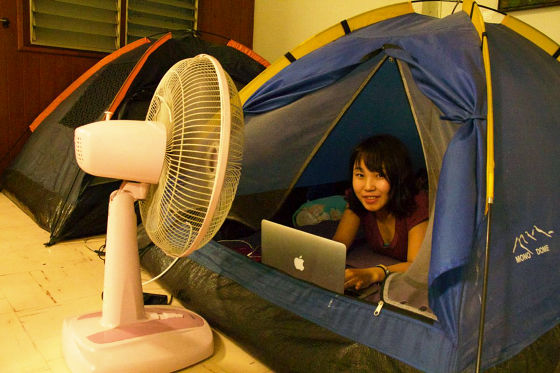 People who need a firm private space, Chiang Mai can rent an monthly apartment from 10,000 yen a month how much.

Apartment where Japanese people are staying. Month 5000 Baht (about 15,000 yen).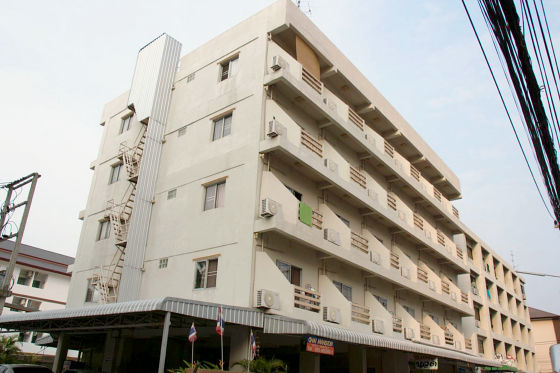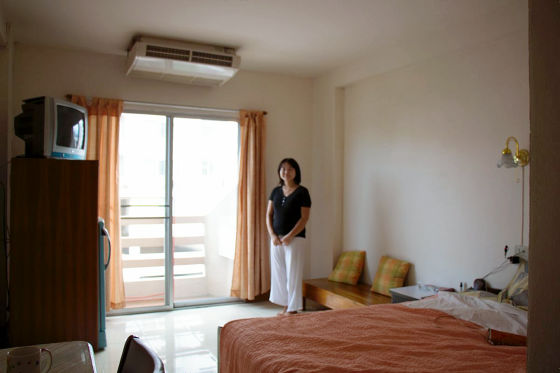 This rent has a bathtub. Jealous!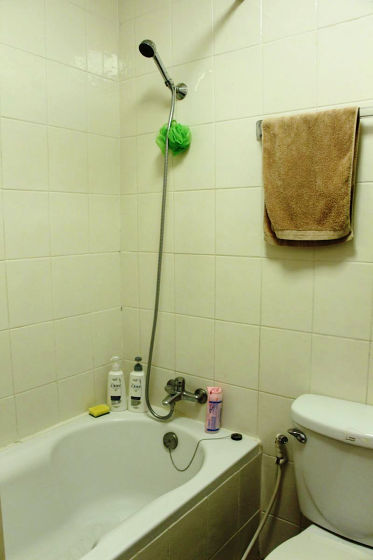 Of course, if you give more money you can borrow a cleaner condo (photo is a condominium of about 30,000 a month in the suburbs).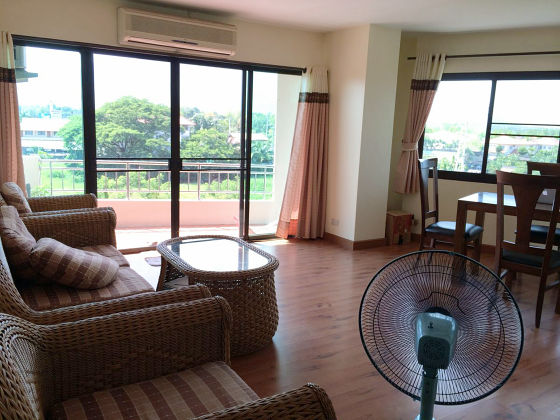 ◆ One day with Tynomad
8 o'clock: Wake up. I will wake up with a water shower. Breakfast is bread of 15 baht (about 45 yen) at convenience stores.

9 o'clock: I have a pen and a notebook and I write at a nearby temple.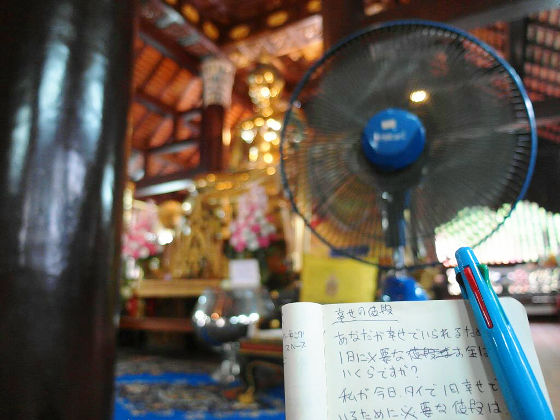 12 o'clock: Lunch is a favorite papaya salad 40 baht (about 120 yen). In Thailand, it seems normal to eat salad and glutinous rice together.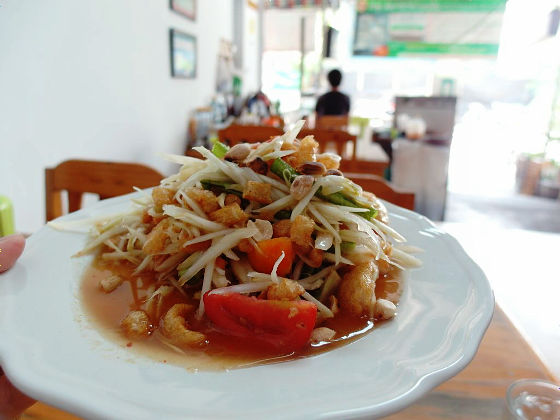 14 o'clock: Move to Wi-Fi free cafe. 1 cup of coffee 50 baht (about 150 yen)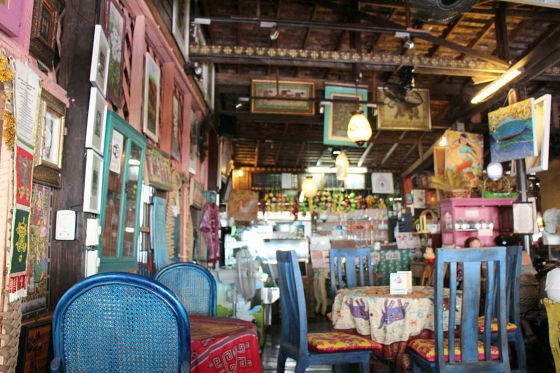 19 o'clock: Dinner at a stand. There are lots of colorful and tasty foods, and it will make a difference. Two skewers + 70 pounds (Thai style fried noodles) in bamboo shoots (about 210 yen).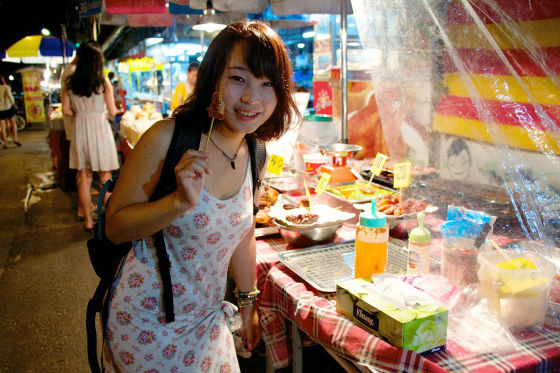 20 o'clock: To a jazz bar with music lovers friends. You can enjoy live music with 60 baht (about 180 yen) of beer.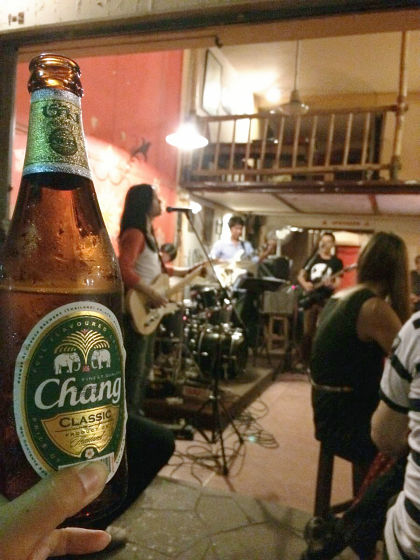 22 o'clock: Working in front of the fan of the guesthouse's shared space. Because there are many mosquitoes, electric fans are indispensable.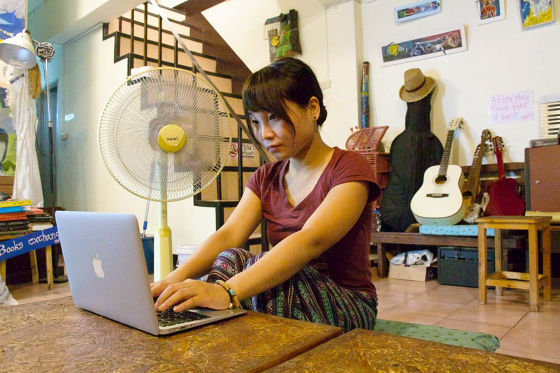 ◆ Tai-nomad weekend
I am enjoying visiting temples on weekends. There are more than 300 temples in Chiang Mai.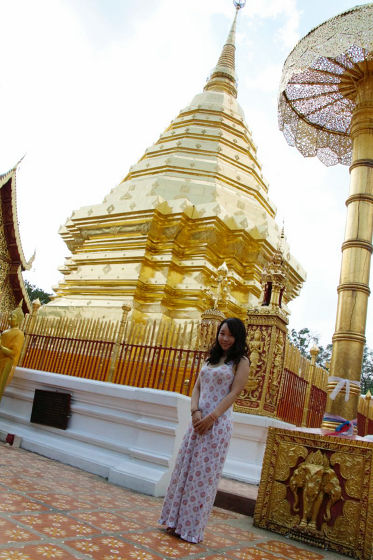 Because I am in Thailand so much, I also rode an elephant. Participating tours were elephant riding, swimming in a waterfall, canoeing, river rushing with bamboo icy, all included 1000 baht (about 3000 yen).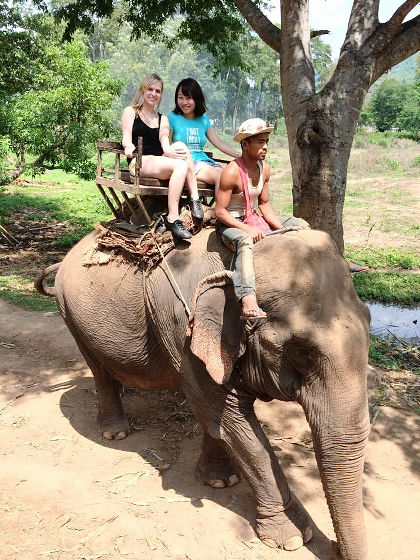 ◆ Tai-nomad's life balance (1 month)
【Spending】
Rent: Guest house (110 Baht x 30 days) = 3,300 baht (about 10,000 yen)
Meal fee: 3500 Baht (about 10,500 yen)
Cafe, co-working space fee: 2000 Baht (about 6000 yen)
Play fee (sightseeing tour, etc.): 2000 Baht (about 6000 yen)
Transportation expenses (motorbike taxi): 1500 Baht (about 4500 yen)
Shopping cost: 1000 Baht (about 3000 yen)
Country movement fee (Hong Kong → Chiang Mai airplane fee): 3200 Baht (about 10,000 yen)
Total: 16,500 Baht (about 50,000 yen)
(Overseas insurance subscribes to 100,000 yen annually)

【income】
Contribution article (4 media): tens of thousands of yen
→ I contribute to 4 media including GIGAZINE such as travel articles and Asia IT circumstances.
Blog advertisement income: thousands of yen
→ Personal blog "Overseas Nomad Girls ~ Nahoko's Way ~Adsense and Amazon affiliate ad revenue in (Japanese + English).
YouTube advertisement revenue: thousands of yen
→YouTube channelWe distribute Japanese, English and Chinese videos.
E-mail magazine income: hundreds of yen
→ We publish daily diaries as e-mail magazines.

Thanks to the low price of Chiang Mai's prices, we managed to make it profitable this month!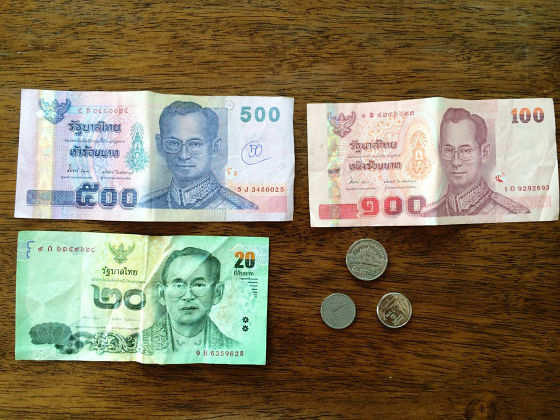 ◆ Tynomad Summary
In Nomad life in Chiang Mai, Thailand, we found that if you live in a country with less income, you can live pleasantly enough. The food was also delicious, I also thought that 'I could live here for a long time.' However, the hardest thing is to work without losing the Thai "nonburried" air. During the day many days exceeded 35 degrees, it was hard to work while inspiring myself in that.

Next to Thailand, we will move to neighboring country Laos. I will continue to work hard so that I can choose to live in a country with high prices.

Statement · Interview: Nanao Toyonagahttp://jp.nahokotoyonaga.com
Supervision: World newspaper
Sekaishinbun.net