I ate "EDGE Oni no yaba soba" which was spiced with an unusual amount of spices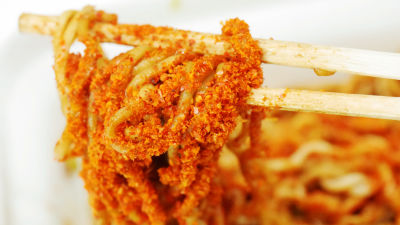 Ace cook from EDGE (edge) seriesA ridiculous amount of mayonnaiseIt sold yakisoba with entrance, but finish with spicy spice as the second bullet "EDGE Oni no yaki sobaWe are selling it from May 12th (Monday). "EDGE Onima Mayaki Soba"Although mayonnaise in an amount enough to say overdoing was used, I bought it and tried it at once to see what kind of feeling it was finished this time.

The brand "EDGE" series which made EDGE effective with "surprise" and "overdo" 2nd volume Impact MAX's finished product with a large amount of spicy spice appeared!
http://www.acecook.co.jp/news/pdf/1404onky.pdf

EDGE Kisaki soba is packaged with a dangerous atmosphere based on red and black.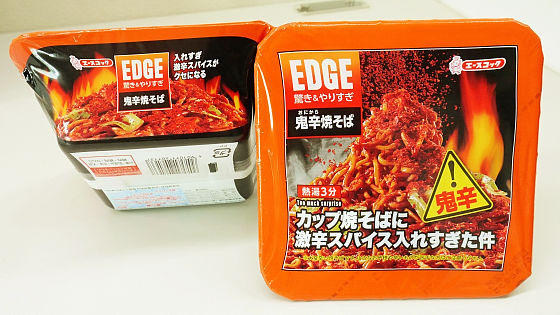 Chili peppers on the package's baked soba are in an unusual amount ......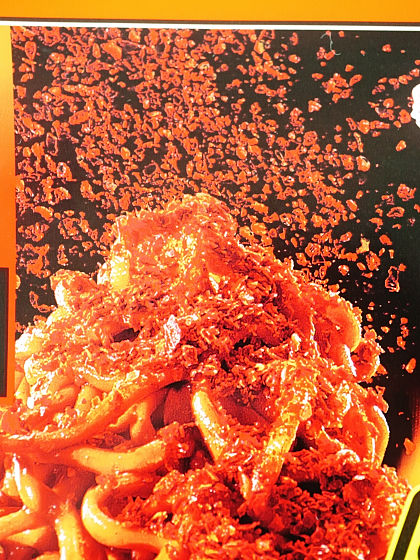 It is written that "Spicy spice was too hot in cup-shaped soba".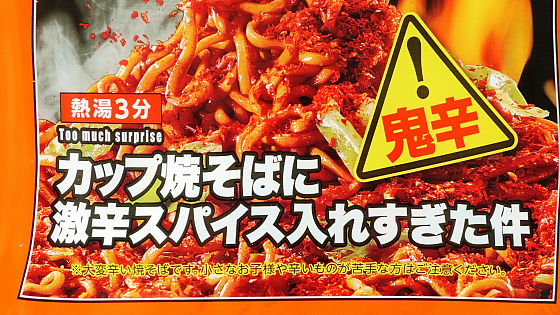 As raw materials you can check fried noodles, sauce, mushrooms, seasonings (amino acids etc) etc.



Calories are 559 kcal per 130 g of meal,Payang sauce and fried noodlesIt is slightly higher than (120 g at 518 kcal).



The cooking process is written in 5 parts.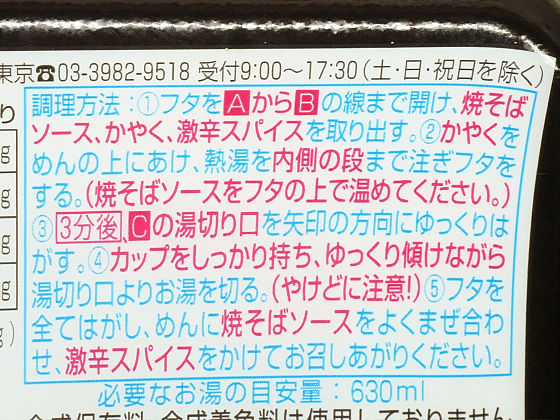 I try to open it from the bottom.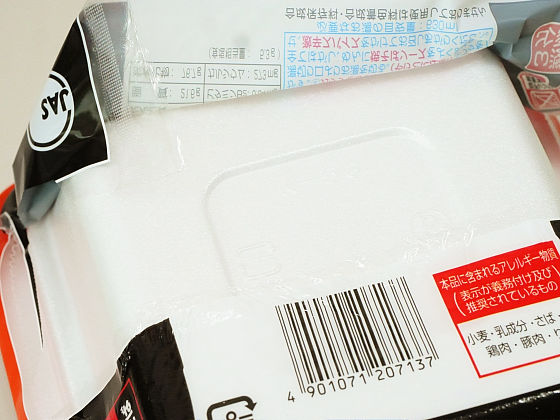 When opening it, the way of making was also written on the lid.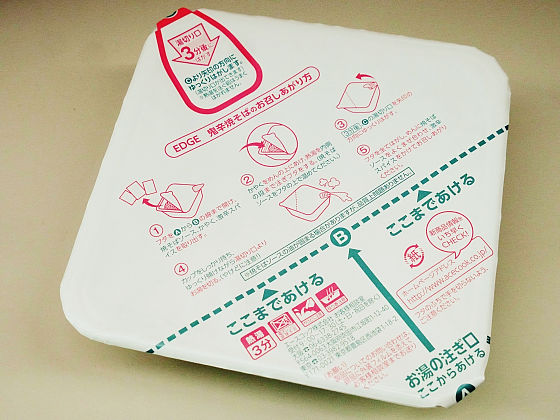 Open the cup from hot water spout ... ...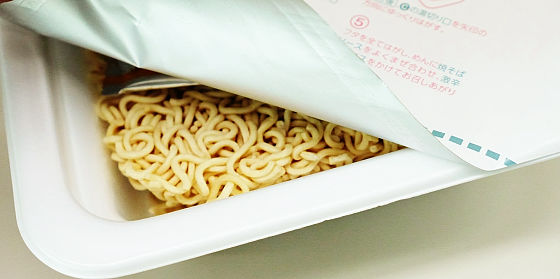 Yakisoba sauce, hot spring, spicy spice was included.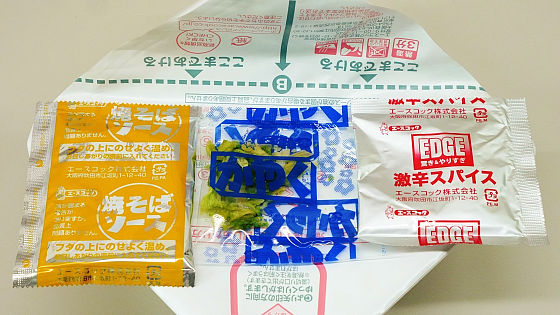 Let's put it in first ...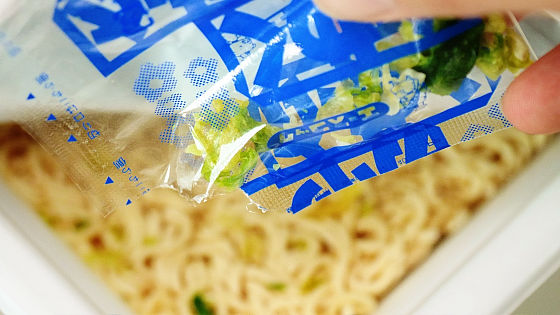 Pour hot water.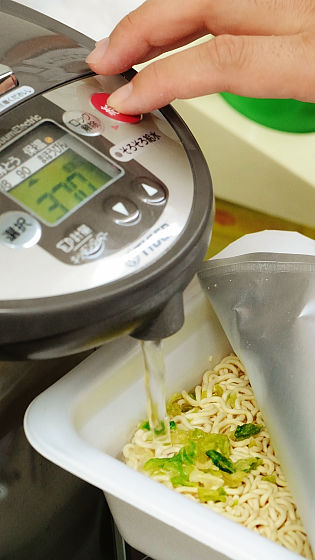 After pouring hot water, close the lid and warm the soap sauce on the lid.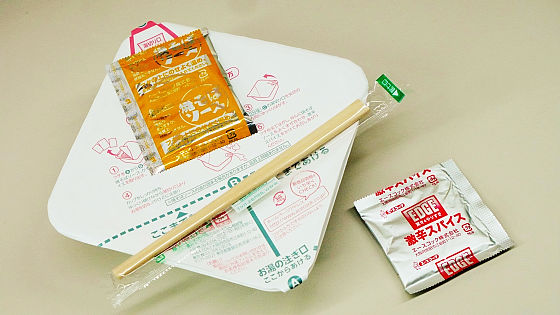 After putting it for 3 minutes, take the hot water out of the hot water cut out ... ...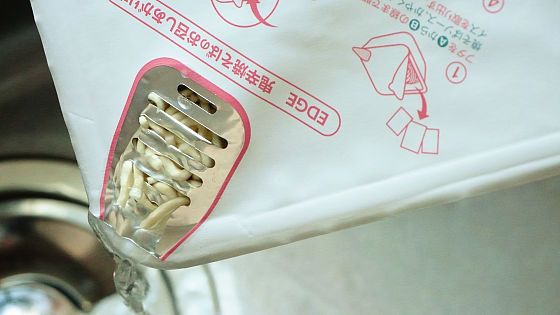 Wear the sauce ......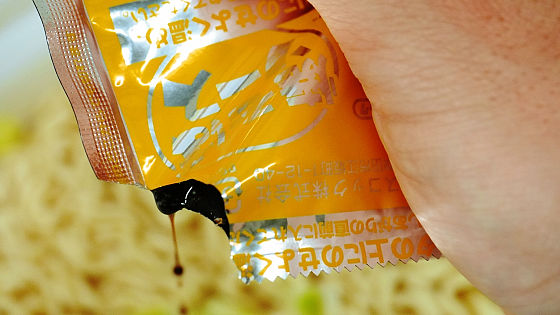 Completion after mixing. Spicy spicy seems to put you at your disposal later.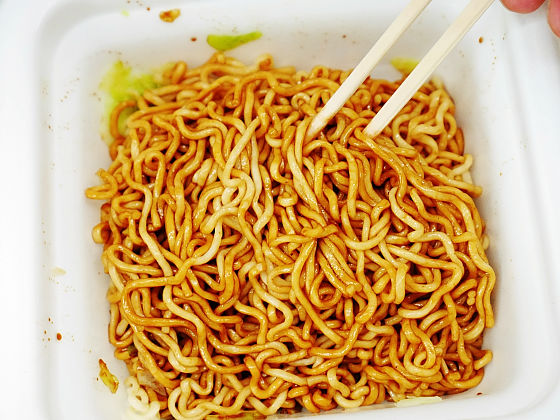 When eating in the state of not applying anything, it is somewhat sweet and strong, and the delicious sauce that the sauce of the sauce is insufficient. It seems that it is made on the premise that it puts out spicy spicy completely.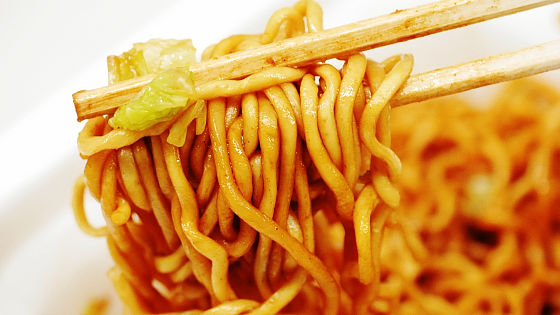 That's why I try spicy spicy.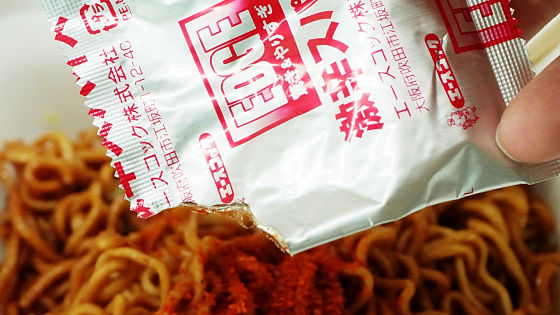 When spicy hot spices are applied, the color of the fried noodle is sharply vivid.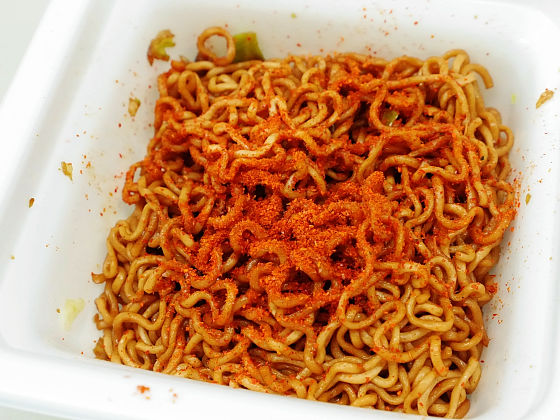 When looking at near, it is completely red and feels tough.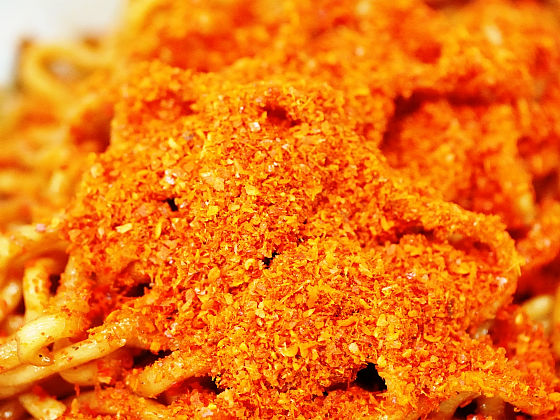 I did not hesitate and tried to eat the portion where the chilli took Tappuri, but because it contains a rather large amount of fishmeal, rather than as unexpectedly refreshing, umami and pungent taste spread in my mouth. Although the amount of red pepper itself is large,habañero pepperSince it is not intense like the one like "There is no pain at all where food passes from the mouth to the esophagus", sweat blew out from above and below the nose, the lips tingled slightly. The editorial staff resistant to spicy was able to eat without water, so it feels like the spicy of the last minute you can eat delicious food.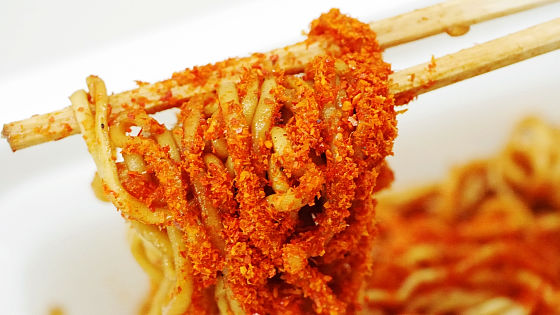 Let's mix spicy spicy with fried soba.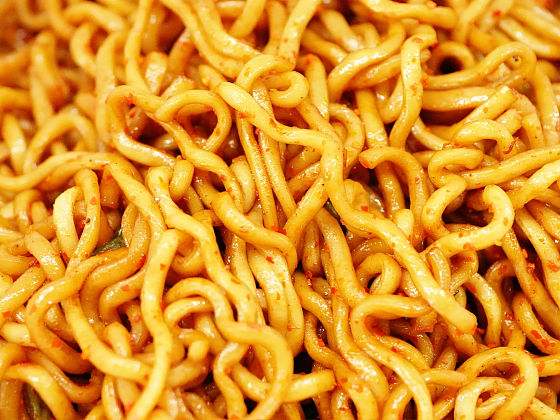 When eating mixed again, although the taste of pungent and seafood is strong, the sweetness, umami, salty taste of the sauce is slightly weakened. I feel that it was good to have finished the sauce with a little stronger taste. There were few cabbage, meat and squid etc were not included, so the price of 200 yen including tax was felt somewhat higher.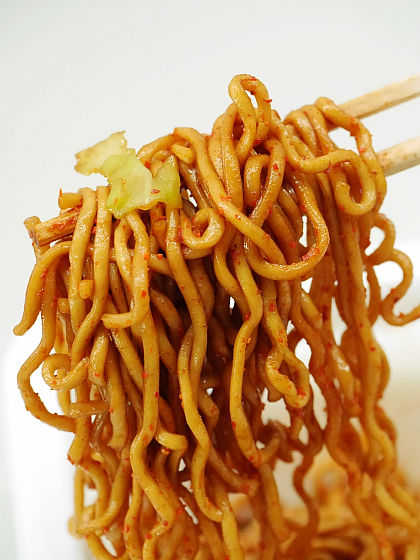 In addition, EDGE Oni no yoba soba is limited for sale.