"Machi ★ Assobi Vol. 12" All articles summary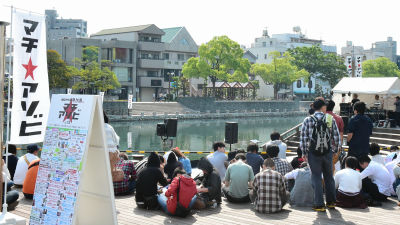 Speaking of events held jointly by Japanese animation industry, the event held in March "AnimeJapan"Can be cited. There was something convenient for the venue at Tokyo Big Sight from Tokyo, and more than 110,000 people visited general visitors, both domestic and foreign business visitors. Meanwhile, there is an animation related event that boasts a mobilization scale of 50,000 while holding in Tokushima which takes more than 2 hours by using an airplane from Tokyo. that is"Gusset ★ Asobi"is. Why are you doing in a remote place like Tokushima, not in Tokyo? There are voices saying that there are events that can not be done in Tokyo and it is popular.

From May 3rd to 5th, "Machi ★ Assobi Vol.12" will be held, so I got on to the site.

Machi ★ Asobi vol.12 2014.05.03 ~ 05.05 held
http://www.machiasobi.com/

◆ 2014-05-03 13: 43: 03 seconds
I tried a ropeway which I guess sightseeing guide by Imasu "Amenaki Haruka" and Nisekoi "Kirisaki Chisaki"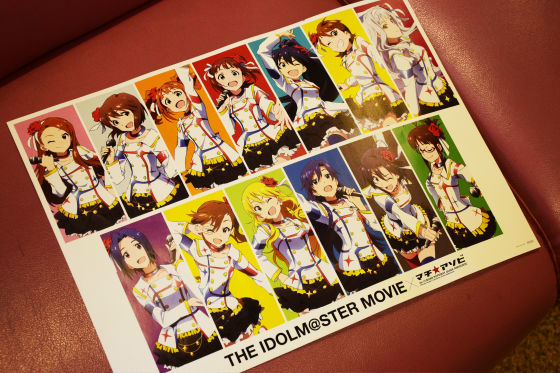 ◆ May 20, 2014 22:22:51
A voice actor · Tokui Aozora becomes the station manager at the event where the station manager watches the express for a day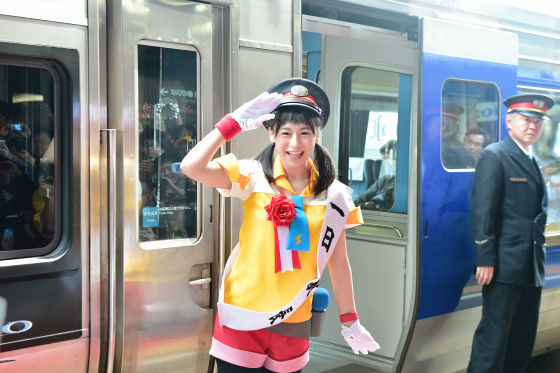 ◆ May 2, 2014 15:36:34
I tried to become a voice actor producer in the corrugated cardboard soundproof room "Denbotchi" for individuals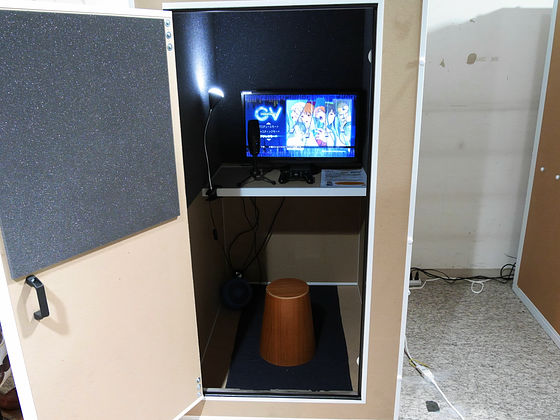 ◆ 2014-05-03 19: 24: 44 seconds
An unusual animation event called shooting / recording OK "Oenro First stage"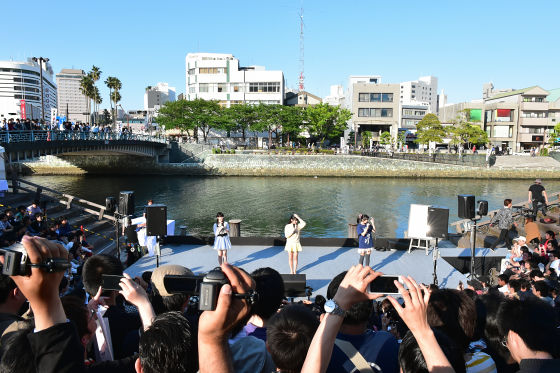 ◆ 2014-05-03 22: 02: 49 seconds
2014 New Awa dance poster is "Fate / stay night" Saber and Archer Awaodori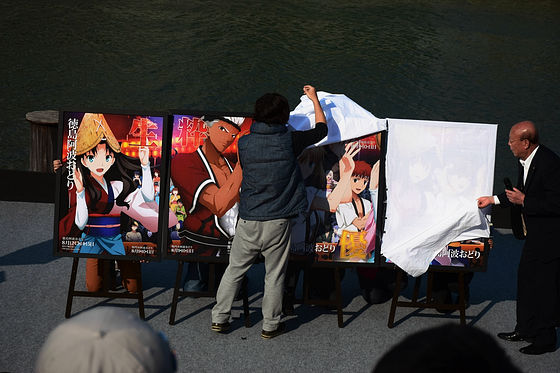 ◆ 2014-05-03 23:38:02
Aya Susaki speaking role of Ritz speaks behind the soundly behind the scenes of "Sound Robo Dimidaler"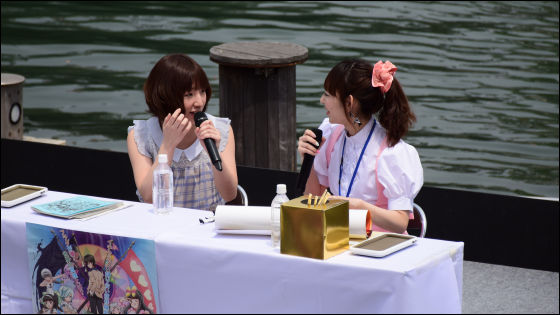 ◆ 2014 05-04 01: 39: 18 seconds
Kirakiru · Immus · Orange. Ship the illustrations such as 'Bridge under the bridge'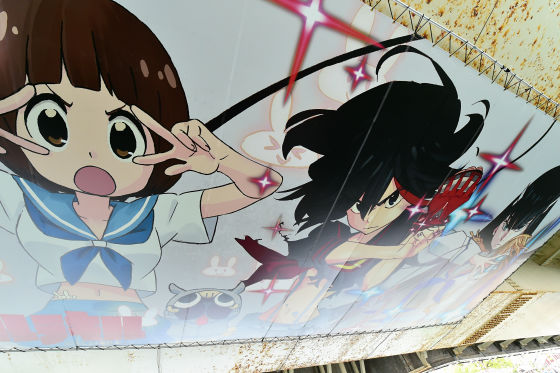 ◆ 2014 05-04 20: 40: 33 seconds
"Pretty girl game panel exhibition" which is surrounded 360 degrees by character girl game characters such as "Koihime † Heroic Tan"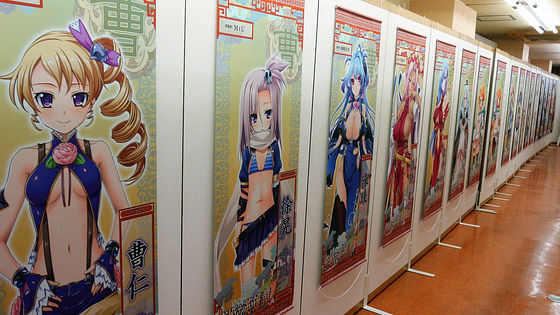 ◆ 2014 05/04 22:32:02
A director and a voice toast will drink with the fans and a miracle will come down from the sky "Launch of the witch sister Yoyo and Nene"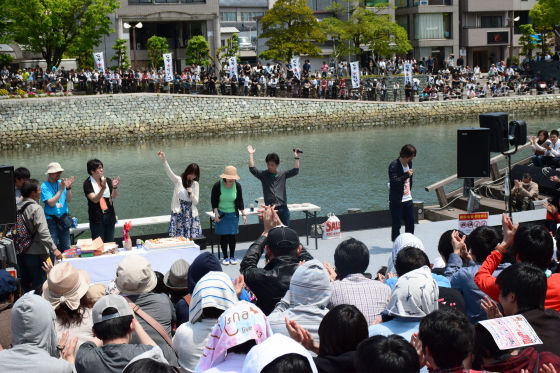 ◆ 2014 05 04 4:43:56
I tried experiencing "ancient tendon pull" in which a cosplayed foreign woman repels the shoulder stiffness in just a few minutes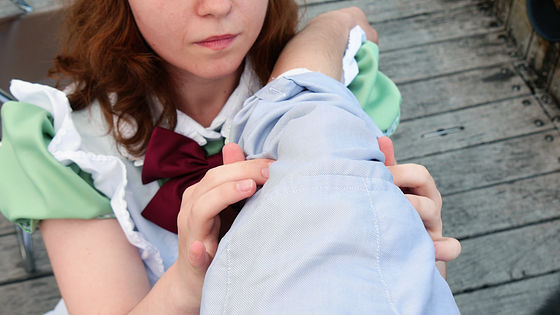 ◆ 2014 05 May 05 13: 18: 0 9 seconds
A chaotic talk show "Hamatra × Hanayama Mata special talk show" that the cast of "Hamathra" decided for the second term and the new animation "Hanayamata" will spread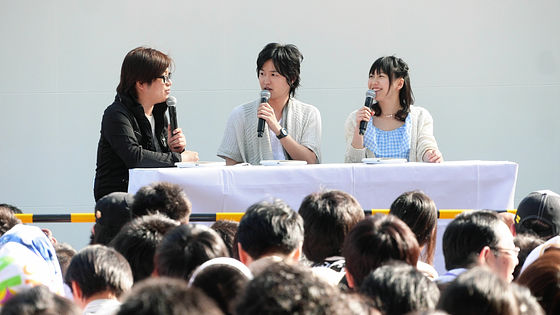 ◆ 2014 05 May 05 13:50: 46
"Aimasu Cinderella Girls" talk event held a mini live with full celebration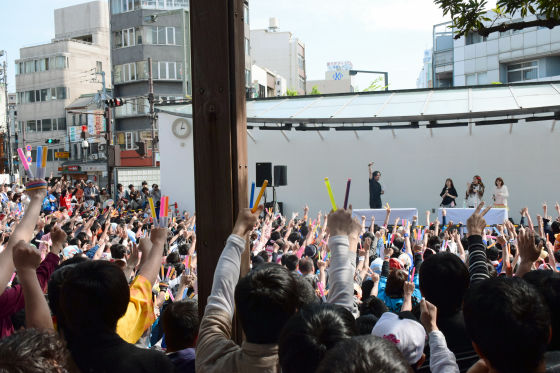 ◆ 2014 05 May 05 19:34:37
"Mave ☆ Assobi" Maver Zelvain · Iwamuraku will unveil a major action drama involving the venue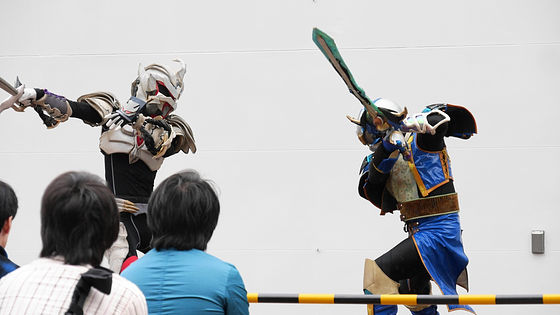 ◆ 2014 05 May 05 23:40:30
A charity auction where voice actors, super-rare goods with a signature of staff were exhibited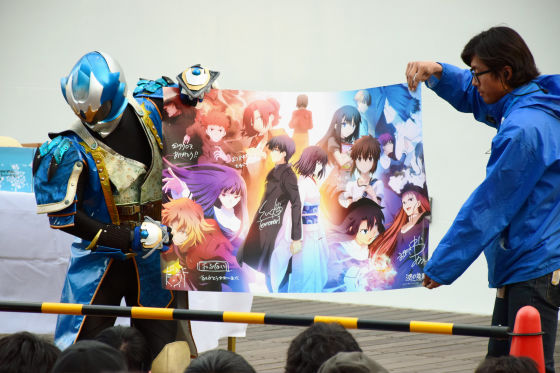 ◆ 2014 05/06 14:14:25
"Cosplay fashion show" where various layers such as attacking giants · Ranma 1/2 · Kuroshitsuji · Kuroko no Bashkei gathered together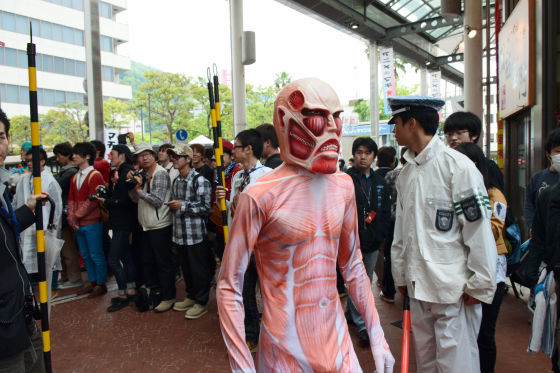 ◆ 2014 05/10 10 13 00 00 54
Anime Mirai talks about "What is the future of animation Mirai" as it is now and what will happen in the future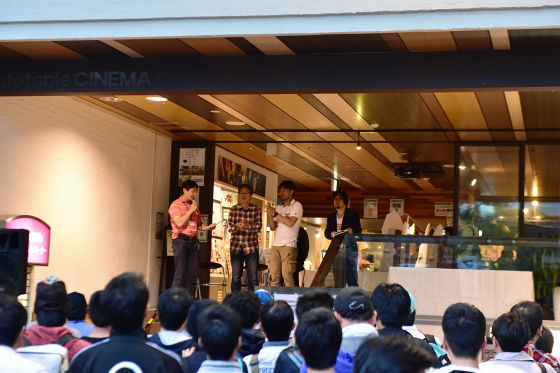 ◆ May 20, 15 May 18:30:21
Girls & Panzer New OVA Production of "This is the Real Anzio Battle!" Voice Actor & Voice Actors & Producer Tocoton Commentary - GIGAZINE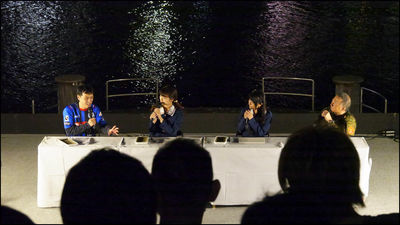 ◆ 2014 May 17th 23: 00: 02 second
Interview with two producers supporting the new animation "DRAMAtical Murder" - GIGAZINE



One of the main venues, an event list in Shinchochabashi Eastern Park. Although it is described separately for each place to be held, it is clogged with Gissiri too much. Conversely speaking, it is also that we can meet some sort of event as long as you surround this area.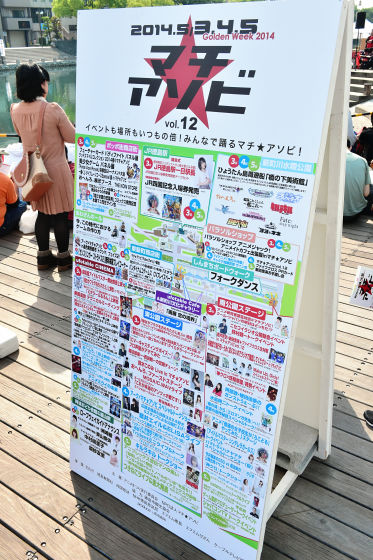 At Tokushima Station, a voice actor Tokui Aoi san sung a day station manager event and gore ★ Assobi Vol.12 memorial admission ticket, and a queue was formed in front of the station.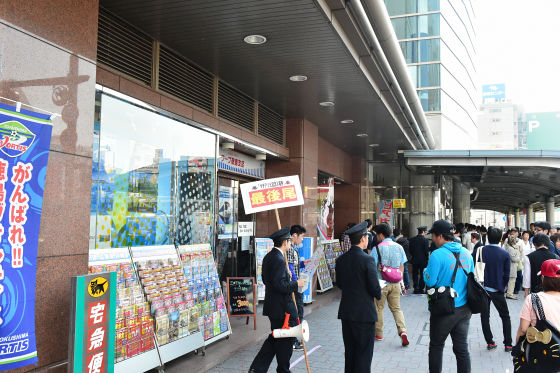 According to the following tweets, it seems that the queue was about 50 people around 6 in the morning.


The station ... about 50 people? from now on.# Machiasobihttp://t.co/e5Y88fMBQu

- Mi · Gen (@ mimomimo_too)2014, May 2

Around 9 a.m., there was also a long line sequence before ufotable CINEMA. * Since there was an indication from the reader, it is a post queue, connected to the front of CINEMA but as a column is a queue of animate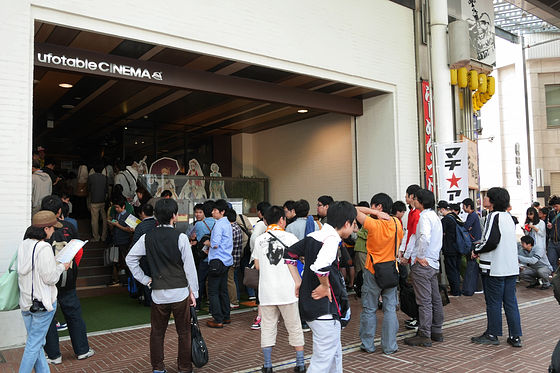 When I look at the matrix in the movie, I can see how long columns have been completed.

Ufotable CINEMA Previous Matrix - YouTube


◆ Folk Song
This time, the flyer included only the name and no time was written, "Folk Dance" suddenly started around 14 o'clock and everyone danced Oklahoma Mixer. On the 3rd, Iida Kamon Tokushima Governor and others said that on 4th "Wake Up, Girls!"Nanami Yamashita and others participate.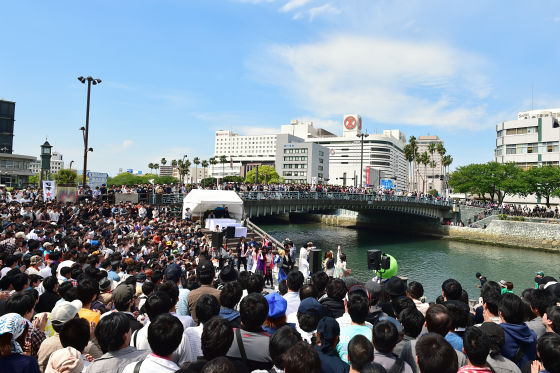 Good luck with Sudoko.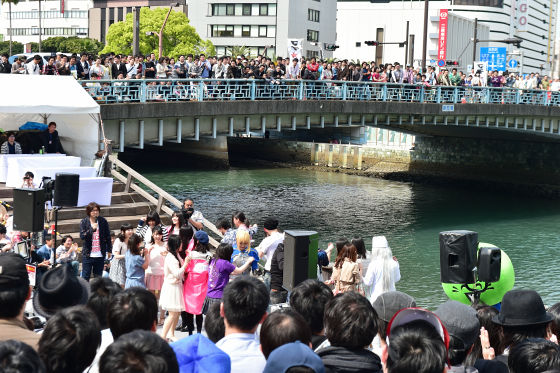 On the stage rising excitement ......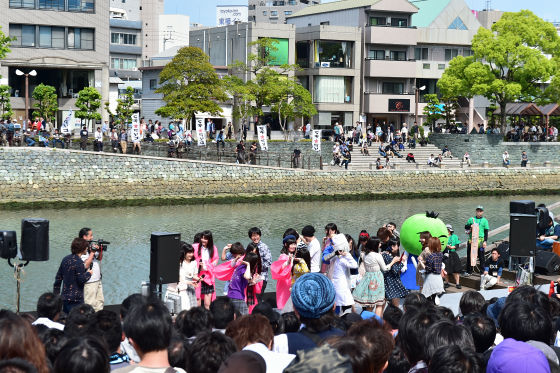 At the end of the venue hero of TokushimaAoyagaras mavelThey were also interested in folk dance.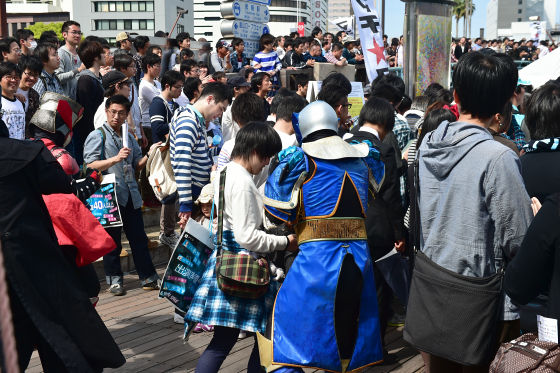 ◆ Industry Participant Talk Event
"Do not say, do not write, do not murmur"Content held as a secret The top secret event gathered the great people in the animation and game industry to talk about something that can not be talked outside. Participation ticket is necessary for this event. Distribution will be done in one of the events held at Asobi, but "Machi ★ Asobi Personal SponsorPriority participation tickets are available by applying for the migration coldness prevention course (30,000 yen) of "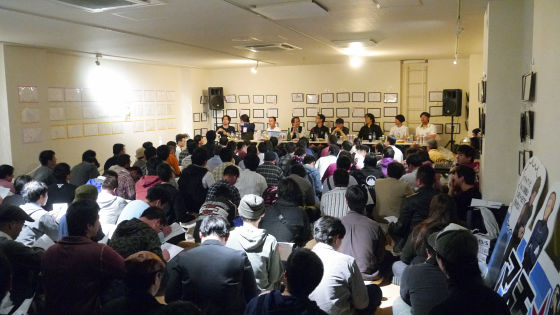 A photograph taken by Kondo producer before the start, like this, I was always attracting guests after the customers gathered, but this time the style where the visitor entered the guests' alignment place was adopted.

Machi-soba Information: This year is a new pattern for guests to meet! I'm preparing for a guest.# MachiasobiPic.twitter.com/8 x QIhATp 7 d

- Kondo Hikaru (ufotable) (@ hikaruufo)2014, May 4

Cyber ​​ConnectTwoHiroshi MatsuyamaThe president was wearing "Kemono tapestry" which is pre-selling with gore ★ Asobi.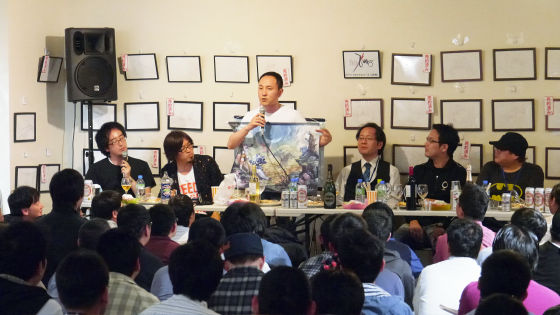 Group photo after finishing. In this time I made a declaration saying "I will go on the 5th speed", and it took about 2 hours to run at a tremendous speed.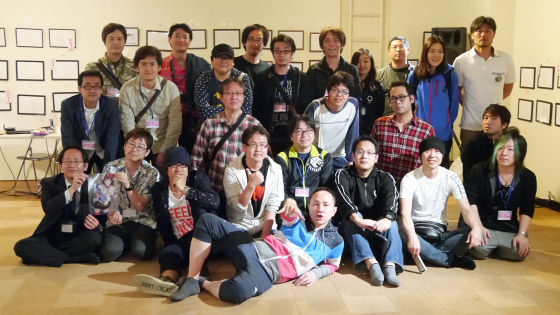 ◆ Other Venues
"Ufotable Anime production life game created with the young animator team of Tokushima that was out on the umbrella shop"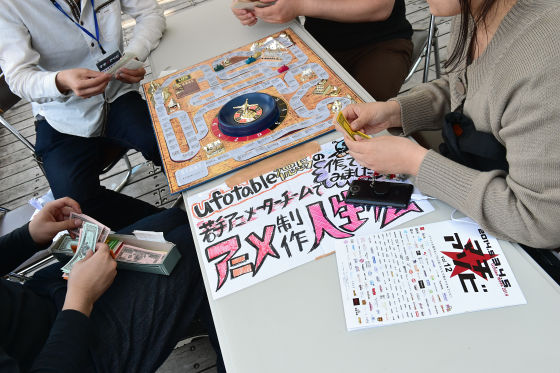 The Tokushima Shimbun dealt with event information on the 3rd page in large size, and immediately after the end of the event we issued "out of the newspaper" outside the issue.



An HD version with clearer photos appeared in "Only here in the newspaper", which was sold for 200 yen.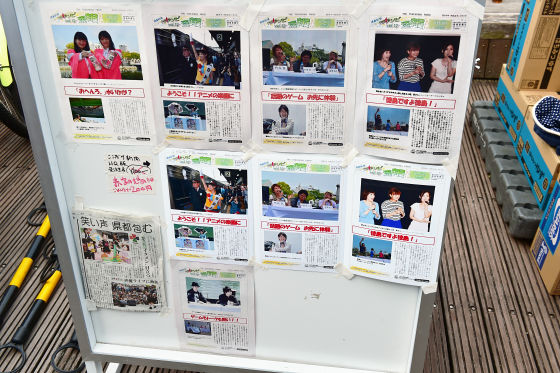 Aii Eile tweets the live photo under his account. The excitement is transmitted.

Pictures during live at Machi ★ Associa!# MachiasobiPic.twitter.com/VL7QjfXOdy

- Aii Eir (Aoi e no) (@ eir_ ruru)2014, May 4

The stage of "Sushi kun dance" by the mascot character "Sudichi kun" of Tokushima prefecture was also held.

Sudichi-kun stage rising excitement!# MachiasobiPic.twitter.com/CdQObwQlob

- Sanoh @ Machi Sobi Full Participation (@ sanhool)2014, May 5

People who thought that they were children centered and people who were waiting for other events were participating in the game and they showed how excitatory they were like goblins ★.

I'm Sushi-kun.# MachiasobiPic.twitter.com/HPl6FU7VsN

- 鮒 (@ funatun)May 5, 2014

By the way, there is a dance manual on "YouTube! Sudoki" on YouTube.

"Advance! Sudoki-kun" Dance Manual - YouTube


Unfortunately the weather is bad on the last day, all the umbrellas shops move inside Higashi Shinmachi Arcade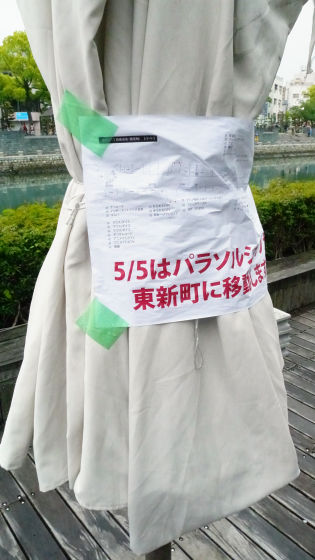 As a result, on May 3rd and 4th, the appearance of Boardwalk, which was difficult to move due to the crowd, changed feeling completely.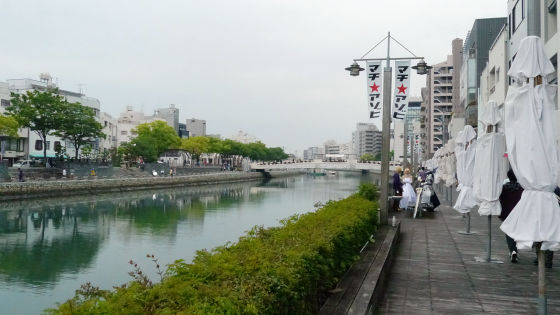 The Tokushima Shimbun morning edition on May 5, the first page reports the water accident that occurred in Joetsu city, Niigata Prefecture.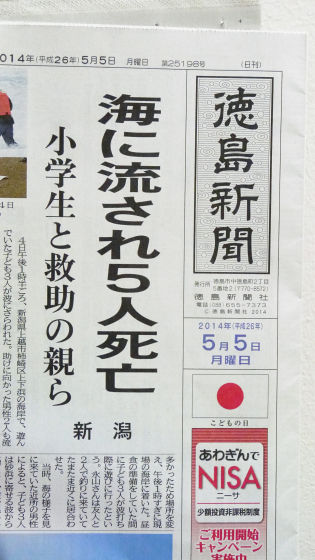 The final side is a whole map of the whole side ★ Asobi breaking news.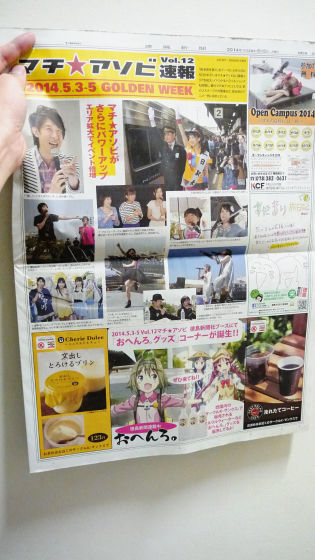 ◆ Higashi Shinmachi Arcade
Tokushima city's Higashi Shinmachi 1-chome shopping area also gets an anime color during the Asobi period.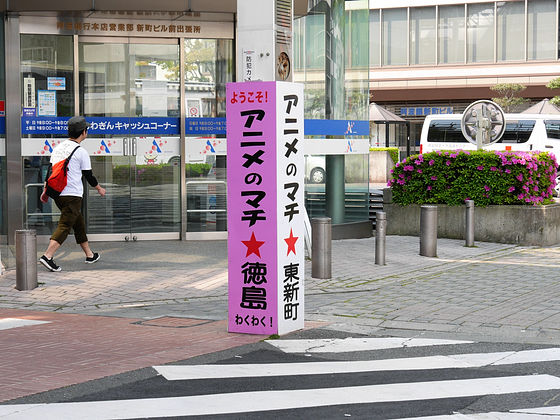 Free trial play corner of 'Gunslinger Stratos 2' located in the middle of shopping area.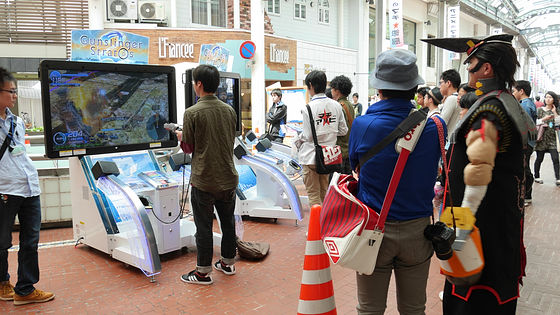 "Healthy Robodyida Dollar" Penguin Empire ★ Tokushima branch Present gathers gathering "Midaler exhibition"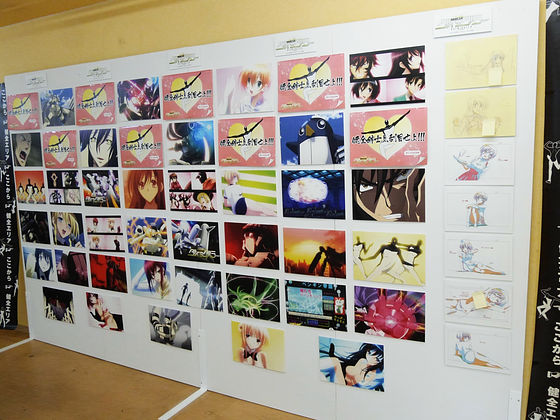 Below "Health gentlemen, please be careful !!!" ...... Gokuri.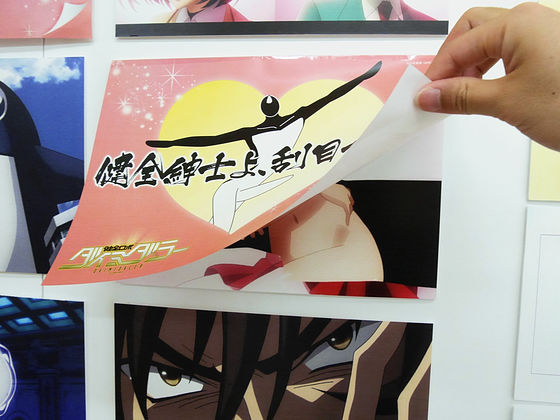 "Absolute of spirit use" exhibition "realm"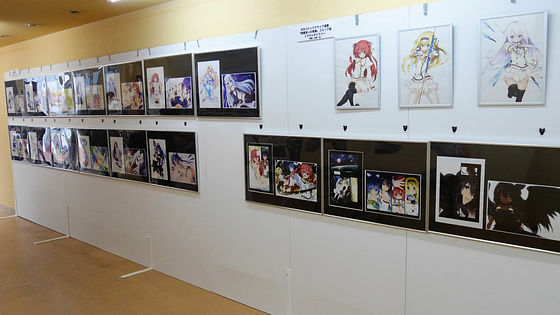 NAMCO BANDAI Games' CV play space and cyber connect to special booth. Here is a corrugated cardboard soundproof room for individualsDandelionIt was also placed.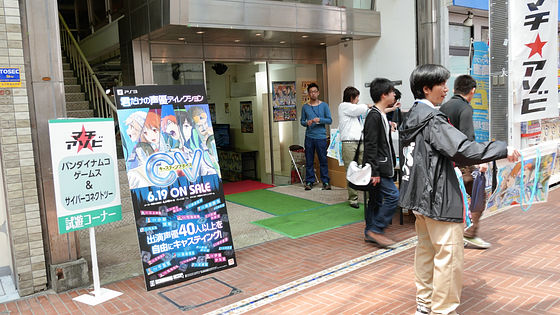 ◆ Poppo Street Shopping District
A Machi ★ Asobi booth also appeared in the Poppo Street shopping street on the side of JR Tokushima Station.

This is "Author of Yukari Tokushima Exhibition" where artists from Tokushima Prefecture and works set in Tokushima line up.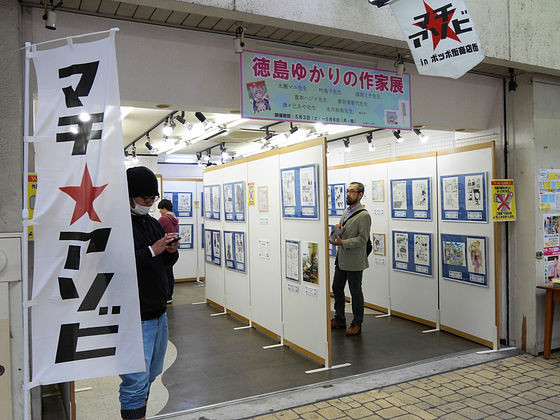 "Published by Futaba Corporation"Hime-sama Racco's love arithmeticAuthor of Mizuzo Mayu who is the author of "was also being held.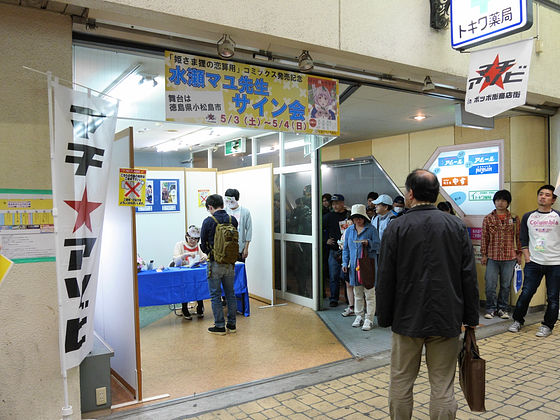 A sign for a comic buyer + An appearance of a princess painting drawing appeared in love appreciation of princess raccoon raccoon.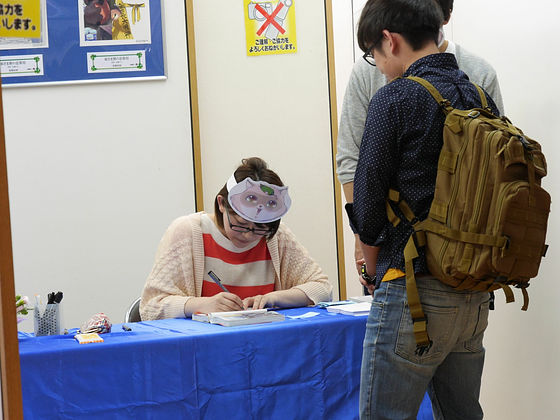 "THE KOIN STORE" was able to create girls & panzer name stickers.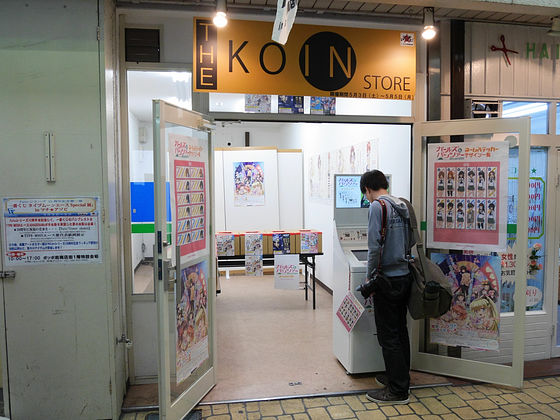 In the "Future Card Buddy Fight Panel Exhibition", oversized size character panels line up.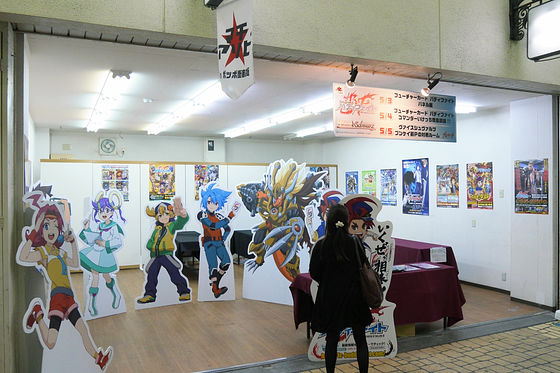 This is "Relaxing. Exhibition".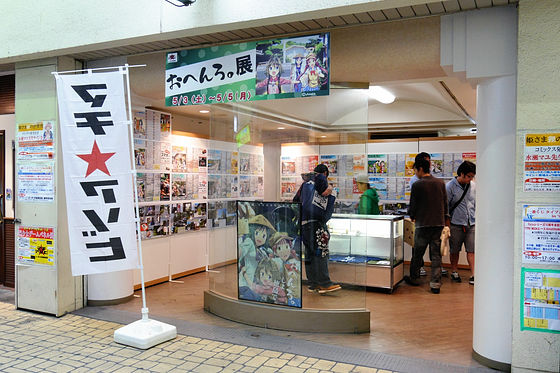 The panel of "Uranha" produced by the Euphor table is slippery.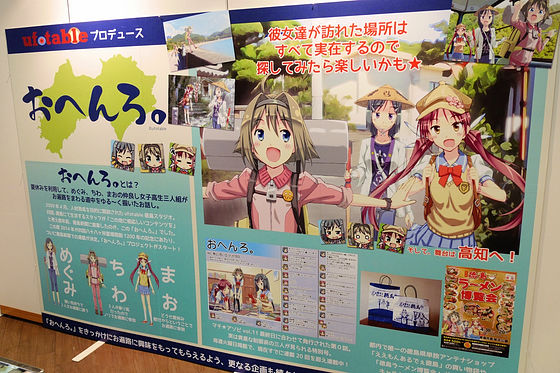 "Renmei" has already exceeded 20 serial series already, and in 16 episodes it finally entered Kochi prefecture.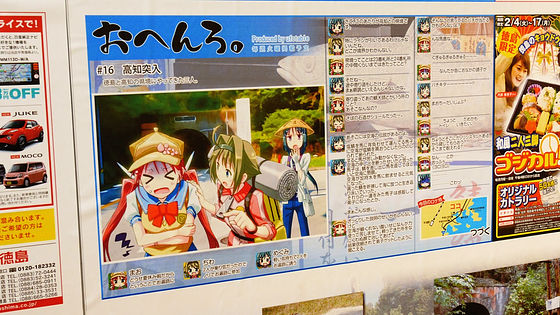 A hot card battle was spreading at "Fate / Ace Royal Experience Meeting & Tournament Tournament".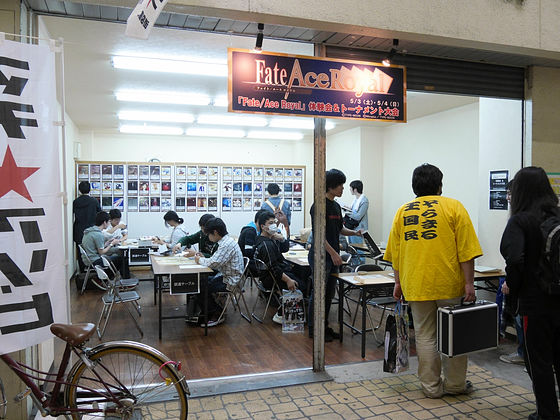 This is "Good Smile Collection 2014 Spring @ Machi ★ Assobi" booth.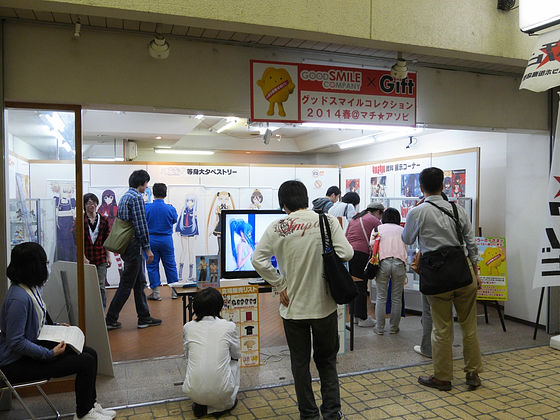 here"Kill rakiruProvisional draft of "... ...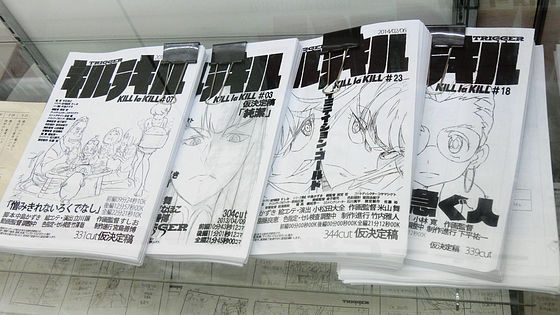 A storyboard was on display.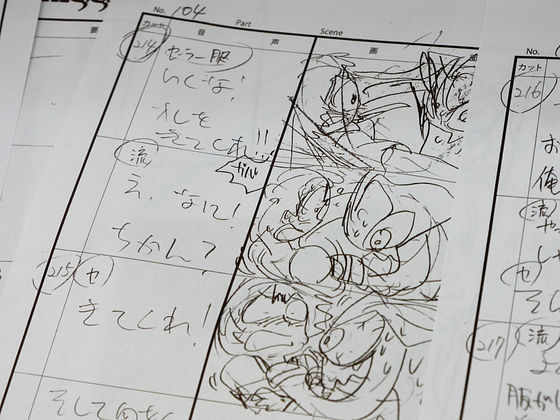 Other"Arpeggio of Blue Steel - Ars Nova-"Life-size large tapestry of mental models that appear in"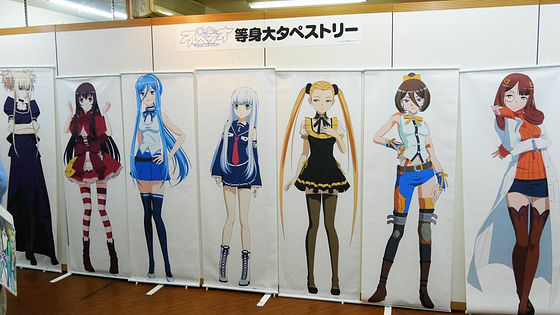 The appearance of a killer is also in the edge.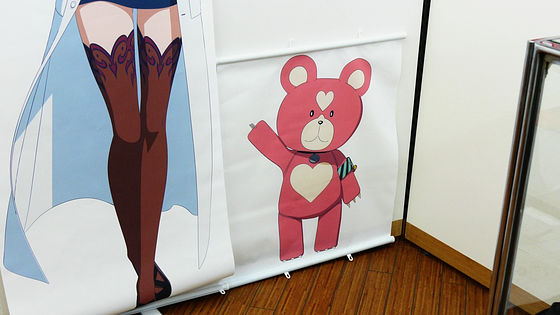 Fate Series 10th anniversary first lottery "Type Moon Ace Special Exhibition" in Machi ★ Asobi is like this.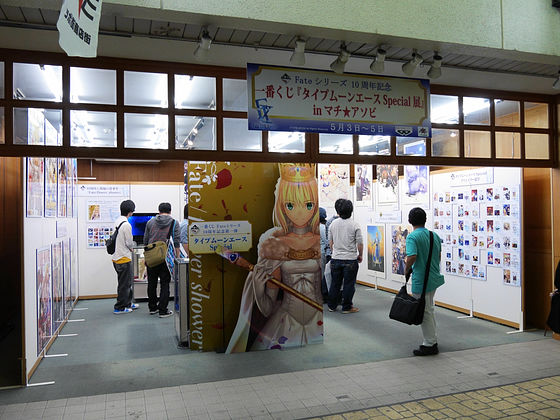 Since there was also a cosplay participation registration reception set up in Poppo Street shopping district in addition, when it was walking in the shopping district it passed through many cosplayers.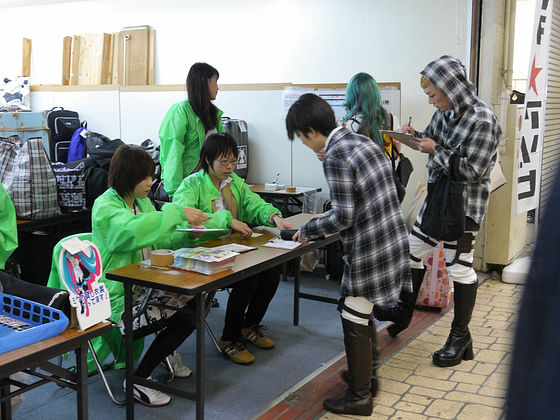 ◆ Game Industry Producer Talk Event
To the "Game Industry Producer Talk Event" held at the Binji Bridge South Park Stage, from the left, President Hiroshi Matsuyama of Cyber ​​Connect to, Mori Toshidoro Producer of Ark System Works, Shinjiro Naito Producer of Bandai Namco Games, Producer of Bandai Namco Games Yusuke Tomizawa Producer, Producer Baba Hideo of Bandai Namco Studios, producer Hiroyuki Kobayashi Producer, producers of great success in the game industry gathered.

"We are doing the work of the producer, how far is it?" "Tokyo and local events, there is a difference?" "Theme of this year" We talked along the three themes and made the venue excitement.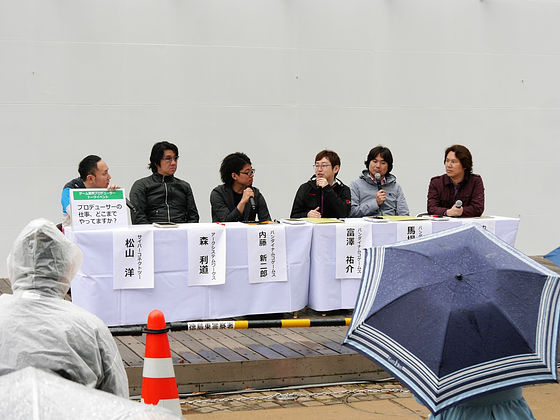 ◆ Tsukimaneko Live & Critical Presentation - Folk Dance - Closing Ceremony
It was held at Shinchomachi Higashi Park in the final day "Tsukimune live & serious announcementOn the other side of the memberAkutsu appetizerWithDice creativeHirasawa Producer appeared. It was announced that "Tsukimeko" will dissolve with Machi ★ Asobi Vol. 13 held in October 2014.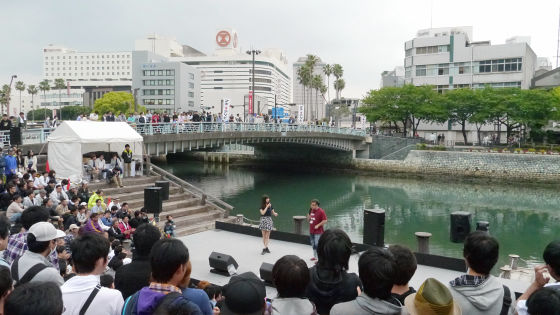 For this time, Mr. Hirasawa brought a cosplayer corps as a friend for Akutsu who performs live alone as a member of the party.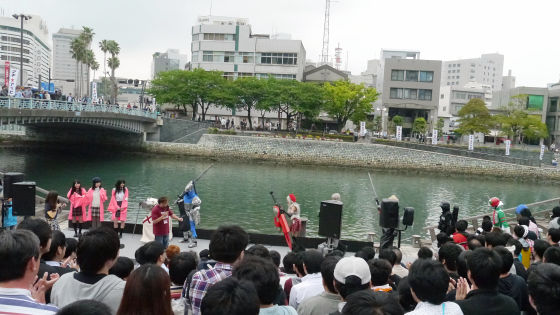 The cosplayers who continued to increase gradually are overflowing on the stage.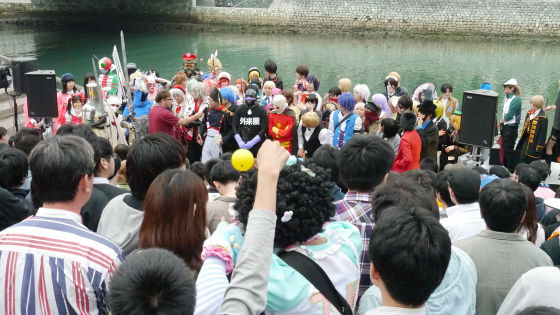 In this state, "Refrain -call your dream-" which is a classic number that you can say "Machi ★ Assobi's song" that continues to be sung since the first participation in "Atsubi Vol. Mr. Akutsu who sings enthusiasts and everyone.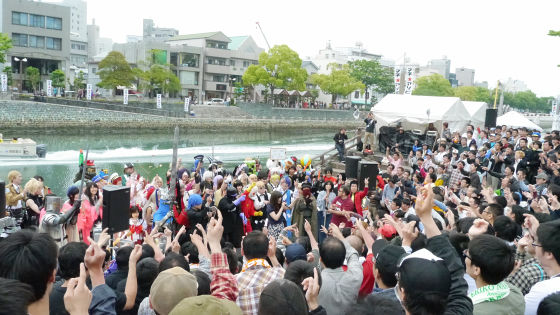 As I practiced swinging before the song started, a lot of colleagues were moving hands.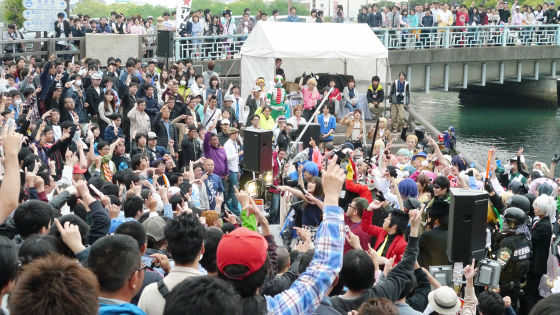 And commemorative photo with cosplayers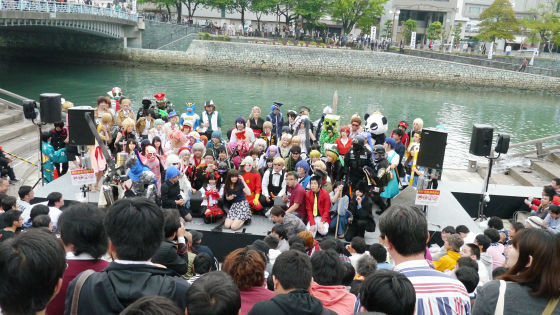 After this, I went to the big shooting competition of the cosplayers.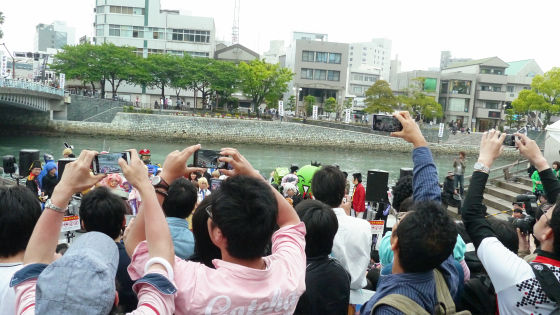 And Kochi Kondo producer of UFO table appeared there, entering the "folk dance" for three consecutive days.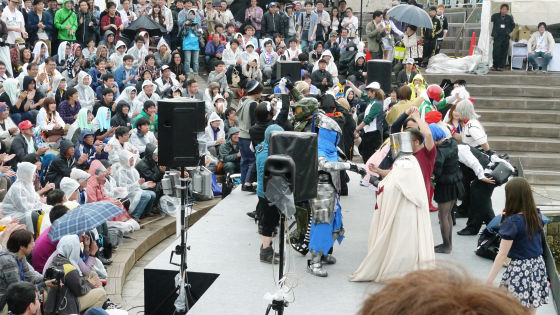 Temple Knight and Masked Rider V 3 formed a combination, master chief was just like a kidnapper and an amazing Oklahoma Mixer was unfolded.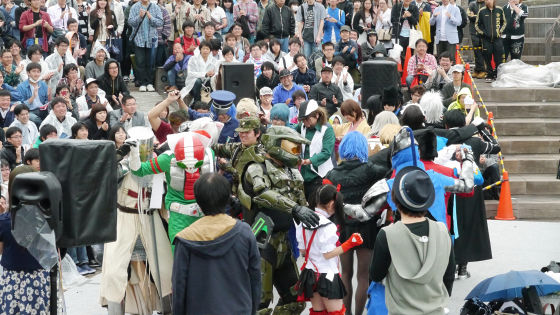 And this closing ceremony started with this flow. In this,Climax run of Machi ★ Asobi Vol. 13 will be held from October 11 (Sat) to October 13 (Monday) for 3 daysIt was announced that it was.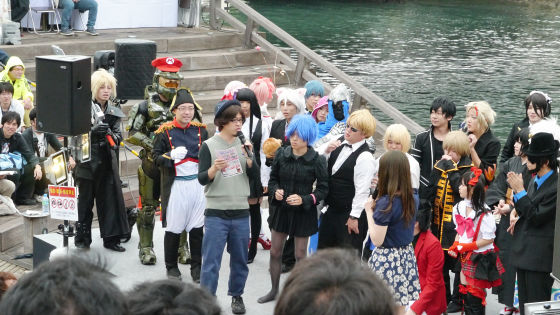 In addition, we will sing "Refrain - CALL your dream -" once again in the last last. Acoustic says that she prepared for "I wonder if such a thing will happen."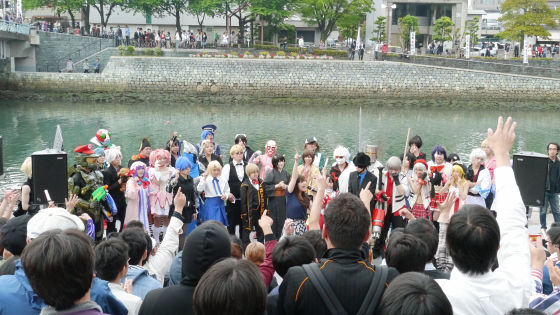 And everyone gathered together to watch the state of the ...Aoyagaras mavel&Ice Cracker Zelvin. "If Machi ★ Asobi can be finished safely, I do not mind that," I was saying as if we were helping and leaving.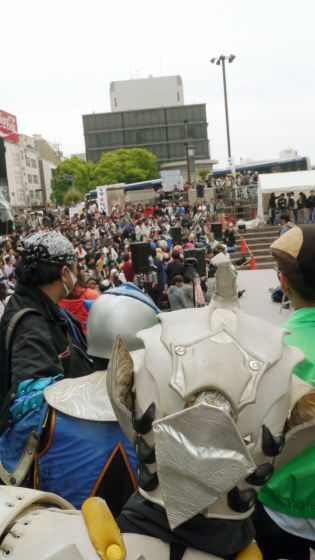 After this, Kondo Producer called for me properly, so it was possible to fit in the pictures Mavel & Zervain. I'm glad that it was good ...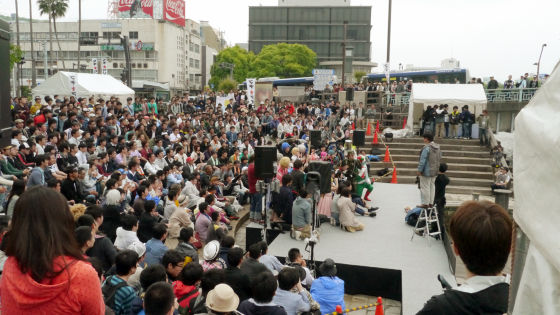 Here is a picture of that time

Machi-soba Information: The Tokushima Shimbun received a closing ceremonial commemorative photo - ー ー ー ー! Please DL if you want.# MachiasobiPic.twitter.com/h9ZagcALn0

- Kondo Hikaru (ufotable) (@ hikaruufo)2014, May 5
So, the next gore ★ Assobi will be held between September and October 2014. As in the past several times of gore Asobi, the holding period lasts about two weeks, of which the last three days will be greatly excited as a "climax run". People say that not only the stage along the river but also a stage is set up at the mountain top of Meishan which is climbed by the ropeway and live performances and talk shows etc. are to be held, so we have not yet came to gusset Asobi People who visit many times, please do come and see.

In addition, it was said that 70,000 people participated in this time 's Association of Athletes.

Today 's Tokushima Shimbun newspaper 1 morning edition, Matthiasovi VOL. 12 was announced that the largest number of people of the past 70,000 visited. Thank you very much.# MachiasobiPic.twitter.com/Loy35XV87f

- Kondo Hikaru (ufotable) (@ hikaruufo)2014, May 5
Tokijima newspaper during the gore ★ ASOBI period can also be purchased from outside the prefecture.

If you would like to have the Tokushima newspaper in the Machiasobi period, please contact tel: 088-655-7296. It is possible to correspond outside the prefecture (9: 30-17: 30 on weekdays)# Machiasobi# Ufotable# Machiasobi

- Okayama @ Ring. Tweet (@ edcasue)2014, May 5