I went to "BERG" which is open for over 40 years in commitment to coffee · sausage · bread etc. in Shinjuku station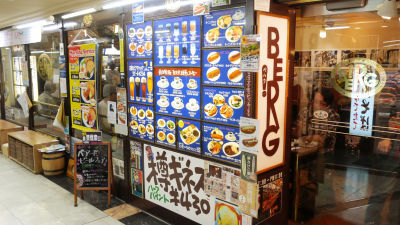 The average number of passengers on the day is 3 million people in the world at Shinjuku Station, and the interior of the station is complicated enough to be expressed as "dungeon". "BERG (BERG)" is a shop that is open for over 40 years at the east exit of the Shinjuku Station and the basement floor of the Lumineest. Business hours are from 7 am to 23 o'clock in the morning, you can enjoy various forms such as morning, lunch, cafe, drinking and so on, but since I had never been there before, I went to see what kind of store it is .

+++ Welcome to Via & Cafe BERG! +++
http://www.berg.jp/

Arrived at Shinjuku Station East Exit.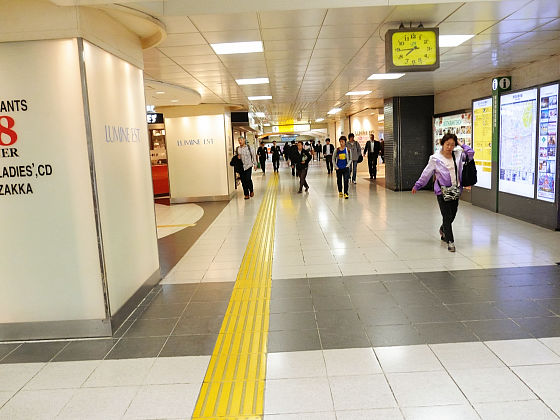 When walking a little to the left from the east exit with the station behind ......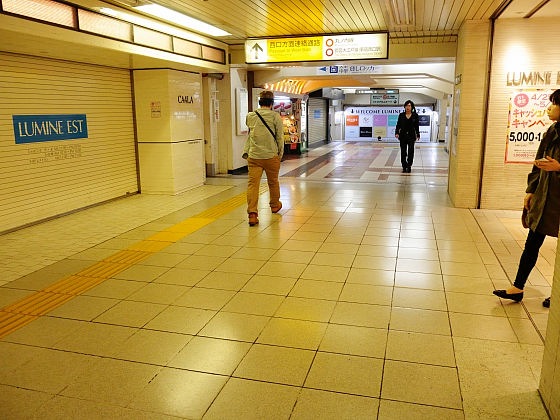 Arrived at BERG.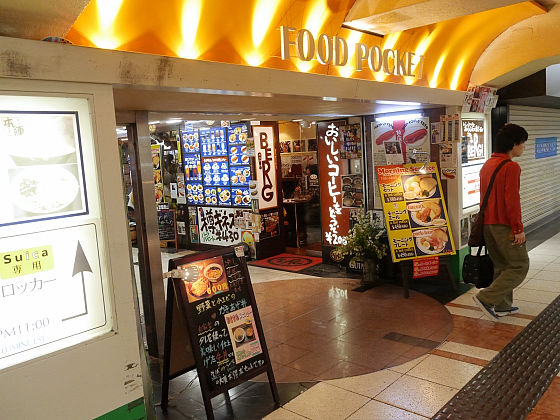 We have a morning service during the morning hours.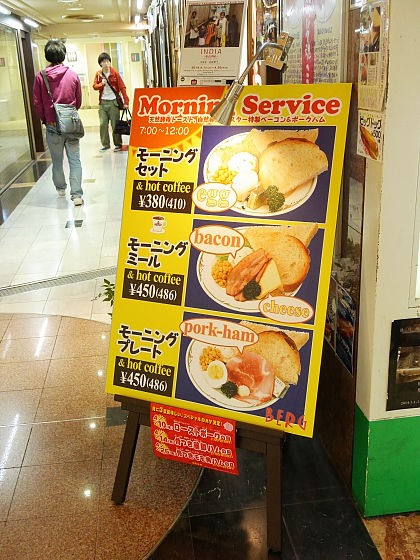 The atmosphere of the shop looks like Showa indeed.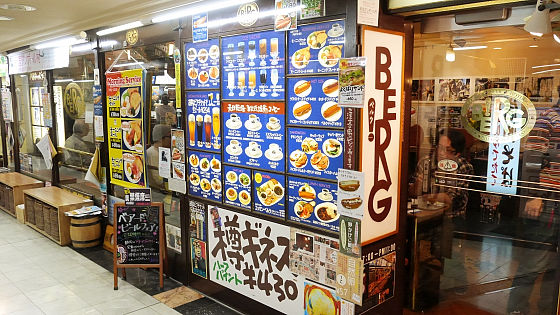 I am stuck with sausage, coffee and bread, and have these craftsmen make these foods.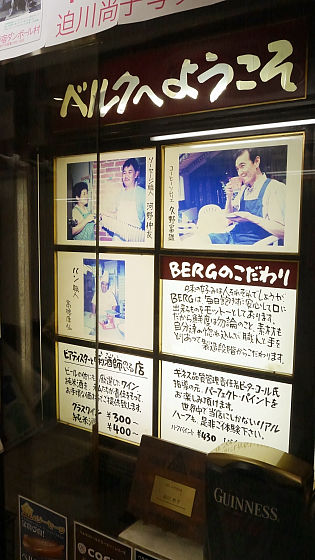 When entering the shop, there is a short queue in the cash register ... ...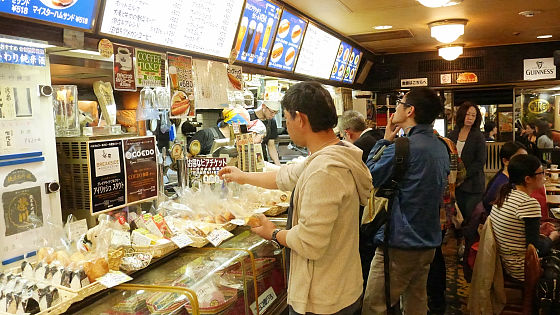 Even though it is at 7 o'clock in the morning, the shops are pretty crowded.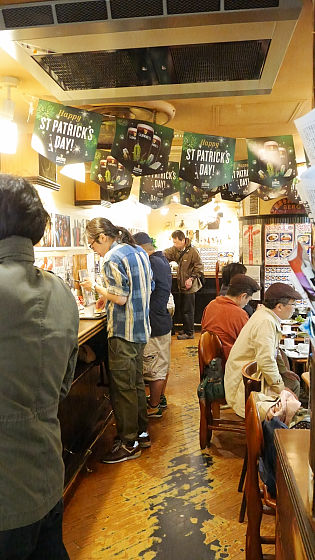 This time I will ask for a morning meal (486 yen including tax) from the morning menu.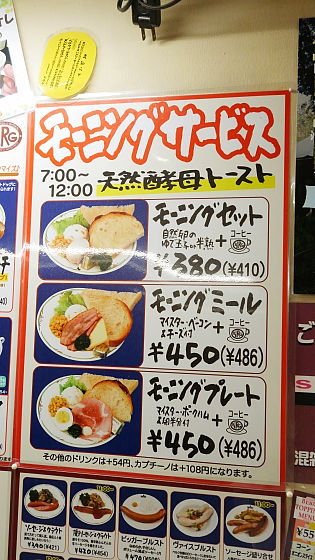 Morning meal is a set of breakfasty plates and coffee with bacon, cheese, bread etc.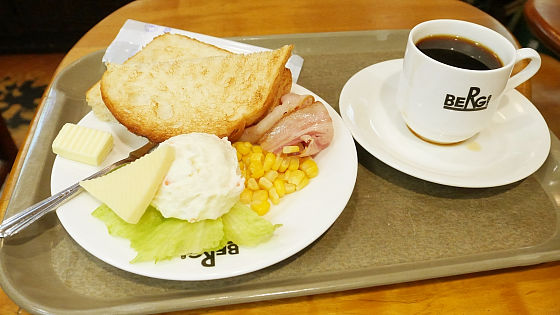 Bread is made like a British craftsman who ordered craftsmen to produce, with butter.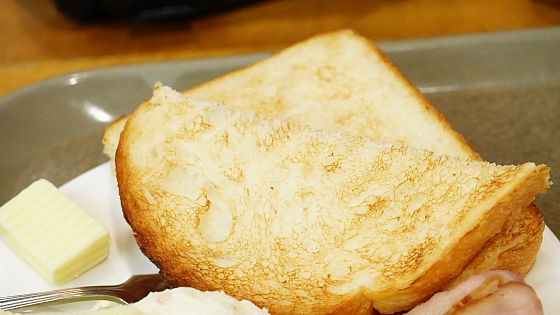 Bacon and corn ......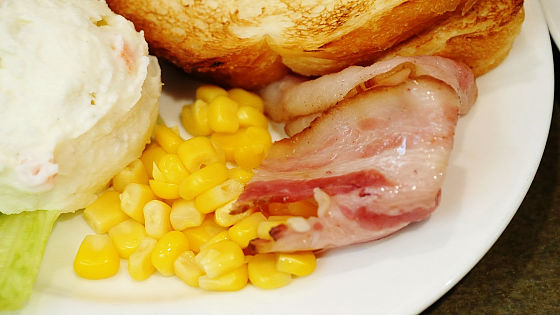 A set of cheese and potato salad.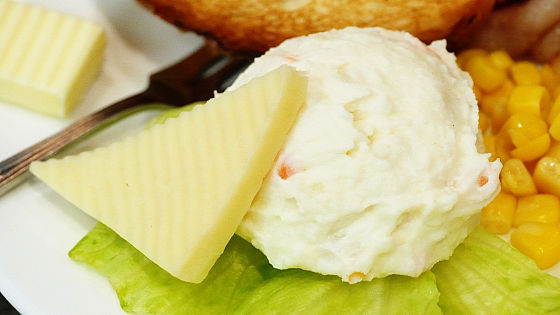 First I will add butter to bread and eat it.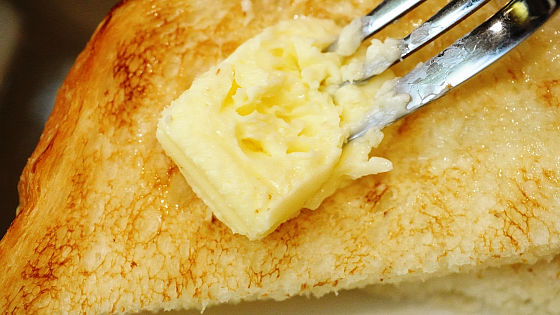 The bread using natural yeast does not smell like yeast, the taste of wheat is firmly felt, the texture that it was rich in mochi. Because I bake the surface every time I receive an order, the surface is crisp and the butter melts well.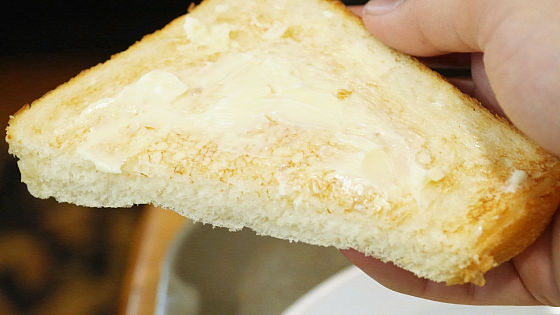 Bacon has a very good proportion of lean and lean, juicy and delicious. It is also a nice place that saltiness is not too strong.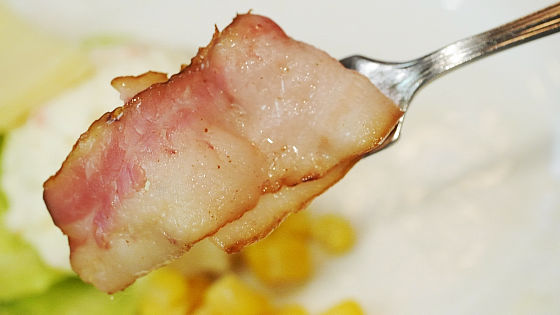 Cheese is thick and tastes like natural cheese. It is a refreshing taste with umami.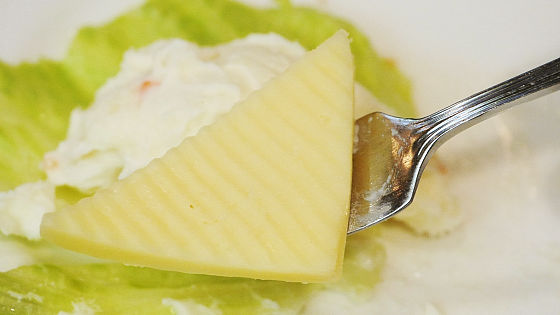 The potato salad was rather orthodox taste, which was not noticeable due to the strong impact of bread and bacon.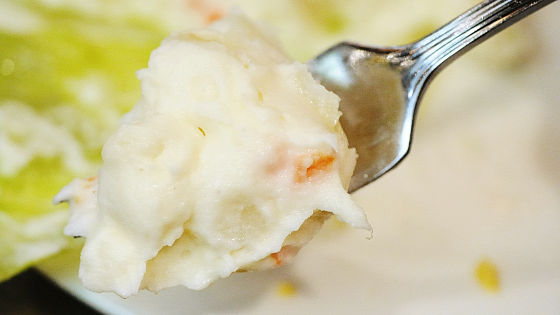 The coffee is slightly thick, and the taste which the sour and bitterness are gathered cleanly. If it is an old-fashioned coffee shop, sour taste may be stronger than that of Seattle coffee shop, but we did not particularly feel strong acidity.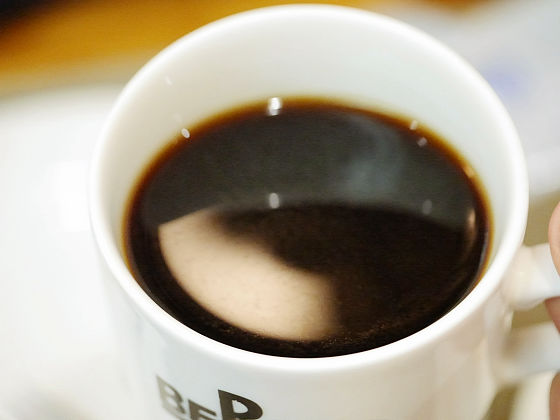 Later I went for lunch time and ate a menu for lunch. At lunch you can order plates with curry · hot dog · soup etc.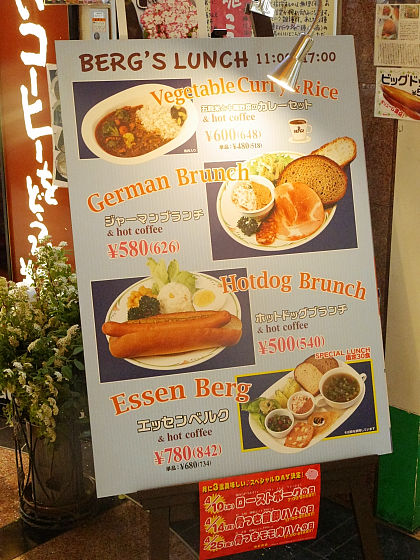 Even in the evening before lunch we had a queue at the counter and it was buried in 80%.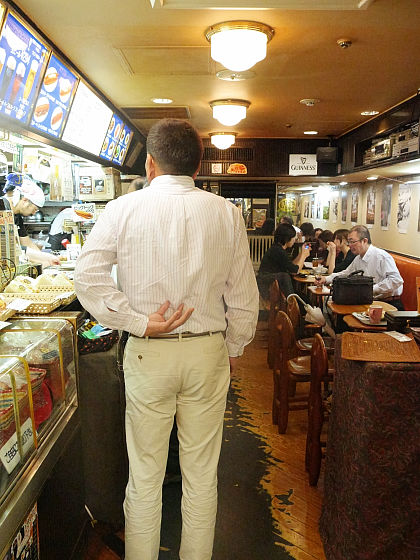 I will ask for the menu with herbal tea of ​​German branch which gathered popular products (626 yen including tax)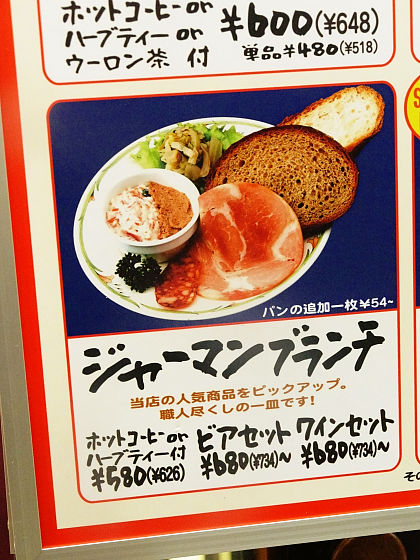 The seats are also crowded with lunch time.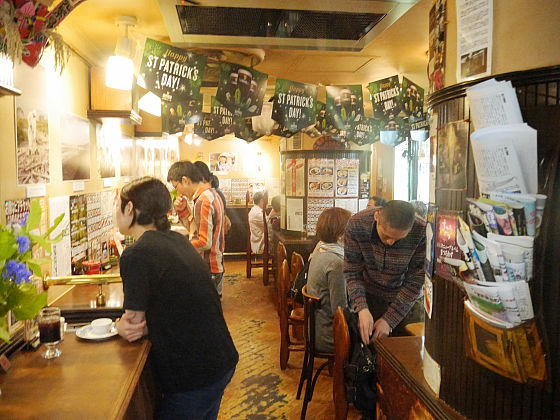 The German branch is a set of drinks and snacks, like a light snack for the day. Drinks can be changed to beer or wine if you add about 100 yen.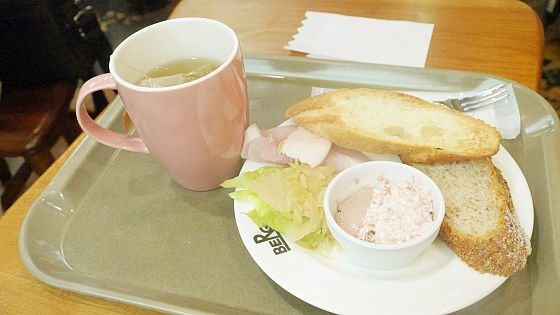 German style pickled cabbage on the plateSauerkrautWhen……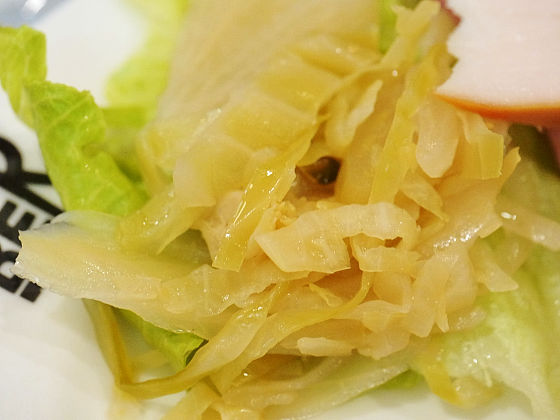 Ham and bacon ......



Lever putty painted on bread and pork aspic.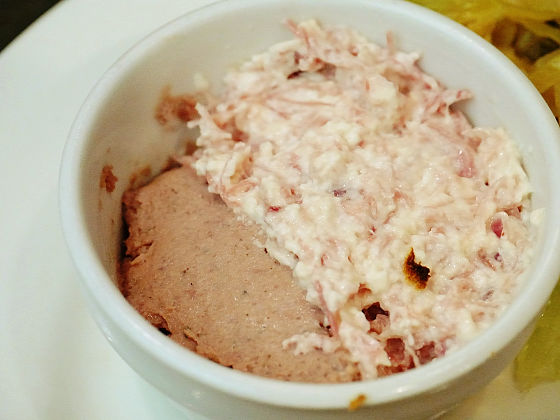 One brown bread and one French bread.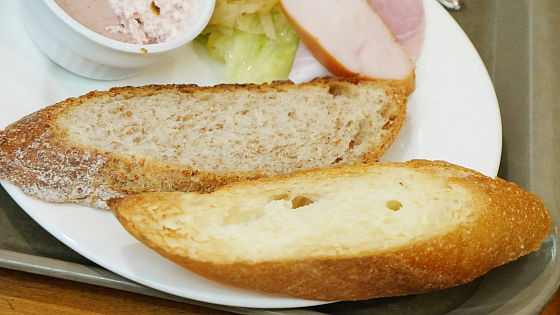 Herb tea was a tea of ​​lemon and ginger on a daily basis.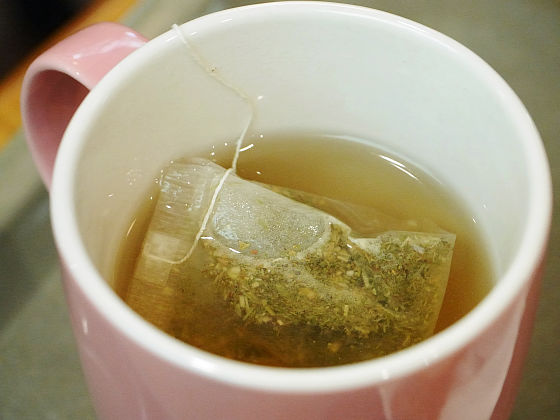 Bacon is not hard but there is chewiness, and there is taste firmly.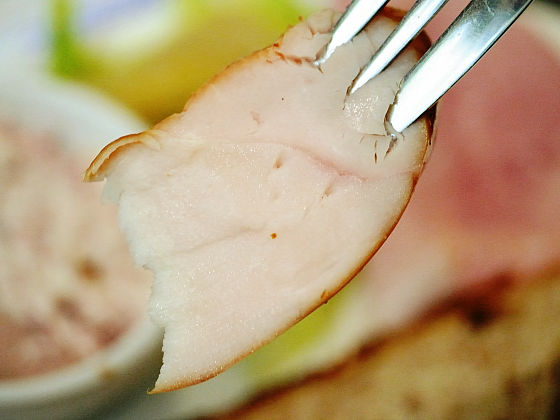 The ham is cool, making it possible to enjoy the aged taste of pork. Salt is never dark, but I do not feel unsatisfactory.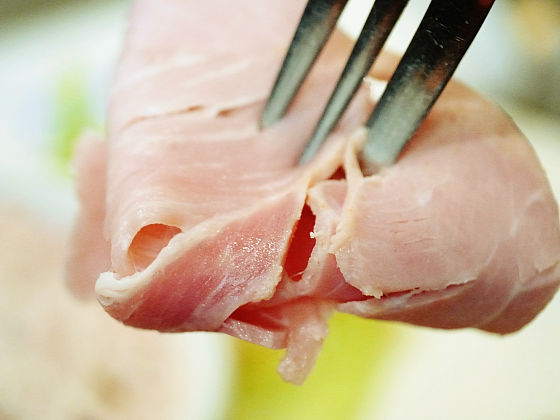 I will paint the lever putty on bread and eat it.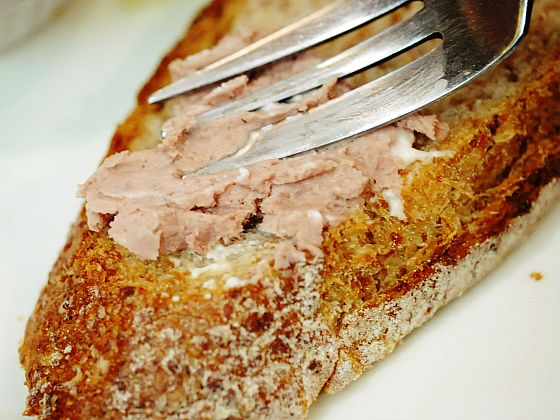 In a bread with a little sourness, the unique flavor of the liver and the mouthfeeling texture are in good agreement, making it looks good to drink alcohol.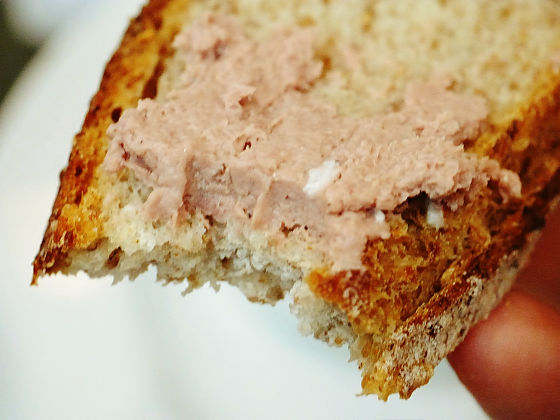 A rare pork aspic produces sausages and ham from BergMeister ToganeyaIn the original of the creamy dish like pork and fat like corned beef. It is pure white but not as greasy as it looks, and there is no habit.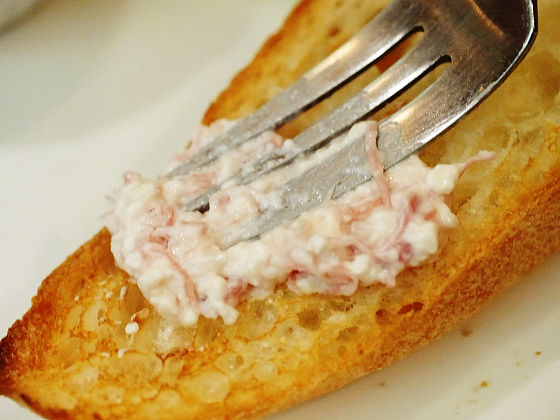 Sourkraut is faintly sour and is perfect for resting mouth.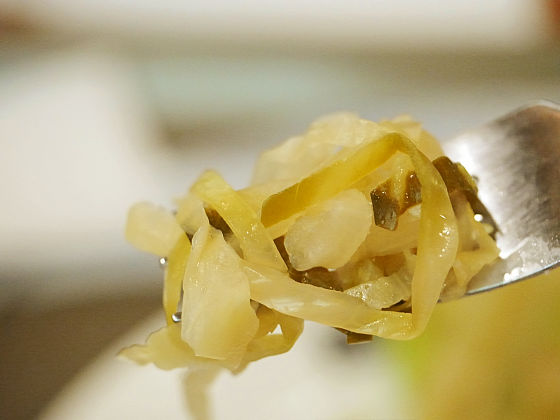 The compatibility with meals seems not to be very good, but herb tea is perfect for drinking after meals. Neither ginger nor lemon was intense.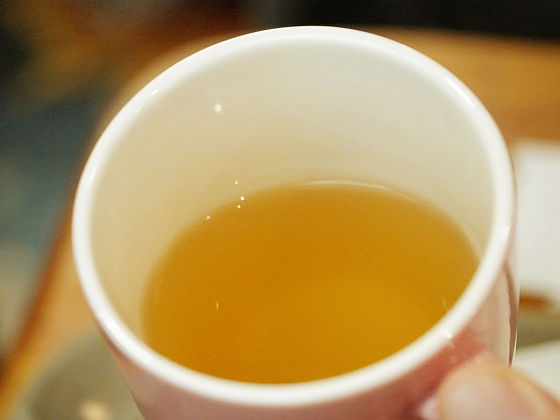 Berg can be used not only for meals but also for tea ceremony and drinking and drinking, so it is excellent access as it does not walk for 1 minute from Shinjuku Station east exit. There is a possibility that it will be crowded during the Golden Week, but it seems to be nice if you try going to Shinjuku station as soon as you use it.