"Life once, let 's do the affair" Sorry admirer SNS "Ashley Madison" is Google, Yahoo! Advertisement refused from etc.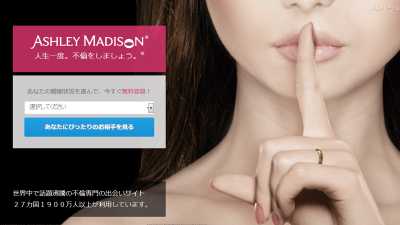 The world's largest married SNS "Ashley MadisonIs a dating service that develops with a catchphrase "Life once, let's take affinities". In Japan, we have expanded our membership in the world's fastest pace, exceeding the number of members of 1 million, but Japan's Google, Yahoo! , Microsoft and others seem to have refused to place ads of Ashley Madison in search results.

Google is making it hard to cheat on your spouse in Japan | The Verge
http://www.theverge.com/2014/4/25/5651964/wedding-crashers-google-and-yahoo-tangle-with-adultery-in-japan

For men and women of the world "World & domestic affair circumstances"As a result of investigating the results, the results showed that Japanese women who feel guilty about adultery are less than 2%, 8% of the world average, 8% in men and less than 19% of the world average. Noel Biderman, founder of Ashley Madison, said in an interview "Since Japan has no tradition of Judaism and Christianity, the satisfaction level when using the service should be higher than in other countries"As I was watching the possibilities of Japan as a market highly, I have not seen sexual services targeting only single people in Japan for this case," Google and Yahoo! We point out that policies such as "hypocrisy" are.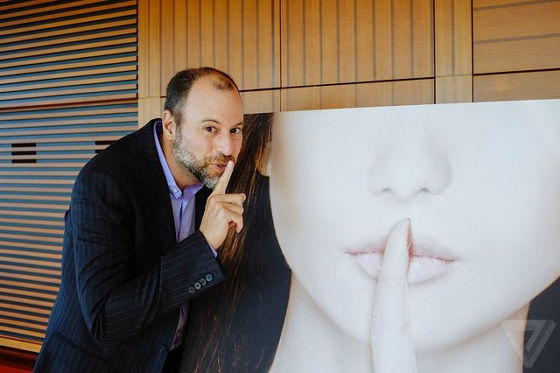 "The Tokyo Reporter"A reporter Brett Bull says" In Japan, men can easily get sexual services near Tokyo's big station, "and seemingly tolerant of sexual services in Japan The Verge sees that Ashley Madison may have expected that it will be fully accepted.

Google declined to comment on this matter,Google adLooking at the policy, while not accepting business primarily prostitution and sexual message exchanges, "adult and sexual dating service" is within the scope of service offering. For that reason, you can use Google AdWords for strip clubs, telephone sex, used underwear sales etc. except for the specific areas in Southeast Asia.

"We have used Google advertisements in 35 countries around the world but there has never been a problem, but in Japan, we used our services to go to a love hotel and break the marriage life Not to let someone sell the word "affair", Biderman says.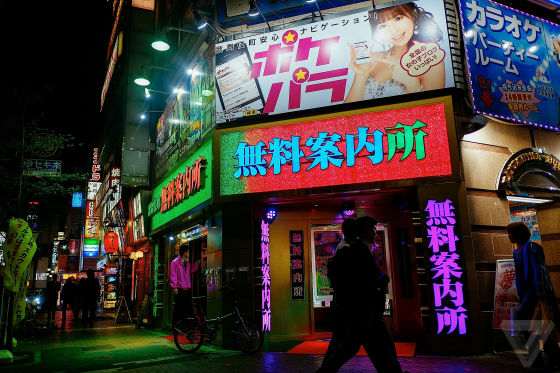 Even if Biderman's remarks are excluded, it is certain that Google Japan Corporation and Yahoo Japan have different standards from other countries.Internet advertisement promotion councilThe guidelines are against the permission of sexual content and content that disturbs society's morals, and each company tends to interpret this guideline conservatively. Biderman insists that "Google will never allow advertisements for sexual services in Japan," but in fact it is acceptable for advertisements of dating sites and love hotels. So what is the difference? Whether or not you are specifying sex. Staying in a love hotel is a "break" and the dating system is accompanied by the word "prostitution is not promoted". The legitimate sex industry in Japan is being advertised gently when viewed physically, but it seems that Biderman's point of view that it is very strictly managed on the Internet is unexpected.

"When talking to a person in charge of Yahoo!" "You have a homepage that a married woman is whispering, that is, a woman is cheating against her marriage. I do not like things like that, "he said." I remember Biderman. AlsoThe Japan TimesJake Adelstein says, "Although sex industry, mainly men, accounts for 2% of gross domestic product, there are few services in Japan where women pay sexual satisfaction by paying money. There is no even a way to get ridiculous. " Even in the world, sex industry is targeted to men, and Ashley Madison who targets women who live married without love can not compare with morality of Japan .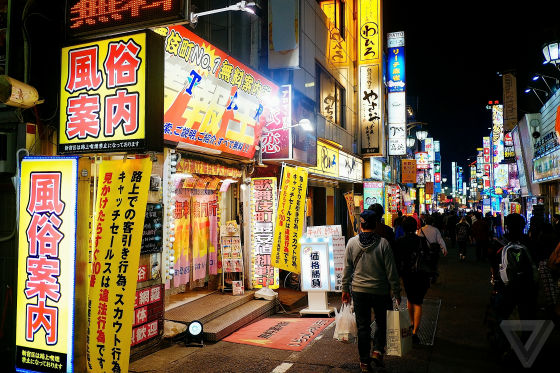 Because there is no global moral standards on the Internet, it is inevitable that a company like Ashley Madison, which is prone to controversy, will collide with Google that develops internationally. In Korea where the affair has been illegalizedAshley MadisonAccess to Biderman is blocked, Mr. Biderman prohibits adultery adultery law "Desperately obsolete"I tell you.