I tried "Gekikara Riat Habanero Chili taste" to challenge those who are not satisfied with ordinary spicy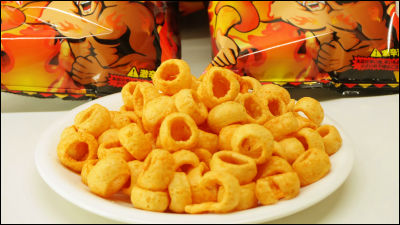 A variety of hot and hot dishes have been born since the hot boom of today. Spicy products are "Takoyaki cardioplegia"Homemade curry"Many things that have unique names, such as the name of the Showa Generation who nods pro wrestling father gags, the spicy snacks of individual naming are"Gekikara Leat". I tried challenging by getting it at once to see how hot it is.

Gekikara Reat Habanero Chile Flavor
http://koikeya.co.jp/news/detail/477.html

Serious "spicy" ring (round) type cone snack "Gekikara Reat" that flew into snack confection's ring to give real shock to those who are unsatisfactory to the stimulation of the product "rice spruce" full of streets.

Using the hot potato "habanero", the taste which pursued the spicyness which runs through the tongue is the chilli taste of hot spicy baked tongue and the mind. It is like the impact of the "Geki · Crow · Junior" character (character) who was sinking a lot of wrestlers to the mat, "Gekikara Reat" grade. We are waiting for the challenge from a courageous person who is unsatisfactory with normal "spicy".
Gekikara Reat Habanero Chile taste is a package that pushed the flame forward.



A mysterious masked wrestler.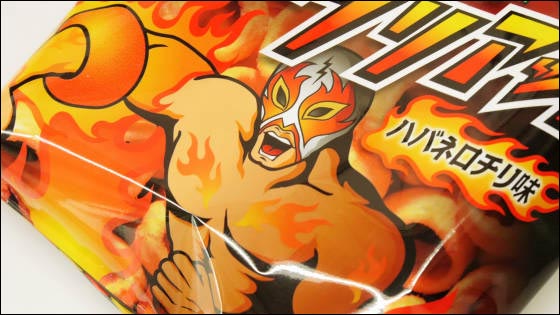 "Engraved on the ring, that great artwork will revive."



Peppers under skull. The atmosphere which is incomparable is transmitted.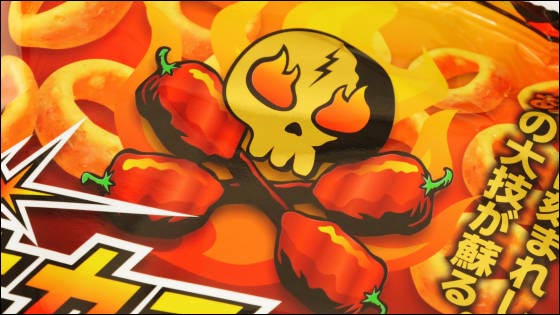 "Because this product is painful, please be careful for those who are not good at hot items and small children." I feel even something fresh for the cleanliness that it is said that there is no child in the eye that should be the main target of snack confectionery.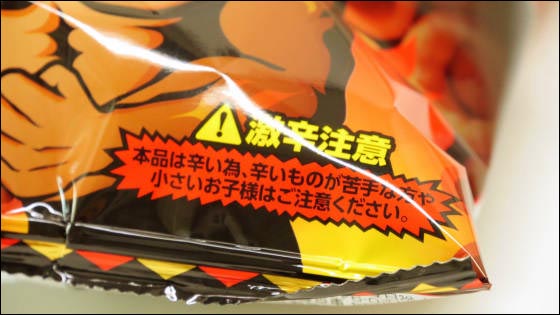 On the reverse side is a mysterious masked wrestler depicting how to decide Lariat. Wrestler of whom the fire blows for somehow ... ....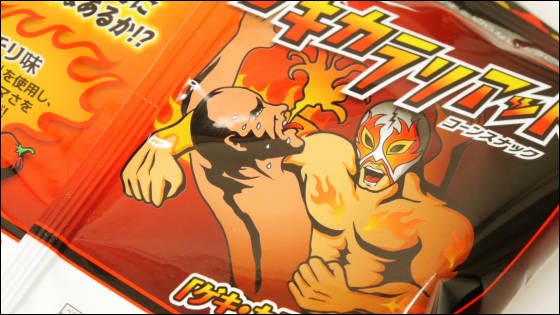 The masked wrestler is "Geki · Crow · Junior", a ring name that seems to be a Mexican wrestler very much.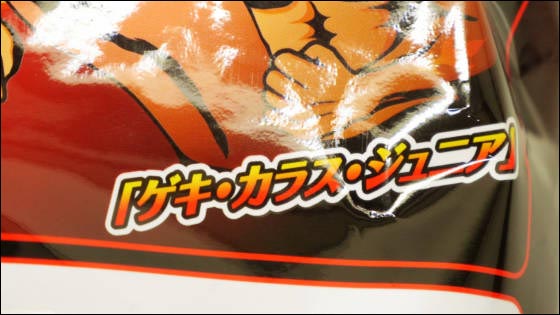 Geki · Crow · Junior
The second generation wrestler who shines in the first GKC heavyweight title, has a legendary Gekikara wrestler "Geki · Crow" that engraved its name in the history of the gekkara world and his memory. Continue to fight everyday with the aim of the father's colorfulness loved by the world's Gekikara enthusiasts, refining the "Gekikara Reat" entangled with equality and colorfulness.
Gekikara riart which threatens scattered as "Do you have the courage to challenge the true spirit that no one can manage?"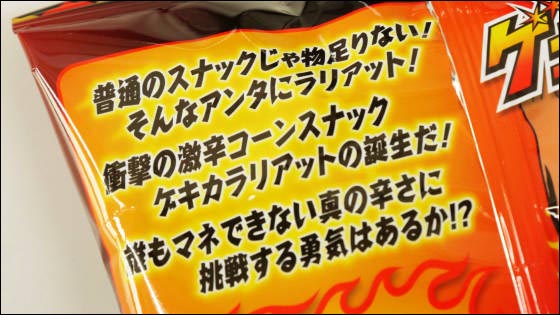 "Habanero chili taste" which pursued the hotness that runs through the tongue using "Habanero" spicy hot sweet potato chili taste with hot taste burning to the tongue and the mind.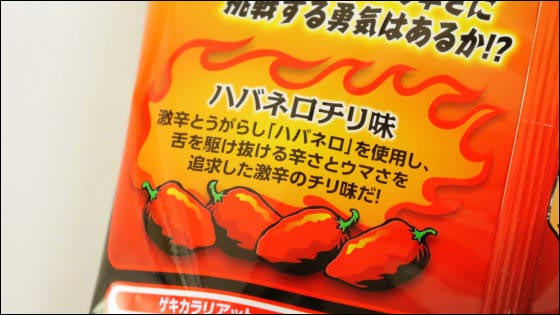 It is quite interesting where the sweetener (stevia) is contained although it is hot.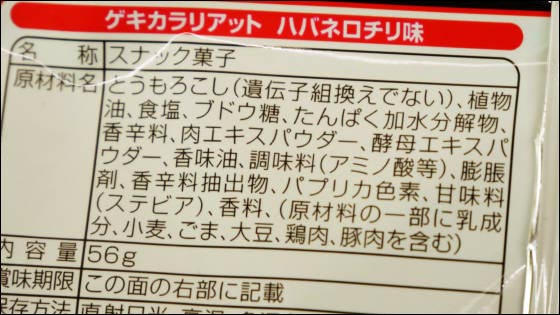 251 kcal per bag and it seems to say that calories are modest as snacks.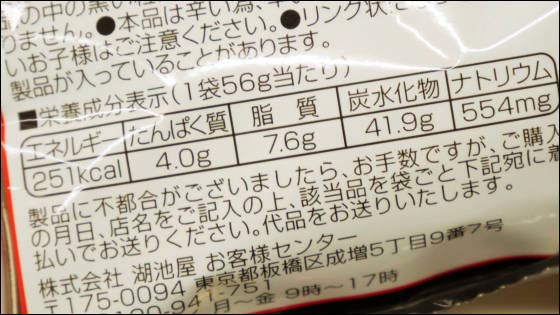 When opening it immediately ... ... At this point "spicy" is a stimulating fragrance transmitted through Bing.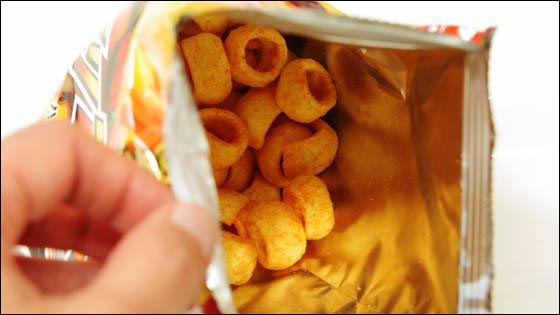 I will insert it into the dish.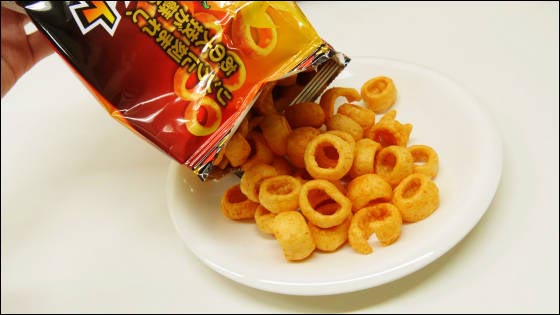 More than plenty. Is it possible to eat completely ...? After being threatened scattered a lot, I feel a little uneasy.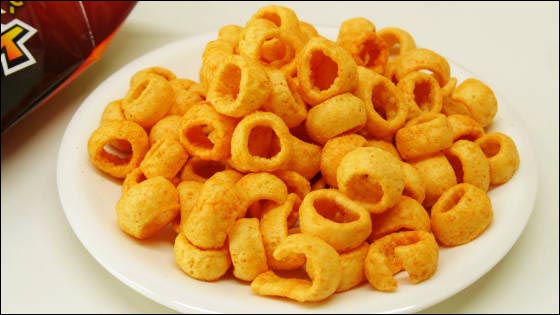 You can see that Habanero and Powdered Powder are adhering firmly to the inside of the ring.



In some places, it is a red lump. Never me and Pakuri with a bite ... ...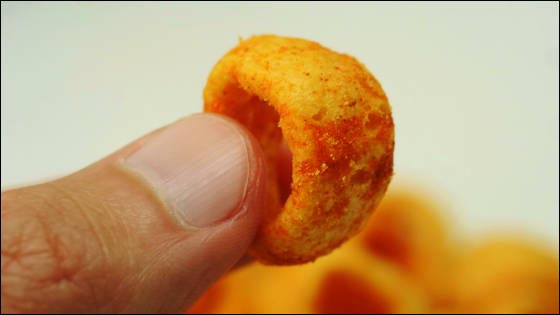 The impression "Do you pretty much OK? ...?" Changed to a sentence saying "What is my spicy !!!" in a second. There is no doubt that it is a pain to fight at least in the spicy snacks you've ever had.

It is wonderful that you will want to eat another one as you can not forget the umami of Chile taste gradually when you are rigid with endurance. It is even more strange that you can go back and back with one or two, because the tongue is paralyzed because you are eating another. However, as we continue to eat in tune, again when intense spicyness attacks, hands that pinch snacks become rigid ... .... However, there is something like a mysterious "addictive" that you want to eat again.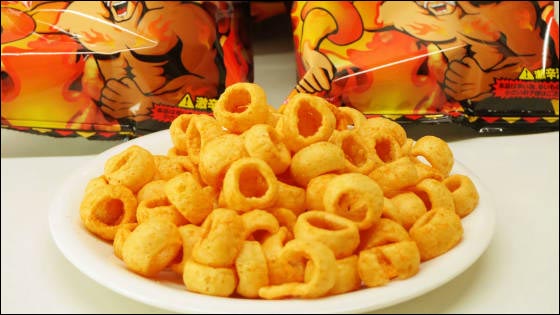 "Gekikara Reat Habanero Chile" of Lake Ikebaya is a snack confection that you can experience the "true spicy" not ashamed of provocative packages, it is a terrible destructive ability to sink down with just one piece of editorial staff who is not good at painful things It is secret and recommended for those who like spicy foods.

In addition, Gekikara Leat Habanero Chile taste is an open price, it is on sale on the nationwide channel from April 21, 2014.