I ate Denny's with pancakes "Tower pancake" and "Mango pancake" with 6 rows stacked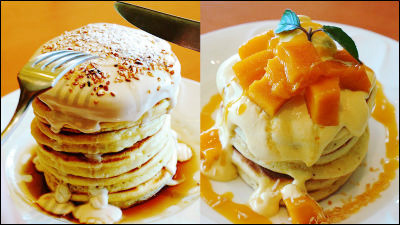 Recently shops that offer pancake specialty shops and pancakes are rapidly increasing, but Denny's has been piling up 6 pancakes baked thickly from April 15 (Tue)Tower pancakeWe will release. At the same time topping "Fresh Mango"Mango pancakeSo we also went to a shop to eat.

Denny's New Pancake | Menu Introduction | Denny's
http://www.dennys.jp/dny/menu/dennys/dessert/pancake.html

Arrived at Denny's.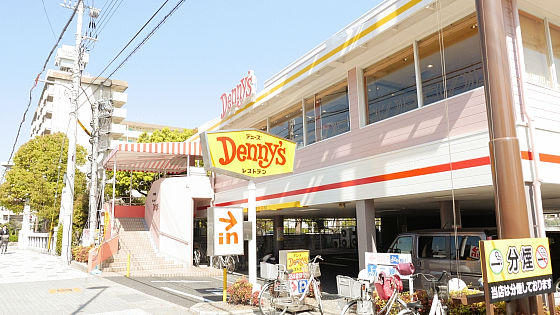 Appeal the new item even in the signboard in front of the shop.



There was also a poster on the entrance.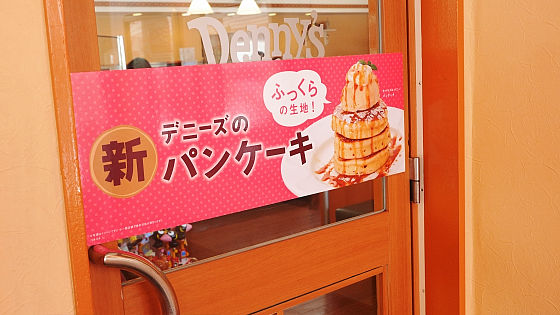 Entering the shop and looking at the menu ......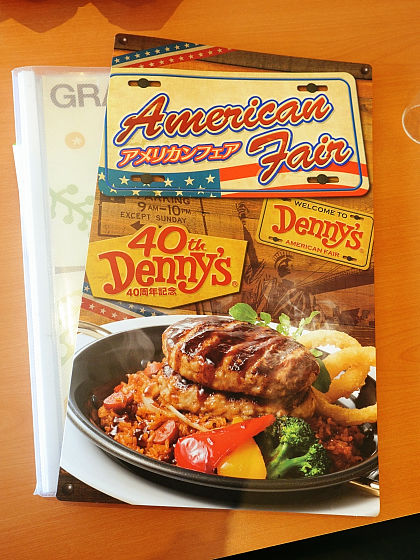 Mango pancake and ...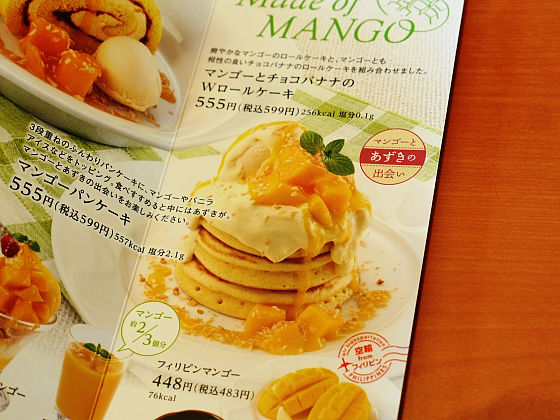 I found a tow pancake. I'll order.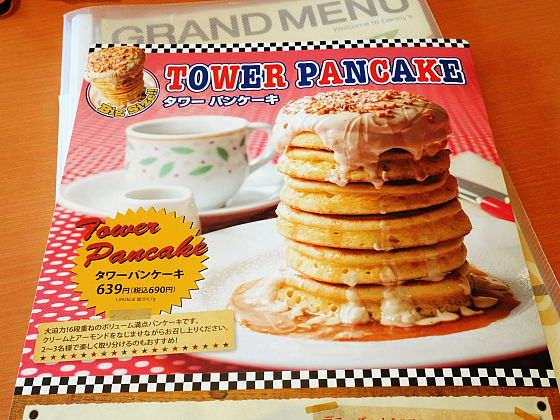 Because somewhat pancake is thick, Mango pancake and tower pancake arrived in about 15 minutes to wait.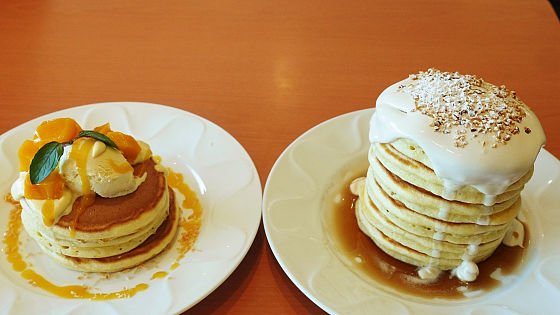 Mango pancakes are three piles, and six tow pancakes are piled up.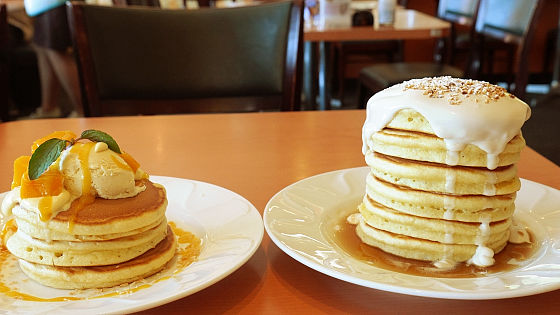 Mango pancake combines fresh mango, mango cream, shop handmade mango sauce, mango lovers are irresistible dish.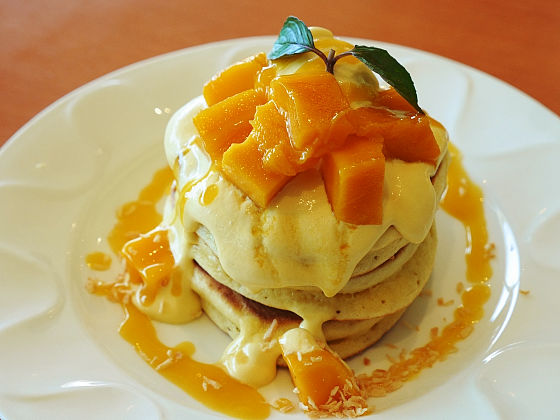 There is about half the height of the iPhone 5.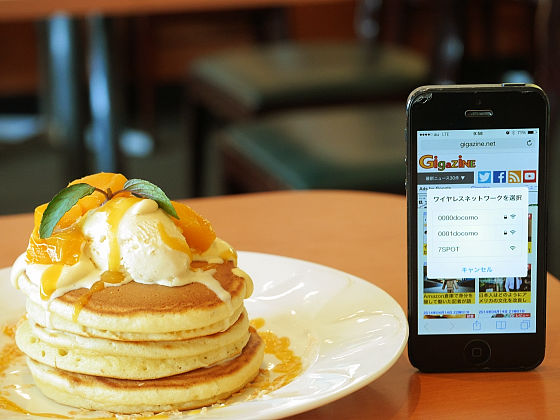 Fresh Mango is from the PhilippinesCarabao speciesuse.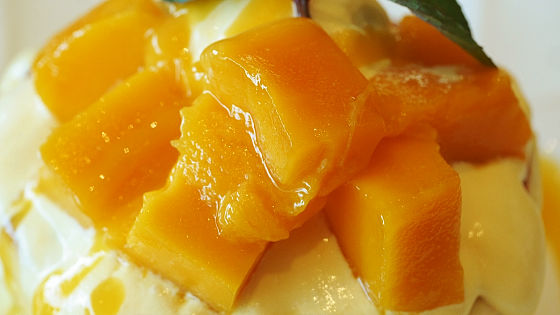 Ice cream has plenty of mango sauce.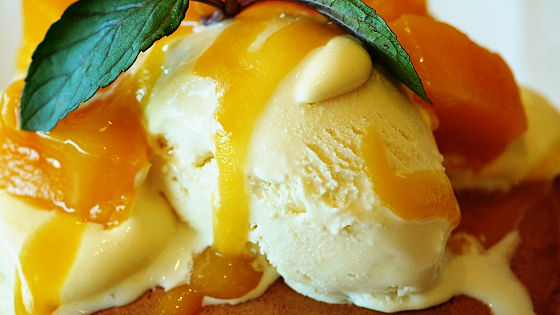 Plenty of mango cream.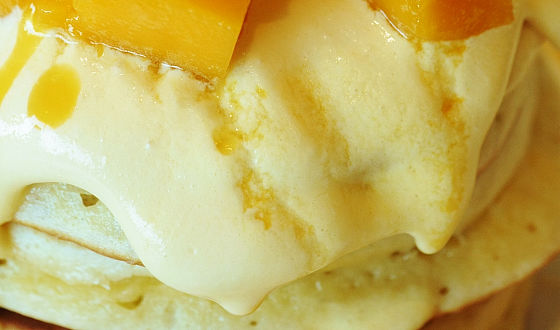 Pancake is about 1.5 times thicker than ordinary shops.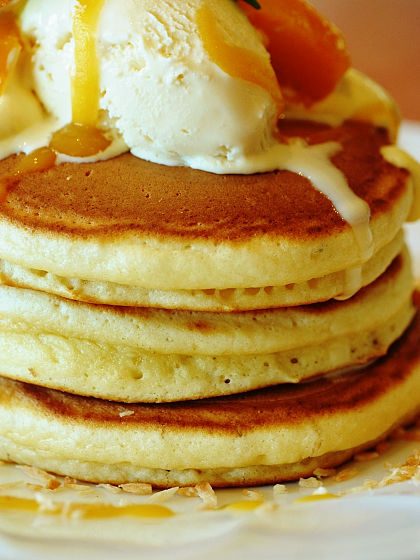 Try cutting with a fork and a knife ......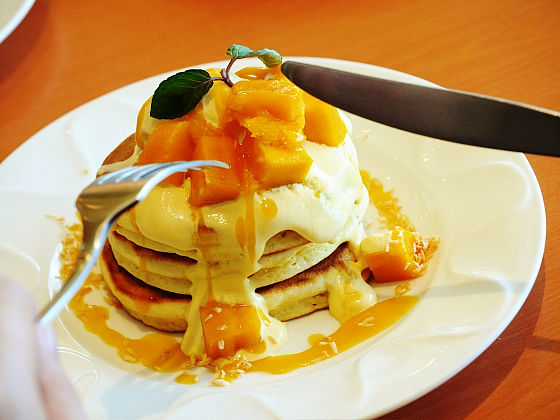 Azuki and yellow mango pudding were contained in it. I will eat it at once.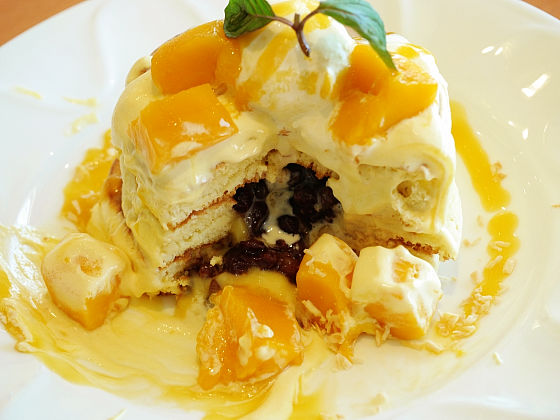 Combination of blissfulness with mangoes' rich sweetness and savory pancakes with honka. Although the pancake is soft, it is slightly moist and the sweetness is modest. Mango sauce and cold ice cream are added and there is quite a feeling of volume.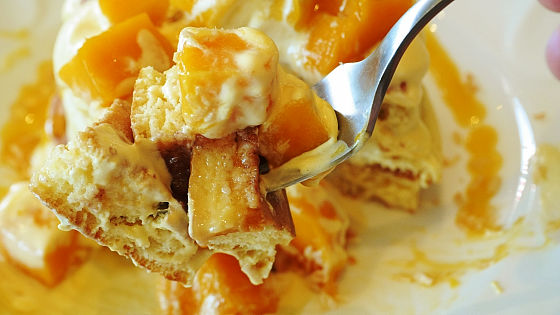 The combination of red beans and mangoes was not surprisingly bad, and the sourness, cream and red beans of mango and mango sauce fits well with umami and umami.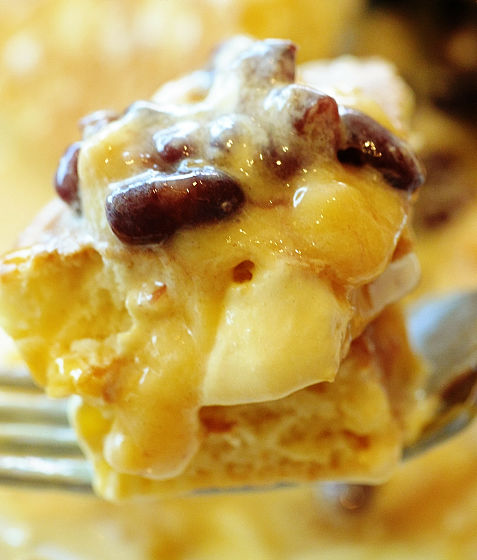 I will try adding pancake syrup.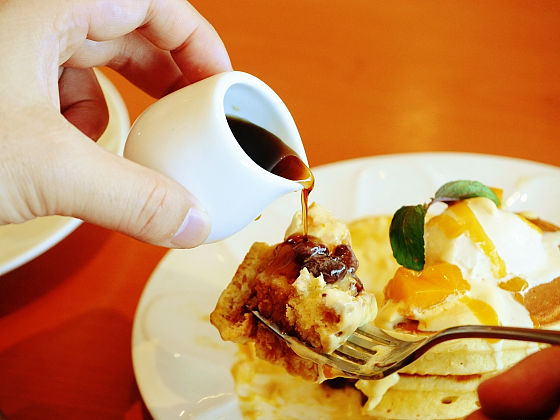 If you do not put a pancake syrup, the sweetness is not intense so far, so if you put it on, it tastes sweeter than pancake. People who want to eat sweet things and guts, you may apply pancake syrup from the beginning.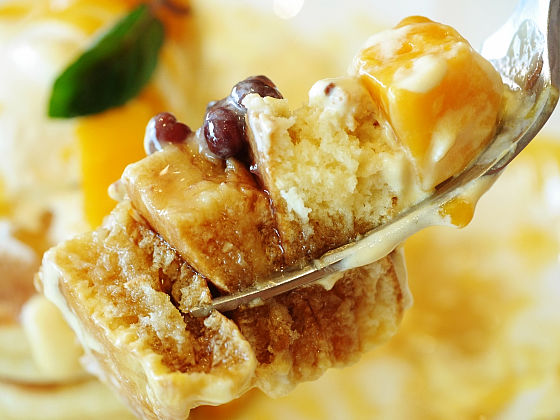 The tower pancake has crushed almonds on top of a pancake full of maple-flavored cream and honey.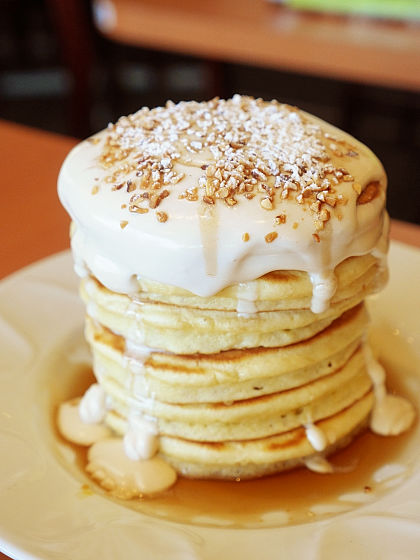 It is about the same height as the iPhone 5.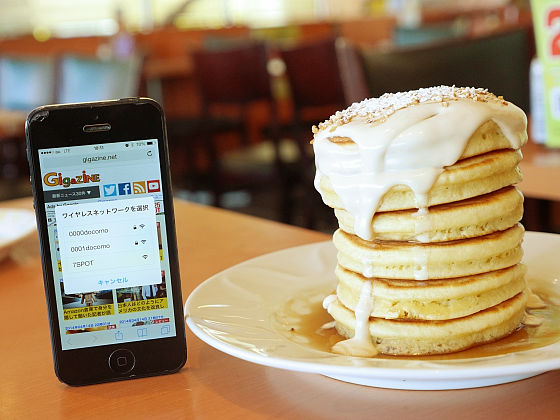 Cream of Maple flavor of the upper stage is handmade at the shop.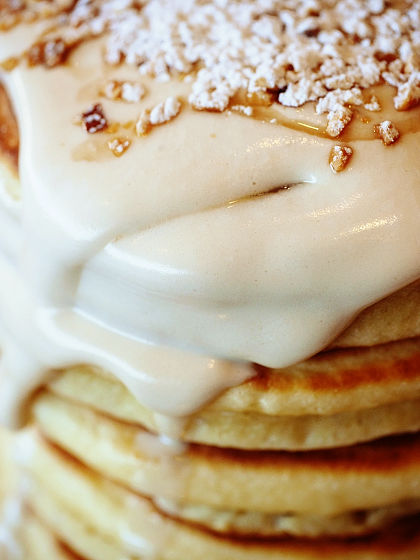 Honey and crushed almonds are also being put on.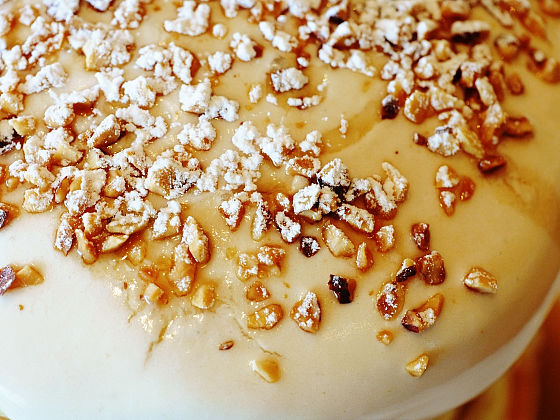 Looking at it from the side, syrup is on the upper row, cream and others are not applied to the middle step.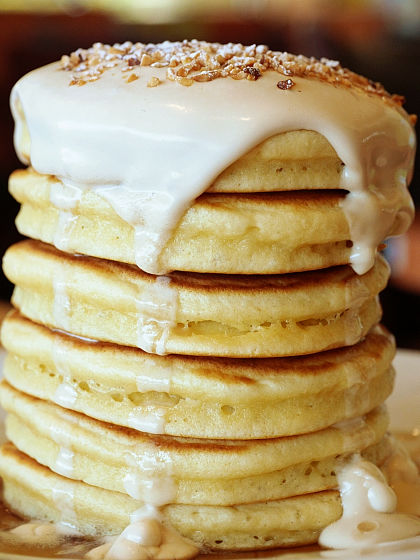 There is plenty of pancake syrup in the bottom row of the dish.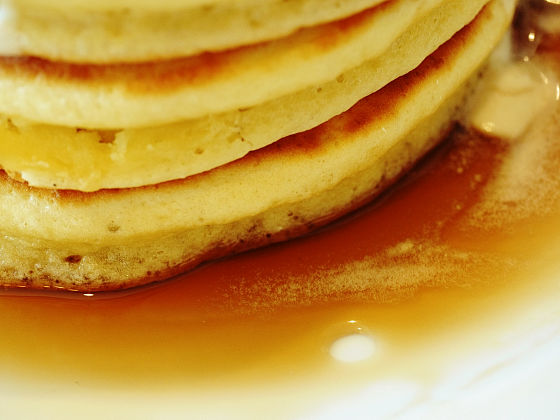 Sorry for making a cake.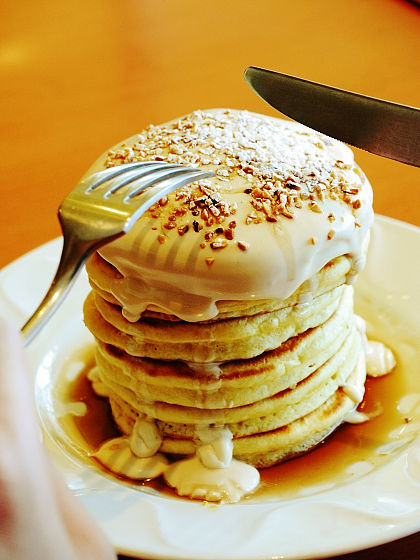 I will put a knife so as not to collapse.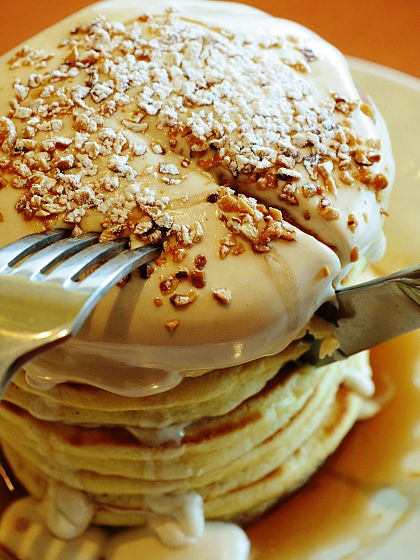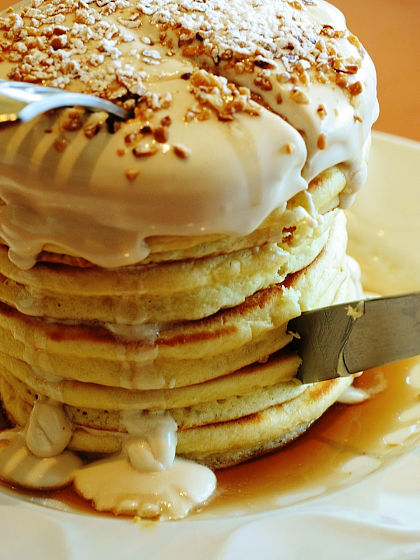 I could cut it well ... ...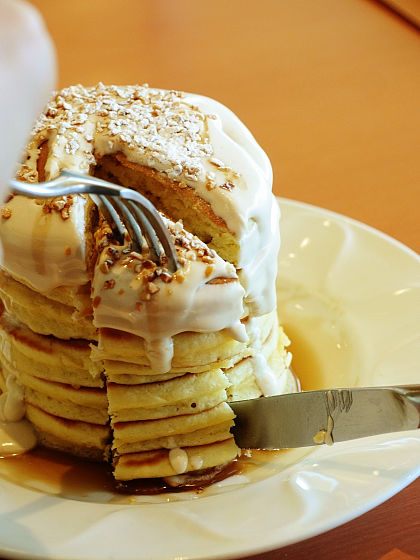 There are 6 steps, so you can not stab one with a very fork.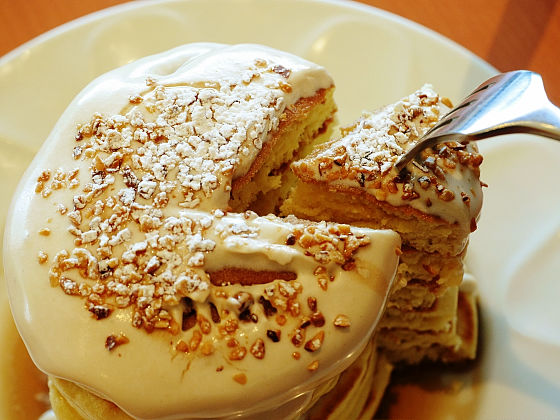 I tried arranging pancakes that I cut for the time being. I will eat the top three stages.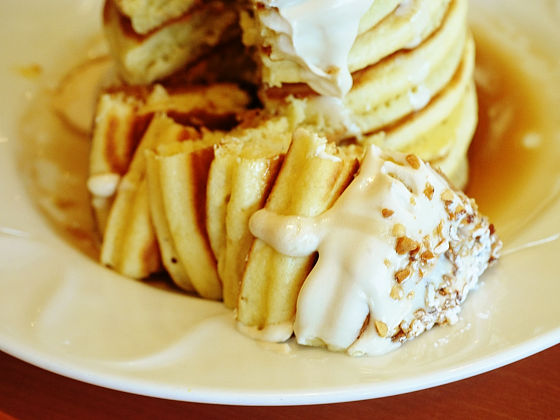 The pancakes are soft and soft and the creams are not sweet and asserted so that they can enjoy the taste of the dough well. The pancakes themselves are close to dough-grilled fabrics and have a light texture.



Janken cuts and goes eating ......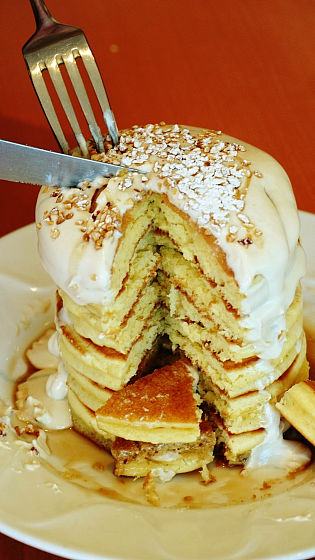 When you eat up to half, it looks like this. Because it is an amount of two or three servings, it may get bored a bit.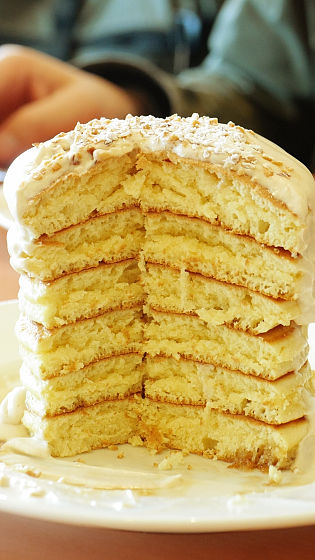 I will add pancake syrup and eat it.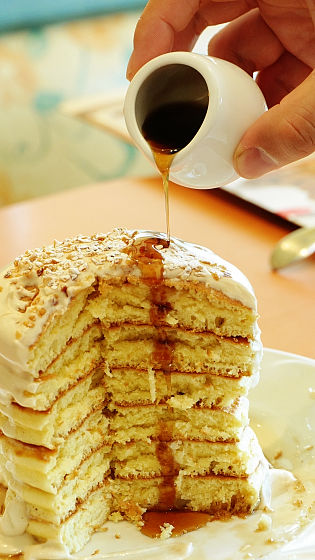 When the taste of pancake syrup's honey and maple syrup is added, pancake-like taste increases. Crisp crash almond is also fragrant, texture is also good.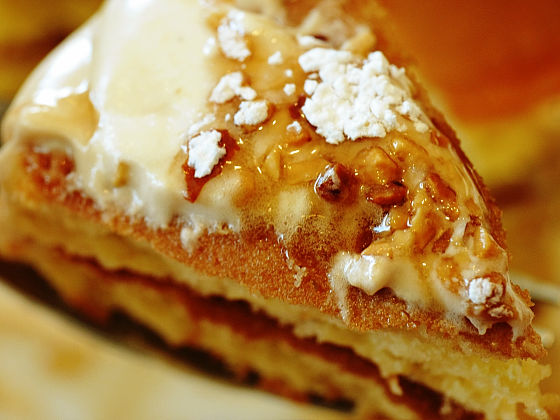 I tried cutting it and eating it ... ....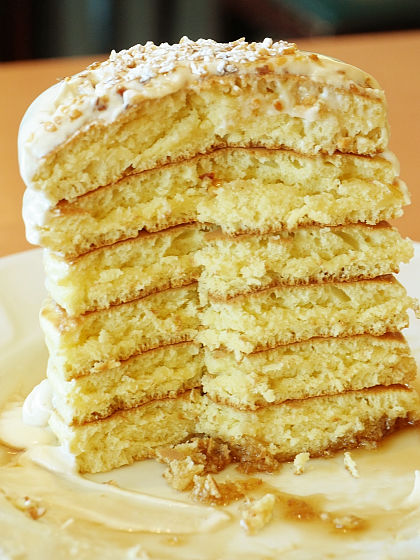 At last the tow pancake collapsed.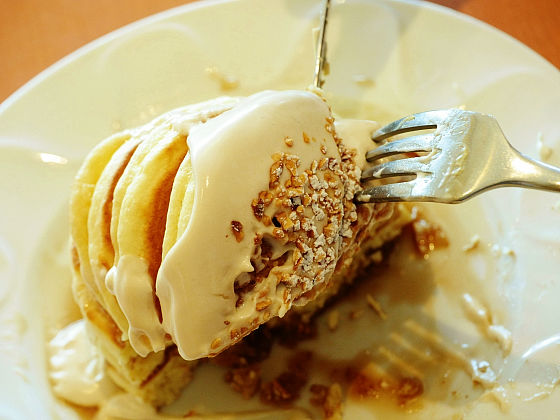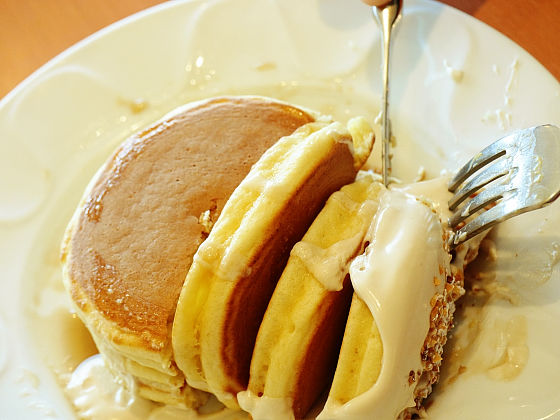 There is no problem with taste even if it collapses. After eating more than half, it seems better to eat it after breaking.



Mango pancake sold at 599 yen including tax, Tower pancake sold at 690 yen including tax. It may be good to share it with two or more people to eat it by yourself.