"Twitter Covers" to change Twitter's headers and backgrounds to beautiful images for free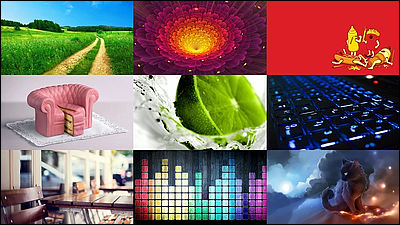 Although there are many people who register their own favorite profile images on Twitter, it seems surprisingly few people who have changed the original image to the design such as the background. So you can easily change your Twitter design for free and freeTwitter Covers"To change the header and background to a beautiful image of your choice.

Twitter Covers, Twitter Header Images & amp; Twitter Backgrounds - TwitrCovers.com
http://www.twitrcovers.com/

In the default state of Twitter, the headers are blacked out, and the background (background) is a simple design based on Twitter color light blue. Although there is no hindrance to using Twitter even in this state, I will use Twitter Covers to customize header images and background images to my liking.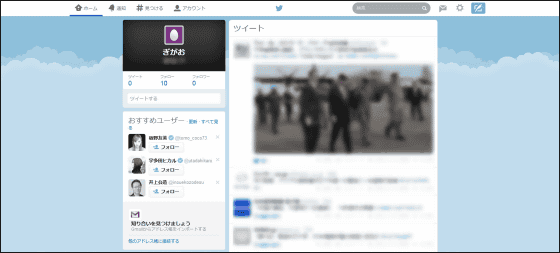 ◆Try changing the header image / background image on the PC
With your PC's web browser logged into your Twitter accountJump to the above Twitter Covers site. Although a lot of beautiful images are lined up on the top page, these images can be easily registered in Twitter's header image / background image.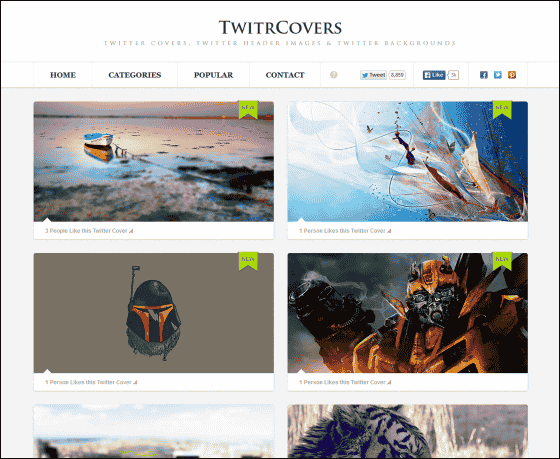 Click the cat image to try.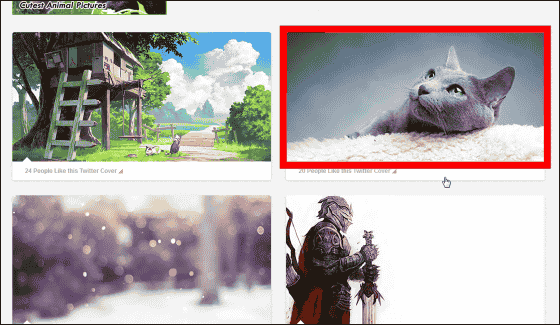 Then jump to the page where the cat's image was enlarged. Check the image and register on Twitter if this picture is okay.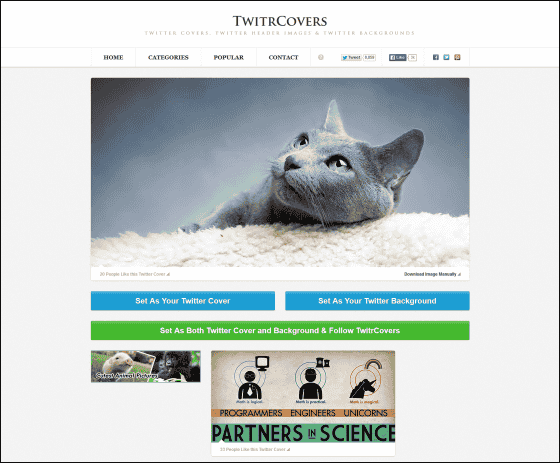 Click "Set As Your Twitter Cover" to register this image in the header image.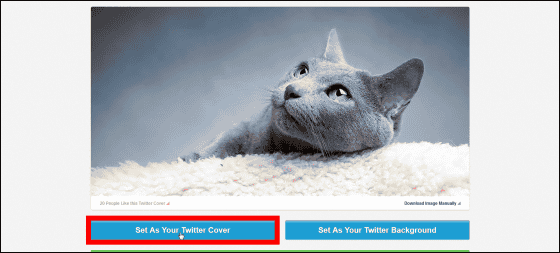 Click "Confirm linkage application".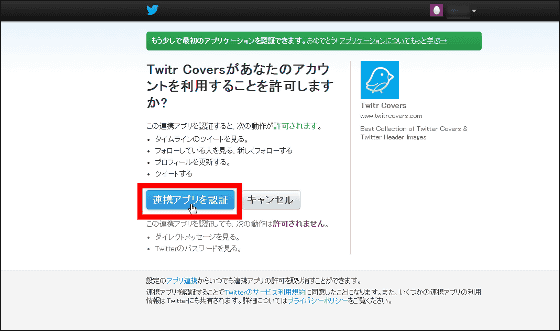 Then, it changes to "Twitter Cover is Changed!"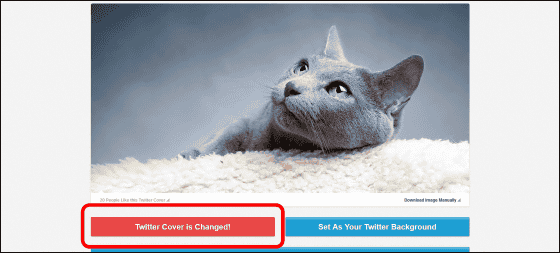 The Twitter header image has been changed. Please note that although you follow Twitter Covers automatically, you can also cancel follow.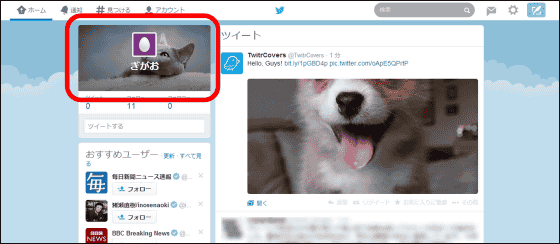 The modified header image looks something like this. If you look closely it is clumsy to wear your icon on the face of the cat.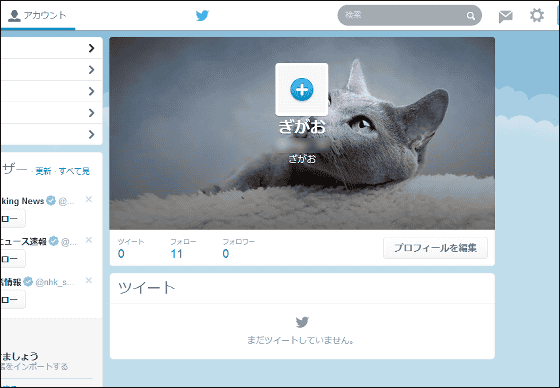 When you select an image and set the mouse cursor to the image, the sample of the icon is displayed as shown in the picture below, so the image after changing the header image is made available.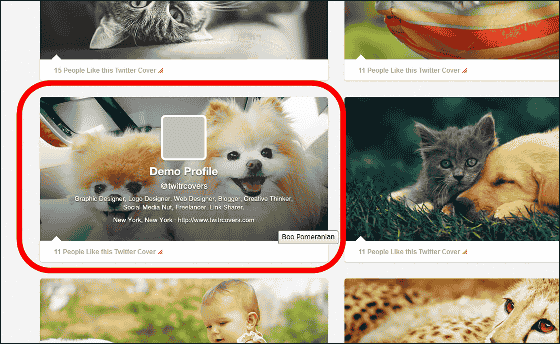 By using the sample image, it was able to change to the header image as the image with less pictures and fog.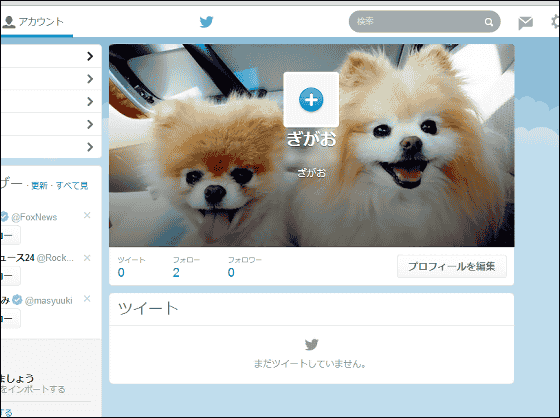 Twitter Covers has many beautiful images. In the top page "CATEGORIES", images are classified by genre, such as ART (art), CARS (car), GAMES (game), MUSIC (music), so it is easier to find your favorite images.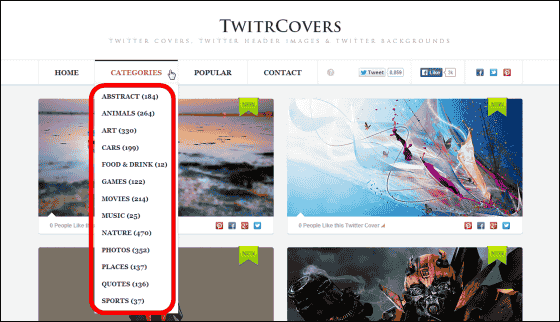 For example clicking CARS ......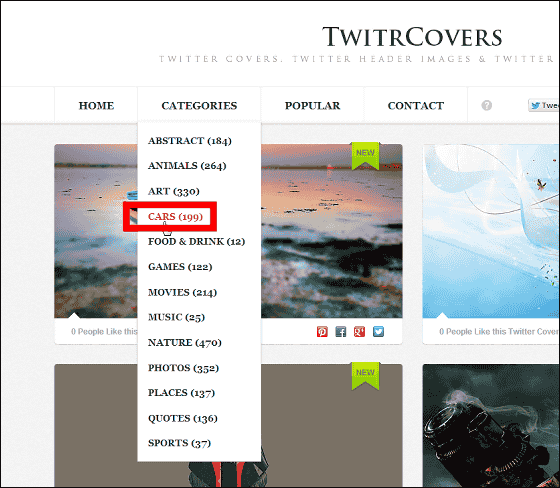 Images of cars and motorbikes are displayed all at once by such feeling.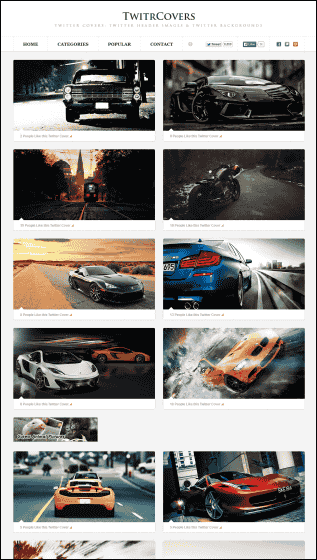 Next I will try to change the background image. Click ART this time.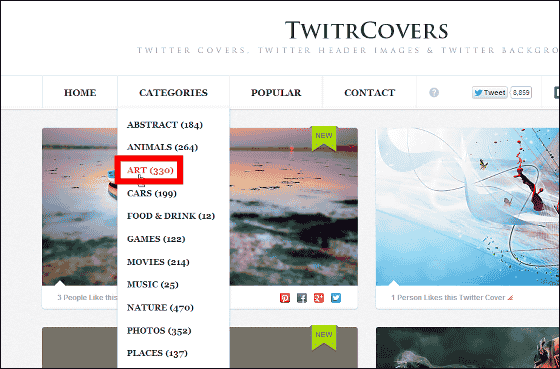 Click on the image of your choice.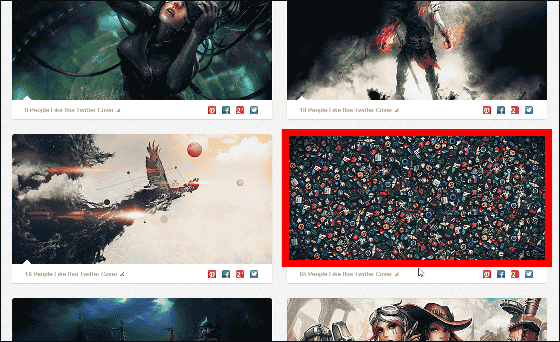 Click "Set As Your Twitter Background".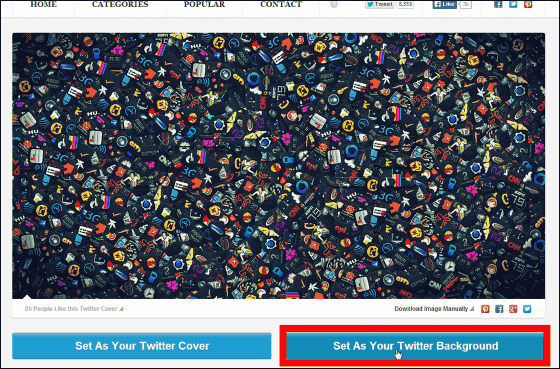 Then I could easily register the background image with such feeling.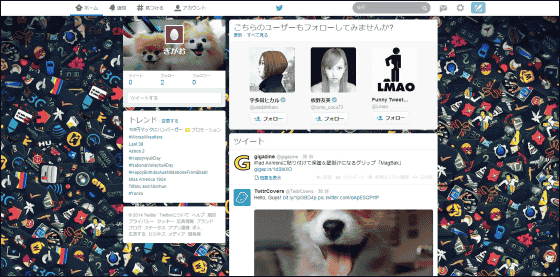 In Twitter Covers, it is possible to automatically change / register the header image / background image only when logging into the Twitter account with the same browser. For this reason, it is necessary to check the cooperative application each time the browser is activated. Although it may not be possible to register images in a state where cooperation is not well done, in this case, once the browser is restarted, a page called "Confirmation of cooperative application" will appear, so register the image by redoing cooperation It will be able to do.

◆Change from smartphone
This is a smartphone Twitter header image. It is also possible to change the header image from Twitter Covers from the smartphone.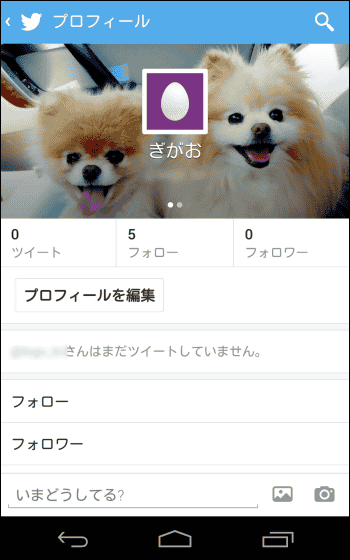 With browser applicationTwitter Covers siteSelect your favorite image from the list and tap "Set As Your Twitter Cover".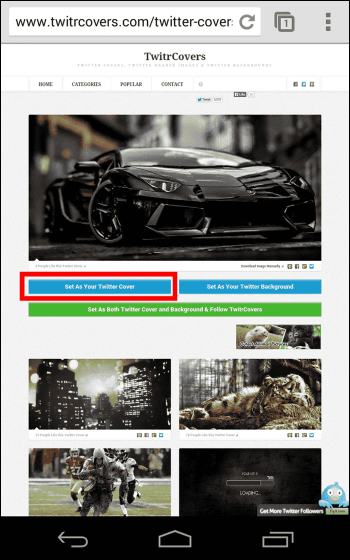 Enter Twitter account information and tap "Authenticate cooperative application".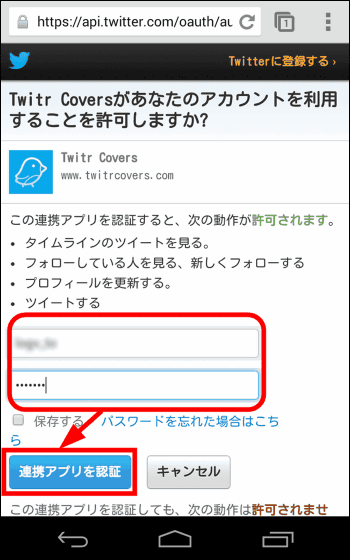 Wait a while ......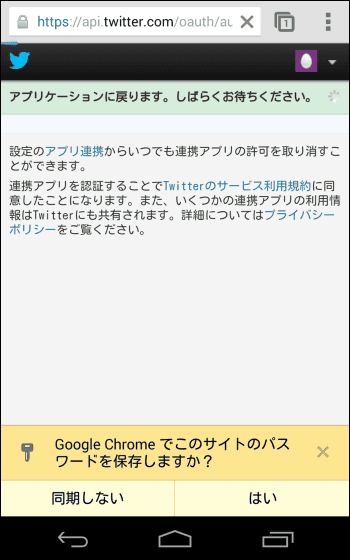 When "Twitter Cover is Changed!" Is displayed, OK.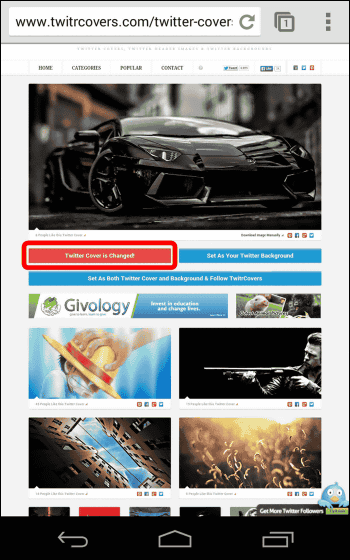 The header image has been changed.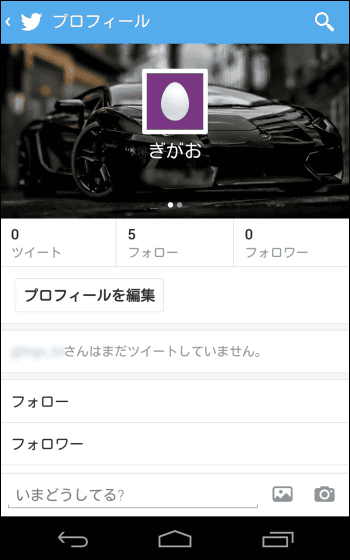 Who wants to increase followers or not, try changing Twitter design to yourself using Twitter Covers, which makes it easy to register beautiful images.