What is amazing what a high-res music player "PonoPlayer" gathers over 400 million yen and is acclaimed by famous musicians?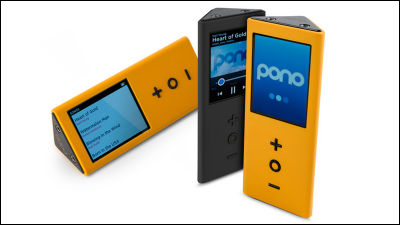 Singer-songwriter'sNeil YoungMr. establishedPonoMusicIs a music player for high resolution sound source developed targeting to directly convey the sound that the musician has made in the studio "PonoPlayerWe announced this product to the cloud funding siteKickstarterWe began recruitment of investment, so we received a great deal of echoes, and over 4 billion yen in Japanese equity is gathered. Triangle features packed with equipment that gives top priority to sound quality Honest expectations from many musicians in the system that is provided through a former player and "PonoMusic.com" through music distribution service on the Internet Has been received.

Pono Music - Where Your Soul Rediscovers Music by the PonoMusic Team - Kickstarter
https://www.kickstarter.com/projects/1003614822/ponomusic-where-your-soul-rediscovers-music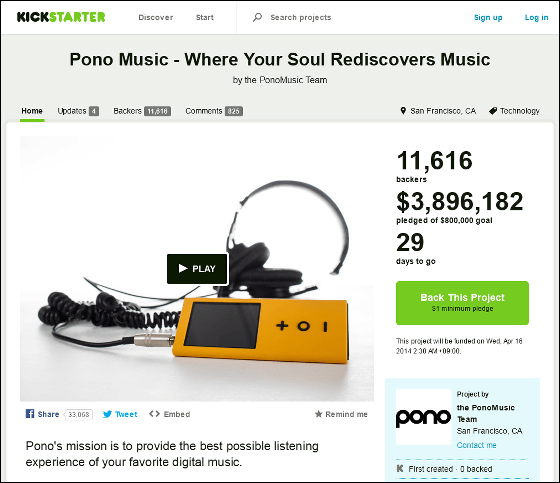 The appearance of PonoPlayer looks like this. From the front it comes with an LCD panel and a simple control panel.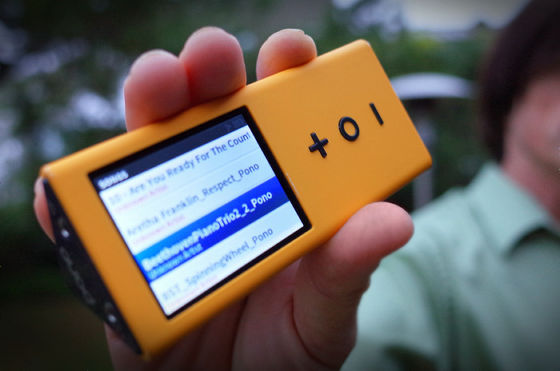 Characteristic is the shape designed for that triangle. It is likely to be able to secure the optimum angle when holding it on a table or on a table due to the body designed to the shape of a triangular prism, but the real purpose is in a different place.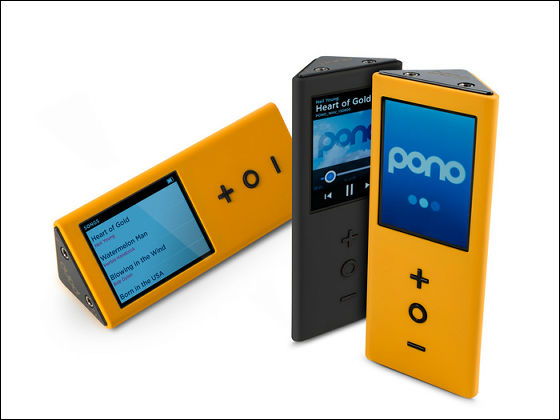 By making the shape triangular, we secured space inside the main body to incorporate parts that improve sound quality. I can hardly see it in recent music playersElectrolytic capacitor, You can see that the highest priority is given to sound quality.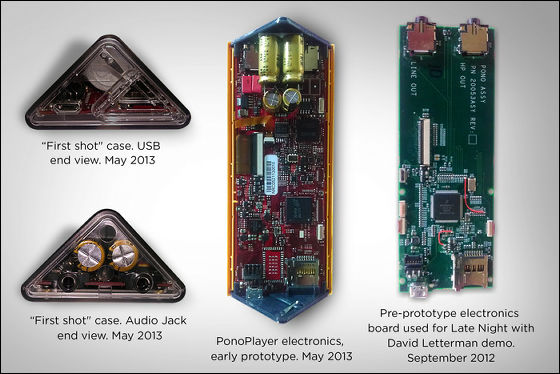 An engineer in charge of design said about the concept "We did not design with shapes, but we reached this shape by combining the parts necessary for the sound quality that we wanted to realize," PonoPlayer said more than anyone We are collecting support from musicians who are particular about sound quality. A movie whose luxury artist talks about PonoPlayer's charm can be seen from the following.


Suddenly appearing in the second person is a guitarist of the former year,David Crosby. It seems that I listened to the sound of PonoPlayer in the car, "This is the first player that makes a good sound in the car so it may be the best sound among the sounds I've heard before."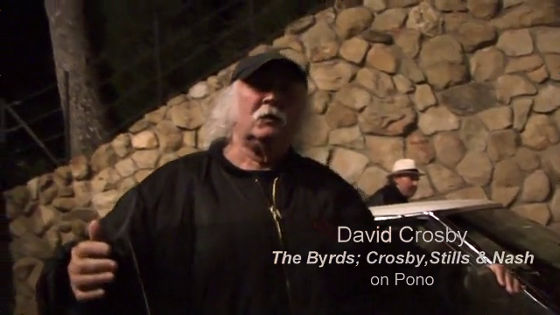 Jazz singer · pianistNorah Jones"I feel comfortable and maybe it was the best we had ever had," he says.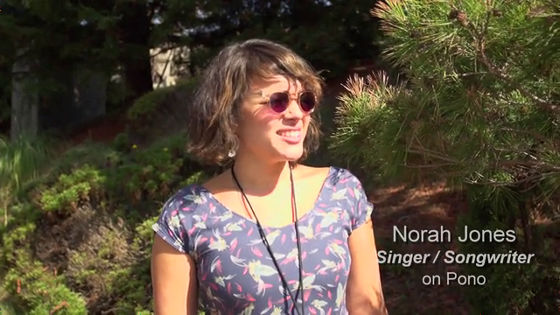 With the above David Crosby and Neil Young band "Crosby · Stills · Nash & amp; Young(CSN & Y) guitarist who was active inSteven StillsIs "Great, ha ha ha!" And a more intuitive reaction that is no more.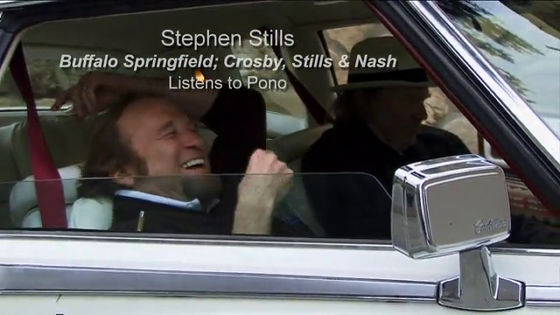 He has produced numerous heavy metal bands and singer-songwriters, and currently works as co-president of Columbia RecordsRick Rubin"I am amazing. Beautiful," quietly speaking.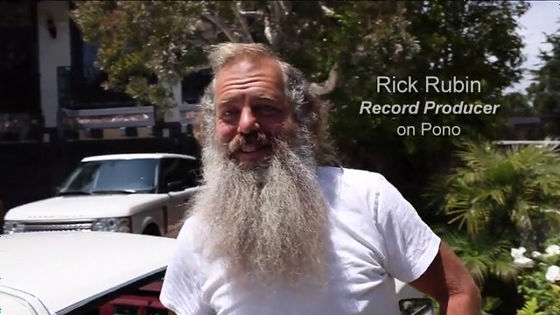 Rock poetSTINGComment that "It is obviously different from the sounds so far".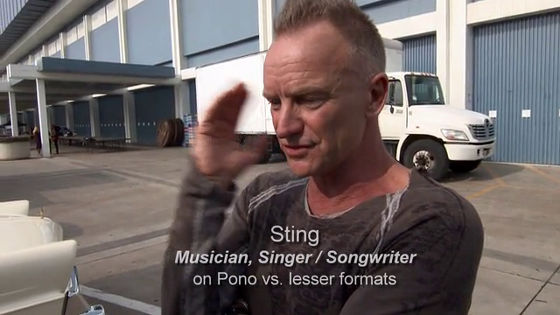 In the bassist of the rock band "Red Hot Chili Peppers", he also appeared in the movie "Back to the Future"free(Flea) "It is different from the sound he was listening on CD, the sound image of the whole music is transmitted".



Singer-songwriter'sJames TaylorSays, "Unlike CDs and MP3s, there are sounds that our musicians make in the studio."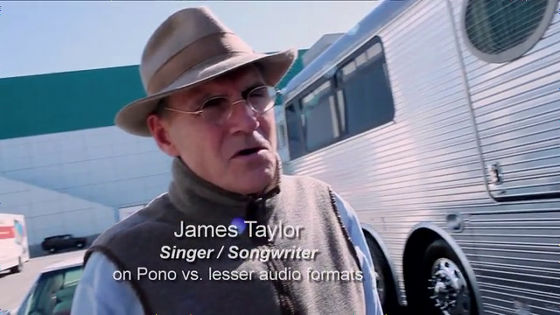 Owner of famous song including "Your song (my song is your song)" and "candle in the wind"Elton John"It sounds like Bob Dylan is blowing harmonica right beside my ears" talking about realistic sound quality.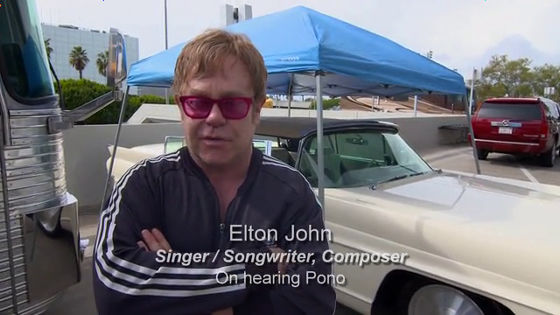 It is also called a city poet by lyrics full of sorrowBruce SpringsteenEven compliment the sound like that warm analog.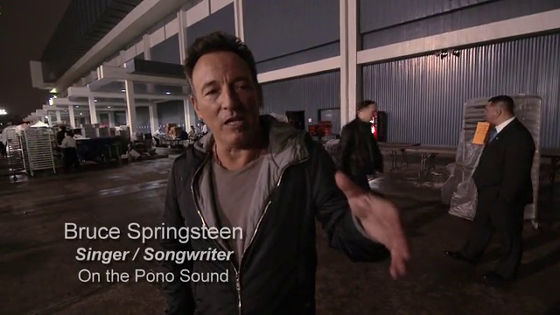 Besides this, well-known musicians such as producer Don Woz, Elvis Costello, Jackson Brown, Patti Smith and others have appeared and it shows how to talk hotly about Pono's sound.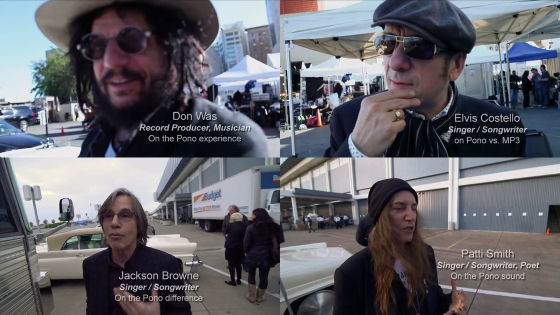 It has led the development of such Pono, also this year's name singer, Neil Young himself. Pono's development concept is "what could not be done so far, we can experience the sounds that our musicians made at the studio themselves as listeners", and we have included a music player Pono and a music distribution system via the Internet Music eco-system "aiming at building the story.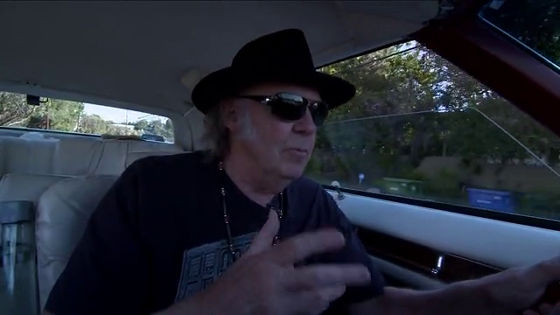 The format adopted to deliver the quality of the master sound source completed by the studio recording to the listener is lossless compression formatFLACis. So-calledHigh resolution sound sourceIt is possible to reproduce without almost losing the components of the sound contained in the original sound.

The sound source formats supported by PonoPlayer are as follows. In addition to the sound quality of the CD level as the lowest line, it corresponds to three kinds of high resolution sound source.
·44.1 kHz / 16 bit(1411 kbps: FLAC)
·48 kHz / 24 bit(2304 kbps: FLAC)
·96 kHz / 24 bit(4608 kbps: FLAC)
·192 kHz / 24 bit(9216 kbps: FLAC)

Note that the sampling method is entirely differentDirect Stream Digital(DSD) method is not supported.

PonoPlayer has two kinds of terminals, headphone / earphone output and line out output connected to external equipment, each of which is optimized setting.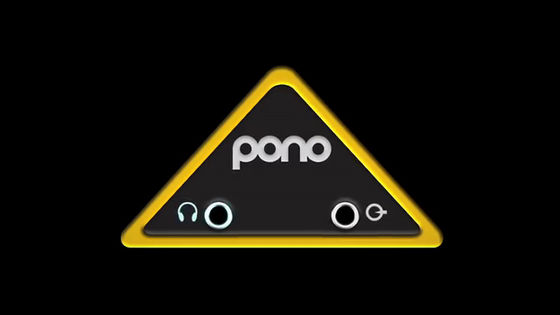 On the opposite side, there is a micro USB terminal that serves both data communication and charging.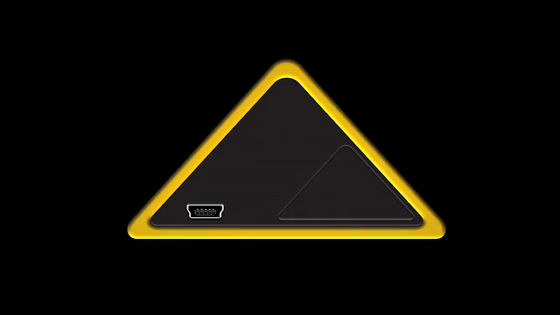 In addition to the 64 GB memory installed in the main body, it is possible to add microSD to the storage that stores the music, and it is equipped for the high resolution sound source with large capacity. It is said that 64 GB microSD card is set as a set when shipped. In terms of sound quality, digital sampling sound source specificPre-ringingFilter to suppress the sound quality and deteriorate the sound qualityNFBA zero feedback circuit that excludes negative feedback (negative feedback) is adopted.

Pono is a cloud funding siteKickstarterWe are looking for investment, and about 80 million dollars (about 81.5 million yen) of the target amount is invested by about 3.9 million dollars (about 400 million yen) at the time of article creation. You can get Black or Yellow PonoPlayer by investing 300 dollars (about 30,000 yen), but if the investment is 400 dollars (about 40,000 yen) the signature of the artist will be laser printed and the popular album 2 It is also possible to get "ARTIST SIGNATURE SERIES" shipped with sound source recorded.

Some artists have already reached the limited number, but the artists with the signature model are Red Hot Chili Peppers, Willie Nelson, James Taylor, My Morning Jacket, Metallica, Patti Smith We have about 20 people.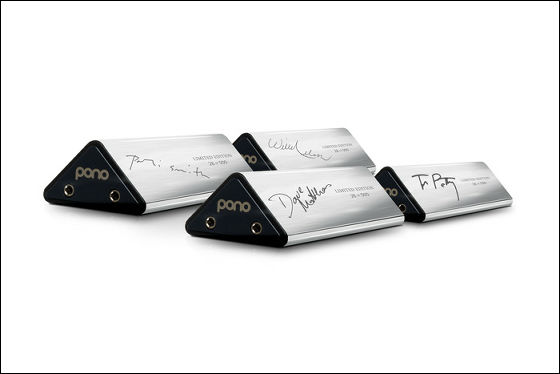 The shipping time of PonoPlayer is said to be around October 2014, and it seems that "PonoMusic" of music distribution service will start service at that time as well.

The deadline for investment is 2:30 am on April 16 (Wednesday) in Japan time and shipping fee of 15 dollars (about 1500 yen) is required separately for sending outside the United States.

· Continued
"PonoMusic" to download and sell high resour music opens but the price is too high Continued pointed out - GIGAZINE