The price of "PlayStation 4" main unit is raised about 4600 yen in some countries, and the controller and software will also rise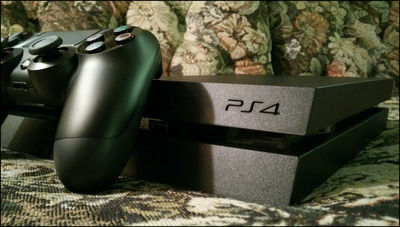 ByJon Fingas

Sony's new PlayStation 4 (PS4), a new home-use game console, has been sold for 399.99 Canadian dollars (approximately 37,000 yen) in Canada, but since March 15, 50 Canadian dollars (About 4,600 yen) was raised and it was sold at $ 449.99 (about 41,000 yen).

PlayStation 4 price going up by $ 50 in Canada | Financial Post
http://business.financialpost.com/2014/03/14/playstation-4-price-going-up-by-50-in-canada/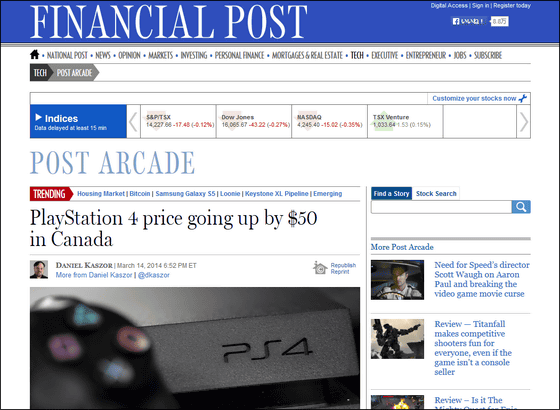 Sony is increasing the price of the PlayStation 4 in Canada | The Verge
http://www.theverge.com/2014/3/16/5512698/sony-is-increasing-the-price-of-the-playstation-4-in-canada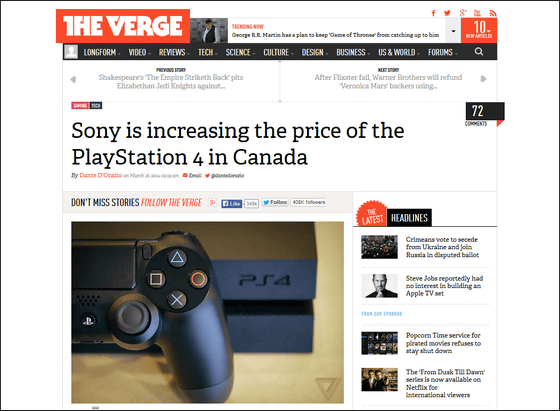 Xbox One approaches US sales parity with PS4 during February | Ars Technica
http://arstechnica.com/gaming/2014/03/xbox-one-approaches-us-sales-parity-with-ps4-during-february/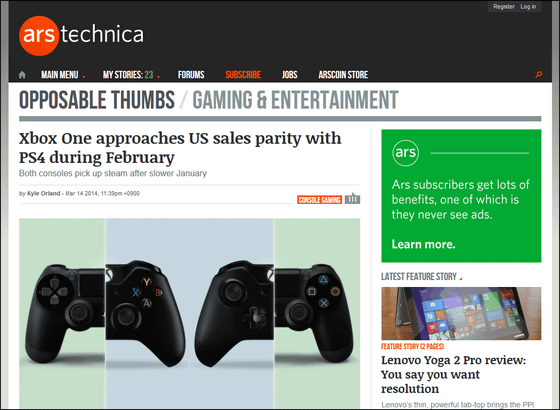 It is not only the PS4 main body, but also a PS4 wireless controllerDUALSHOCK 4WhenPlayStation CameraWas raised from 59.99 Canadian dollar (about 5500 yen) to 64.99 Canadian dollar (about 5900 yen), and furtherMLB 14 The ShowWhenInFAMOUS Second SonTwo other popular software titles were also raised from the initial 59.99 Canadian dollar (about 5500 yen) to 69.99 Canadian dollars (about 6400 yen).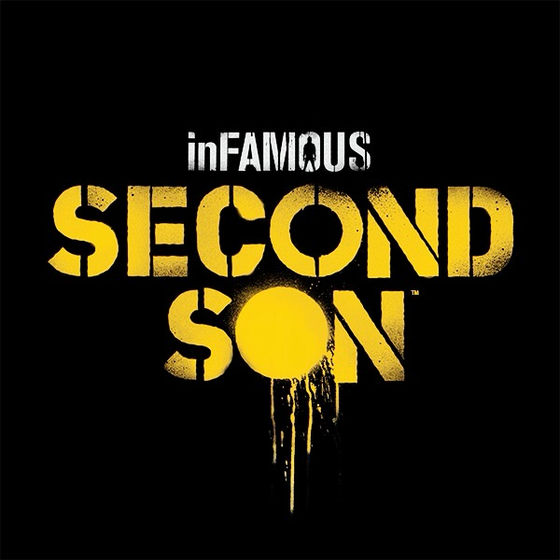 ByWinakilly.com

Regarding this price increase, Sony said, "The recommended retail price of PS4 will be revised from C $ 399.99 to C $ 449.99 to respond to changing market environment," but what kind of "market We do not disclose whether the change of the environment influences the price revision. In response, Microsoft's representative said that there is no schedule for pricing the price on Xbox One, a rival machine.

In Canada, it seems that it is common that gaming machines and software are sold at higher price than other areas, and games are sold at a higher price than before in 2008 until around 2008 It was natural that it was natural.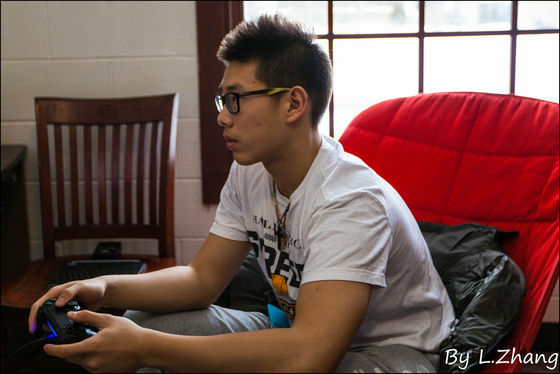 ByLinjie Zhang

It is said that PS4 sales in February 2014 was nearly twice that of Xbox One,NPD GroupAccording to Mr. Liam Charaghan, "PS 4 was a big lead in hardware sales in February 2014, but there was no big difference between the two sales earnings, and 90% of the sales profit that PS 4 issued on Xbox One I'm giving out. " Furthermore, NPD speculates, "Since the selling price of Xbox One was high, did more consumers flow to PS 4 in February?"

Microsoft released Xbox One in the United States in February 2014258,000Although Ars Technica forecasts that sales have revealed that PS 4 will be at most 286,000 units at most, it is said that sound competition continues between the two game machines.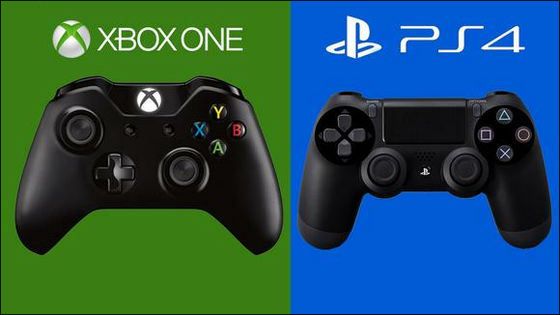 ByNewGameNetwork

On the other hand, Wii U has sold 82,000 units in the US in February 2014, and other makers also follow whether this time PS4 raise spreads to the whole world or only a few countries Is not it worth noting.