I went to a cafe "Daikanyama Sign" where I can eat with Capybara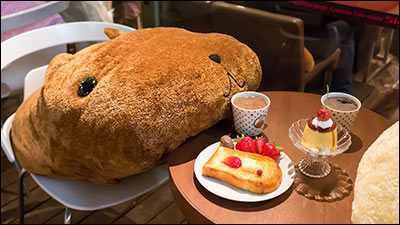 CapybaraCharacter with a motif "Mr. Capybara"Cafe"Daikanyama Sign"Opened a collaborative cafe that imaged the art of kyururun ♪ cookies" for a limited time period from March 8th to 20th April 2014. I went to see what kind of shops I heard rumors about all the capybara san in the shop so I summarized the situation.

A collaborative cafe that imaged the art of kyururun ♪ cookies OPEN
http://tryworks.jp/campaign/kyururunCookies/index.html

Tokyu Toyoko line "Daikanyama station" As soon as you leave the front exit you will find a shop.


When arriving at the shop, a long queue waiting for entrance was made.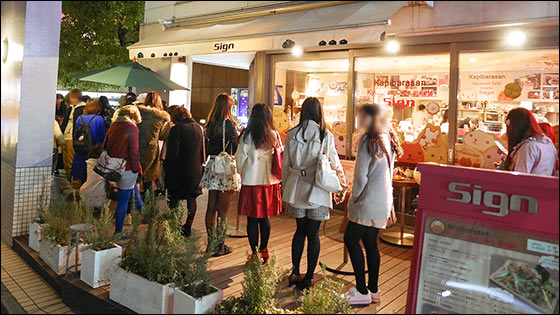 Signs of "waiting for 180 minutes" are also available.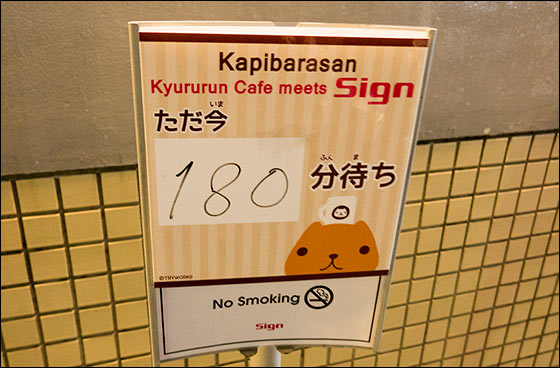 I will wait for the turn to the end of the row.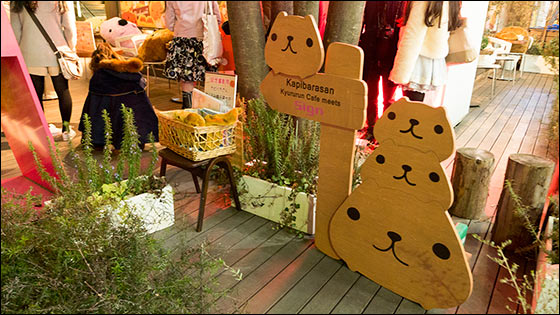 We wait for a while while being healed by Capybara in the terrace.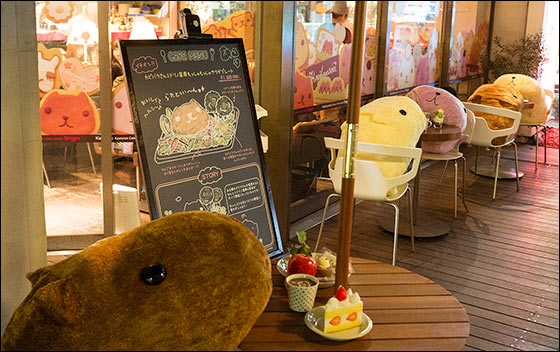 I was able to enter the shop in about an hour.



Capybara will welcome you when you are guided to the seat.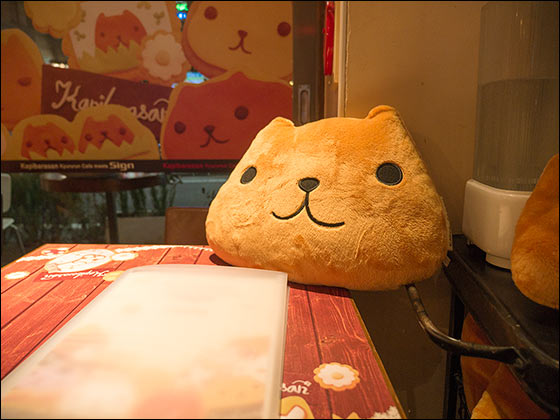 The cushion is prepared in all seats, and it is state Capybara, regardless of where you look.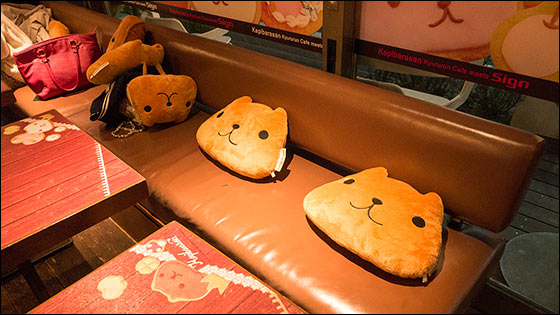 Because there is also a blanket ...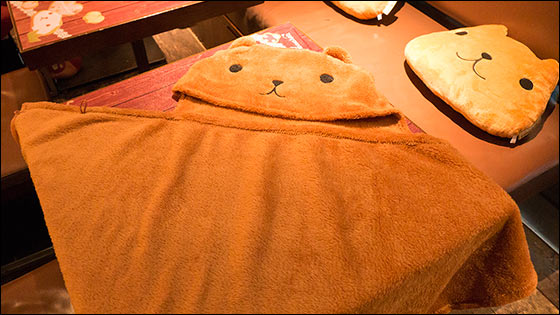 You can turn into capybara if you hit it from the head. I saw some customers who transformed into Capybara in various places.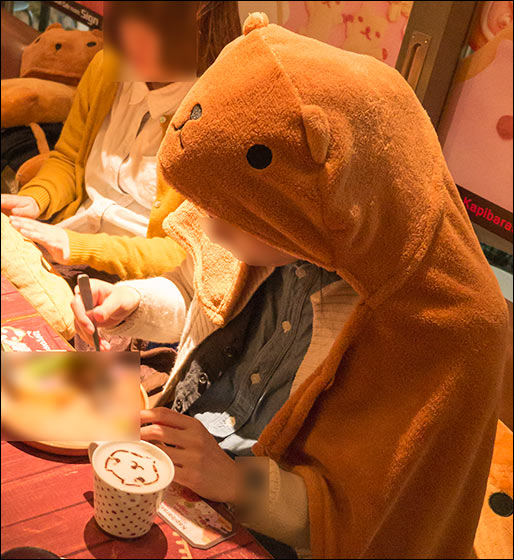 The ceiling is an image of Midorino Prairie where Mr. Capybara lives. A relaxed song such as a waltz is flowing and it has a rough atmosphere.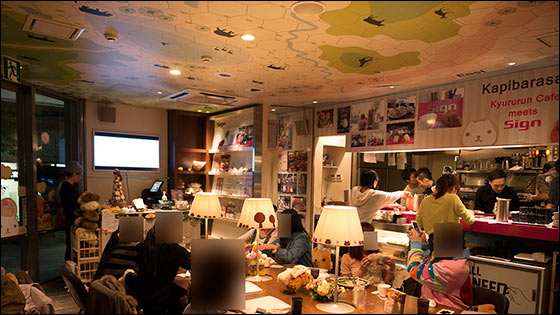 Capybara's on the table can be freely rearranged and played.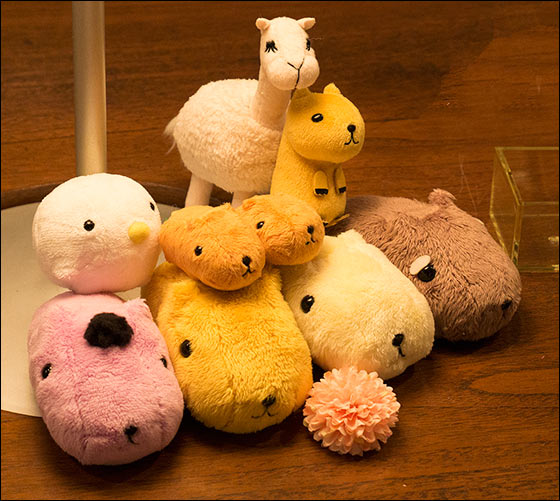 From the introduction of Capybara when opening the menu.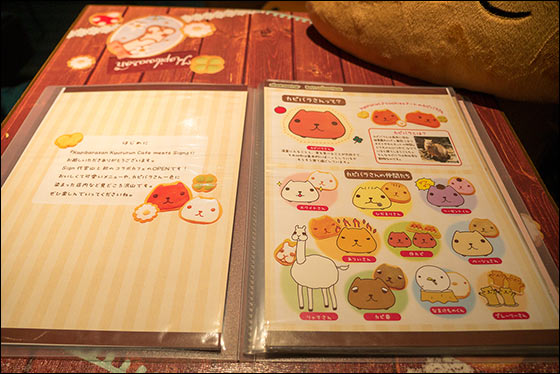 There were a lot of contents that food and drink collaborated with Capybara.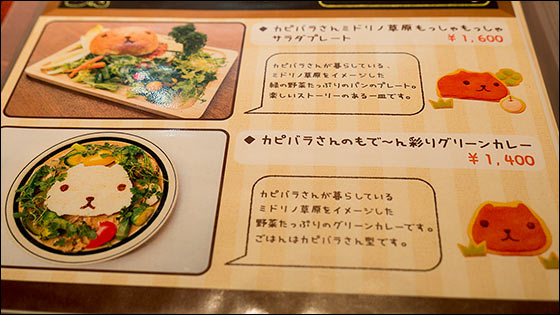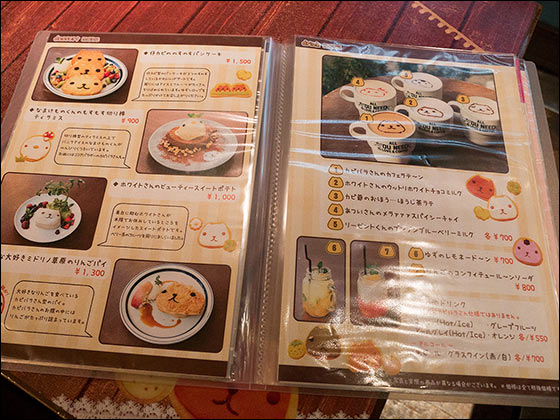 In addition, there are other portimates of Capybara who came to Daikanyama and introductions of products limited for collaboration.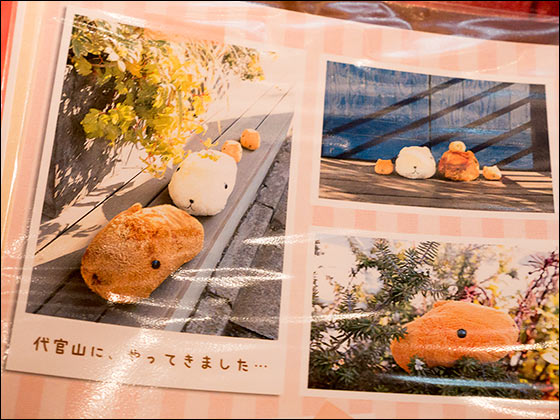 Shortly after placing an order "Capybara's Coffee Latte"(700 yen tax not included) has been brought to you. The mug is an original mug that is sold for a limited time.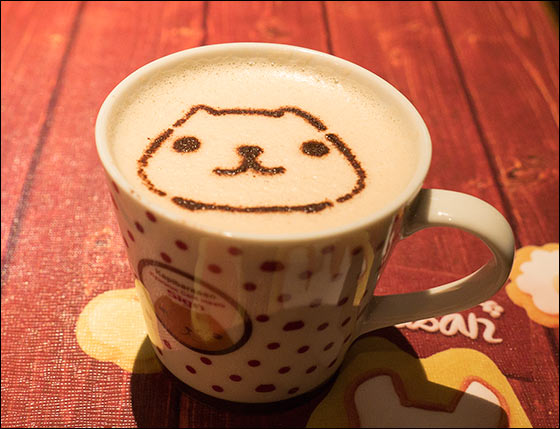 Coasters are also designed by Capybara.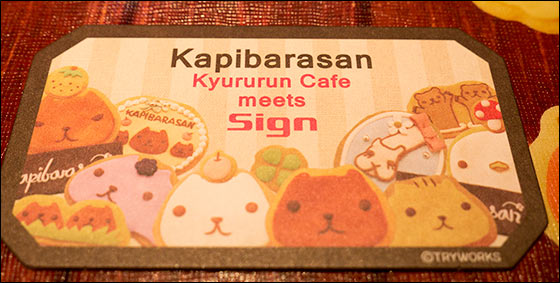 "Hidamari's Flower-omelette(800 yen tax not included), Mr. Hidamari said that I love flowers and flowers were added.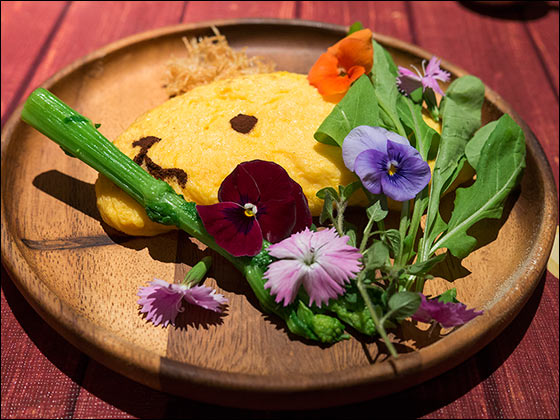 Hidamari gnaws the stem of rape blossoms.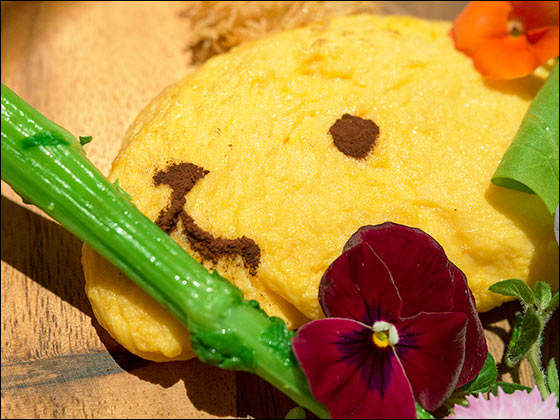 After enjoying photography etc, we ate omelet with Mozzarella cheese and tomato sauce.



next"Chickpea's Spicy Pan Cake"(1500 yen tax not included)," Tsunesu "is overlapping, and in this case three Capiebara's brothers are in a state of being" Treasured ".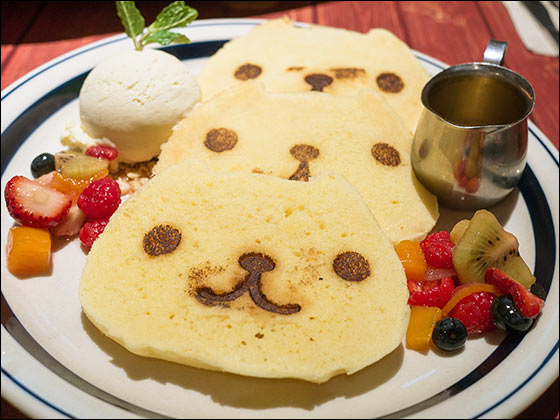 Assorted fruit with syrup, such as wild strawberries.



Vanilla ice is also included.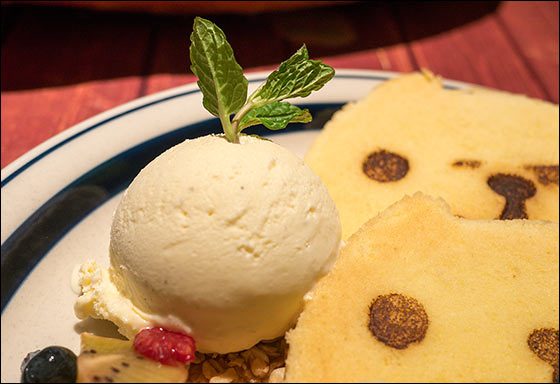 Something fell as I applied syrup.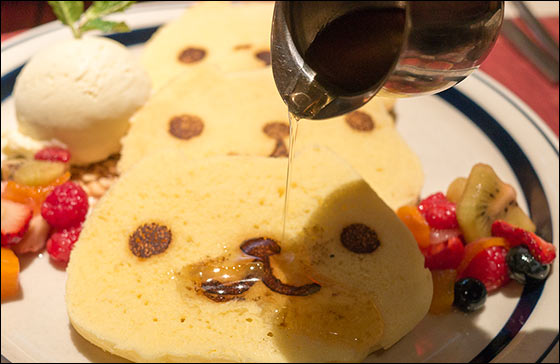 It was the skin of Yuzu.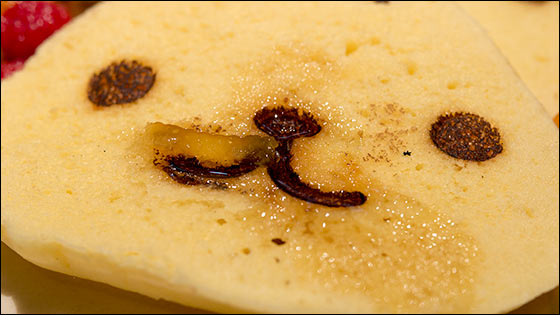 Pancake is rich, with sweetness being conservative, combining with syrup of sweet or eating with vanilla ice cream is a good feeling.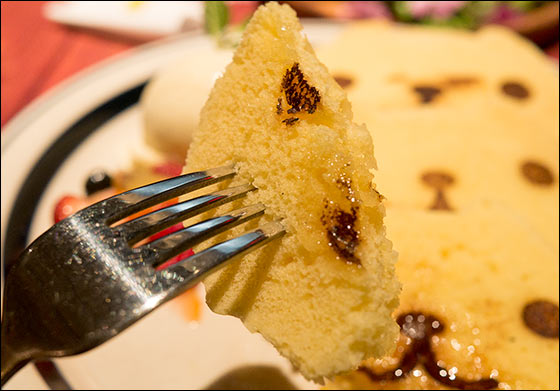 After finishing the meal, I will take a walk inside the store. I heard that the kitchen is in a hurry.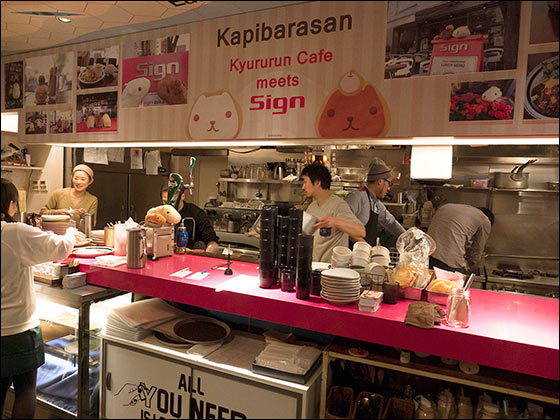 There was an object designed with icing cookie in the counter at the cash register.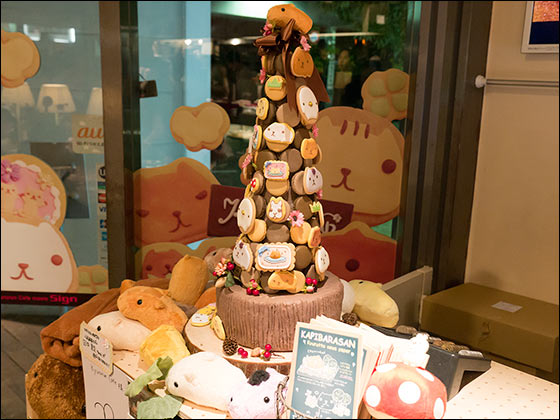 The light cover of the table is also Mr. Capybara's specification.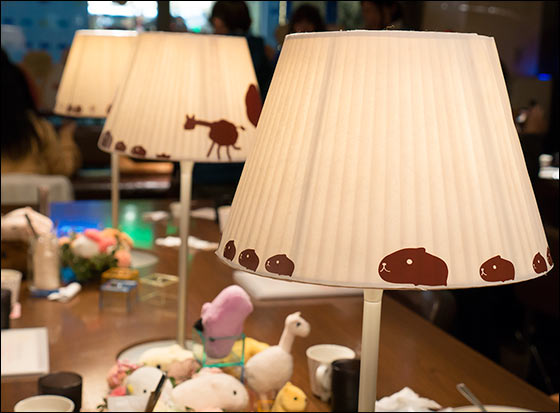 A collateral sales section where clear files and postcards of collaboration period limited items are placed.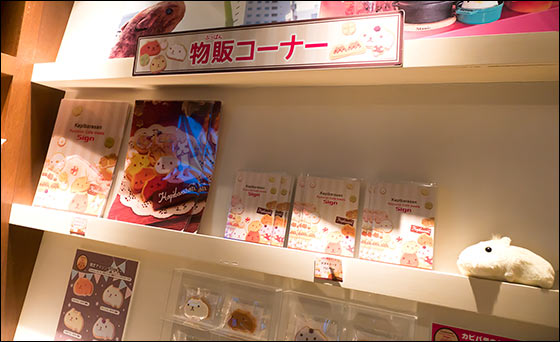 I heard a story that capybara is in the toilet and so let's go ...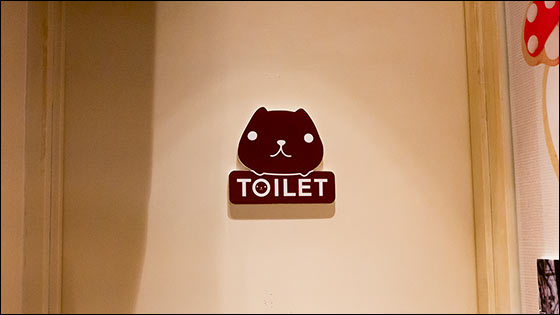 There were Capybara san.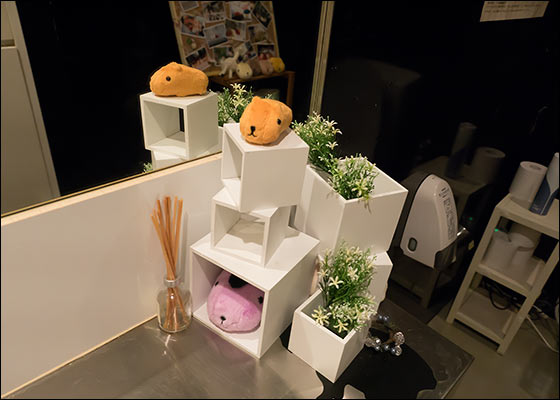 After the walk, we will part with Capybara san.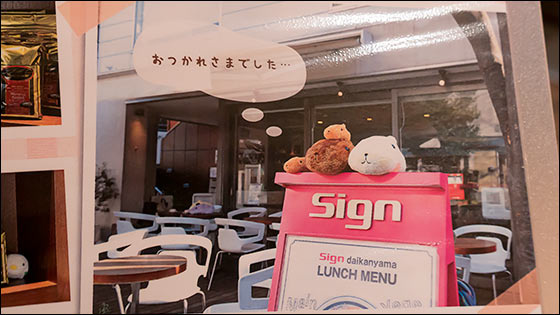 If you are a fan of Capybara, you will want to go there once. Since Saturdays and Sundays are particularly crowded, we recommend early arrival when planning to go to a store from afar.