I actually played the RPG "Shinjuku Dungeon" which fully reproduced the complex structure of Shinjuku Station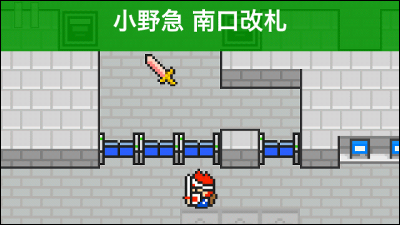 Routes and stations boasting one of the most complex transportation in the world are found here and there, but one of the most complicated ones among them is "Shinjuku Station"is. Action RPG that completely reproduced Shinjuku station which is the most difficult business to grasp the whole picture for people who visit Tokyo for the first time "Shinjuku Dungeon"It has been released for iOS and Android so I actually tried playing it.

Shinjuku Dungeon for iPhone, iPod touch, iPad currently on the iTunes App Store
https://itunes.apple.com/jp/app/shinjukudungeon/id650438517

Shinjuku Dungeon - Google Play Android application
https://play.google.com/store/apps/details?id=com.ueharalabo.ShinjukuDungeon

This time I play "iOS version" Shinjuku Dungeon ". First, install "Shinjuku Dungeon" from the App Store.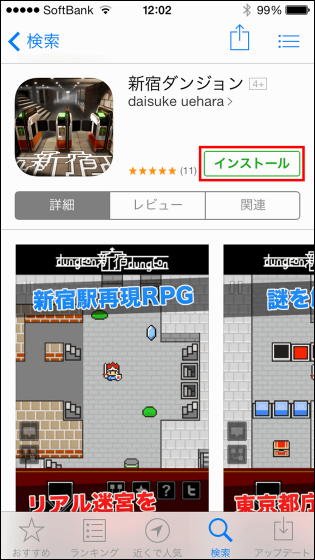 When installation is completed tap the "Shinjuku Dungeon" icon and start up.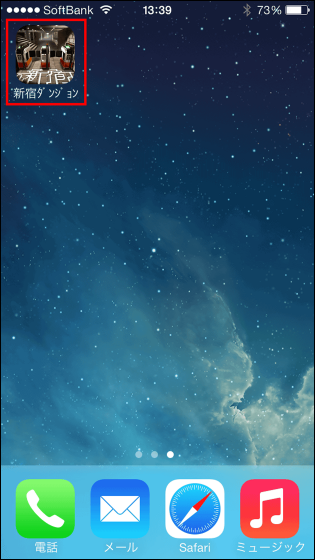 You can choose from two modes "normal mode" and "free mode", this time tap "start" to play "normal mode" adventure seeking the legendary jewels hidden in Tokyo Metropolitan Government.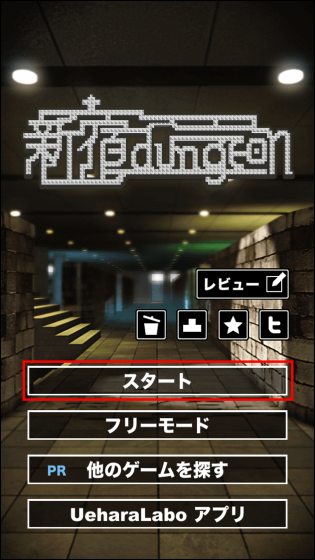 The game is a simple game characteristic that just operates the "four-way key" at the bottom left of the screen and moves the main character.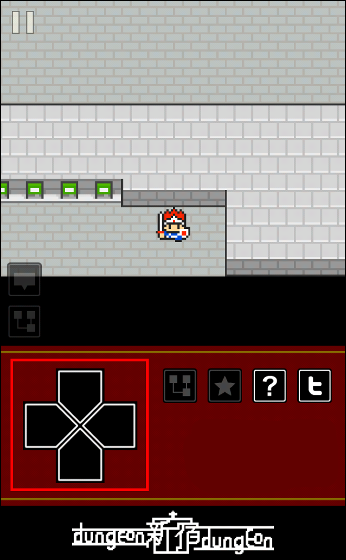 I found a green asterisk as I advanced the game a little.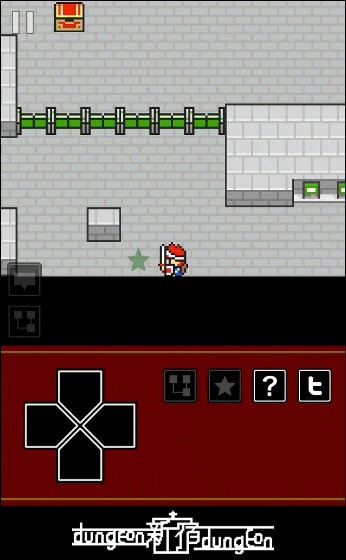 When you operate the main character and touch the star, you will see a message saying "I checked" South Exit! "And you can see that your current location is South Exit of Shinjuku Station.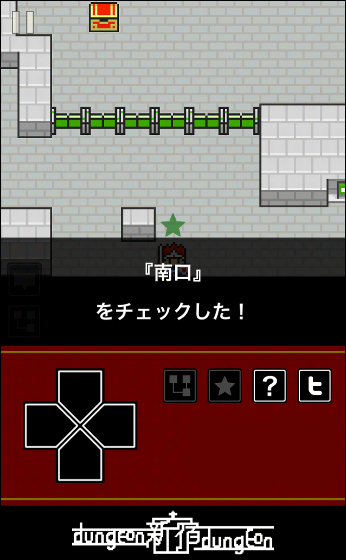 After checking the south entrance, you can tap on the menu as the asterisks that have not been displayed so far are displayed ......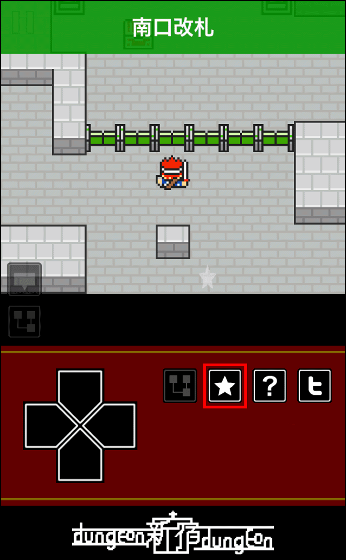 Complete rate of each station in Shinjuku was displayed.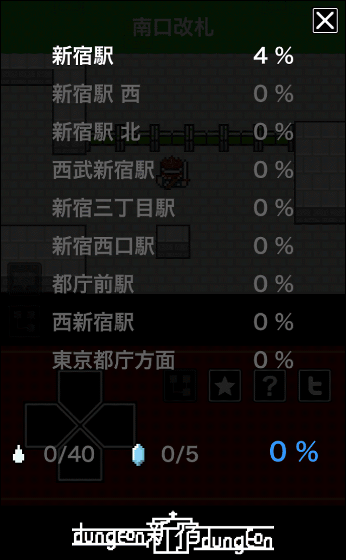 Arriving at "Ono Sharukuchi south exit ticket gate" when he is shooting at the south exit of Shinjuku Station.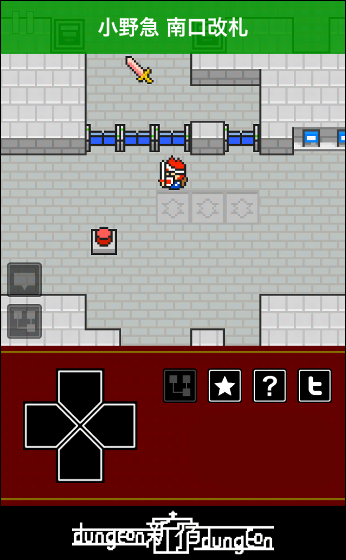 Ono Suzuki As soon as a dubious red button is installed in the south exit gate, when you press it ......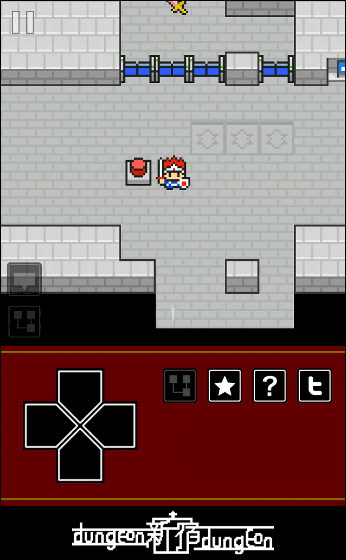 Three stone-shaped lithographs appeared.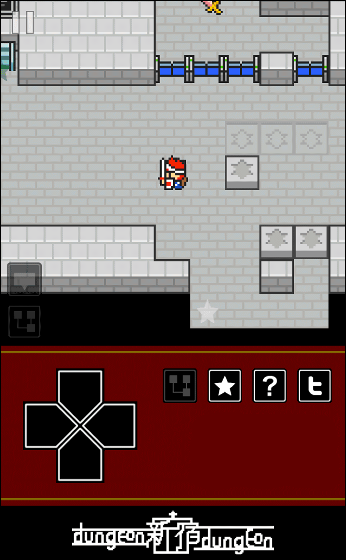 Treasure box emerges when moving lithograph.



I got a "green ticket" from the treasure box. It is possible to pass the green ticket gate with this.



We return to the south exit ticket gate and open a green ticket gate.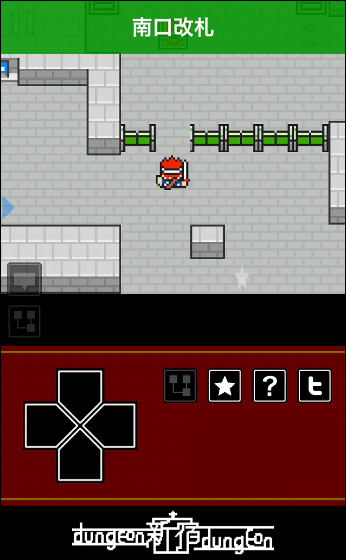 Get a "map" from the treasure box at the point where you left the green ticket gate.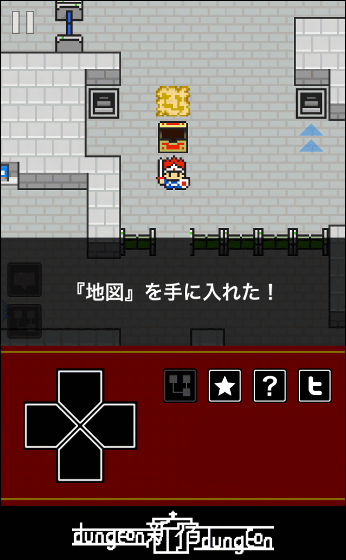 To see the obtained map, tap the icon on the right side of the four-way controller key.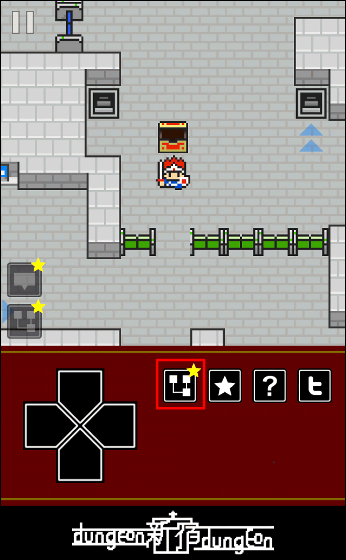 Here is the map of Shinjuku Station.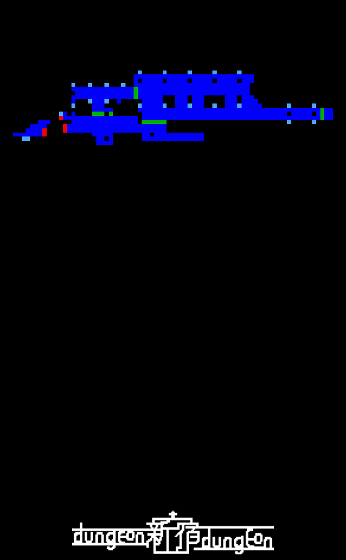 In the first part of the game, the light blue triangle is in the way, so we will follow.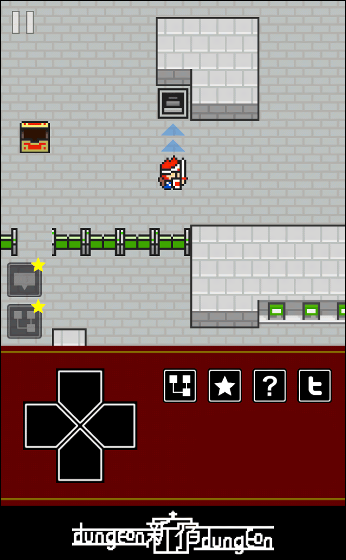 When I got off the stairs I arrived at Shinjuku Station 1F Home.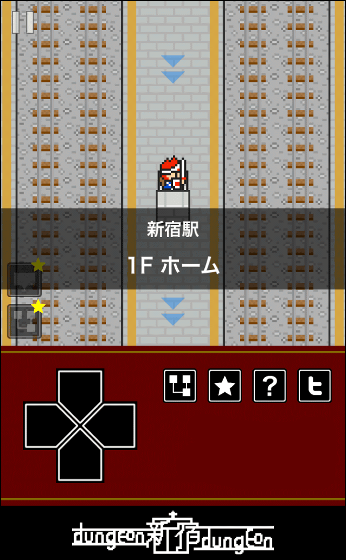 This is Southern Terrace located in the south exit of Shinjuku Station.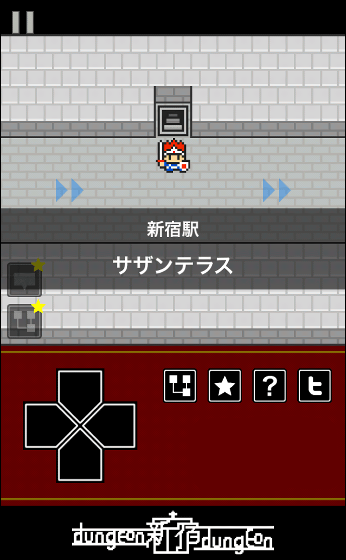 "Studio Marta before" is a name I have heard somewhere.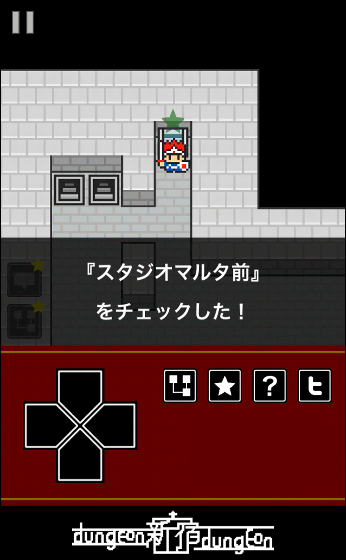 Shinjuku Sanchome Station Marunouchi Line Home etc, Shinjuku Dungeon is completely reproducing all the places in Shinjuku Station.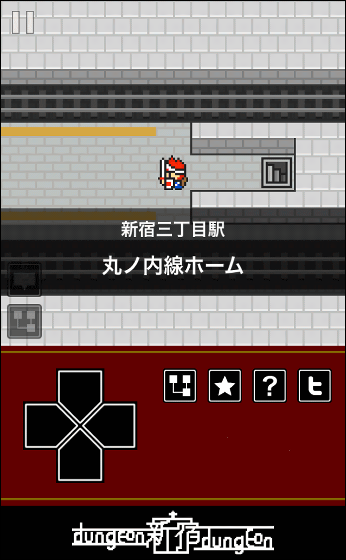 Shinjuku Dungeon has a mechanism that can not be advanced unless you think a little, there are puzzle-like fun.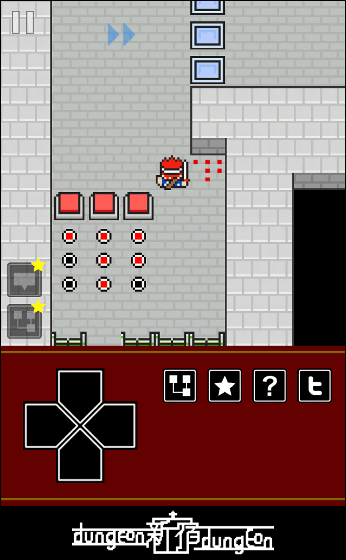 Here we move the lithograph that can move only once, and proceed ahead.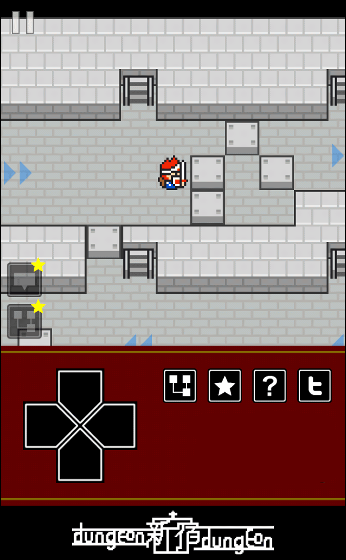 There are places where the stones where numbers are written in some places, and something good is going to happen if you order them in order.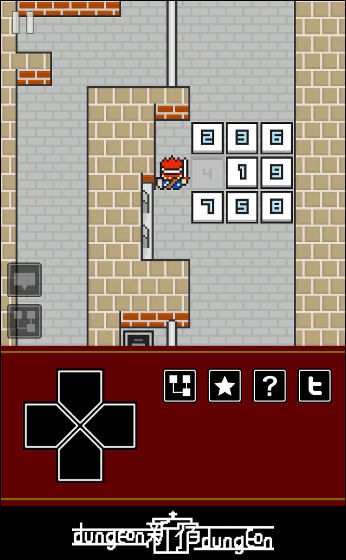 Since the green object is obstructing the way, I tried touching, but nothing happens and there seems to be no action element such as battle.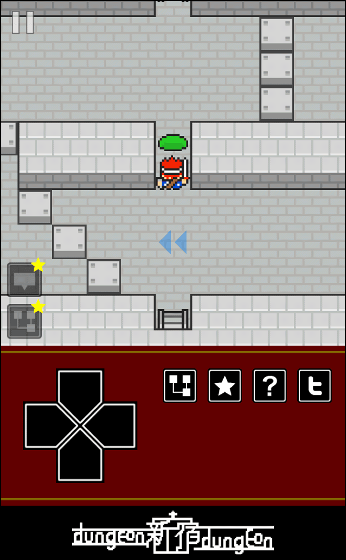 Ghost is getting fucked up at "Shinjuku Station North Metro Promenade East side".



If you hit the ghost ......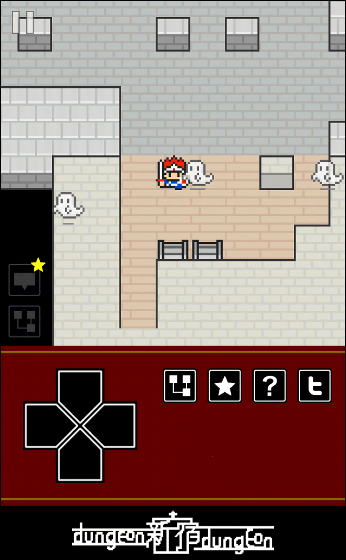 Unfortunately it is called to heaven. However, even if the hero died, there was no heavy penalty just by redoing from the floor.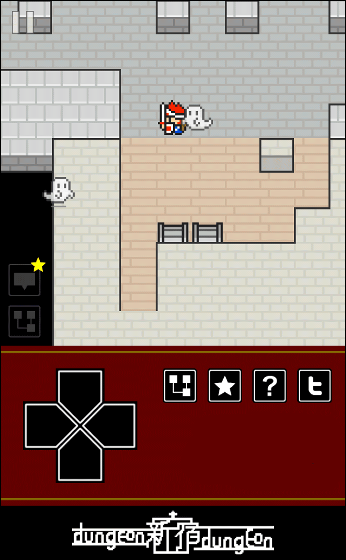 The place where the needle goes out and retracts will die as if you hit the ghost if you do not pass through at the appropriate timing.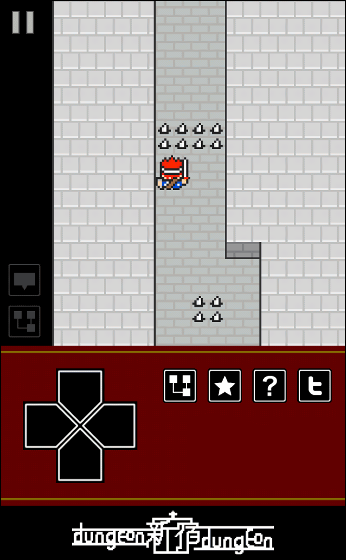 There are keys, red tickets, crystals etc in places you can not enter yet, and I'm wondering how much adventure awaits you in the future.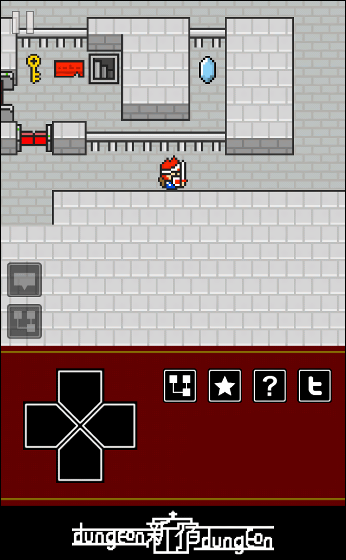 The completion rate of each station which played about 1 hour is as follows and it seems that it takes a considerable time for complete clearance.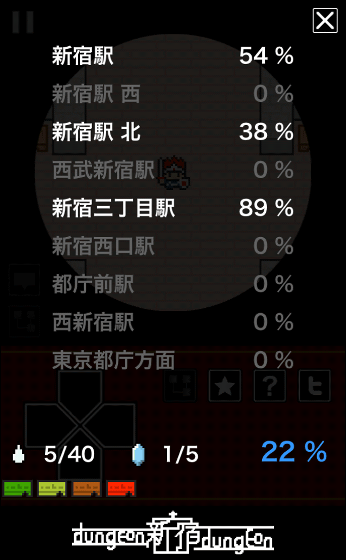 In "Free mode" you can walk freely on the station in Shinjuku.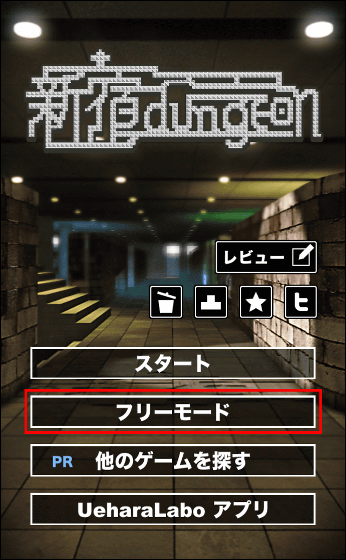 However, in free mode, you can go to areas that you can not enter unless you advance normal mode, so people who do not want to spoil need attention.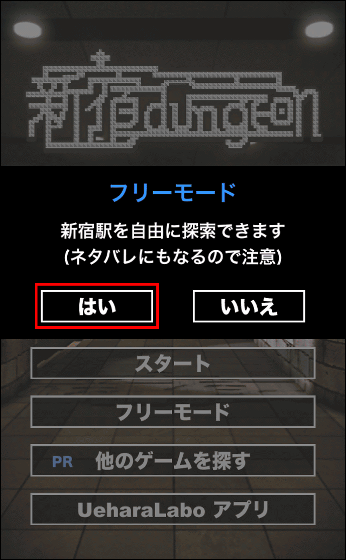 Each station in Shinjuku is displayed along with the completion rate at the time of play. Tap "Shinjuku station" to try.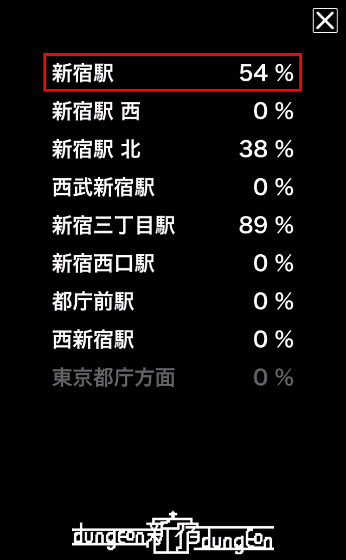 Shinjuku Station Select "Ono Suenan contact ticket gate" from among a lot of tickets.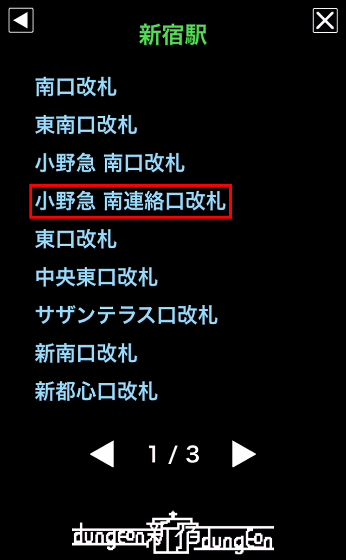 With this you can now freely explore Shinjuku station from the Ono Suenan contact ticket gate.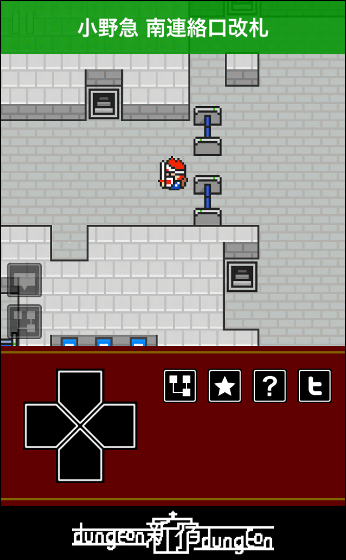 "Shinjuku Dungeon" embodies the feeling that "This station seems to be a map of RPG ... ..." exactly as it is, and those who have never been to Shinjuku are also going out and adventure You should be able to experience new experiences.