Review of Danbo "REVOLTECH DANBOARD cheero ver." That can move head, hands and feet freely by various poses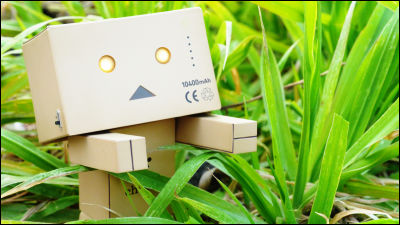 Cartoon"Yotsubato!"An adorable character appearing in"DanboMobile battery with a motif "Cheero Power Plus DANBOARD version"Cheero selling figure creation and sales which is also known in the revoltech seriesKaiyodoWe collaborated and released the "REVOLTECH DANBOARD cheero ver." Where the hands, feet and neck are movable, so I actually played and played it.

REVOLTECH DANBOARD cheero ver. | Cheero
http://www.cheero.net/products/revoltech/

"REVOLTECH DANBOARD cheero ver." Package.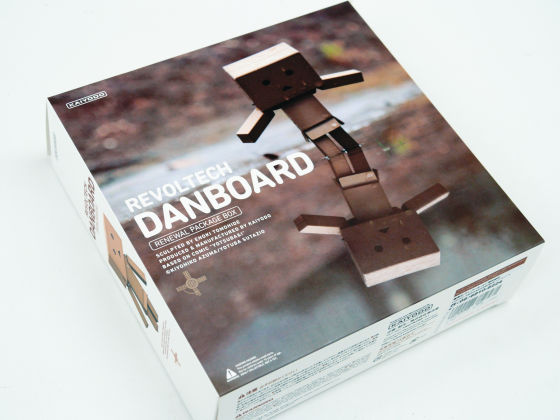 I tried out from the package.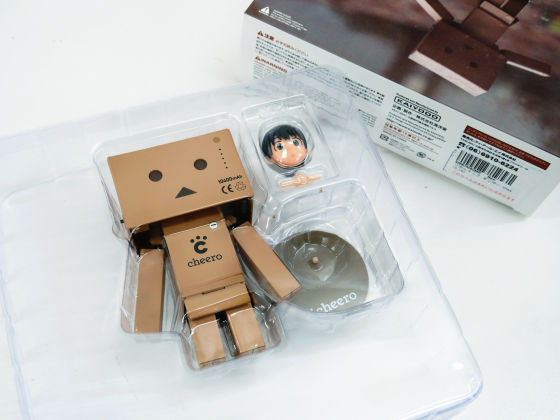 The set includes REVOLTECH DANBOARD cheero ver. Main body · Replacement head parts (Miura Hayasaka) · Exclusive base · 8 mm joint.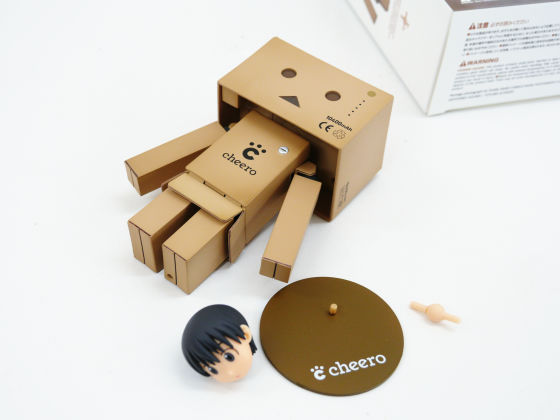 REVOLTECH DANBOARD cheero ver. Is 12.5 cm in length, roughly the same size as the iPhone 5s.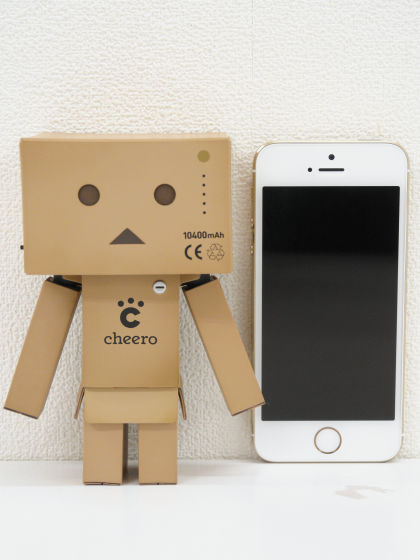 Since the design is based on cheero Power Plus DANBOARD version 10400 mAh, "10400 mAh" is printed on the lower right of the face.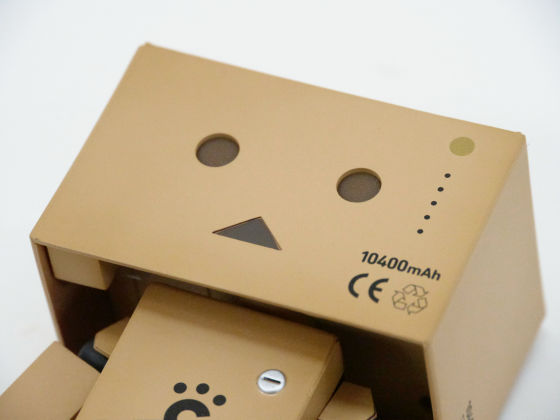 The back is like this.



"10400 mAh" is also printed on the side of the face.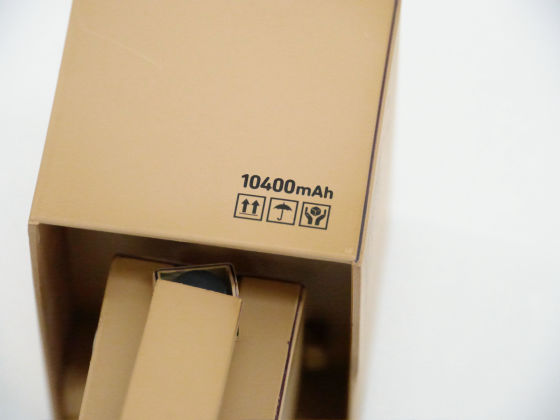 Since the head is movable, face of Danbo is turned down ......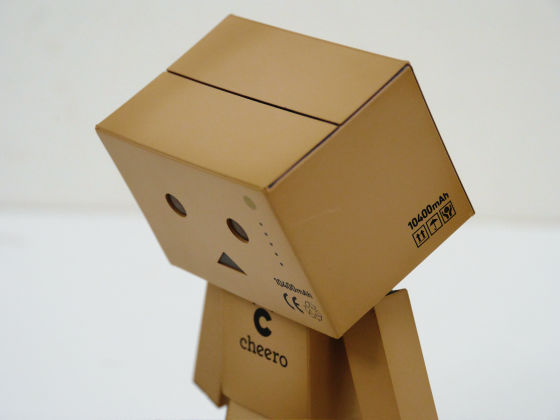 Turning upward ......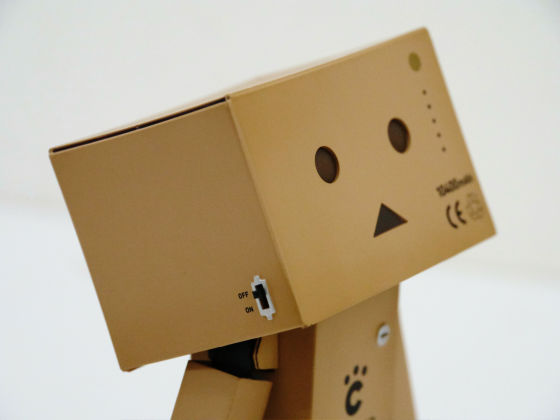 You can move it to the side.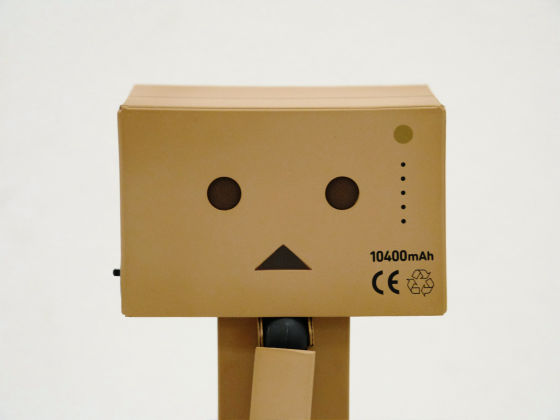 Both hands are movable as well as the head.



Danbo that stretches his arms sideways.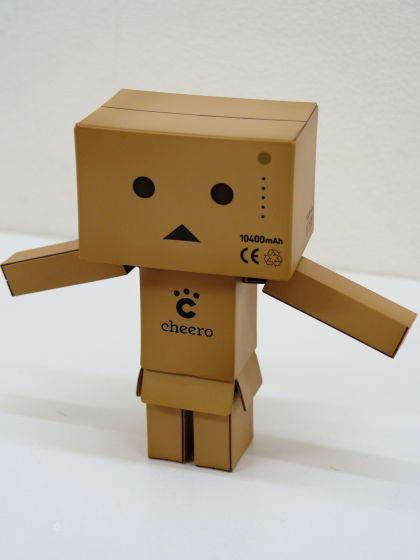 The moving part of the arm is like a spherical joint.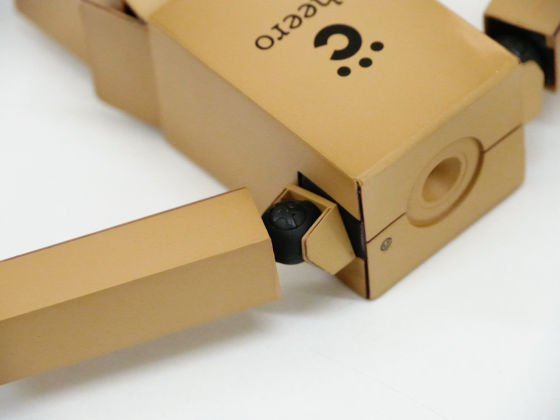 Legs are also movable, but to a degree that can be moved slightly back and forth.



REVOLTECH DANBOARD cheero ver. Pulling the head gently ......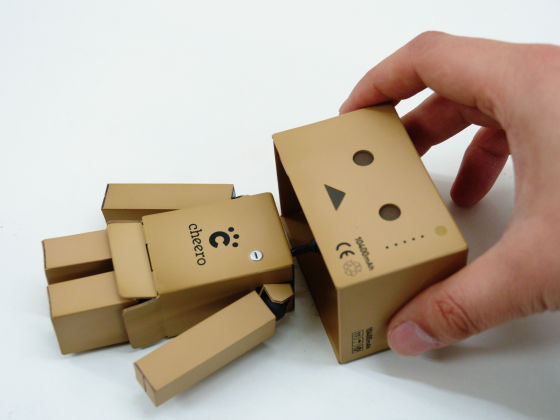 It is possible to remove it.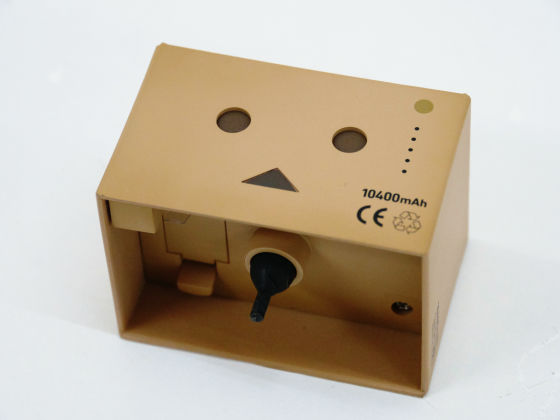 There is a battery insertion port on the bottom of the head, and two LR44 button type batteries are attached at the time of purchase.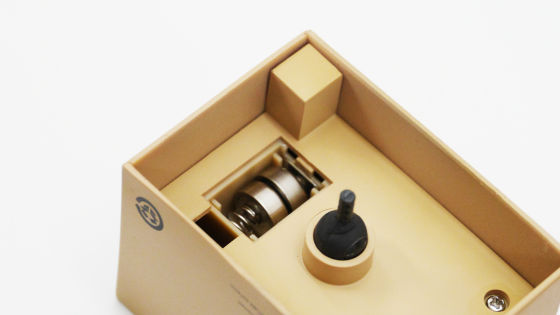 With the battery inserted, turn the switch on the side of the head "ON" and the eyes light up.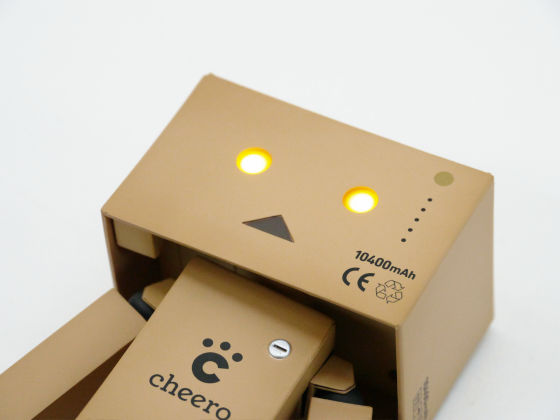 Danbo that spreads his eyes while spreading his hands.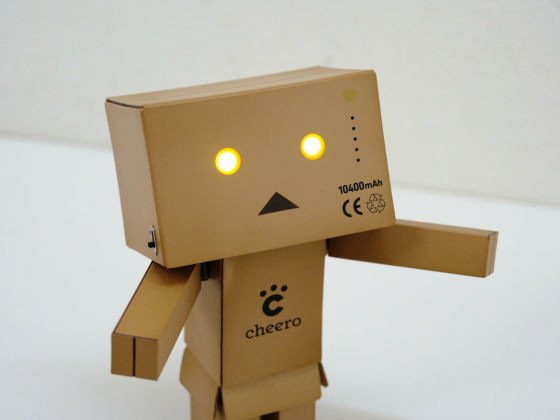 Danbo facing down.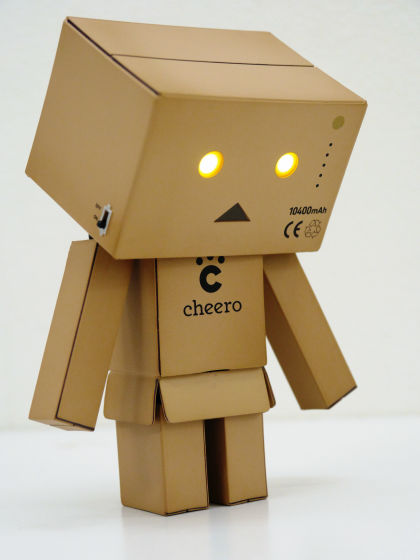 Ali is playing with a variety of poses in the danbo, such as a push-up danbo.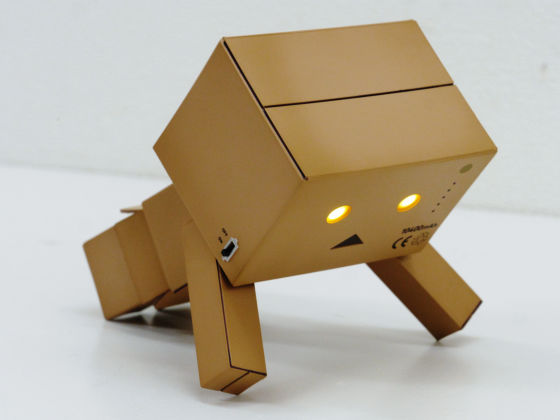 If you use a dedicated base you can display with the pose taken.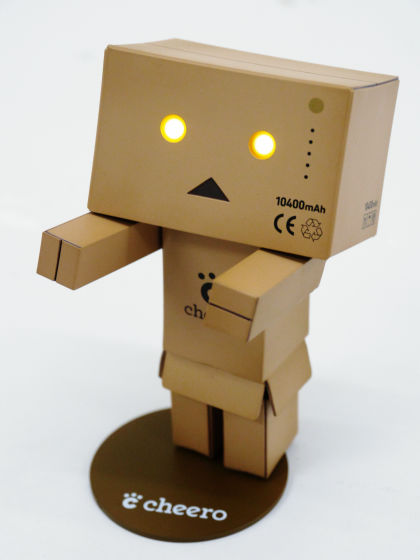 Also, insert the 8 mm joint into the head of Hayasaka Miura attached ......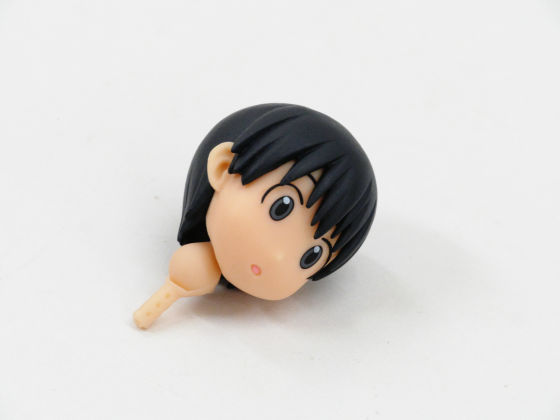 When exchanged for the head of Dumbo, it transformed into Hayasaka Miura who wore a dumbo.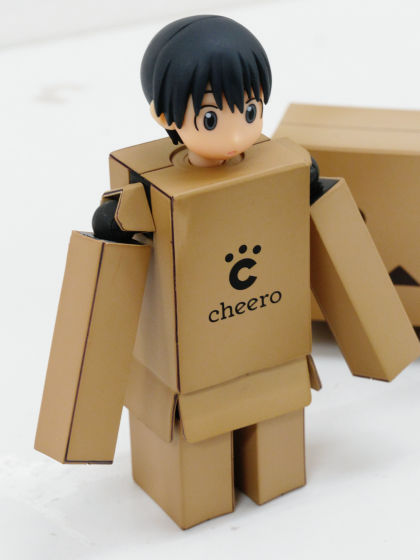 In addition, the price at Amazon is now 2980 yen including tax with writing the article.

Amazon.co.jp: Revoltech Danbo cheero ver.: Hobby
http://www.amazon.co.jp/dp/B00HVTTWP2