The first two-wheeled vehicle of Lotus is a hyper bike "C-01" like the one came out from the movie "TRON"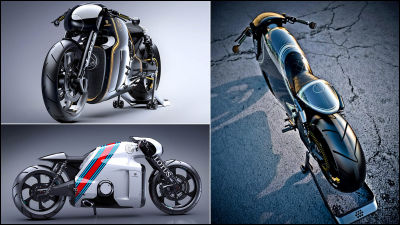 Prestigious F1 Team "Team · Lotus"As well as the name of the motorcycle for the first time to be added to the brand of" Lotus "which is mainly sending lightweight sports cars such as" Elysee "and" Evora "to the world, the bike that was announced It turned out that it is a model that gives out a strong personality.

Official website of LOTUS MOTORCYCLES | C-01 | powered by motioncompany
http://www.lotus-motorcycles.com/ready-to-roar/

C-01 form characterized by a low and long designed car body. A cowl with a tank / body integral forms an impressive silhouette. Looking at the low forced front fork and the long front and rear wheel bases, it is imagined that the setting waved to straight performance rather than cornering. Front forkCaster angleIt is 36 degrees and it is greatly exceeding 24 degrees of ordinary sports bike.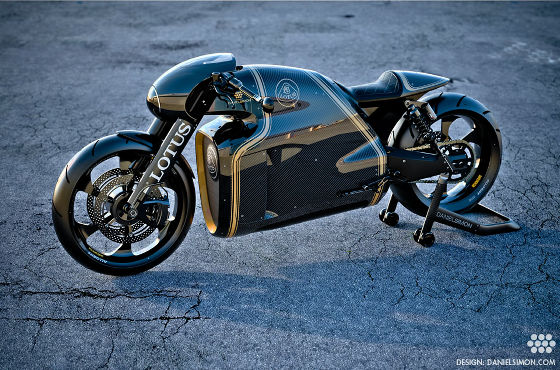 A rear wheel swing arm that looks short to be inversely proportional to other unexpectedly long body parts. It is the point that two rear suspensions extending from just under the seat remind me of a nostalgic racing bike.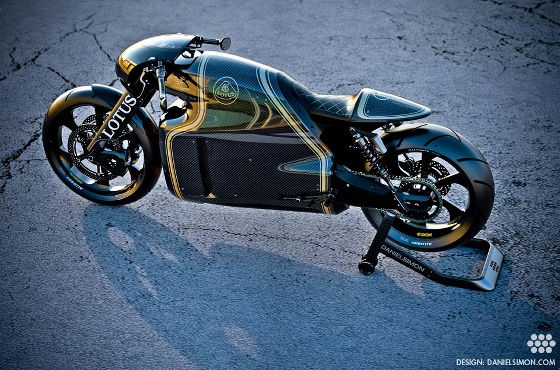 A gold line to a black body of a carbon fiber pattern protruding on a cowl which draws a gentle curve"JPS color" of former yearsIt is reminiscent of.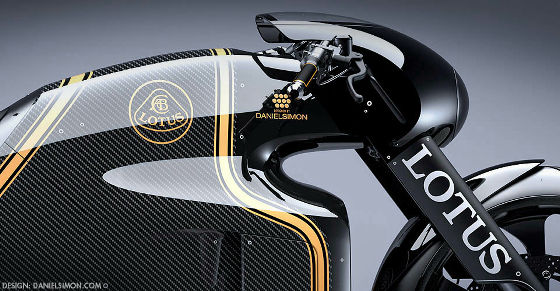 A shot with a good understanding of the low-profile shape. An inverted type front fork fitted with a fairing can be felt very powerfully. The tire has 19 inches at the front, 17 inches at the rear and one with different diameters in the front and back.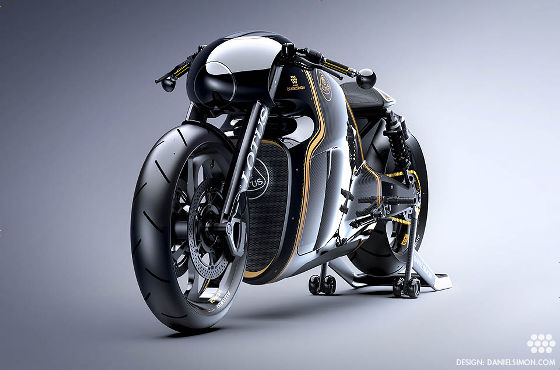 The contrast between the slim body and the ultra-wide rear tire is impressive full mark. The 75 ° V Twin 1195 cc engine mounted inside the cowl boasts a high performance of 200 horsepower, one of which is suppressed to 181 kg and has become a monster machine. The rear tire size is 190 / 55ZR17,Yamaha · YZF-R1It is equivalent to super bike such as.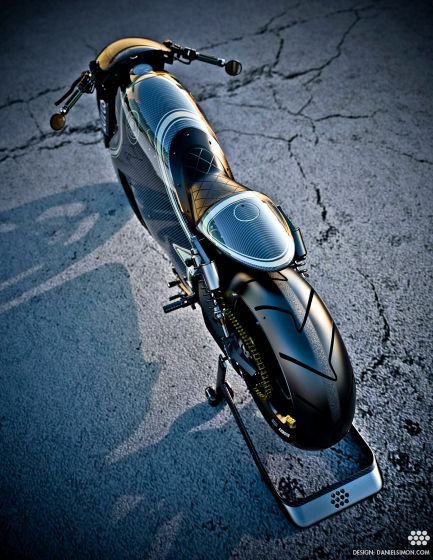 A lineup of coloring that was colored with British green symbolizing Britain in motor sports. The bikini cowl kept low to the tank wraps out a lacy atmosphere.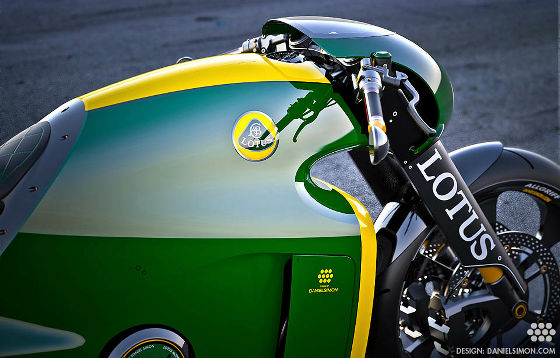 And also a lineup of "Martini color" which is irresistible for old-time racing fans. Actually it was only sponsored by the Lotus F1 Team in 1979, but it is one of my favorite coloring for the good old age racing fans.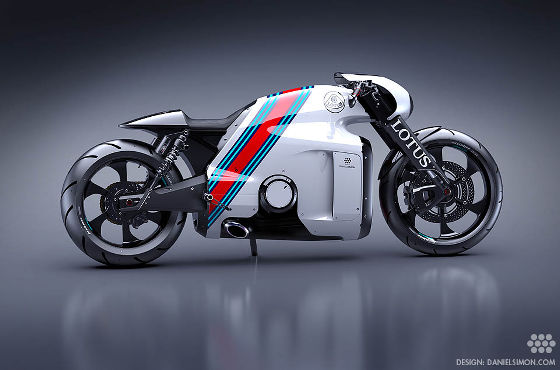 The planned production quantity of C - 01 is limited to 100 units, and it is an endurance race for developmentLe Mans SeriesThe German racing team "Kodewa" who runs Lotus in charge is in charge. Besides the carbon mentioned above, the metal body of titanium and aerospace industry level is used for the car body.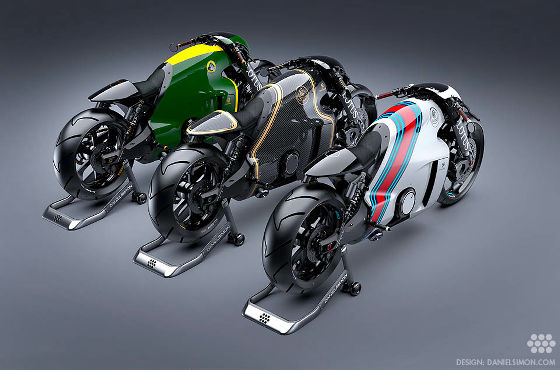 I designed the car body in the movie "TRON: Legacy"Vehicle design at French super luxury car brand"BugattiStarting with,VolkswagenI have also worked on concept model creation such asDaniel SimonHe is.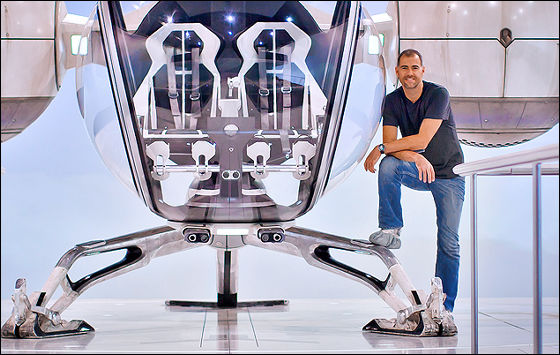 Although the price is undecided, considering the specs, the materials used, the number of productions, etc., it seems that this price will be impressed as well.

High-definition images can also be downloaded from Photo Gallery on Lotus Motorcycle's website.

Official website of LOTUS MOTORCYCLES | C-01 | powered by motioncompany
http://www.lotus-motorcycles.com/high-res-images-lotus-c-01/