Haagen-Dazs 'crunchy crunch strawberry milk' has a rich taste of richness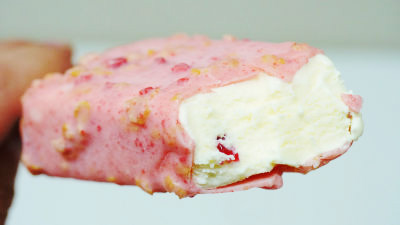 In early February30th anniversary commemoration commemoration commemoration of Japan landingHaagen Dazs who released "Sakura" and "Rose" of the stick type from February 17 (Monday)Crunchy crunchNew series of series "Strawberry MilkWe will release. In a regular minicupstrawberryAlthough there was a crispy sandwich of strawberry flavor, there was no crunchy crunch series of strawberry flavor so far, so I bought it and tried it at once.

Crunchy crunch | Haagen-Dazs Häagen-Dazs
http://www.haagen-dazs.co.jp/crunchy_crunch/

Crunchy crunch's strawberry milk package looks something like this.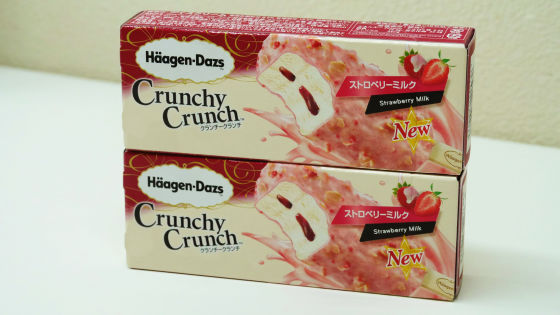 The cornflakes & coarse strawberry-containing coaching wraps milk ice cream, and the ice cream contains strawberry sauce.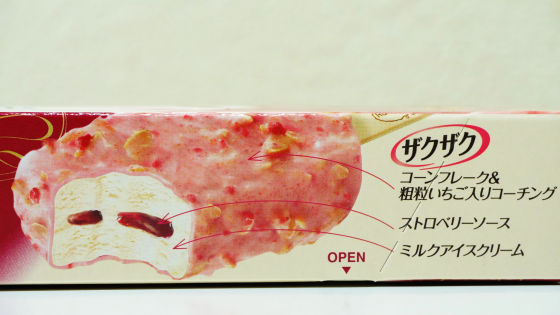 The milk fat content is slightly higher, 13.5%, and you can check strawberry chocolate coaching cream, defatted concentrated milk, berry sauce, cornflakes, dried strawberries, etc. for raw materials.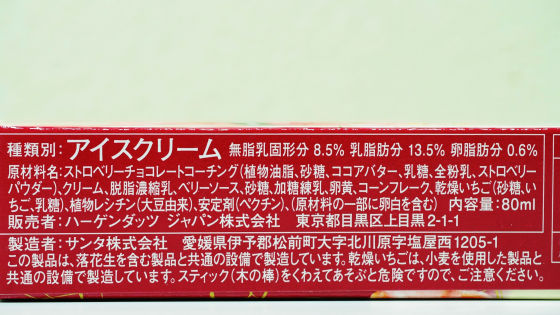 The calorie is 265 kcal, which is about the same as Haagen Dazs mini cup vanilla (267 kcal), and strawberry juice and flesh is 6%.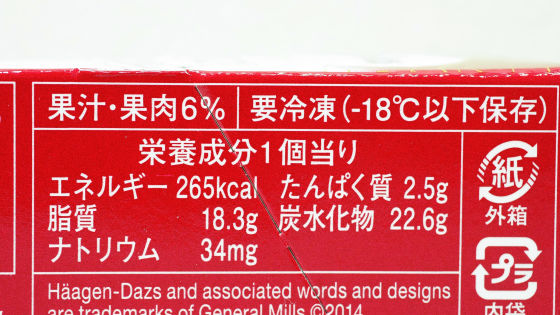 When opening the paper package, a crunchy crunch wrapped in a vinyl package appeared.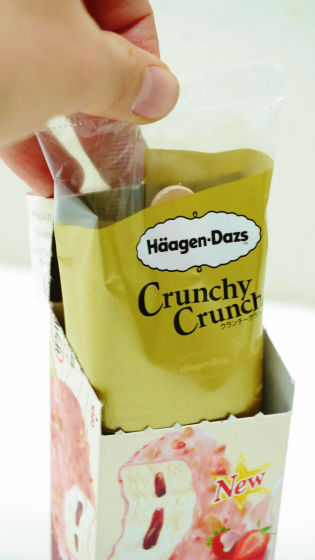 Take it out from vinyl and take it like this. The cornflakes are creating rugged surfaces.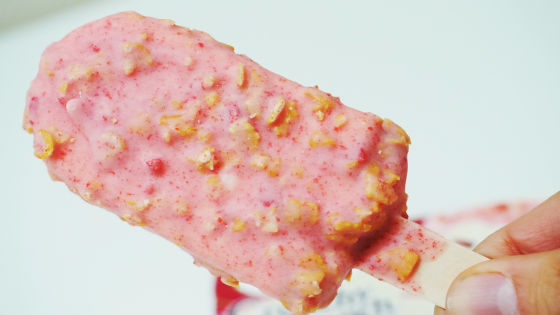 As you approach it, you can also check strawberry red grains at strawberry coaching.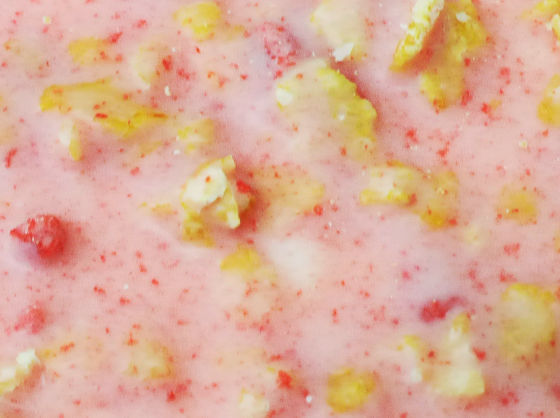 I will eat it.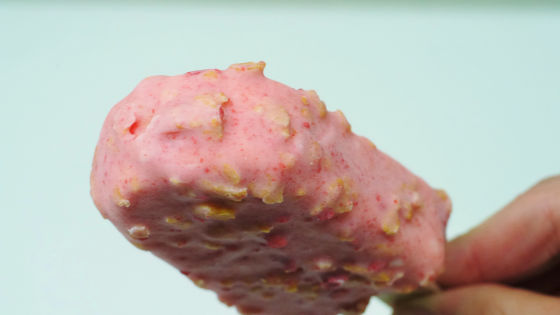 The strawberry coaching cornflakes are crispy and sour taste is good with a creepy texture. Although the product name is "strawberry milk", the presence of milk is stronger than strawberry, and the taste of milk is "vanilla"than"Milk classicYou can enjoy the rich taste of milk with feeling close to.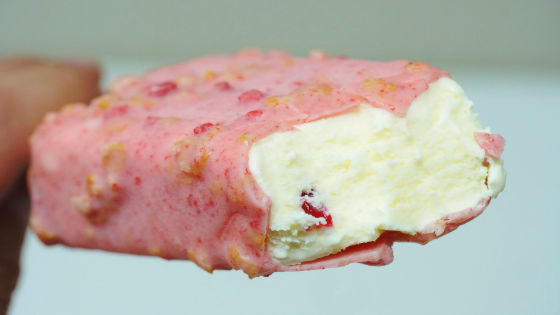 The strawberry sauce in milk ice cream felt sour because it used cranberry and cassis besides strawberry, and it fits well with rich ice cream. Although the strawberry taste of the mini cup strawberry is 23% used as fruit juice and fruit pulp, the taste of strawberry is strong, but the strawberry milk of crunchy crunch has fruit juice and flesh of 6%, so the taste of strawberry is thin compared with the comparison, Although it may be unsatisfactory for those who are looking for the taste of strawberry, making a taste of milk is rich, you can enjoy a rich creamy feel like Haagen Dazs.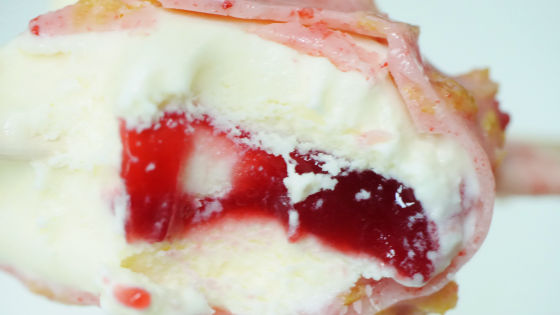 Crunchy Crunch Strawberry Milk Price is 273 yen including tax. Because there is a clear difference with the strawberry taste of Haagen Dazs up to now, it is also recommended for those who have eaten the strawberry taste of Haagen Dazs until now.