"Vaccine-Preventable Outbreaks" that displays a map on where in the world infections such as "wind chills" and "mumps of cold" occurred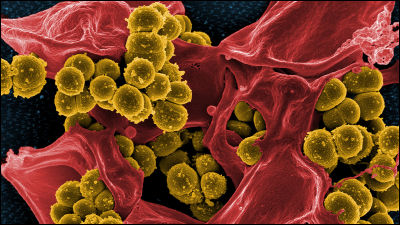 ByNIAID

Immunization that prepares antibodies by administering a vaccine before onset is not mandatory after it has developed but vaccination that is made mandatory worldwide is also mandated in JapanImmunization lawThere is a law called. Diseases that can prevent infection by vaccination beforehand include pertussis, measles, feline, etc. Recommend vaccinationCouncil on Foreign RelationsIs a map showing the virus infections that occurred in the world from 2008 to 2014Vaccine-Preventable Outbreaks"Has been created and made public.

Map: Vaccine-Preventable Outbreaks | Map
http://www.cfr.org/interactives/GH_Vaccine_Map/#map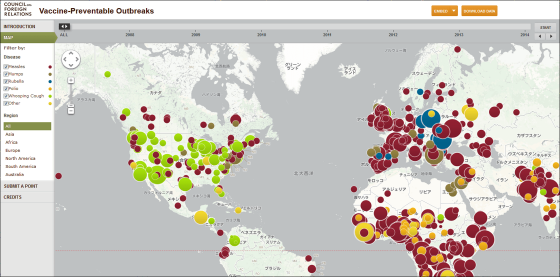 The display on the map is redMeasles· Light BrownCold flu· Blue colorA feline· Orange colorPolio(Also known as acute gray schizophrenia) · green colorOne hundredth day, Yellow represents other diseases.



It is paralyzed across Asia, especially in Afghanistan and Pakistan located in the upper left of India.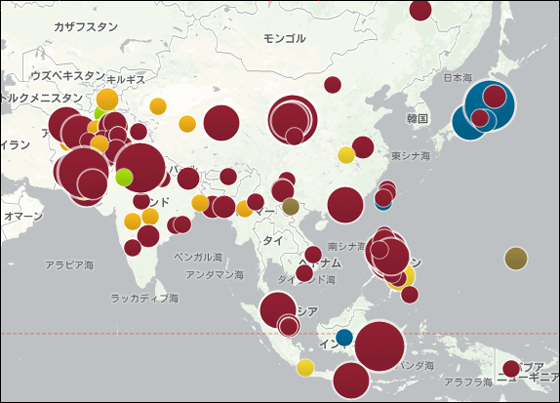 When only looking at Japan, it is confirmed the occurrence of winds in Gifu and Yamagata prefectures, and even in Tokyo. In addition, although the hemiplegia is small, it occurs in Iwate prefecture and Nagano prefecture.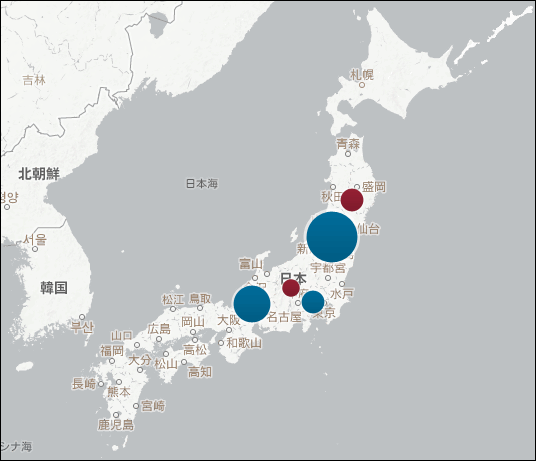 Clicking on circles showing infectious diseases allows you to display details such as the occurrence period, place, number of occurrences, etc. of infectious diseases. The following is the data on wind chills occurred in Yamagata prefecture, and 10,102 cases have been confirmed from January to June 2013.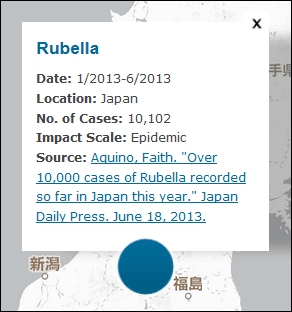 Perpetrated in North America is perpetual, the onset has been confirmed everywhere in the United States, and in Canada the hemiplegia occurs in the northern part. Other things to note are the onset of mumps in Vancouver and New York in urban areas.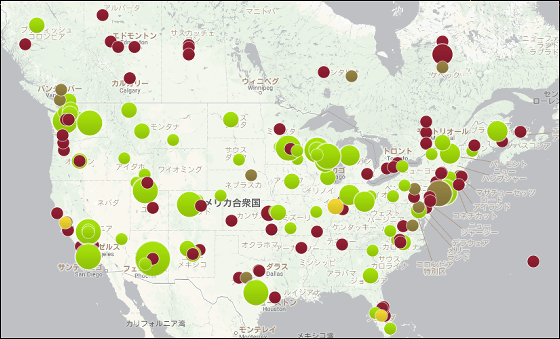 The Central American area feels less infectious as compared to others, but in Guatemala it causes severe diarrheaRotavirusOccurred.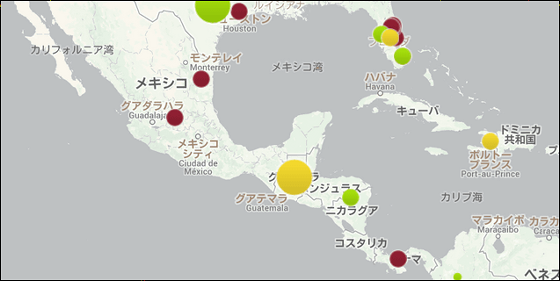 Infectious diseases are not confirmed so much in South America as well as Central America.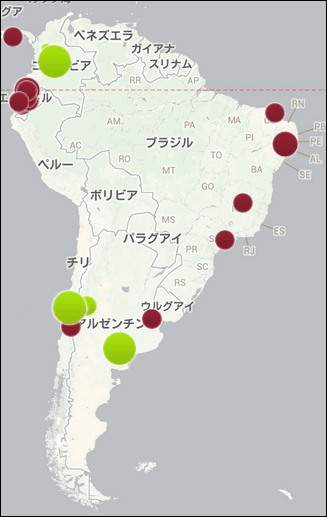 Meanwhile, many occurrences of measles have been confirmed in Europe. The weather which was confirmed in Japan occurs in the eastern part of Europe.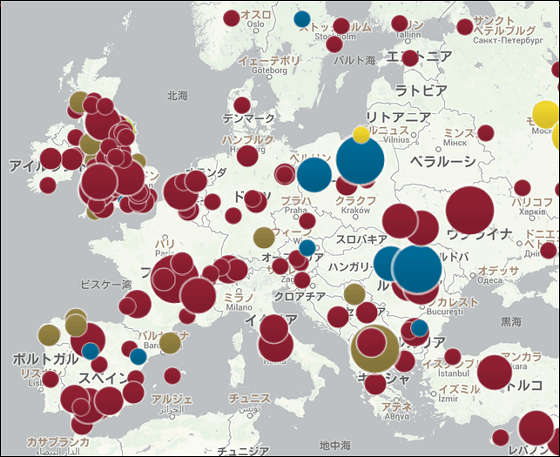 In Russia with a wide land area, noticeable infectious diseases are not so much confirmed, and in the vicinity of Moscow in the west, it is classified as "hemp caffe and others"Human infections caused by S. pseudococci"Can be confirmed.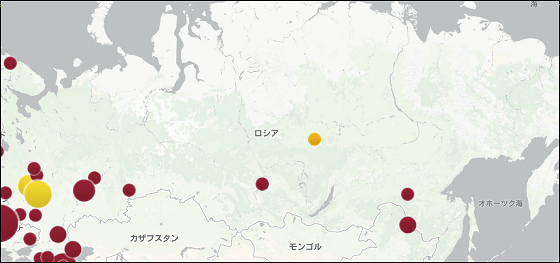 Many occurrences of measles occurred in Africa from central to south. The difference from the other areas is that there are viral infections such as cholera, meningitis, typhoid, etc. that are included in "others".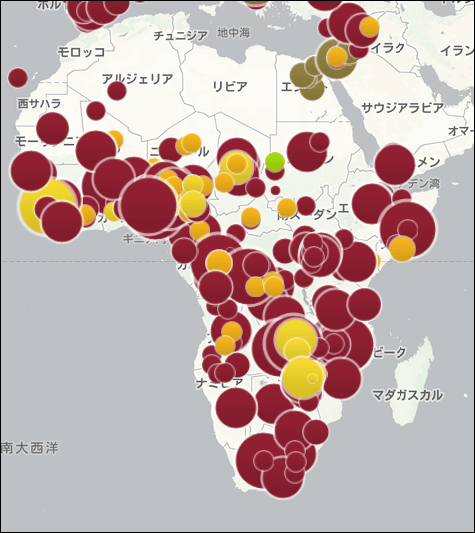 In Australia and New Zealand the incidence of hemiplegia and perpetuation is outstanding.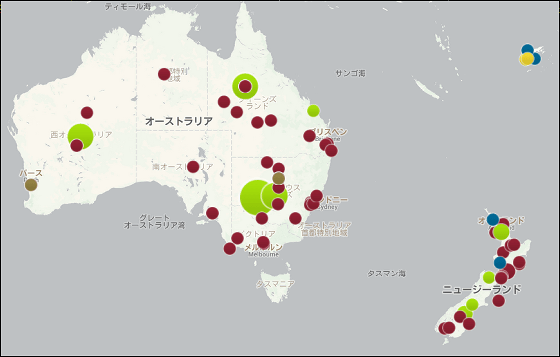 According to the Council on Foreign Relations which created the map, it is possible to prevent all virus infections confirmed on the map if they are given immunization in advance. Felony, polio, perpetua, etc. are certified as a type 1 disease in Japan, and obligation to inoculate the subjects of inoculation or their guardians is imposed, and many of the local public bodies perform the vaccination costs free of charge It is.