"Val MARSCHE KODAMA EQUITE Shinagawa store" which is offering all-you-can-eat breakfast buffet including raw ham and sausage at 600 yen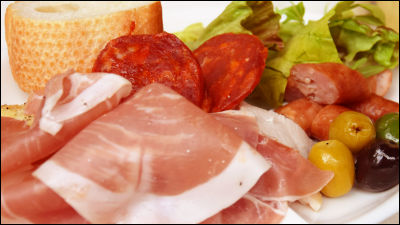 All you can eat from common things such as grilled meat and cakeNattoYacookieThere are variegated genres such as quirky things. Located in the JR Shinagawa station premises of Minato-ku, TokyoValmarche Kodama Eculet Shinagawa StoreIn the morning from 8 o'clock to 11 o'clock, raw ham and sausage etc are all-you-can-eat buffet at 600 yen, so we went to eat actually because many people are lining up everyday.

KODAMA ~ European food culture to Japan ~
http://www.kodama-ltd.co.jp/barmarche.html

Valmarche Kodama that carries all you can eat raw ham is located at the shopping mall in JR Shinagawa station premisesEcute Shinagawain. When visiting without taking a train, it is necessary to purchase an admission ticket of 130 yen by ticket examination.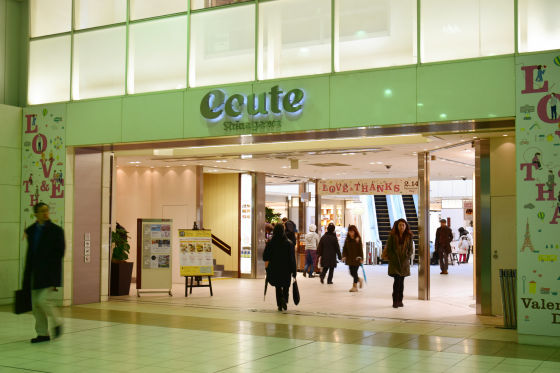 I got the information that quite a lot of people are lined up so we arrived at the shop at 7 o'clock, one hour before the opening time, but there was already a queue in front of the shop.



The queue stretched to the point where I gulped around the escalator in front of the shop. Wait until the opening time in line.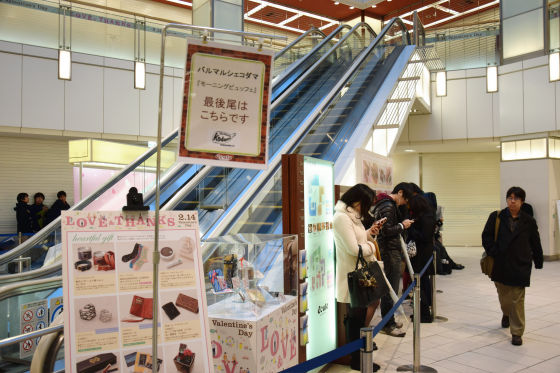 Waiting to wait About 2 hours I finally reached the front of the shop.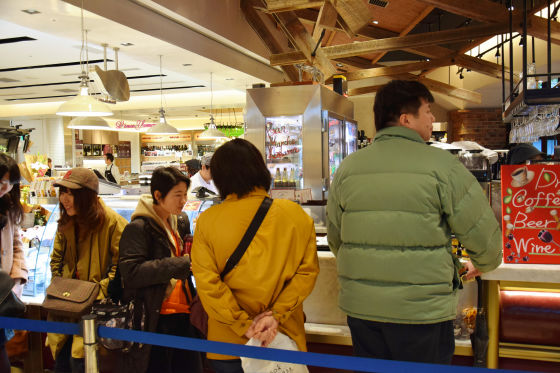 Valmarche Kodama dealing with foods such as Italy and Spain can purchase raw ham, salami and so on.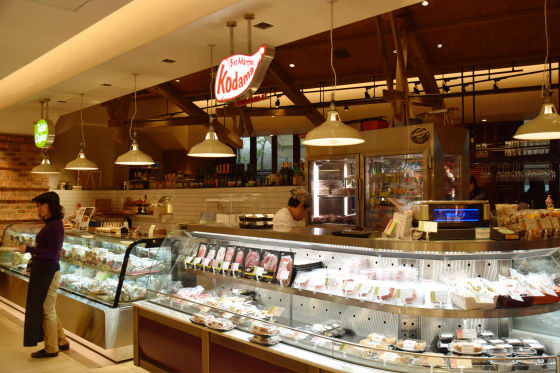 The inside of the store feels like a bar with a kitchen. I paid 600 yen for the breakfast buffet at the cashier and tried to enter the store soon ......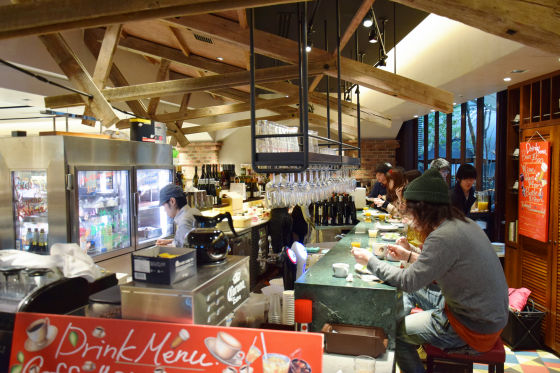 It was introduced to the terrace seat. Temperature was low on the day we visited, but as it was at the terrace seats it was meant to guide you soon, so this is OK.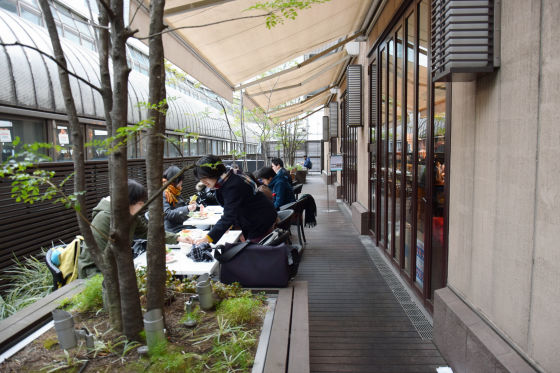 There is a blanket on the terrace seat.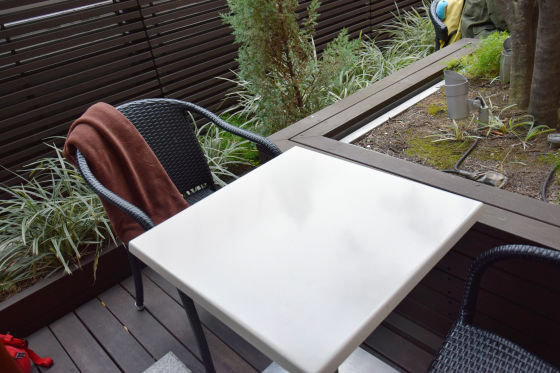 Put the luggage in the seat and return to the inside of the shop immediately and go to pick up the raw ham, the inside of the store is very crowded.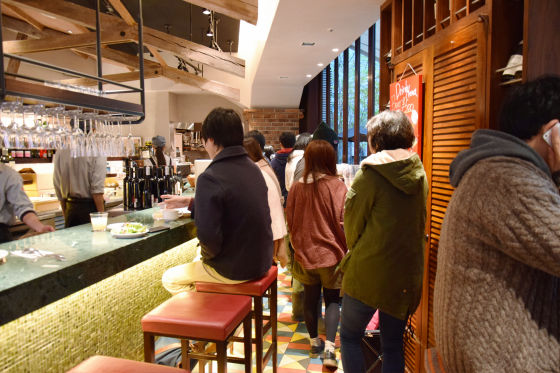 There should be a buffet table in the back, but I can not see it well with people wave.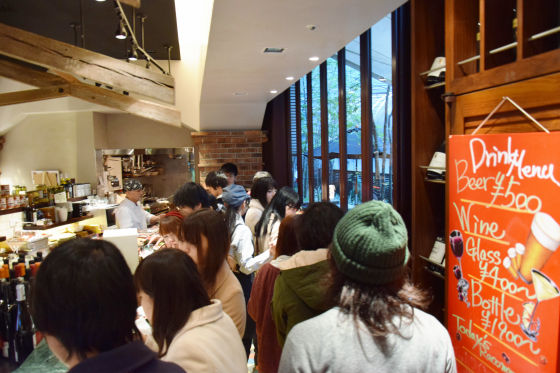 I had a dish placed in front of the buffet table and I went out.



Water · Grapefruit juice · Orange juice is all you can drink.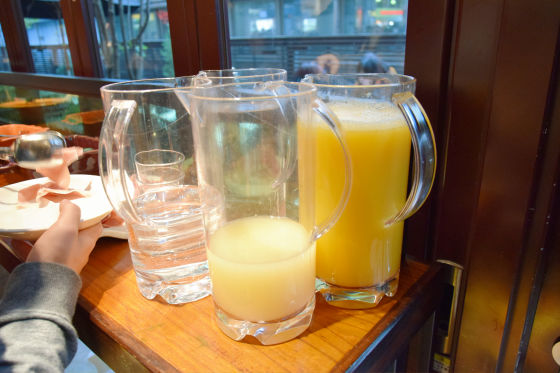 This is the all - you - can - eat ham.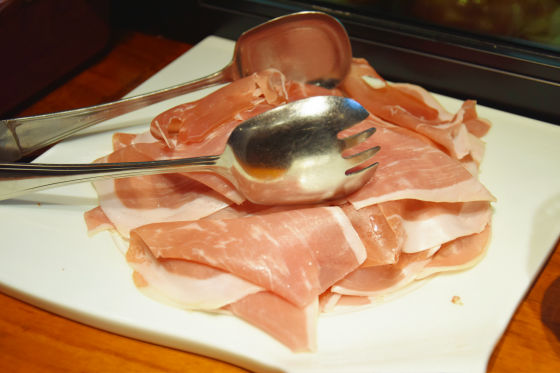 In addition to the raw ham sausagePan cetta·ham·Chorizo· Pan, olive, salad is all you can eat.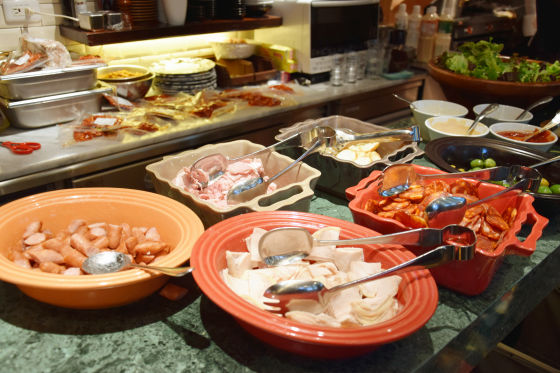 All you can drink warm minestrone.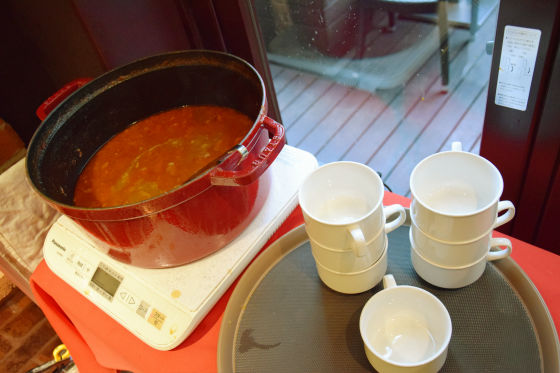 I tried it like breakfast.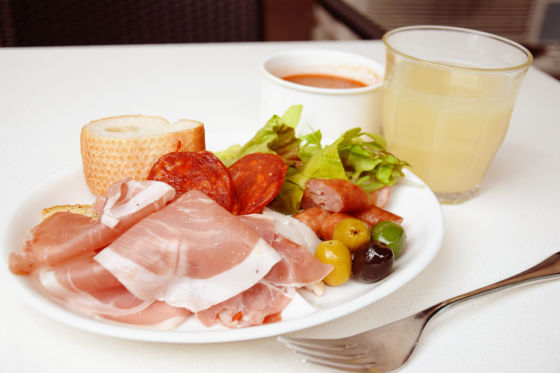 First of all I will eat from raw ham.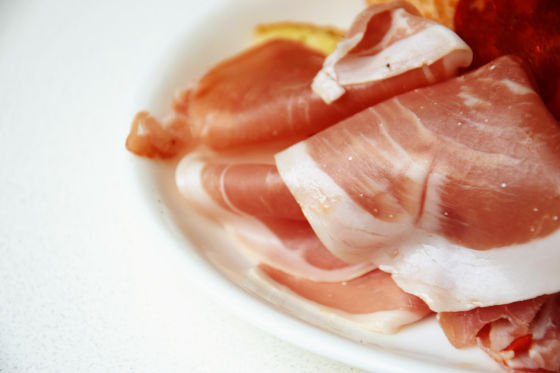 It is a salty taste and ham taste spreading in the mouth at the same time as a ham.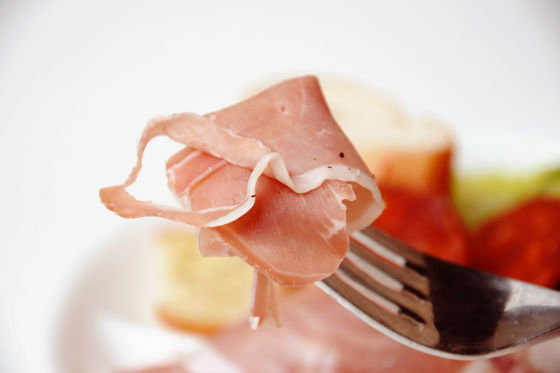 There are three types of olive, yellow, green and black olives, and if you eat one mouth you will want to drink wine from the morning.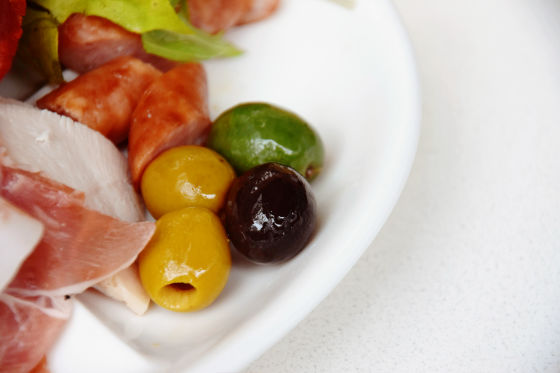 Sausage is of a type that the leather is slightly thicker and crisp.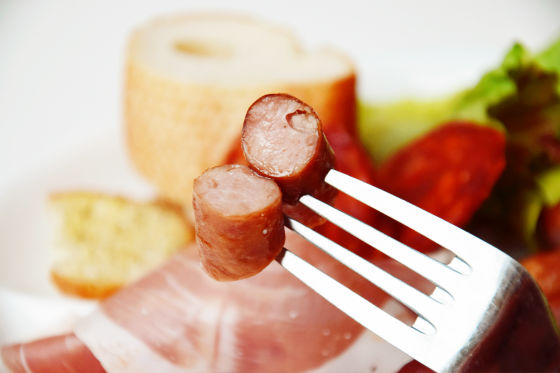 White ham was rich in saltiness.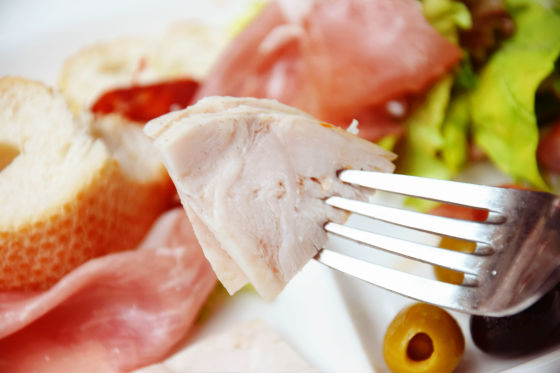 Chorizo ​​is not spicy up to that extent, it will be spicy.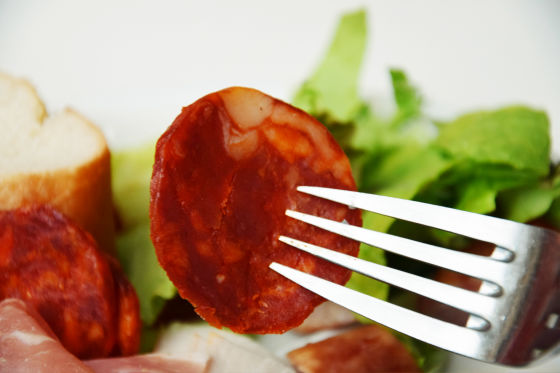 Panchetta has a little pepper and pepper.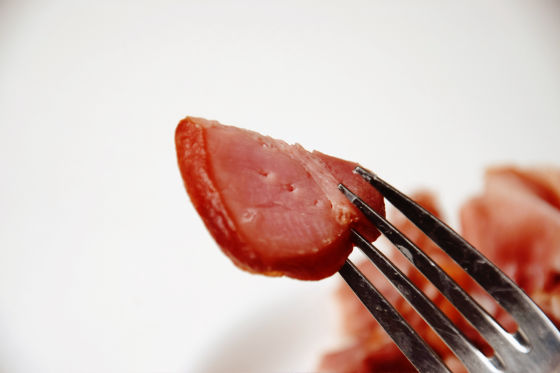 Salad with so much work ......



When eating raw ham with pakuri, salty taste and salad of raw ham are just right.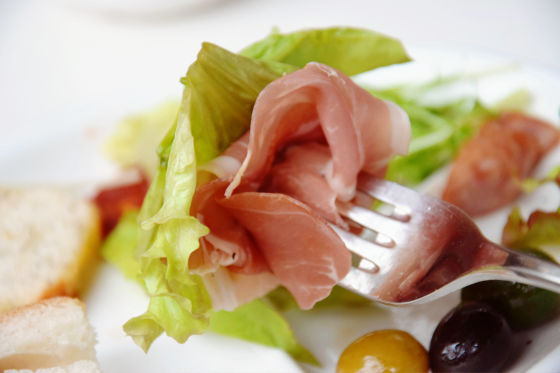 Minestrone tastes beef tastefully after the tomato sauce, and it can be used easily.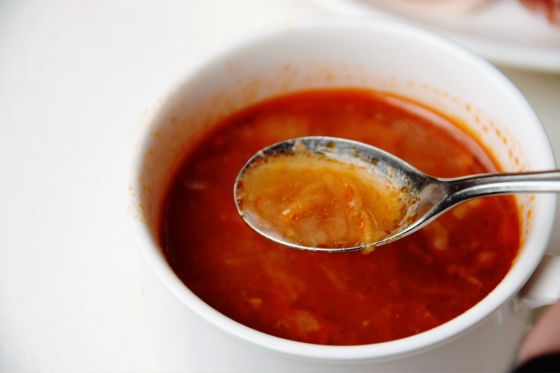 Bread is a baguette type.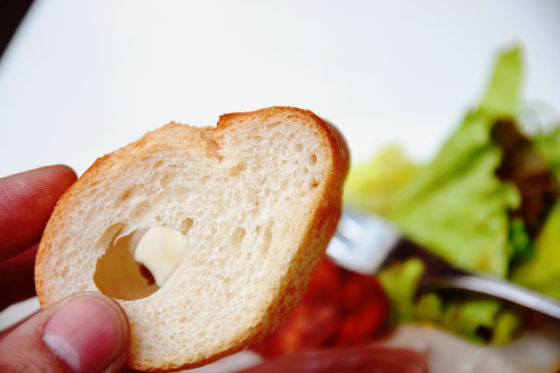 Putting raw ham and eating it is a sandwich feeling.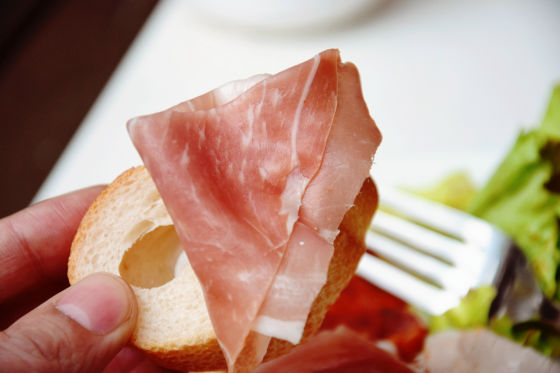 When I finished eating all the way, I tried plenty of raw ham.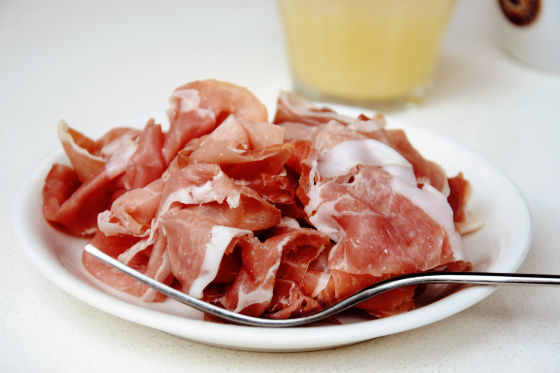 We will continue to eat Pakpaku ......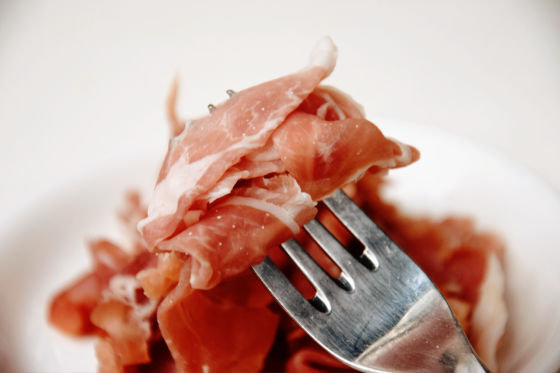 It is the last bite. What I noticed by eating a lot of raw ham is that it is a little unreasonable to continue to eat only salty raw ham. Since you can eat salad and bread as much as you like, you may get a higher level of satisfaction if you eat it with other items.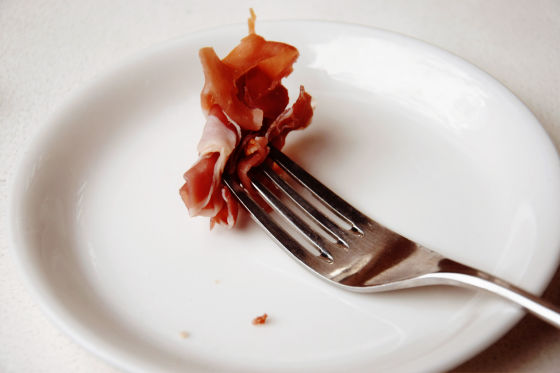 After dinner we drank hot coffee and smiled.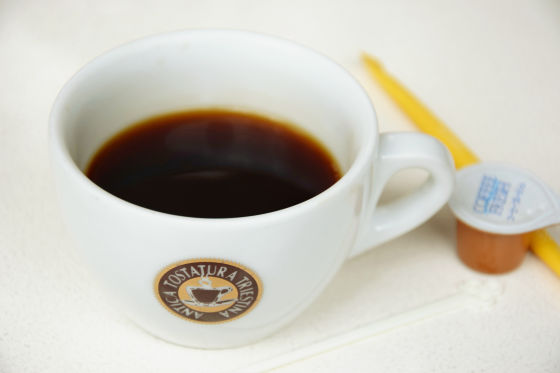 Balmarsie Kodama's breakfast buffet is not many kinds, but it is quite advantageous to enjoy drinks such as raw ham, pancetta, sausage, even soup and coffee at 600 yen. Even if you can not eat too much amount you will not regret it if it is 600 yen. Balmulche Kodama has a breakfast buffet from 8 o'clock to 11 o'clock on weekdays, Saturday, Sunday and public holidays, so it was perfect for people who want to eat a little more stylish breakfast than usual.